"HAWAII GPU" content on TweakTown - Page 1
We found 3 items for the tag: HAWAII GPU

NEWS
AMD to soon unveil the Radeon R9 295X, the full Hawaii XTX GPU
The Radeon R9 290X wasn't the full Hawaii GPU that AMD had, but the new Radeon R9 295X will be, with 48 Compute Units enabled.

NEWS
AMD releases driver update that fixes fan speed issues on Hawaii GPUs
AMD fixes Hawaii GPU variable fan speed issue in new update.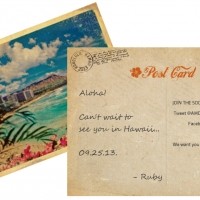 NEWS
AMD sends out official invitations for Hawaii launch event in Hawaii
AMD set to welcome media to Hawaii for Hawaii launch event next week.