"HANDHELD CONSOLE" content on TweakTown - Page 1
We found 3 items for the tag: HANDHELD CONSOLE

NEWS
Specifications of NVIDIA Shield 2 appears in AnTuTu Benchmark
According to AnTuTu, the newer Shield will use NVIDIA Tegra K1 processor with 1440x 800 resolution panel and feature a 0.3 mega-pixel camera.

NEWS
NVIDIA updates Shield to Android 4.3 with new Console Mode
NVIDIA's Shield gets updated to Android 4.3, and now allows streaming to livingroom TV. Also gets Shadow Play Beta, and GeForce Experience 1.7.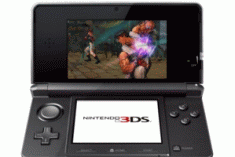 GAMING
Nintendo 3DS Hands-on Preview
We get our hands on the new 3DS handheld gaming console from Nintendo for a good going over. Make welcome the first glasses-free 3D gaming system folks!