"GX700" content on TweakTown - Page 1
We found 1 items for the tag: GX700

REVIEWS
Antec GX700 Military Themed Mid-Tower Chassis Review
Antec brings forth a rugged, military inspired, mid-tower chassis perfect for those military themed case mods everyone is doing these days. Say hello to the GX700 case.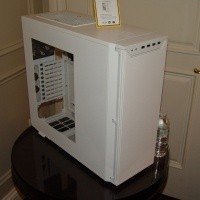 NEWS
Antec features new cases at CES 2013, models include the P280 in white and the GX700
Antec shows new GX700, updates P280 with white color at CES 2013.