"GRUBHUB" content on TweakTown - Page 1
We found 3 items for the tag: GRUBHUB

NEWS
Uber Eats isn't charging delivery fees for over 100,000 restaurants
Uber Eats is responding to the coronavirus outbreak by not charging 100,000 restaurants for delivery fees.

NEWS
Amazon to launch takeout food delivery service via Amazon Local
Amazon to launch a local food delivery service to rival GrubHub starting with Seattle.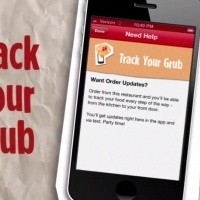 NEWS
GrubHub launches Track Your Grub; empowers hungry customers to stalk their order
GrubHub has launched a new feature called Track Your Grub.