"GRAND CANYON" content on TweakTown - Page 1
We found 3 items for the tag: GRAND CANYON

NEWS
Scientists find Grand Canyon is missing a billion years worth of rocks
A new study has explored the Grand Canyon and has found that its missing around a billion years worth of rock that should be there.

NEWS
Video of two women flung from swing fall down 6,300 cliff goes viral
Video of two women on a swing positioned over the side of a cliff has stopped hearts as it shows them falling off the cliffside.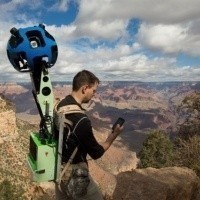 NEWS
Google Street View heading into the Grand Canyon, will allow lazy people like me to enoy the sights
Google heads into the Grand Canyon with its backpack version of their infamous Street View cameras.