"GOLDENEYE" content on TweakTown - Page 1
We found 3 items for the tag: GOLDENEYE

NEWS
Nintendo 64 classic GoldenEye 007 is apparently coming to Xbox soon
A new deal between Nintendo and Microsoft could see the old-school Nintendo 64 classic GoldenEye 007 returning to Xbox One.

NEWS
Jimmy Fallon plays GoldenEye on the N64 against Pierce Brosnan
Jimmy Fallon destroys Bond in GoldenEye on the N64, battles Pierce Brosnan on-screen.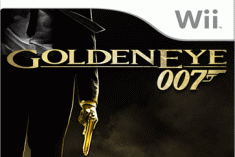 GAMING
GoldenEye 007 Wii Review
Many people look at the N64 classic and think it's the best Bond game ever. Can this re-imagining of live up to the history?