"GALAXY GEAR 2" content on TweakTown - Page 1
We found 3 items for the tag: GALAXY GEAR 2

NEWS
Samsung Gear teardown shows a very repairable smartwatch
Gear 2 teardown shows a compact device that would be easy to repair if needed with lots of hardware on the inside.

NEWS
NYT says Galaxy S5, Galaxy Gear 2 will be announced very soon
According to the New York Times, Samsung will announce the Galaxy S5 and Galaxy Gear 2 later this month.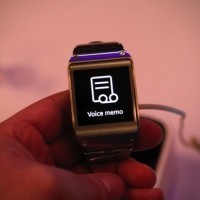 NEWS
Samsung already working on a Galaxy Gear 2 smartwatch for 2014
Samsung preparing Galaxy Gear 2 smartwatch for early 2014 release.