"FLAT" content on TweakTown - Page 1
We found 3 items for the tag: FLAT

REVIEWS
Patriot FUEL iON Magnetic Charging Pad Review
Yes, another accessory in the series. Can the charging pad make up for the car mount pitfalls and will it be of much use?

REVIEWS
ARCTIC P614 BT Bluetooth 4.0 NFC Headphones Review
Designed with premium sound and portability in mind, the ARCTIC P614 BT headphones offers you easy-to-use Bluetooth 4.0 and NFC connection options.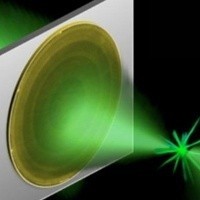 NEWS
Scientists create flat lens without distortions
Researchers create a lens without the distortions currently present, flat, made from silicon and gol.