"FLARE" content on TweakTown - Page 1
We found 3 items for the tag: FLARE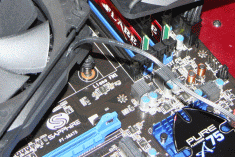 ARTICLES
AMD A8-3850, Sapphire A75, G.Skill Flare and 2600MHz+ DDR
We get super excited about the A75 platform as our Sapphire board clocks the hell out of our G.Skill Flare modules!

NEWS
AMD lights Flare - G.Skill rescue with some 990FX RAM
G.Skill expand the Flare series with a new 990FX kit.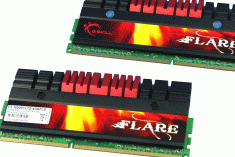 REVIEWS
G.Skill Flare Series PC3-16000 (2000MHz) 4GB Kit
Designed for the X6 AMD platform, we see if G.Skill can light a flare that's nice and bright for AMD users.