"EXTREME9" content on TweakTown - Page 1
We found 3 items for the tag: EXTREME9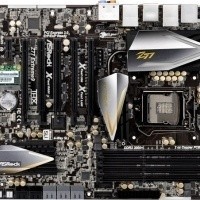 NEWS
ASRock unveils Z77 Extreme9, the first high-end Z77 motherboard is here
ASRock announces Z77 Extreme 9, filled to the brim with features, even includes a serial port, yes,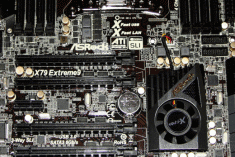 REVIEWS
ASRock X79 Extreme9 (Intel X79) Motherboard Review
We look at the new top dawg X79 motherboard from ASRock - the brand new ASRock X79 Extreme9. Let's check it out!

NEWS
Detailed video preview of ASRock X79 Overclock King Series Motherboards
X79 Extreme series get detailed by ASRock marketing director.