"DIDDY KONG" content on TweakTown - Page 1
We found 3 items for the tag: DIDDY KONG

NEWS
Mario Tennis Aces will feature Diddy Kong & more as DLC's
DLC characters announced for Mario Tennis Aces, who will you choose?

NEWS
Unproduced 'Super Mario World' movie script and concept art goes live
A bizarre and unsolicited effort which makes it clear why it never got made.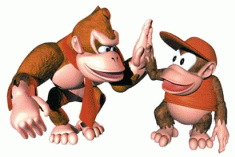 GAMING
Donkey Kong Country Returns Wii Review
A classic returns to the motion controlled Wii. Does it make the jump well?