"COOLING FANS" content on TweakTown - Page 1
We found 1 items for the tag: COOLING FANS

REVIEWS
InWin Jupiter AJ120 High Airflow Addressable RGB Fan Kit Review
InWin's Jupiter AJ120 High Airflow Addressable RGB cooling fans get investigated right here. Join us as we take a close look.

ASK THE EXPERTS
Why are the fans on my new GeForce RTX 2070 spinning up and down?
Ask the Experts: Andrew wants to know why the cooling fans on his new GeForce RTX 2070 are spinning up and down.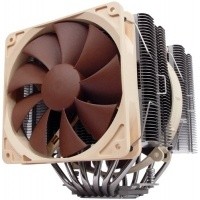 NEWS
Noctua gets you ready for Spring with April TweakTown BF3 Contest
Play Battlefield 3? Great, win some prizes!