"COMPUTER AUDIO" content on TweakTown - Page 1
We found 3 items for the tag: COMPUTER AUDIO

NEWS
Auzentech releases X-Meridian 7.1 2G sound card
Auzentech's big seller gets better.

NEWS
Antec's new audio subsidiary soundscience introduces the rockus 2.1 speaker system
Antec's new subsidiary soundscience unveils first product.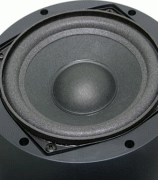 GUIDES
Making A Sound Decision On Speakers
In the first of a two part guide, our audiophile James explains what to look out for when buying quality speakers.