"CL8" content on TweakTown - Page 1
We found 3 items for the tag: CL8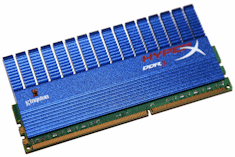 REVIEWS
Kingston HyperX DDR3-2000 CL8 KHX2000C8D3T1K3/6GX 6GB Memory Kit
Kingston's fastest DDR3 memory kit right now is the HyperX DDR3-2000 CL8 kit and today we look at the 6GB tri-channel version and see what it can do.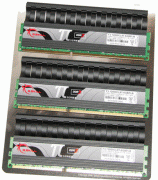 REVIEWS
G.Skill PI Black PC3-12800 (1600MHz) CL8 6GB Memory Kit
G.Skill has expanded its Pi range to include new i7 compatible triple channel kits. We check out a 1600MHz 6GB kit today.