"ATOM D510" content on TweakTown - Page 1
We found 3 items for the tag: ATOM D510

NEWS
Shuttle introduces its latest small PC, the XS35 nettop
Uses new Intel Atom dual-core CPU and next-gen ION.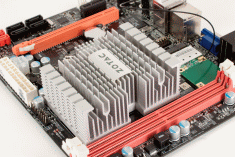 REVIEWS
ZOTAC NM10-DTX WiFi (NM10-Express) Motherboard w/ Atom D510 CPU
Intel's Atom is well-known, but how does it really perform when put to the test? We find out on ZOTAC's Atom D510 equipped board.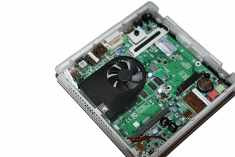 ARTICLES
ZOTAC ZBOX HD-ID11-U Nettop Quick Look and Undressing Video
ZOTAC recently launched its lineup of ZBOX nettops and today we get up, close and personal with one featuring the Atom D510 and ION2.