"ASHTON KUTCHER" content on TweakTown - Page 1
We found 3 items for the tag: ASHTON KUTCHER

NEWS
Ashton Kutcher is the newest product engineer at Lenovo
Ashton Kutcher is Lenovo's new product engineer, will travel the world developing and marketing the company's new Yoga line of tablets.

REVIEWS
Jobs (2013) Cinema Review
"How does somebody know what they want if they haven't even seen it?"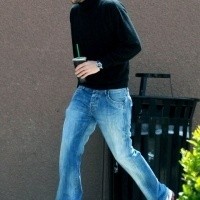 NEWS
First pictures of Ashton Kutcher as Steve Jobs, turtle neck and all
The first pictures of Ashton Kutcher playing Steve Jobs are here.