"APPLE IWATCH" content on TweakTown - Page 1
We found 3 items for the tag: APPLE IWATCH

NEWS
Apple rumored to delay its iWatch, continued production difficulties
Apple reportedly delays the release of its iWatch by a few months, with the company still reportedly having production issues.

NEWS
New iWatch rumors suggest two models, one that would cost 'thousands'
New rumors on Apple's iWatch suggest there will be two models, one of which would cost thousands of dollars.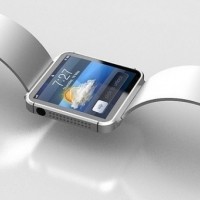 NEWS
Apple secures one of Nike's designers, will help out with the iWatch
Apple scoops up Nike's Studio Director, will have him work on its wearable devices.