"ALMA" content on TweakTown - Page 1
We found 3 items for the tag: ALMA

NEWS
Tatooine found, cool photos of developing planet in a binary system
Rice University researchers have been observing the actual formation of a new planet in a binary star system not too far away. Tatooine in the making.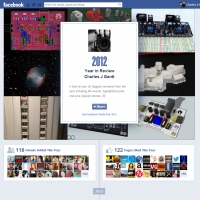 NEWS
Facebook Remembers 2012 By Giving Users Their Own Year In Review On Timelines
Facebook releases personalized "Year In Review" for each of its one billion users.
NEWS
FEAR 3 multiplayer trailer, includes mode called "F**KING RUN"
FEAR 3 multiplayer modes shown off on video.