"ABBOTT" content on TweakTown - Page 1
We found 3 items for the tag: ABBOTT

NEWS
Australian PM Tony Abbott says social media is 'Electronic Graffiti'
The Australian Prime Minister Tony Abbott has likened Social Media to graffiti in a recent press conference.

NEWS
Australia still years behind the rest - ITU announces gigabit copper
New G.fast standard promises super fast speeds over a copper line, however Aussies are skeptical due to recent fibre blow-outs.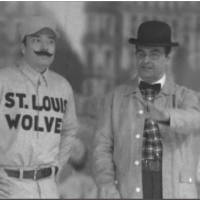 NEWS
Seinfeld and other funny guys remake the classic 'Who's on First?'
Seinfeld et. al. redo the famous 'Who's on First?' skit, take a look during the last few hours on Ea.