"A7 PROCESSOR" content on TweakTown - Page 1
We found 3 items for the tag: A7 PROCESSOR

NEWS
Apple's A7 processor comes under patent infringement lawsuit
Wisconsin Alumni Research Foundation claims Apple's A7 processor infringes on one of its patents.

NEWS
Apple introduces the all new iPad Air, weighs just 1-pound
Apple unveils the new iPad Air, a 7.5mm thick, 1-pound tablet running iOS for just $499.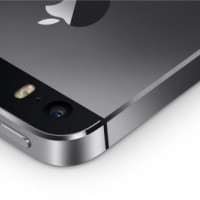 NEWS
Apple still needs Samsung to manufacture the A7 in the iPhone 5S
Samsung is the company who is building the A7 chip for the Apple iPhone 5S.