"A50" content on TweakTown - Page 1
We found 3 items for the tag: A50

REVIEWS
ASTRO A50 Wireless Headset + Base Station Review
The ASTRO A50 wireless + base station is probably the most convenient gaming audio solution on the market.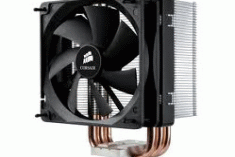 REVIEWS
Corsair Air Series A50 Performance CPU Cooler
Corsair steps into the air cooling segment. Alongside the Hydro series comes the Air series. Let's have a look at the new A50 today.