"7TH" content on TweakTown - Page 1
We found 3 items for the tag: 7TH

ARTICLES
Intel 7th Gen Kaby Lake Core Processor Overview
Intel has just officially released details on its 7th Gen "Kaby Lake" Core processors and we cover just as much as we can right here.

NEWS
Wu-Tang Clan leader RZA is working on a Boombotix Bluetooth speaker
RZA from the Wu-Tang Clan is working with Boombotix on a new style of Bluebooth speaker, giving you the ability to pre-load music and more.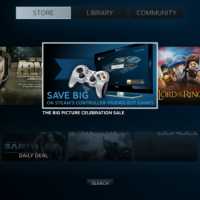 NEWS
Valve's Gabe Newell confirms they're working on a competitor to the next-gen consoles - hello, Steam Box
Gabe Newell becomes even cooler - confirms Valve are working on a console.