"768MB" content on TweakTown - Page 1
We found 2 items for the tag: 768MB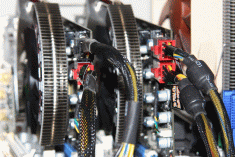 ARTICLES
MSI GeForce GTX 460 768MB Cyclone in SLI Overclocked
Already impressed with what SLI'd GTX 460s can do, we see what happens when we further add some overclocking into the mix.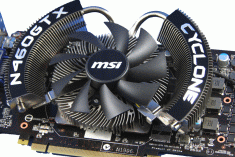 REVIEWS
MSI GeForce GTX 460 768MB Cyclone Video Card
We check out the new GTX 460. The first one we're looking at is the MSI 768MB version which is part of the Cyclone series.