"500X" content on TweakTown - Page 1
We found 3 items for the tag: 500X

NEWS
Turtle Beach introduce new DTS 7.1 100% wireless console headsets
Turtle Beach provide a few world firsts with their two new console headsets for Xbox One.

NEWS
Time for Google Maps? TomTom makes it's way into Fiat 500X cars
TomTom are being featured once again in Fiat's new 2015 car range - when will Google make a major move in this industry?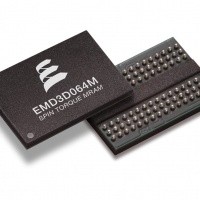 NEWS
Everspin become the first to ship ST-MRAM, is capable of being 500x faster than SSDs
Everspin offer up ST-MRAM, are the first on the market with it, and offers up to 500x the speed of S.