"2560 X 1440" content on TweakTown - Page 1
We found 3 items for the tag: 2560 X 1440

ARTICLES
Best Gaming Monitors in 2020 (4K, UltraWide, 1440p, and 1080p)
Here's the best gaming monitors for PC gaming in 2020. Need a gaming monitor or TV? We have some recommendations for you.

NEWS
Xbox One X will have support for 1440p displays
2560x1440 monitor owners can use Xbox One X, with 1440p support 'coming soon'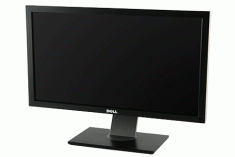 REVIEWS
Quick Review: Dell UltraSharp U2711 27-inch LCD Monitor
We start our new Quick Reviews in style with a sensational looking 27" monitor from Dell. Looks can be deceiving, though. But are they in this case?