TCL C825 TV Review: 55-inch 4K 120Hz HDMI 2.1 + Mini LED Technology
TCL's new 55-inch Mini LED gaming TV: 4K 120FPS through HDMI 2.1 is a fantastic alternative to LG's flagship OLED gaming TVs.

Published Tue, Nov 2 2021 9:42 PM CDT
Rating:

93%
Manufacturer: TCL (55R635)
Introduction
TCL approached me in a very interesting time, when I was coming out of my review on the 43-inch ASUS ROG Swift PG32UQX monitor with its Mini LED panel -- and using my personal LG C1 series 77-inch 4K 120Hz OLED TV.
The company asked if I wanted to review their 55C825 TV, which is their 55-inch Mini LED TV with 4K 120Hz support through its HDMI 2.1 connectivity. There are larger models that TCL offers, with a 65-inch and 75-inch model with Mini LED technology. I'm using the 55-inch model but after this... I definitely, most definitely, want to try out the larger models from TCL.
TCL is cramming 128 dimming zones into the Mini LEDs on the 55-inch model, with a Quantum Dot backing and an LCD panel. The result: a fantastic-looking experience for both workstation and regular use, and an even better gaming experience. I'll be using an enthusiast-level gaming PC -- an MSI Z490 + Intel Core i9-10900K processor and NVIDIA GeForce RTX 3090 graphics card.
This gives me the ability of playing games at 4K 120FPS, especially in DLSS-powered titles like Call of Duty: Warzone -- and older, but still great-looking games like Battlefield 4 at 4K and 200FPS+ average.
TCL's own subsidiary company CSOL -- or China Star Optoelectronics Technology -- says it has the same low-level display ability of 0.001 nits as an OLED, with an average brightness that is 3x OLED with an overall dynamic range of 20 stops.
The company also claims to have 100% of the DCI-P3 color volume, where OLED only has 70% -- but I'm sitting here with my legs flexed out in front of me on my recliner. So 70% or 100%, the TCL 55C825 looks bloody fantastic at 6 feet+ away from me.
Android TV built-in, no need for my NVIDIA Shield 4K TV. TCL offers an easy-to-use Android TV interface powered by Google's Android 11 operating system -- which takes just 30-60 seconds to setup out of the box with your Android-powered smartphone.
TCL has provided some fantastic dedicated buttons on the remote for the 55C825, with dedicated Netflix, Amazon Prime Video, and Disney+ buttons -- with my Australian-destined TCL TV packing a dedicated Stan button for local video streaming services.
TCL is using its own processing chip with the AiPQ Engine Gen 2 processor, which optimizes settings according to content. This applies to workstation, media viewing, and gaming use. It works beautifully between those modes, as I pu0mped many tens of hours into the TCL 55C825 TV and walked away very impressed.
I also spent considerable time watching 4K and 4K HDR content, which was absolutely fantastic. The 55-inch Mini LED panel is gorgeous at any distance -- but you will NOT want to have this on your desk. I had it on a rollable TV mount which made things much easier for my use -- I can have it pushed further away from my desk, and in half of my testing I wheeled the TV in front of my recliners.
From my recliner -- thanks to it helping my back throughout my crazy work weeks -- I was able to use the TCL 55-inch Mini LED-powered 4K 120Hz gaming TV in its best use case scenario. 55 inches of 4K 120FPS gaming PC goodness with Mini LED display technology... I mean... let's freaking do this.
Out of the box impressions are great -- plugin my HDMI 2.1 cable to my GeForce RTX 3090 or Radeon RX 6900 XT graphics cards and enabling 4K 120Hz... and we're away. The display looks beautiful -- where I'm using Windows 11 and running 125% DPI, that blend looks great from this further distance away from my eyeballs.
Detailed Look
TCL has quite a good-looking TV from all angles, most importantly from the front: we have 99% picture-to-body ratio here so you're getting a tiny bezel and it makes the 55-inch panel feel bigger. There are of course larger models on offer, but I've got the 55-inch here.
On the front, we have the built-in soundbar, which is fantastic by the way, with a stand that screws into the bottom of the TV. I didn't use the stand as I had the TCL 55C825 on a mobile TV stand on wheels, thanks to the VESA mount on the back of the TV.
TCL is using an Onkyo sound system here, with a gray fabric style with the soundbar joined by a subwoofer on the back of the TV. Yes, a subwoofer on the back of the TV... I don't think I've seen this either in a very, very long time or maybe even never -- at least I haven't.
Definitely not a new HDMI 2.1-based 4K 120Hz-capable 55-inch Mini-LED TV with a built-in soundbar and subwoofer.
As for connectivity, TCL has placed that on the side of the TV with 4 x HDMI 2.1 -- enough for you to plug in a next-gen Microsoft Xbox Series X/S or Sony PlayStation 5 console, and a HDMI 2.1-capable NVIDIA GeForce RTX 30 or AMD Radeon RX 6000 series GPU into the HDMI 2.1 ports on the TV.
TCL has really put some work into the design of the TV, with a tiny bezel around the 55-inch Mini LED panel.
It looks great from a distance, up close and personal, and in between -- watching it, consuming media, or playing games on it. Whether you're playing back 1080p movies or games, or even into the world of 4K 120FPS on the next-gen consoles or PC, the TCL 55C835 TV has it all -- and it looks great doing it.
There's also Satellite In (F-type), 1 x optical audio out, 1 x RF antenna, 1 x 3.5mm audio jack, 1 x AV composite in 3.5mm jack, 1 x USB 2.0 (5V / 0.5A), 1 x RJ45 port. There are 2 x 15W speakers, and a 20W subwoofer built-in.
TCL is using Android 11 as the base OS for the TV, with its own TCL TV+ 3.x UI.
Regular power connector that plugs into your PC, makes it much easier to get the TV up and running.
Connectivity, Specs, Marketing
The biggest deal here is the Mini LED panel that TCL is using, one of the best panels you can get before stepping into the world of OLED. Once you go to Mini LED or OLED, you won't go back to conventional LED and LCD monitors or TVs ever again.
I mean, if you want some buzzwords and technologies: Mini LED display tech, Quantum Dot tech, 4K + 120Hz, Dolby Vision IQ, HDR10+, IMAX Enhanced, built-in Onkyo soundbar + subwoofer, Android TV built-in, and so much more.
Now this is the ticket: the Mini LED technology on the TCL 55C825 TV. Mini LED technology reduces the number of dimming zones with thousands of individually precision-controlled backlight LEDs. Mini LEDs deliver much better blacks and colors, as well as contrast and brightness. Mini LED has a much more beautiful, blacker, more colorful picture than an LED or LCD TV.
4K, baby.
TCL has precision lighting control that delivers enhanced brightness and uniformity across the entire screen, which provides boosted contrast ratios, blacks, colors, and picture quality. Win, win, win.
Time to pull out your IMAX version of Interstellar.
This is what I'm here for: 120Hz refresh rates for the PC and the next-gen consoles.
Quantum Dot technology uses efficient light emitting nano-crystals for the precision control of individual picture elements, in the words of TCL -- in my words: you're going to get an amazing image for your eyeballs, and the only thing better than a Mini LED TV is an OLED TV.
Far out, the built-in subwoofer on the TCL 55C825 TV is fantastic... it's just so good. I had a few people walk near the TV during my time with it and ask where that sound was coming from, because it was coming directly from the front of the TV (the built-in soundbar) and the huge explosions and bass from the back (built-in subwoofer).
You don't need to worry about picture quality here at all, you've virtually got it all.
TCL is using the AiPQ Engine as the visual/audio processor inside of the TV, which is capable of processing content in real-time, detecting environment and upscaling display and audio. The chip also optimizes the picture depending on the content, with TCL explaining it will make "oceans appear bluer and rainforests more lush".
Audio also gets some AI lovin' with audio quality being compensated dynamically, all based on the volume -- this eliminates distortion of signal and speakers, which provides a much better listening experience.
This is the reason I reviewed the TV: Mini LED + 4K 120Hz with HDMI 2.1 goodness. It has it all, for super-fast huge TV gaming.
It wouldn't be a TV without a remote control. I've got the Australian version of the TV, hence the remote and the different services that you might not have: Stan.
Test System Specs
ASUS has been a huge help for my GPU test beds with the latest ROG Strix 43-inch gaming monitors sitting in front of me for 80 hours or more per week, offering 43-inch 4K 120/144Hz greatness for my productivity, and gaming.
Not only do we have the ASUS ROG monitors, but ASUS ROG X570 Crosshair VIII HERO motherboards as well. AMD sent over the new Zen 3-powered Ryzen 9 5900X processor which gives us a 12-core, 24-thread beast of a CPU that handles 8K gaming perfectly.
Sabrent has been a gigantic help as well, providing kick ass Rocket 4 Plus and RocketQ NVMe PCIe M.2 SSDs -- with wicked-fast PCIe 4.0 storage with a huge 4TB in capacity -- as well as a huge 8TB SSD to store all of the games installed, and we all know how crazy big games are getting.
Workstation & Gaming Use
Page 5 [Workstation & Gaming Use]
I used the TCL 55C825 TV in my everyday workstation and gaming use, putting around 40-50 hours of desktop use and 50-60 hours of gaming into TV. For the most part, I was using an AMD Ryzen 9 5900X system, with an NVIDIA GeForce RTX 3090 graphics card and AMD Radeon RX 6900 XT graphics card.
With the 55-inch TV not really made to sit on your desk as it is simply too big, it is built for being used as an actual TV -- you know, in your lounge room. I used it like this, but for most of the time with the TCL 55C825 TV I was using a mobile TV stand on wheels.
I was able to put the TV at the perfect distance away from me, which is around 2 arm lengths, with custom tuning to DPI scaling in Windows 11. You will find your perfect DPI scaling setting, which will adjust the UI elements in Windows and get the TV looking crackin' in no time.
Hours and hours of writing content for TweakTown and it was glorious to sit in front of the 55-inch Mini LED panel, with the native 4K resolution and 120Hz refresh rate making it an absolute joy to use. I've been using multiple 27, 32, and 43-inch 4K 120Hz gaming monitors, and then right up into the LG 77-inch CX 4K 120Hz OLED TV that I purchased for myself as a 10-year anniversary present at TweakTown.
The 55-inch TCL 55C825 TV is a great in-between to the 43-inch and 65-inch TVs on the market, with TCL having larger versions of this TV if you wanted the bigger, and more bad-ass gaming experience. If you've got the money, and the CPU and GPU horsepower, I highly recommend a huge gaming TV if it's capable of HDMI 2.1 and 4K 120Hz like TCL has here.
Gaming Use
Now this is where the real fun begins... not only was I using a beast gaming PC with an AMD Ryzen 9 5900X processor and then both the GeForce RTX 3090 and Radeon RX 6900 XT graphics cards, but I was using Sony's next-gen PlayStation 5 console.
I played a bunch of Ratchet & Clank: Rift Apart and Spider-Man: Miles Morales, which are two of the best-looking games ever made, seriously they are absolutely gorgeous on the PS5 and in Performance RT mode... dynamic 4K 60FPS with ray tracing.
These games are pure orgasms for your eyes in front of the TCL 55C825 TV, offering up the 4K 60FPS gameplay on a buttery-smooth platter for the PS5. HDMI 2.1 connectivity is the key here opening up 4K 60/120Hz, but man does the Mini LED display and its dark blacks look fantastic in games.
I also played a bunch of Call of Duty: Warzone with its Rebirth Resurgence game mode, DEATHLOOP, and I even played some of the recent Battlefield 2042 Open Beta. I mixed close to 50% of this testing across both the GeForce RTX 3090 and Radeon RX 6900 XT to give the TV a fair go between NVIDIA and AMD's best GPUs.
4K 120FPS gaming isn't a problem if you've got the GPU and the right game -- with Warzone helped by NVIDIA DLSS and DEATHLOOP by AMD FSR, I was able to get to 4K 120FPS in Warzone and 4K 60FPS+ in DEATHLOOP. Battlefield 2042 will have DLSS when it's released, so you should hopefully see 4K 120FPS on the GeForce RTX 3080, RTX 3080 Ti, and RTX 3090... perfect for the TCL 55C825 TV.
What's Hot & What's Not
What's Hot
Mini LED display technology: The world of monitors has shifted so quickly into OLED and now Mini LED and I'm loving it, it means that gamers get some actual next-level monitor technology that's also high-res and high refresh rate. It truly is the best of all -- not just both -- worlds. Gorgeous blacks, beautiful colors, super-fast response... yes, yes, YES.
HDMI 2.1 connectivity: This is the big driver for 4K 120Hz on the TCL 55C825 TV, with the HDMI 2.1 connectivity opening the doors to gaming at 4K and 120Hz on both the PC, and next-gen PlayStation 5 and Xbox Series X/S consoles. You'll need a newer AMD Radeon RX 6000 or NVIDIA GeForce RTX 30 series GPU, but if you do: say bye to your family for a few months, you'll be gaming away.
4K 120Hz for gaming: 4K 120FPS is the pinnacle of gaming right now, and I say that as someone who owns nearly 10 x 4K 120Hz monitors, a 77-inch 4K 120Hz OLED, and an 8K 60FPS desktop monitor. 4K 120FPS is just awesome, but you do need the performance for it -- RTX 3090 or RX 6900 XT required.
Great design work: TCL might not be a name you'd think of when buying a new monitor or TV on design alone, but man they've done a great job on the 55C825 TV.
Built-in soundbar: A built-in soundbar is awesome to see, but it's not something unique -- competitors have them, but when it's joined by a built-in subwoofer? That's a great deal.
Built-in subwoofer: Seriously, the built-in subwoofer is actually more impressive than I thought it would be. I enjoyed listening to my music, playing games and movies through the TV and its built-in soundbar and subwoofer. Even people who heard the sound coming out of the TV -- especially the bass from the subwoofer -- wondered where the sound was coming from because it sounds far more powerful than traditional TV speakers.
VESA mount: It might not be used by everyone, but I used a mobile TV mount on wheels for the TCL 55C825 TV and it was awesome. You can move it from your PC to your lounge room without a problem and have a TV, soundbar, and subwoofer on wheels that will plug into any next-gen console or a PC.
Perfect for PS5 or Xbox Series X/S consoles: HDMI 2.1 connectivity + Mini LED + 4K + 120Hz = perfect for the next-gen consoles. If you needed a new TV and wanted a soundbar and subwoofer thrown into the mix, then you've got that here with the TCL 55C825.
Android TV + remote control: If you're using the TV for media consumption and not just gaming, then you will love Android TV being included. The remote control is required for a TV in the lounge room, and especially that it has speakers and a subwoofer that you'll want to control. Android TV is great to use, with plenty of apps including Netflix, YouTube, and a bunch of others that you can use.
What's Not
OLED isn't much more expensive: Hell, if an LG OLED TV is on discount it is cheaper than the TCL 55C825. LG's CX and C1 series 48-inch 4K 120Hz OLED TVs are smaller... 48 inches versus 55 inches, but you're getting the superior OLED panel versus the Mini LED panel. You might want the larger 55-inch TV, with the built-in subwoofer and soundbar, versus the built-in speakers of the LG OLED TVs.
Final Thoughts
TCL is pretty much making one of the best OLED-level TVs with a built-in soundbar, offering near-OLED black levels, colors, and picture quality... while not breaking the bank. The built-in soundbar is also a nice touch, and will easily fill a room with ear-busting audio whether it's gaming or movies or binge-watching your new favorite TV show.
Picture quality is great on the TSLC C825 TV but the soundbar is the bigger star here, where you don't just have a built-in soundbar but a built-in subwoofer, too. Great picture quality plus a built-in soundbar + subwoofer, with Mini-LED display technology and near-OLED black and performance? Haven't seen that before.
It doesn't matter if you're watching movies or playing games, the TCL C825 TV offers a fantastic experience. The fastest-moving games or movies aren't a problem, and neither is desktop work. We have shifted into a work-from-home world during the pandemic, so if you can work from home... a 55-inch Mini LED TV with 4K 120Hz? That's great for working from home and getting the best of both worlds (big screen + Mini-LED and quality + high refresh rate).
I didn't even use the stand that TCL ships the TV with, and instead used a TV stand on wheels thanks to the TCL C825 featuring a VESA mount. This means I could move the screen around to use it, and if you've got a VESA mount -- a wall-mountable one, you could have the TCL C825 TV mounted up against your wall.
If you are lucky enough to have a new Microsoft Xbox Series X/S or Sony PlayStation 5 console, then the TCL C825 could be the one for you. If you didn't want to spend the additional money on an OLED TV, or liked the look and style -- and built-in soundbar and subwoofer (seriously, it's so good) -- then the TCL C825 needs your attention.
You've got HDMI 2.1 connectivity here, something missing on the ASUS ROG Swift PG32UQX-- but not missing here on the TCL C825. HDMI 2.1 is the driving force of high-end gaming TVs and monitors, as it offers 4K 120/144FPS over a single cable -- required for next-gen consoles.
| | |
| --- | --- |
| Performance | 95% |
| Quality | 100% |
| Features | 100% |
| Value | 75% |
| Overall | 93% |
The Bottom Line
TCL has a fantastic 55-inch Mini-LED gaming TV on its hands: HDMI 2.1 driving up to 4K 120FPS on your gaming PC, PlayStation 5 or Xbox Series X/S console. The Mini-LED display tech is beautiful, nearly -- but not quite OLED good -- while the built-in soundbar and SUBWOOFER... yes a built-in subwoofer, take this TV to the next level.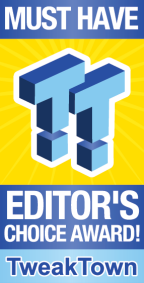 We openly invite the companies who provide us with review samples / who are mentioned or discussed to express their opinion. If any company representative wishes to respond, we will publish the response here. Please contact us if you wish to respond.