TweakTown's Rating: 84%
The Bottom Line
ROCCAT's Elo 7.1 USB is the oddball of the Elo family of gaming headsets. The surround sound quality is decent, and what you might expect for $70. Save an extra $29 and go for the Elo 7.1 Air.
Introduction & Specification Details and Close-up
I have previously reviewed the other two gaming headsets in ROCCAT's Elo gaming headset range, the Elo X Stereo, and the Elo Air 7.1.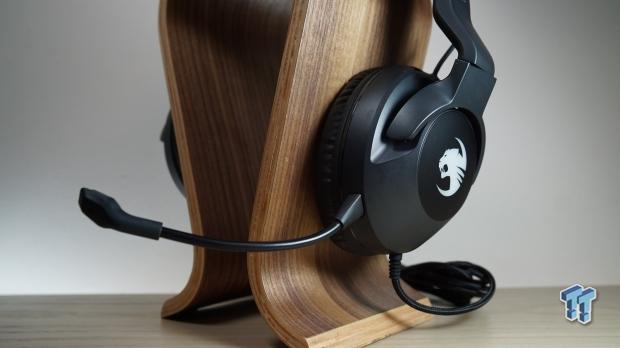 Now, I'm putting the middle child of the group through my testing regime, the ROCCAT Elo 7.1 USB. The Elo 7.1 USB, which is what the product will be referred to in this review, comes in at the cost of $70. So far, ROCCAT's Elo range is a very acceptable line of gaming headsets that are both good in quality and price. If the current trend from my testing continues, I would expect the same from the Elo 7.1 USB.
In this review, I will be examining the headset from multiple angles; I will first take a look at the design of the headset and find any positives and negatives. I will also be using this headset for many hours in-game to gather an accurate understanding of its sound signature. As always, we will also be diving into comfort, functionality and exploring any faults or improvements I may find along the way. Firstly, let's take a close up look at the Elo 7.1 USB.
Close-up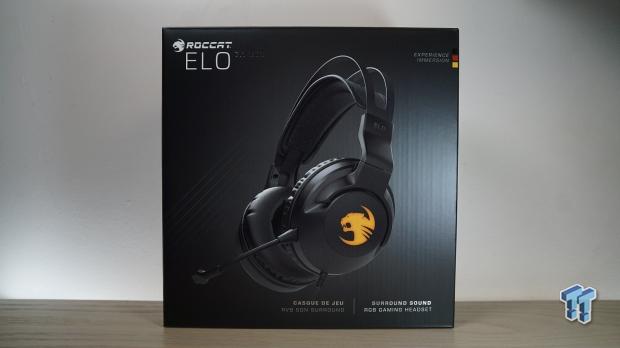 The front of the box shows off a nice graphic of the headset and also details that it comes with surround sound and RGB.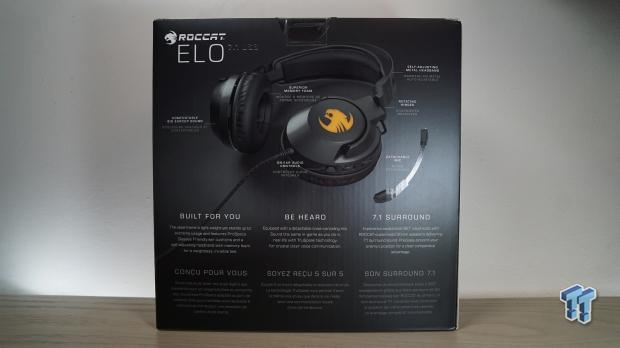 Next, we have the back of the box, and here's where you get a much more detailed look at all of the features that come with the headset.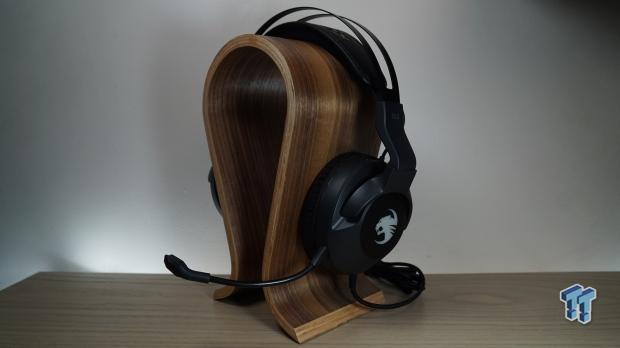 Here we have an image of the headset out of the box, and you can see there is some ROCCAT branding outside of the left-hand earcup.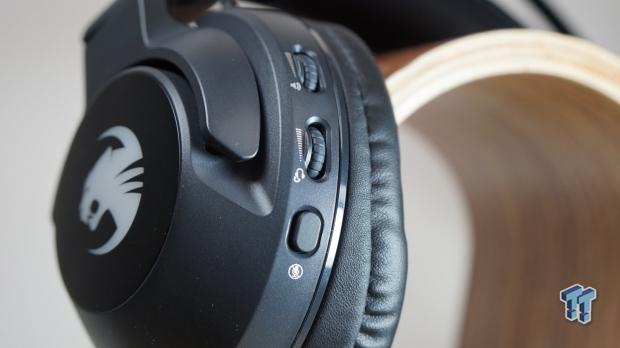 In this image, we have a close-up of all of the features that are located on the back of the left-hand earcup. From top to bottom, we have the main volume wheel, adjust microphone side-tone wheel, and a mute microphone button.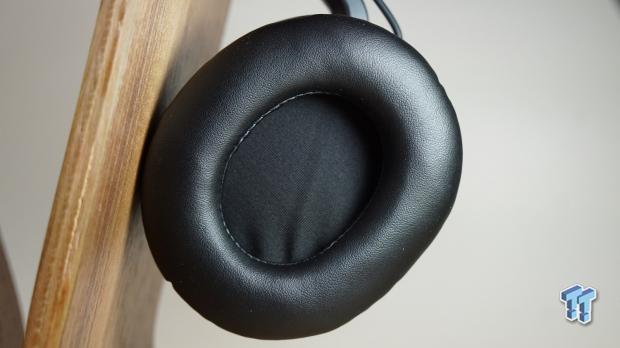 Here we have a close-up of the earcup on the Elo 7.1, and as you can see, it's got a beautiful leatherette finish.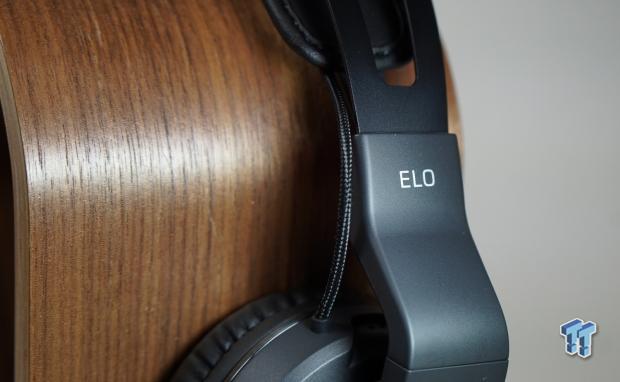 All of ROCCAT's Elo range of headsets have an exposed cable that runs through the adjustable headband into each earcup.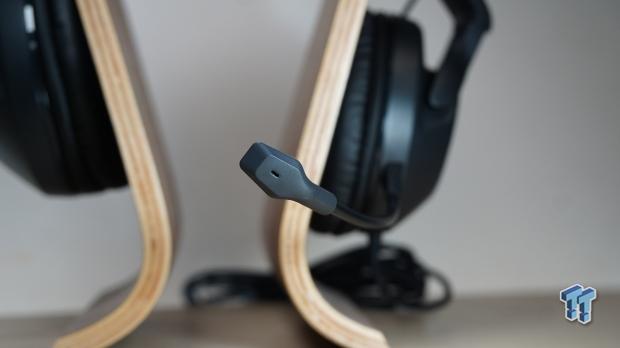 In this image, we are getting a really close look at the microphone on the Elo 7.1. As you can see, the design is quite simple, keeping in line with the rest of the headset's overall look.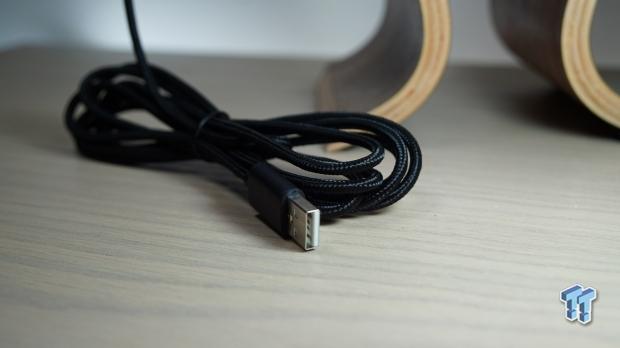 In this last image, we are taking a look at the non-removable USB cord that comes attached to the Elo 7.1 USB.
Jak's Test System Specifications
Design & Software
Design
If you didn't know, ROCCAT has released three new headsets under the Elo name, and the Elo 7.1 USB is the middle child. Something to note is that all of the headsets are exactly the same in terms of how they are built and feel - the only difference is the features that come with them. So, the Elo 7.1 feels exactly the same as the Elo 7.1 Air, and the Elo X Stereo - extremely comfortable, and here's why.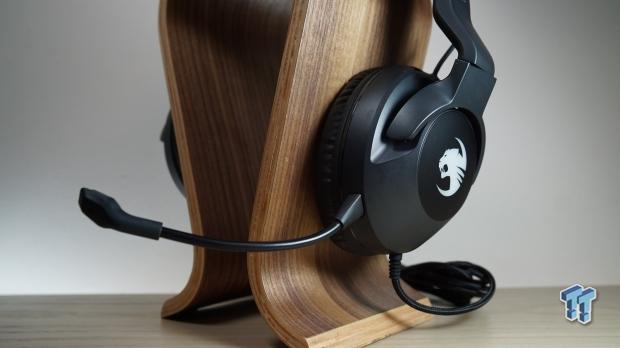 As I have mentioned in my Elo Air and Elo X Stereo reviews, I personally prefer a gaming headset that has a decent clamping pressure, as I believe that clamping pressure gives me new levels of immersion in-game as I cannot hear the outside world. I also understand that this isn't every gamers' personal preference for gaming headsets, as some people find that high clamping pressure combined with leatherette earcups leads to hot and sweaty ears. In my time testing gaming headsets, I have found that some brands and models can give you hot and sweaty ears, but the Elo series doesn't, or at least it didn't for me.
I found that all of the Elo series headsets to be extremely comfortable and very simplistic when it comes to features. For the Elo 7.1 USB, ROCCAT has equipped it with surround sound features and nothing more. There aren't any other flashy features present, which would have increased the headset's overall price, and for this reason, ROCCAT has created a headset that is really good at doing what it's designed to do, also keeping the price low.
If I was to knit pick about the Elo 7.1 USB's design, the few things I would tell ROCCAT to reconsider is the positing of both volume wheels on the back of the left-hand earcup. During my experience with the headset, I didn't find the volume wheels' positing to be overcrowded, but I can imagine that some gamers would. A suggestion for a future iteration of the Elo 7.1 would be to have distinctly different volume wheels, as this would rule out any confusion to a gamer searching for their desired volume wheel. Side note - also, a flippable microphone is always appreciated.
I believe that if you are after a headset that has a snug fit around your headset, you don't mind having a cord attached, and you like leather cushions, then you find that the Elo 7.1 USB is an absolute pleasure to put on your head.
Software
The ROCCAT Elo 7.1 USB is supported by the ROCCAT Swarm software, which can be downloaded here for anyone who needs it. However, the Elo X Stereo doesn't come with software support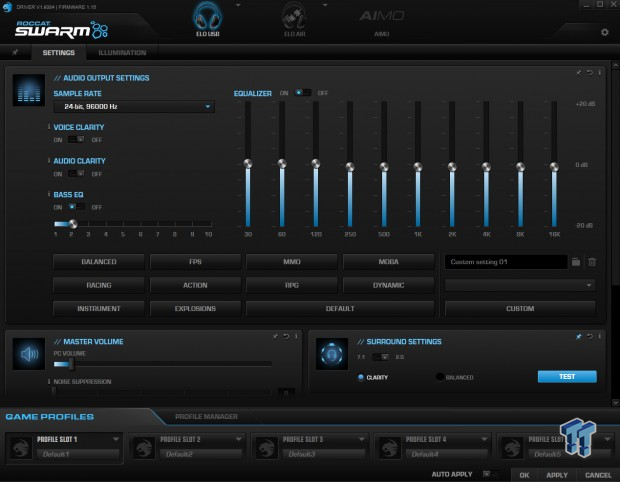 Once you have downloaded the ROCCAT Swarm software, installed it, and opened it, you will be presented with this screen. As you can see at the top of the window, the Elo 7.1 USB is connected and is ready for configuration. Users can EQ as much as they want, load preset EQ's, add voice clarity, audio clarity, and bass EQ.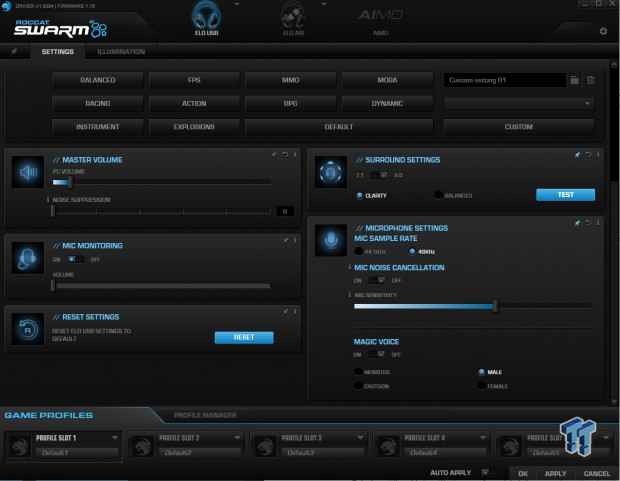 Scrolling down, users can enable or disable microphone monitoring, change microphone settings, add mic noise cancellation, magic voice, and enable 7.1 surround sound.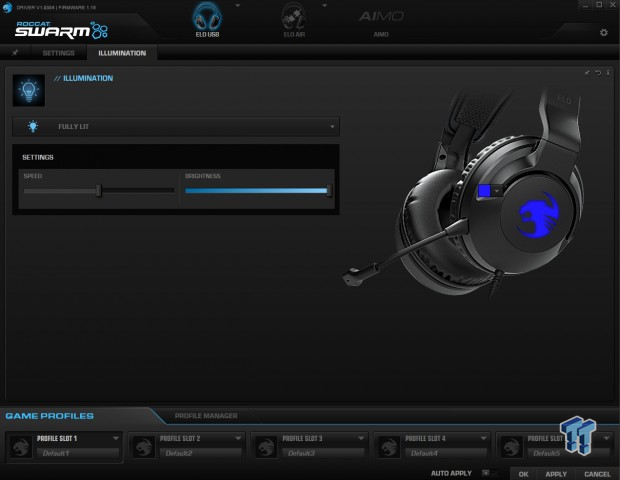 The Swarm software also allows users to change the RGB color the headset is emitting under the 'illumination' category. In this category, users can change the speed that the color changes, and the mode it's on.
Overall, I find the ROCCAT's Swarm software to feel very unfinished. Every change you make in the software requires you to click 'apply'. I feel like myself, and I think I can speak on behalf of a large portion of gamers out there; we would prefer it if changes that are made in the software are immediately updated on the headset. Doing this removes the need for the 'apply' button.
I have also run into some other issues where the Swarm software wouldn't allow me to change or use certain features. I then proceeded to try and update firmware, but the software said it was up to date. I wasn't able to find a fix to this issue fast enough, so I just decided I would reinstall the program, and that seemed to fix the problem. At the moment, it doesn't seem that the Swarm software is quite there yet, but given some time, I can see ROCCAT turning Swarm into a very intuitive piece of software.
Performance & Microphone
Performance
With all of my headsets reviews, I like to use the gaming headset I'm testing for upwards of 30 hours, sometimes into the 50-hour range. I do this because I believe it gives me an accurate understanding of the headset's sound signature, and when you are reviewing gaming headsets, you need some time with the product to truly differentiate from competing brands.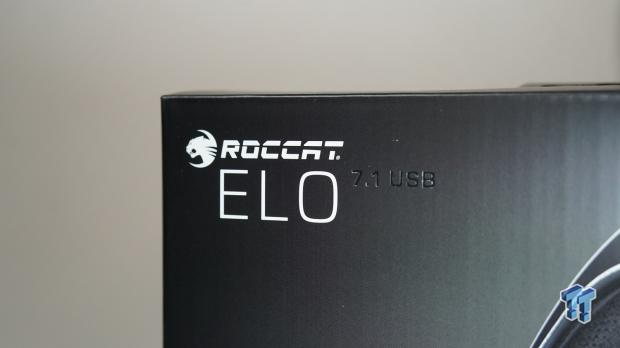 During this testing period, I like to play a variety of different games, depending on the design and purpose of the headset in the market. For the Elo 7.1 USB, I decided to go with Apex Legends first. Later on, I jumped into some Titanfall 2 and spent several hours in the incredible world of Cyberpunk 2077. So, what did I think? Well, the Elo 7.1 uses the same 50mm neodymium-magnet drivers as the other Elo headsets, and they certainly do fantastic work. There is no doubt about that. In all of the games I tested, the bass, mids, and highs were all crystal clear. I found that the headset was quite balanced when it came to in-game audio, and didn't lack in any areas at all.
In all honestly, I was very impressed with the sound signature of the Elo 7.1 USB be as it quite hard to wrap my head around the fact that a $70 gaming headset was producing this kind of sound.
Gaming Audio
Grenades, arc stars, and a variety of different gun sounds in Apex Legends came through to my ears in crystal clear quality. None of the sounds were muffled or felt drowned out by an over-emphasis of other ranges. As for Titanfall 2, I was lucky enough to be able to play through the campaign of the game for the first time with the headset, and wow, did the 7.1 USB provide an awesome experience. Chat dialogues between characters were clear as they can be, there wasn't any oversaturation of sound that diminished the overall sound experience, and immersion levels were very high. I can say the very same for Cyberpunk 2077.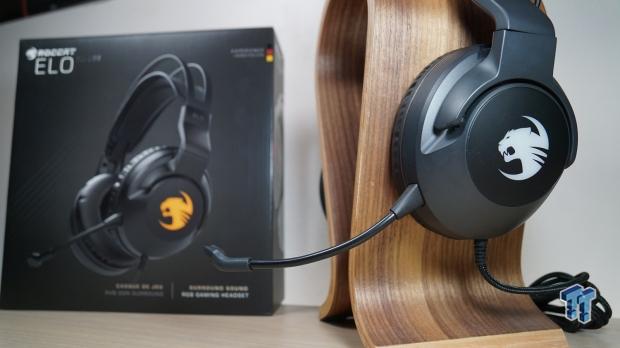 I found that the surround sound option was proportionate to the price of the headset. The Elo 7.1 USB is priced at $70, and I felt that the quality of the surround sound the headset produces is what you would expect when you hand over $70 - it's more than acceptable, but nothing mind-blowingly good. When I enabled surround sound, my spatial awareness was increased, but my estimated distance to the object that was producing sound was completely thrown off. An example of this was simple footsteps in Apex Legends. When I enabled surround sound, I was able to know where the other player was, but not know how far away I was from the player.
I've found throughout my testing that this is a very common issue across multiple surround sound headsets, and that only a handful of products I have tested have solved this problem for me. Note - Everyone hears things differently, which is why this "problem" may only be exclusive to me. Someone who only plays with surround sound audio may have an entirely different experience than me, which could be much more positive.
Microphone
FNATIC REACT
[strong]Stealth 600 Gen 2[/strong]
[strong]Sennheiser GSP 300[/strong]
[strong]ROCCAT Elo 7.1 Air [/strong]
[strong]ROCCAT Elo X Stereo [/strong]
[strong]ROCCAT Elo 7.1 USB [/strong]
Final Thoughts
What's Hot
The Elo 7.1 USB has an awesome sleek black design with a very comfortable clamping pressure that adds new levels of immersion in-game. The audio the headset produces is very balanced and clean cut. Bass was nice and tight, the mids were clear, and the highs didn't have any distortion.
What's Not
There are few things that are wrong or improvable about the Elo 7.1 USB. Firstly, ROCCAT has missed an opportunity to have a flippable microphone, which would remove the need for a mute microphone button, which would further simplify the design resulting in a sleeker aesthetic.
Improvements also need to be made in the Swarm software as several bugs presented themselves. Some of these bugs stopped me from using some of the headset's key features.
So, how did ROCCAT's Elo 7.1 USB shape up? And out of the entire Elo series, would I recommend it?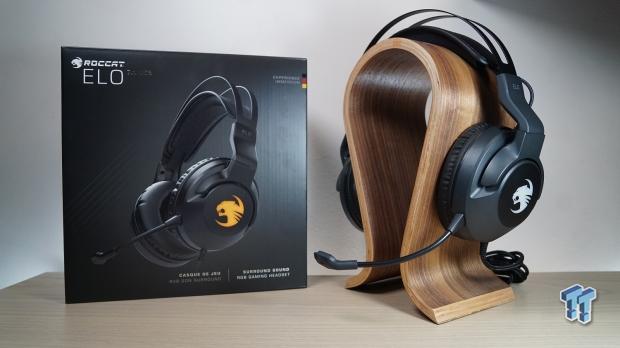 Unfortunately, I believe the Elo 7.1 USB is the black sheep out of the Elo family of headsets. The Elo 7.1 USB is priced at $70, and for just another $29, you can get the Elo 7.1 Air that is wireless. So, if you can afford to pay an extra $29, I would recommend the Elo 7.1 Air, as wireless is something you just can't give up once you have used it. If you cannot afford the extra $29 and don't mind losing surround sound, then I would recommend the Elo X Stereo, as that headset is the king of the $50 price point.
In the case of you wanting a surround sound headset that has awesome sound quality, decent software, and acceptable microphone quality, then I believe the Elo 7.1 USB might be for you. However, I would still suggest holding onto your money to get the 7.1 Air as it considerably increases the whole experience of the headset when you don't have to worry about the cord. All in all, ROCCAT has done a great job with its Elo line of gaming headsets, and I cannot wait to see what future iterations will look like!
| | |
| --- | --- |
| Performance | 80% |
| Quality | 80% |
| Features | 82% |
| Value | 95% |
| Overall | 84% |
The Bottom Line
ROCCAT's Elo 7.1 USB is the oddball of the Elo family of gaming headsets. The surround sound quality is decent, and what you might expect for $70. Save an extra $29 and go for the Elo 7.1 Air.
We openly invite the companies who provide us with review samples / who are mentioned or discussed to express their opinion. If any company representative wishes to respond, we will publish the response here. Please contact us if you wish to respond.