Introduction
ASUS sent over the ROG Strix XG27UQ gaming monitor over for a spin, with it being the world's first 27-inch DSC-capable gaming monitor. What's DSC you ask? DSC is digital stream compression, and it delivers high-res 4K goodness with a super-smooth 144Hz refresh rate.
I quickly found that the ASUS ROG Strix XG27UQ was going to be one of the best gaming monitor experiences I ever had, but is it worth the $2000 you'd have to plonk down for it? Well, that is up to you. If you are after a masterclass of monitor technology, you will not be disappointed.
ASUS ticks all of the boxes pretty quickly with the ROG Strix XG27UQ: 3840 x 2160 resolution, silky smooth 144Hz refresh rate, new DSC technology, HDR support, amazing image quality, a slick design, and G-SYNC... I mean, what more could you ask for? The 27-inch size is probably the big downside, I would've preferred all of this tech inside of something bigger...
Maybe somewhere between 35 and 46 inches? I mean, I'm still head-in-heels in love with the ASUS ROG Strix XG438Q gaming monitor (my review here), so much so that it is still my daily driver and I'm writing the review of the ROG Strix XG27UQ on it right now.
What Is DSC
Digital Stream Compression (DSC) technology is an industry-wide compression standards that transports ultra-high definition video streams, at super high speeds (like 144Hz) with "no perceptible loss in visual quality".
What this means for the ASUS ROG Strix XG27UQ is that it can deliver native 4K resolution at the super-fast 144Hz refresh rate, all over a single DisplayPort 1.4 connection, without chroma sub-sampling. Chroma sub-sampling will reduce image quality, but with DSC that doesn't happen.
You've been able to do this before: have ultra-high definition video (like 4K) with super-fast refresh rates (like 144Hz) but there was always a trade off. With DSC-enabled monitors, there is no trade off -- this means you can have 4K + 144Hz + HDR without any IQ loss.
How Does DSC Make This Monitor Better?
DSC is a big deal and the ASUS ROG Strix XG27UQ really has some great stuff under the hood to make this happen, and most gamers will never even get to see it -- and most won't be able to afford it. But if you want one of the best gaming monitors on the market, period -- then you'll be looking at the ASUS ROG Strix XG27UQ.
Where things get interesting is that the ASUS ROG Strix XG27UQ and its native 4K resolution at 144Hz offers 10-bit color, which is a huge deal. The maths and data behind it are insane:
DisplayPort 1.1 - 10.8Gbps raw bandwidth (8.64 effective)
DisplayPort 1.2 - 21.8Gbps raw bandwidth (17.28 effective)
DisplayPort 1.3/1.4 - 32.4Gbps raw bandwidth (25.92Gbps)
DisplayPort 1.4 was designed in order to handle the needs of delivering 4K at 120Hz with 8-bit color, which requires 25.81Gbps of bandwidth -- just inside of the boundaries of the DP1.4 spec.
You Need These GPUs For DSC
NVIDIA GeForce RTX 20 series

AMD Radeon RX 5700 series
Features & Detailed Specs
Detailed Look & Test System Specs
Design
ASUS is no stranger to making some of the best-looking gaming monitors on the market, with the new ROG Strix XG27UQ being no different. We have the usual ROG style throughout, including the ROG eye and RGB lighting at the bottom -- you'd expect nothing less for one of the best.
The design of the ROG Strix XG27UQ is gorgeous and looks great with my gaming PC, while unboxing it, setting it up, and eventually turning it on and configuring and then using it nothing but all-class and ease.
The monitor doesn't feel cheap, in fact it's pretty chunky when you've got it in your hands and it feels expensive. I'm not easy on my gaming mouse and keyboard when I'm gaming, and it still took the battle of me bashing my mouse around the table without feeling like I was going to destroy an expensive gaming monitor.
ASUS includes a bunch of adjustment in the XG27UQ with tilt, swivel, pivot, and height adjustment all up on offer. ASUS also provides VESA mounting, so if you want to put the XG27UQ on a mount -- you can.
The monitor looks great from the front, but I think it looks better from the back -- it's a shame we can't see more of that ROG style goodness up on the front of the display.
Here's the back of the display -- and see what I mean, there's way more design work that you miss on the back because it's pressed against a wall.
2 x DP, 2 x HDMI, USB 3.0 ports, a USB hub, and a 3.5mm headphone jack for I/O.
RGB
The base of the monitor, with its LEDs that blast down onto your desk.
You've got some easy-to-use buttons and a joystick on the back.
Cable management is nice and easy to route.
Gaming Impressions
PUBG
I pumped around 20 hours into PUBG across the time of using the ASUS ROG Strix XG27UQ gaming monitor, enough time for some epic games, and some delicious chicken dinners. The ASUS ROG Strix XG27UQ served me well, with my Intel Core i9-9900K and NVIDIA GeForce RTX 2080 Ti combo doing the CPU and GPU heavy lifting.
I had virtually all details on Ultra apart from anti-aliasing and motion blur and was averaging 80-100FPS for the most part in PUBG, and it still felt super-smooth. I wasn't hitting where I wanted to (120-144FPS minimum) but the monitor was holding up and the gameplay was still nice and smooth.
Pulling your aim across a building with a 4x or 8x scope in PUBG never felt more smooth, while that super-sharp image quality on the ASUS ROG Strix XG27UQ gaming monitor making things pop. I definitely felt like I could see things in another layer of detail on the XG27UQ in PUBG.
Normally I would drop the detail level down in PUBG to maximize the frame rate, but pushing 100FPS for the most part with everything dialed up was nice to see on the XG27UQ. I didn't want to skimp on the graphical detail on such a high-end panel, so thankfully PUBG is much better optimized in 2020 to handle it at 4K.
Overwatch
The same goes for Overwatch, but even more so -- my first game out of the hours pumped into Overwatch saw me winning the match. I'm a Mercy main and I clutched one of the most intense parts of the match and rezzed someone in the middle of 4 people shooting me with what felt like an army of weapons, explosions, and Ultimates.
Playing the game on the ASUS ROG Strix XG27UQ is another experience, as that picture perfect image quality matches the art style of Overwatch. Better yet, the image pops right out of the screen and almost feels like 3D -- something I felt when I was playing Apex Legends, too.
Overwatch is absolutely perfect to play at 4K 144Hz and maintain the frame rate on a single GeForce RTX 2080 Ti, too. Better yet, if you want everything dialed up and to ensure beyond 144FPS, remember that Overwatch supports SLI. So you can throw two graphics cards together like the GeForce RTX 2070 SUPER in NVLink/SLI and run Overwatch at 200FPS+.
Apex Legends
Another game that I thoroughly enjoyed playing on the ROG Strix XG27UQ was Apex Legends, which I did have to reduce some in-game detail dials down a little in order to hit closer to 144FPS average at 4K. But once I did, wow.
I swear that the game feels more '3D' on the XG27UQ and that might just be me, but trust me -- it's not hype. The image quality on the ASUS ROG Strix XG27UQ is next-level-good. Even the menus of Apex Legends stood out, while waiting in the lobby the red on the cloth looking blood red -- almost lifelike.
Sliding down mountains and running across large parts of the map as Octane, you have to run super-fast and fluidly. The 4K resolution will make everything look great, but the 144FPS in performance helps the game feel much more fluid. Especially so when I'm playing Octane -- the XG27UQ is hands down one of the best gaming monitors I've used in Apex Legends.
What's Hot, What's Not & Final Thoughts
What's Hot
Amazing image quality: Seriously, the ASUS ROG Strix XG27UQ is one of the most amazing monitors that has blasted images, videos, and gaming into my retinas with. Hands down some of the best IQ that I've witnessed on a monitor -- all in glorious 4K, all at the super-smooth 144Hz refresh rate.
DSC technology: The ROG Strix XG27UQ is the world's first 27-inch DSC gaming monitor, a big achievement for ASUS.
4K + 144Hz + G-SYNC + HDR: 3840 x 2160 is great, and yeah it's only a 27-inch panel but it is razor sharp. The 144Hz refresh rate is a big deal for gaming, and so is G-SYNC. We also have DisplayHDR 400 support, too.
ROG Strix styling: ASUS makes some of the best-looking gaming monitors on the market, and the new ROG Strix XG27UQ arrives dripping in that ROG goodness.
Did I mention the image quality?: Yeah the image quality is that good -- I caught myself just sitting there in awe not once, but a few times during my review on the ASUS ROG Strix XG27UQ.
No chroma sub-sampling: Unlike the older ASUS ROG Swift PG27UQ -- which is also a 4K 144Hz model, the new XG27UQ doesn't need chroma sub-sampling thanks to DSC.
What's Not
Only 27 inches: This is one of my main gripes with the current flocks of smaller 4K gaming monitors: I find 27 inches too small, and would prefer a 32-inch panel (at a minimum). Especially with this type of tech creamed into it.
Expensive: You will be coughing up a pretty penny for the ASUS ROG Swift XG27UQ, and on top that you'll need a beefy graphics card to run your favorite games at not just 4K... but at 144FPS. It isn't easy, and it's not cheap.
You need some serious GPU power: Speaking of graphics cards, if you were on Team Red then I recommend an AMD Radeon RX 5700 XT as a bare minimum -- but rather an NVIDIA GeForce RTX 2080 SUPER or GeForce RTX 2080 Ti graphics card in order to crank through 4K at up to 144FPS.
Final Thoughts
ASUS continues to improve with each barrier it pushes through, and the new ROG Strix XG27UQ is no different. It does not hold back and doesn't compromise whatsoever. It is a mind blowingly good gaming monitor, especially if you've got the graphics card power to drive it.
I don't think I've ever seen the mountains and vistas of Apex Legends look better, or the graphics of PUBG stand out so much ever before. Gaming at 4K and 144FPS isn't strange to me, but doing so with this much quality is a big deal -- a huge step up from enthusiast-grade gaming monitors.
If you're an owner of a GeForce RTX 2080 SUPER or more preferably, a GeForce RTX 2080 Ti -- then I would highly suggest you scope the ASUS ROG Strix XG27UQ. That is, if your budget allows it. If you want the best, it's going to cost you -- but then you get to say, and actually own, the best.
All I need now is to have this crammed into a 43-inch version... oh, it just so happens ASUS has that with the ROG Strix XG43UQ which I simply need to have in my life right now after using this bad boy.
| | |
| --- | --- |
| Performance | 99% |
| Quality | 99% |
| Features | 95% |
| Value | 90% |
| Overall | 96% |
The Bottom Line
If you want one of the best, then the ASUS ROG Strix XG27UQ is for you -- some of the best image quality on a gaming monitor that I've ever seen. It's absolutely captivating, but you'd better have the GPU horsepower to drive it.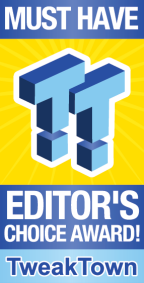 We openly invite the companies who provide us with review samples / who are mentioned or discussed to express their opinion. If any company representative wishes to respond, we will publish the response here. Please contact us if you wish to respond.