ASUS TUF Gaming VG279QM: 1080p 280Hz IPS Gaming Monitor Review
280FPS gaming monitor? Yes please, ASUS -- thanks for addicting me to 280FPS, though.

Published Mar 27, 2020 1:25 AM CDT
|
Updated Tue, Nov 3 2020 6:57 PM CST
Manufacturer: ASUS (B0845QFDVM)
Introduction
I'm someone who has always lived life in the fast lane when it comes to displays, starting my gaming days off on the older CRT monitors -- enjoying the then-enthusiast Sony Trinitron G520 monitor that could run high resolutions like 1600 x 1200 at the time, at liquid smooth refresh rates of 100Hz.
Over the years technology shifted over to LCD and slowly but surely we've been getting closer and closer to the ceiling in terms of refresh rates. We quickly reached 120Hz but had a few years in between 120Hz and 240Hz, and now we're pushing 240Hz without an issue at 1080p -- 280Hz is coming to knock on your door.
Enter the ASUS TUF Gaming VG279QM gaming monitor: offering 1920 x 1080 native resolution (1080p) at a blistering 280Hz. It also packs HDR support as well as VESA's own DisplayHDR 400 certification.
ASUS is using a 1080p 240Hz IPS panel from AU Optronics, with factory overclocking driving it up to a huge 280Hz. ASUS also uses its ELMB SYNC technology, which lets you run both VRR and MBR at the same time.
Monitor Lingo:
ELMB = Extreme Low Motion Blur
HDR = High Dynamic Range
VRR = Variable Refresh Rate
MBR = Motion Blur Reduction
Pricing & Availability
ASUS is selling its TUF Gaming VG279QM on Amazon for $470 or so, which isn't too bad -- but it is a huge chunk of cash for a monitor limited to 1080p. You would want to really have that 280Hz really badly to shell out $470 for it, and then a graphics card capable of driving games at 280FPS as well. That ain't easy, unless you're playing Fortnite.
Detailed Specs
ASUS is using a Fast IPS Display that provides a high quality picture versus TN-based panels, so even when you're in Windows the VG279QM is going to look great. Normally the TN-based panels drive refresh rates up really high, but look like junk when you're in Windows -- that isn't the case here thanks to ASUS tapping a Fast IPS display from AU Optronics.
We also have G-SYNC Compatible goodness here as well, music to the years of GeForce GTX and GeForce RTX graphics card owners. You'll also need a beefy GeForce graphics card if you intend to reach 280FPS in games, too.
ELMB SYNC lets you have both ELMB and Adaptive-Sync turned on simultaneously, so you get to enjoy the best of both worlds.
I'm not yet fully convinced of HDR gaming, but ASUS is ready for it with the TUF Gaming VG279QM monitor.
ASUS includes a bunch of in-game enhancements, too. These include Dynamic Shadow Boost, GamePlus, and more.
Connectivity
ASUS doesn't skimp with display connectivity on the TUF Gaming VG279QM monitor, with 1 x DisplayPort 1.2 and 2 x HDMI 2.0 ports as well as a 3.5mm headphone jack.
Ergonomics
Other gaming monitors don't have much in the way of ergonomics, but ASUS goes over-the-top here with the TUF Gaming VG279QM display. We have height adjustment, 90-degree swivel, 90-degree pivot, and tilt adjustment.
Detailed Specs
Detailed Look & Test System Specs
Detailed Look
From the packaging to the monitor itself, the ASUS TUF Gaming VG279QM is a premium deal.
From the front of the box, the packaging will grab your eyes -- not that you would actually see this packaging, as retail shelves wouldn't have it sitting there. Buying it online and getting it at your door? You'll love the look of the box, until you rip the monitor out and throw the box away -- or put it away for storage, that is.
From the front of the ASUS TUF Gaming VG279QM you would think it's a ROG Strix branded gaming monitor, but it's not -- the red ring at its base elevates it in style and really adds to the premium feel of the monitor.
Funnily enough, I think the ASUS TUF Gaming VG279QM actually looks better from the back -- with that styled backing, and alien-style buttons. I really love the back of the monitor more than the front.
See what I mean? Ugh, it looks great.
Once again, that style looks SLICK and I really love it.
From the left, and the right of the monitor. It's not too thick, so I can only dream of what 3 x 280Hz monitors would be like next to each other.
The base of the monitor, where it can swivel and tilt and do all sorts of adjustments to make it perfect for you.
Cable management is nice and easy to get your desk looking neater.
ASUS uses some subtle TUF Gaming branding in the bottom right hand corner of the base.
An ASUS badge in the middle bottom of the display.
Buttons to access the OSD are in the bottom right hand corner.
Display connectivity: left-to-right we have HDMI 2.0 ports, then a DisplayPort and 3.5mm headphone jack joined by a USB port.
Anthony's Test System Specifications
Additional Images
Gaming In The Fast Lane @ 280FPS
Gaming Impressions @ 280FPS
I pumped in a considerable amount of hours into the ASUS TUF Gaming VG279QM monitor, where I used 3 games as my main focus: Apex Legends, Fortnite, and Overwatch.
These 3 games can get up to 280FPS at 1080p if you drop the detail level down as much as you can, so in something like Fortnite you are going to be running so liquid smooth at 280FPS it feels insane. It truly is something else gaming at 200FPS and above, but nearly 300FPS? It's almost liquid smooth.
Because of the graphical style of Fortnite, you don't feel weird at adjusting to 280FPS at all -- something I fell right into and accustomed to pretty much instantly. I was powering my rig with a GeForce RTX 2080 Ti graphics card, but I also did some testing with the GeForce RTX 2080 SUPER just in case -- both of them had no issues keeping up at 280FPS in Fortnite.
Apex Legends was a little trickier getting up to 280FPS, but if you reduce everything in the game and have a ridiculously powerful graphics card like the GeForce RTX 2080 SUPER or GeForce RTX 2080 Ti then you shouldn't have an issue blasting people away and sliding down hills at ridiculous frame rates.
Overwatch? Man, oh man -- Overwatch is nothing short of sublime at 280FPS. I mean, Overwatch is my favorite competitive first-person shooter game, and it was even better at 280FPS on the ASUS TUF Gaming VG279QM monitor. Rockets and other projectiles flying at me and over me in the game felt like they were almost moving in slow motion, that's how smooth the monitor is.
But Anthony, slow motion on a rapid-fast 280FPS display, that makes no sense? Yeah, I know -- but you're seeing a ridiculous amount of information at once. 1920 x 1080 = 2 million pixels, all cranking along at 280FPS. That is 280 frames per second, at 2 million pixels. Insanity. It truly is amazing to play games at 280FPS.
Overall, the monitor just feels... SMOOTH. Like, buttery smooth. It is hard to put into words, and something you need to see -- and more so, feel for yourself.
Final Thoughts
The ASUS TUF Gaming VG279QM monitor is a near $500 monitor offering a native 1080p resolution and buttery smooth 280Hz refresh rate, but is it worth of your money? Well, first -- you've got to have a gaming PC with a grunty enough graphics card to handle 1080p at 280FPS.
You're not going to find your entire library of games will run at 280FPS, or hell, even be capable of driving up to 280FPS. Some games have frame rate limiters, and some games just can't scale up past 150-200FPS. But for esports gaming like PUBG, Fortnite, Apex Legends and others -- you will be mostly fine at hitting 280FPS.
You'll need a beefy graphics card, so I would recommend mixing in a GeForce RTX 2080 SUPER at a minimum, and if you wanted Team Red then I would suggest that you look at the Radeon RX 5700 XT. I would recommend the GeForce RTX 2080 Ti as it is just uncompromising performance, for a ridiculously high refresh rate gaming monitor like the ASUS TUF Gaming VG279QM.
Overall, the colors and image quality are fantastic, the insanely quick response and low input lag are also a huge deal. Even in games where you're not hitting 280FPS and let's say 120/144FPS, the ASUS TUF Gaming VG279QM monitor still feels incredibly smooth.
ASUS includes both FreeSync and G-SYNC compatibility, meaning AMD Radeon and NVIDIA GeForce graphics card owners can buy the ASUS TUF Gaming VG279QM monitor.
If you want to try out the dizzying heights of 280FPS then you should check out the ASUS TUF Gaming VG279QM monitor. You're getting a quality brand that looks after gamers, and ASUS gets to show off yet another great offering in its expanding TUF Gaming family of products.
If you're a speed freak, then you need to check out the ASUS TUF Gaming VG279QM monitor -- but if you aren't happy with 1080p for gaming (like me) then you are better off with a higher-end 1440p monitor at 144/165Hz. If you're exclusively playing games like Fortnite, and really wanted 280FPS -- well, you know what to do.
| | |
| --- | --- |
| Performance | 90% |
| Quality | 90% |
| Features | 90% |
| Value | 90% |
| Overall | 90% |
The Bottom Line
If you're a speed freak like me, you'll love the feel of 280Hz and its buttery smooth gaming. The ASUS TUF Gaming VG279QM is the premium of 1080p 280Hz monitors, and probably the best monitor for Fortnite.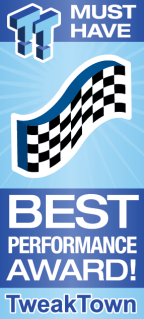 We openly invite the companies who provide us with review samples / who are mentioned or discussed to express their opinion. If any company representative wishes to respond, we will publish the response here. Please contact us if you wish to respond.
Related Tags