Corsair HS70 Pro Wireless Gaming Headset Review
Corsair's HS70 Pro Wireless is a fantastic $100 gaming headset that has more bells and whistles than you'd first expect. Here's our full review.

Published Mar 20, 2020 10:50 AM CDT
|
Updated Tue, Nov 3 2020 6:57 PM CST
Manufacturer: Corsair (CA-9011211-NA)
Introduction & Specification Details and Close-up
Corsair is a big name when it comes to peripherals, but do they live up to the name when it comes to gaming headsets? The consensus is 'yes,' but that doesn't mean that we won't be running their products through their paces.
Today we will be looking at the Corsair HS70 Pro Wireless. This headset comes it a very competitive price point of just $100 and will be seeing if it's going to be worth the cost. The HS70 Pro Wireless is an entry-level gaming headset, so we could expect to lose out on some features that would be present in some higher-end headsets.
We will be testing all of the features that come with the HS70 Pro Wireless, and that includes battery life, the audio quality in games and music/movies, functionality, design, microphone quality, and more. I can say right off the bat that the HS70 Pro Wireless has impressed me, and has done a better job in multiple scenarios than I first expected. Jump into the review and find out why.
Close-up
First off, we have an image of the HS70 Pro Wireless box. From this image, we can see a picture of what the headset looks like, as well as some of its features. Some of those features include support for PlayStation 4 users, Corsairs iCUE software, and wireless 7.1 surround sound support.
Next, we have a photo of the back of the box. Here is where we get a more detailed look at the headset's features as well as the technical specifications. You can also notice that Corsair has provided different languages.
Here we have an image of the side of the box. From this side, we can see a nice aesthetic picture of the headset's control options.
The other side of the box features a cool slogan, "Never Miss A Beat".
The above image shows off the clean, aesthetic look Corsair has chosen to implement in the HS70 Pro Wireless. Its sleek, simple, and honestly, I really love it.
Here we have a zoomed-in image of the HS70 Pro Wireless earcup. Viewers might think that this headset is open back because of the grill, but I can tell you this isn't the case. The grill is purely for the visual side of things, as the HS70 Pro is closed-back.
In this image, we can a great look at the control buttons that are located on the left earcup. There is a volume wheel, mute microphone button, a LED that represents battery status, and a micro-USB port for charging.
Moving on, we are now looking at the HS70 Pro Wireless power button, which is located on the right-hand side earcup.
Above, we have an image of the HS70 Pro Wireless headband. It's very well padded and provides users with decent levels of comfort.
Here we have a photo of the outside of the headband. It shows the brand, and also that its made out of nice leather.
Next, we have an image of the HS70 Pro Wireless microphone plugged into the micro-USB port, as well as the provided microphone.
Jak's Test System Specifications
Design & Software
Design
Corsair has done an excellent job design-wise with the HS70 Pro Wireless. The entire headset is black besides the white stitching that is seen on the headband. I really like this as it makes the headset look very nonchalant and simple. There are no flashy RGB's. In fact, there are no lights at all, which is a decision I can really respect, considering most gaming headsets now days usually have some form of lighting.
As for the structural properties of the HS70 Pro Wireless, the headset is pieced together with sleek black metal and paired with what seems to be plush memory foam earcups. While I can say that the HS70 Pro Wireless isn't the lightest headset I have used, it's undoubtedly one of the comfiest. The weight isn't that noticeable after you have had the headset on your head for some time, but any weight that is noticeable is accounted for by the initial comfort.
The earcups feature a nice grill, and while you might initially think this means that the HS70 Pro Wireless is an open-back headset, this isn't the case. The grills are purely for an aesthetic look and don't alter any performance at all since this headset is closed-back. I think that the grills look and feel very nice, and I have to mention that I do like the choice of not putting any RGB's behind them.
As for the button layout of the HS70 Pro Wireless, I'm quite torn. I really like the feel of the buttons, they have a nice click to it when pressed, but none of them impressed me. Everything is very standard, the microphone mute button, volume wheel, power button, and blinking LED battery status light all do exactly what they are designed to do. I think I was expecting a little bit of innovation when it came to the layout, but that's just me.
Software
Moving on to the software side of things, Corsair makes it extremely easy for users of the HS70 Pro Wireless to install and update drivers. Since Corsair amalgamated all of its product software into Corsair iCUE, users can simply download this software, connect the HS70 Pro Wireless to their PC, and start tweaking. I cannot overstate how easy this is, but if you are new to PC gaming and want a quick guide, I got your back.
First, head on over to the Corsair website and download the iCUE software. Once the download has completed, install the software and open it.
Once the software is installed, and you have opened it, you should be looking at the above window. This is the 'Home' section of the iCUE software and shows what Corsair devices are connected to your PC. Locate the HS70 Pro Wireless tab and click on that. Here you can tweak the microphone volume and swap between the provided 7.1 surround sound support, and stereo.
If you are a bit more technically inclined and want to tweak the HS70 Pro Wireless more, click on the 'Settings' tab at the top of the window. Once you have done that, you will be presented with a flurry of different customizable settings. My first recommendation is to make sure the HS70 Pro Wireless firmware is up to date. You can check if the firmware is up to date by simply clicking on the 'update' button.
Moving back to the home page for the HS70 Pro Wireless, we can see on the left a bunch of EQ presets. Users can create their own EQ presets or use the ones pre-baked in by Corsair. I left my EQ on 'Pure Direct,' which is the standard option.
Since there is no way to accurately check the battery status of the HS70 Pro Wireless without going into the settings in the iCUE software, I recommend users to add it to their dashboard. In the above image, you can see all of the hardware components being monitored by the iCUE software, as well as the battery status for the headset. I found this particularly helpful as I didn't have to take the headset off to check the battery status LED, and I could tell what percent the headset left.
Performance & Microphone
Performance
As with every headset review I do, I used the Corsair HS70 Pro Wireless for 20+ hours. I put it through many different audio tests, and a few examples of these tests are music listening, in-game audio, and volume distortion tests. The HS70 Pro Wireless sports 16-hour battery life and can be charged in just two hours. Overall, the HS70 Pro Wireless held up very well in all my tests, battery life and charge time was impressive as was the audio tests I put it through.
Gaming Audio
After plugging my HS70 Pro Wireless into my PC, updating drivers, and firmware, I jumped straight into a game of Apex Legends. Apex Legends, or any battle royale or even any first-person-shooter game, is a great test for headsets because of the directional audio support being such a pivotal part of the game's experience. Players should be able to pinpoint where enemy players are by simply listening, and depending on the headset quality; this task can be either extremely easy with a good headset or more difficult with a not-so-good headset.
As for the HS70 Pro Wireless, it sounded fantastic in-game, and the sound quality resembled a much more higher-end headset. The sounds I heard were clear, clean-cut, and had no distortion whatsoever - even at higher volumes. Grenades that give off the deep lows sounded really nice with the bass kicking in at perfect times. As for gunfire, each shot rang cleanly, and I didn't notice as crackling or air in the audio. Directional audio is fantastic, and I could precisely locate enemies by listening for their footsteps.
After testing the 7.1 surround sound audio feature, I noticed that the audio didn't sound hollow or far away, which is a massive positive for this headset as most gaming headsets that have 7.1 surround sound audio support seem to have this issue. Overall, the in-game audio quality is extremely impressive for a $100 headset, and I believe that gamers would be more than satisfied if they chose to use the HS70 Pro Wireless as their daily gaming headset.
Music/Movie Listening
I listened to various genres of music with the HS70 Pro Wireless, and usually with a gaming headset music audio quality isn't that great, but with the HS70 Pro Wireless it above average. Genres such as hip-hop, dubstep, movie soundtracks, and acoustic all sounded great. I have no complaints when listening to music or watching movies with the HS70 Pro Wireless.
Microphone
The microphone that comes with the HS70 Pro Wireless isn't the best microphone on the market, but it's a microphone that users can certainly get-by with. On the front of the HS70 Pro Wireless box, there's a 'Discord Certified' stamp, and I can say after using the headset extensively in Discord talking to my friends that it is certainly certified.
The microphone quality is nowhere near as good as a desk microphone as it appears to have some cracking and a robotic sound to it. The microphone is also very sensitive to its position near the mouth, and while it does come with a noise gate baked in sometimes, users might find that they are annoying their teammates with their breathing. This can be solved by moving the microphone slightly away from the user's mouth and applying the provided pop filter. What the noise gate does do is cancel out any mechanical keyboard strokes, and it does this very well. I use a Cherry Red switches on my Corsair STRAFE, and no strokes were heard while I was chatting to friends on Discord while typing away at my keyboard.
I can really tell that Corsair cashed its chips into the audio quality side of this headset rather than the microphone quality side. While I would have liked for a higher-quality microphone, I can understand and respect the decision.
Final Thoughts
What's Hot
The Corsair HS70 Pro Wireless has many great features, from its amazingly stylish, yet simple look, to its impressive audio quality and even battery life/charge time. While the button layout lacks the innovation that I was after, it hits the nail on the head for gamers.
What's Not
The HS70 Pro Wireless does have some issues with its microphone, and overall the microphone can get annoying at times. The quality isn't that great either, with users' voices sounding somewhat robotic and metallic. I would have also liked to see a 7.1 surround sound button added to the headset so users can flick between 7.1 and stereo on-the-fly, instead of going into the iCUE software.
So, let's wrap this up. Should you buy Corsair's HS70 Pro Wireless? Well, it depends on how much money you are willing to spend and what you want out of your new gaming headset.
If you are looking to spend no more than $100, I can't recommend the HS70 Pro Wireless enough. It has impressive audio quality for its price point, it's comfy, it has great battery life/charge time, it's versatile in terms of music/movie listening capabilities, it has great software, and its simple look is amazing. What it doesn't have is a fantastic microphone, so if you are looking for a headset that has both great audio and a fantastic microphone, you might need to look somewhere else or increase the amount you are willing to spend.
Wireless headsets have gotten a bad wrap for quite some time now, but now that technology is advancing exponentially, we have headsets such as the HS70 Pro Wireless that prove they can be a viable option for gamers. Corsair should be proud of the work they have done on the HS70 Pro Wireless, and for a price of just $100, gamers should be pleased with the headset.
Lovely work, Corsair - keep it up!
| | |
| --- | --- |
| Performance | 93% |
| Quality | 98% |
| Features | 92% |
| Value | 95% |
| Overall | 95% |
The Bottom Line
Corsair's HS70 Pro Wireless stands as a strong example of how fantastic wireless headsets can be. For just $100, it's one of the best wireless headset solutions on the market, and something every gamer should consider when looking for a new headset.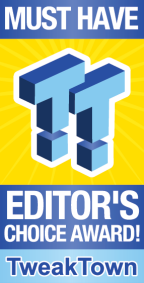 We openly invite the companies who provide us with review samples / who are mentioned or discussed to express their opinion. If any company representative wishes to respond, we will publish the response here. Please contact us if you wish to respond.