Razer Blade Stealth 13 (Whiskey Lake) Laptop Review
Razer's Blade Stealth 13 laptop based on Intel's Whiskey Lake platform is fully tested here. Should you buy it? Let's see.
Published Dec 2, 2019 8:15 PM CST
|
Updated Tue, Nov 3 2020 6:57 PM CST
Manufacturer: Razer (RZ09-02812E71-R3U1)
Introduction, Specifications, and Pricing
Today we are reviewing a Whiskey Lake notebook from Razer. Razer notebooks have a reputation in the market of being of sound design and excellent construction. The Blade Stealth 13 we have here is no exception.
The metal chassis, weight, size, and overall feeling of quality are top-notch and perfect for those looking for a notebook that could fit in something as small are a purse or on something as small as a student's classroom desk. The notebook is super thin, but there is a discrete GPU. Let's see how it does against the other notebooks we have reviewed.
Specifications
Our model uses the 13.3" full HD matte display and is configured as the middle model in the chart above. It features an i7-8565U processor, although you can get it configured with up to a 10th generation i7.
The notebook also features a 256GB SSD, 16GB LPDDR3, and an MX150 GPU, and you can configure it with up to a GTX 1650. The battery life is estimated to be up to 11 hours. The Blade Stealth measures in at 0.58"x11.99"x8.27" (HxWxD) and weighs 2.89lbs.
Pricing
The Blade Stealth in this configuration has an MSRP of $1,599, but can be had for as little as $1,205 from Amazon.
Physical Overview
Razer's box is simple and discrete, and packaging is a bit nicer than some other notebooks.
Accessories include AC/DC power adapter, microfiber cloth, and manuals. The AC/DC adapter is rated at 5v/9v/15v at 3A and 20v at 3.25A, so up to 65W. The adapter uses type-C as its connector, so you can also use it to fast charge your type-C phone.
The top and bottom are made of aluminum, and they have a cool to the touch feel; they are of a CNC milled unibody design and have an anodized black finish. The edges are rounded, but the notebook has a rectangular feel to it. The two fan intake vents and the large rear exhaust vent can be seen on the bottom of the notebook. Instead of four rubber feet, we find two large rubber feet that starch the length of the notebook.
The front of the unit has a small edge that allows you to grip the display and open the notebook. The rear of the notebook features a single large hinge. The right side of the notebook features a Thunderbolt 3 Type-C port (uses four lanes of PCI-E 3.0) as well as a type-A USB 3.0 port. The left side features a USB 3.1 (10Gb/s) Type-C port, another type-A USB 3.0 port, and a 3.5mm headphone/microphone jack. Both of the type-C ports are power ports so that you can charge from either side.
The QWERTY keyboard features a bit larger keys than we are used too, but it is a good thing as it makes typing on such a small notebook easier. We like the keystroke distance, and we might say we like these keys better than mechanical keyboards we find on gaming notebooks. The keyboard has Razer Chroma with single-zone backlighting and anti-ghosting technology. You might want to take note that the power button is actually the key in the upper right corner.
The glass touchpad feels like metal to the touch, and while there are no separate right/left click buttons, we had no problem with the touchpad registering strokes correctly.
The notebook has an amazing display. It is a 13.3" full HD (1080P) matte display, which is 100% RGB and is individually calibrated at the factory. There is also a 4K touch version. It has 4.9mm slim right and left side bezels, but the top and bottom bezels aren't that slim, but that leaves room at the top for a camera.
There is a 720P HD webcam with infrared so it can be used with Windows Hello. There is also an array microphone. We really appreciate Razer keeping the webcam up at the top of the display, and we don't mind sacrificing a thin bezel for that. The notebook also has four speakers, and their vents are on either side of the keyboard.
The notebook opens up about 135 degrees.
Physical Overview Continued
Razer's top-notch cooling solution was the way they were able to get the low z-height of the notebook down. Shared copper heat pipes and two high-quality blower fans with extra fins provide adequate cooling. The metal cover also has a thermal pad to cool the M.2 SSD.
The battery is rated 53.1Wh at 11.55v.
Here we see the DRAM for both the CPU and GPU. The chips are physically soldered to the motherboard, and while this is very common for GPUs, it is only common for CPUs when z-height is of importance. You will not be able to upgrade memory, but with 16GB already there, you probably won't need to. All the memory looks to be Samsung for both the GPU and CPU.
The M.2 SSD is a 3D TLC x4 PCI-E 3.0 NVMe drive from Lite-On, and while it is only 256GB, you will be able to upgrade it to the latest NVMe models. The wireless-AC controller is the Intel 9560NGW, which features the latest in Wireless AC up to 1.73Gbps and BT 5.0.
Software and BIOS
Software
Here we have Razer Synapse, which is where we find all Razer devices, modules, and online services. If you had a Razer mouse, it would also come up and be controlled by Synapse.
We can also find out system settings such as function key functionality, gaming modes, and track-pad settings.
In Chroma, we find our lighting settings for the keyboard. You can pick mode and colors, but there is only one mode to control lighting for all the keys at once.
You can also set up keyboard macros.
You can also download and add modules that are supported by your hardware and Razer devices.
BIOS
There are not many settings present, but you can change basic ones like enabling or disabling Turbo Mode and EIST. There is also an Intel TPM20 device for extra security, and you can disable it if you want.
System Performance Benchmarks
CPU, Memory, and System Benchmarks
These benchmarks are run using default settings and configuration.
CINEBENCH 11.5
wPrime
AIDA64 AES and HASH
AIDA64 Memory
PCMark8 Home
Handbrake 4K and 720P Transcoding
WebXPRT 2015
The Whiskey Lake-based i7-8565U is performing as we might expect for a 15W mobile processor with a 4.6GHz Turbo. The notebook is holding its own against the Lenovo Flex, and these results are pretty good.
The WebXPRT score is impressive, as it is a very important benchmark for a small notebook like this since most people will mainly use this notebook for web browsing applications and things like word processors.
It trades blows with the closest competitor (14"), the Lenovo Flex, and it typically wins.
Gaming Performance Benchmarks
UNIGINE Heaven 4.0
ResidentEvil 6
3DMark FireStrike
3DMark Cloudgate
Ashes of Singularity
GTA:V
The Razer Blade Stealth offered excellent performance when compared against the Lenovo Flex, but left much to be desired compared against actually gaming benchmarks.
However, we should mention it's not really a gaming notebook in regards to AAA titles, but more for games like League of Legends or Kerbal Space Program.
System IO and Battery Performance
System IO Benchmarks
Internal Storage Read Test:
Internal Storage Write Test:
ixChariot Network Throughput:
Razer gave the new notebook an NVMe drive, but it's not exactly the fastest.
Wi-Fi speeds were excellent.
Battery Tests
The battery performance is similar in performance to the larger Lenovo Flex, which is impressive since this notebook is smaller.
Thermal Performance
Thermal Imaging
Here we see some interesting behavior, the temperature barely changes from idle to load, it spreads, but it doesn't really go up. The temperature looks like it decreases, but it's possible that since the heat was centered around the chipset and concentrated at idle, the thermal algorithm found a lower temperature in the margin of error when at load when the heat was spread wider.
Here we see the heat spread when at load, but the temperature not increase.
What's Hot, What's Not & Final Thoughts
Here are key points about the Razer Blade Stealth.
What's Hot
Extremely high-quality construction: While Apple's products are traditionally known for their excellent construction, the Blade Stealth 13 has the same high-quality construction quality. The feel of the notebook is very nice, and you can immediately feel that this is no cheap notebook made up of plastic and lesser materials.
Beautiful display: The matte 13.3" display is really breathe taking. Colors are extremely vibrant, and the display isn't dim. One of the benefits of the glossy displays out there is the perceived sharpness and color saturation, but in this case, we see pretty much the same high levels of quality in the colors. Perhaps the custom individual factory color calibration has something to do with this.
Versatile: The notebook is small enough to fit in many smaller cases, but it's also extremely thin and doesn't have any of the downsides with regards to the performance we see when most vendors want to reduce thickness. The notebook also has a discrete GPU, so if your programs use GPU acceleration, this will do better than other notebooks without discrete graphics.
What's Not
Price: The price of the Blade Stealth is quite high. Even when it launched, it was $1,500, and now it's closer to $1,200, but it's still pricey compared to other notebooks with these specs.
Final Thoughts
The Blade Stealth 13 is a stunning little 13" notebook, with great performance mainly because of the cooling solution. The construction and size and weight of the unit are also excellent. The notebook is well balanced and gets the job done.
Battery life is okay, slightly better than some other notebooks in the charts considering its smaller size. The software is pretty well done, but we would have liked more BIOS options. One thing that was a bit odd and took some getting used to was the position of the power button. When we went to hit delete, we instead would hit the power button instead, but we think Razer knew this would happen and doubled required pressure and increased delay to 300ms specifically for the power key/button to prevent accidents. It's that level of detail Razer puts into its notebooks that make them worth their price.
Overall, this is an excellent notebook with decent specifications and is pretty much best in class. However, it's not cheap.
| | |
| --- | --- |
| Performance | 93% |
| Quality | 97% |
| Features | 96% |
| Value | 85% |
| Overall | 93% |
The Bottom Line
With its excellent size to performance ratio, beautiful display, and exceptional build quality, the Razer Blade Stealth 13 Ultrabook is an excellent buy.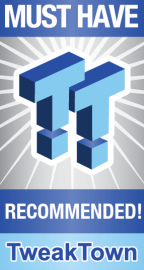 Razer Blade Stealth 13 Ultrabook Laptop
Today
Yesterday
7 days ago
30 days ago

-

-

-

* Prices last scanned on 8/7/2022 at 6:56 pm CDT - prices may not be accurate, click links above for the latest price. We may earn an affiliate commission.
We openly invite the companies who provide us with review samples / who are mentioned or discussed to express their opinion. If any company representative wishes to respond, we will publish the response here. Please contact us if you wish to respond.
Related Tags