ASUS ROG Swift PG35VQ Review: 3440x1440 @ 200Hz NVIDIA G-SYNC ULTIMATE
ASUS has the ultimate 21:9 UltraWide gaming monitor with its flagship ROG Swift PG35VQ.

Published Tue, Aug 27 2019 10:32 AM CDT
|
Updated Tue, Nov 3 2020 6:57 PM CST
Rating:

99%
Manufacturer: ASUS (PG35VQ)
Introduction & Pricing
ASUS sent me a very early Christmas present a couple of weeks ago, with its new flagship ROG Swift PG35VQ -- by name alone you might not know it, but it is a beast. The ASUS ROG Swift PG35VQ is a 35-inch 21:9 UltraWide gaming monitor with a native 3440x1440 resolution, with a ridiculous 200Hz refresh rate and labeled a G-SYNC ULTIMATE gaming monitor.
We also have what is probably the best HDR monitor on the market with the ASUS ROG Swift PG35VQ, with up to 1000 nits of brightness across its 512 zones. Considering OLED sits at around 700 nits, ASUS is pushing 1000 nits which provides an intensely bright, yet superbly detailed image on the Quantum Dot-powered display.
NVIDIA's G-SYNC ULTIMATE badge can't just be stamped onto any monitor, as it requires the display to offer a maintained peak level of 1000 nits. ASUS is using an AU Optronics panel here, with the 35-inch 3440x1440 200Hz panel offering G-SYNC and HDR10 for the ultimate (if you'll pardon the pun) in gaming.
ASUS wraps the ROG Swift PG35VQ up in a slick-looking monitor, with an RGB ROG eye at the back just for shiz and giggles. You'd expect as much considering you're looking at over $2000 for a monitor. Hell, to spend that much on your graphics card you would have to buy NVIDIA's insane TITAN RTX which comes with an even crazier 24GB of GDDR6 (which I tested on this monitor) for an even more bonkers price of $2500.
ASUS ROG Swift PG35VQ Overview
ASUS is offering everything, including the kitchen sink with its ROG Swift PG35VQ.
It's rounded up perfectly here: 3440x1440 @ 200Hz with DisplayHDR 1000 and G-SYNC Ultimate. The ROG Swift PG35VQ has 512 independent LED zones and up to 1000 nits of brightness for some out-of-this-world clarity and pop.
ASUS uses full array local dimming (FALD) LED backlighting that is dynamically controlled across 512 zones.
The gaming business end of the deal: G-Sync Ultimate.
Seriously, 200FPS at 3440x1440 is pure insanity. You won't even be able to run 95% of your games at Ultra detail at this resolution and maintain, let alone average 200FPS.
Quantum Dot technology makes an appearance inside of the ASUS ROG Swift PG35VQ.
If there was something that needed to be upgraded over the current 4K 144Hz G-Sync HDR monitors, its that their active fans are way too loud. ASUS does a great job here with the PG35VQ offering Smart Fan Control technology, which keeps the monitor cool enough to not hear it when it's idle after a big gaming session at 3440x1440 200FPS.
There's no use having a $2000 gaming monitor if it doesn't have RGB, right? ASUS Aura Sync is also included with the ROG Swift PG35VQ.
ASUS includes ESS 9118 digital-to-analogue converter (DAC) on its ROG Swift PG35VQ, offering a single-chip audio processor that handles 24-bit/192kHz lossless playback for your gaming sessions.
Detailed Look
ASUS is known for its stylish and aggressive gamer-style looks with its ROG family of products, with the new PG35VQ no different. It features a slick look for its $2000 price tag, from the front - through to the back, down to the joystick to access its OSD.
I just had to show off this Superman wallpaper; I've had a few of you ask, so here's a link to it.
It looks even better from the back, with its ROG eye RGB lighting.
A closer look at the ROG eye.
On the left you see the joystick and rear buttons on the ASUS ROG Swift PG35VQ, to the right another look at the ROG eye RGB lighting.
Connectivity + Specs
Connectivity & Specs
You have 1 x HDMI 2.0 port, 1 x DP 1.4 port, and some USB 3.0 connectivity too.
The full specifications for the ASUS ROG Swift PG35VQ:
Workstation + Gaming Use
Workstation Use
You wouldn't necessarily buy the ASUS ROG Swift PG35VQ for workstation use, unless you were a big fan of technology and simply wanted the best, and money wasn't an object. You're not going to splash down $2000+ on a new UltraWide 3440x1440 200Hz gaming beast for workstation use, but it is an incredible display if you choose to do so.
I spent tens of hours using it as a pure workstation display in and out of gaming on it with a bunch of esports and AAA titles like Control, and it was nothing but a joy to use. The super-smooth 200Hz
I'm a huge display, graphics card, general technology, and gaming nerd. So when I first laid my eyes on the ASUS ROG Swift PG35VQ many months ago now, I was mesmerized. But boy is it a different experience once it's deployed on your desk and ready to game.
I worked with ASUS on teaming the ROG Swift PG35VQ with their ROG Strix RTX 2080 SUPER graphics card, and in some situations that isn't going to be anywhere near as much GPU grunt as you need. I upgraded to the flagship RTX 2080 Ti and even then that isn't good enough for everything as there are higher-end cards from NVIDIA (hopefully soon with new Navi GPUs in 2020 from AMD) in the TITAN RTX.
NVIDIA's behemoth TITAN RTX costs $2500 and isn't for everyone, so I instead teamed 90% of my time with the ASUS ROG Swift PG35VQ and the ASUS ROG Strix RTX 2080 SUPER. Most of the gaming took place inside of many hours of Apex Legends, Overwatch, and the new RTX-infused Control from Remedy Entertainment.
3440x1440 at 200Hz is just incredible to sit in front of, with Windows 10 feeling smoother than ever at 200Hz while gaming -- if you can reach 200FPS or more, is just simply heaven.
I used the ASUS ROG Swift PG35VQ as my workstation display for just over two weeks, working 10-12 hours per day minimum on it over five days per week. So this gave me a ton of time between workstation, entertainment (YouTube, some light Netflix and HDR content for testing purposes only) and then mainly gaming (which is what you're going to be doing on this monitor the most.
Gaming Use
Apex Legends:
Playing games like Apex Legends at 3440x1440 on a large 35-inch screen at 200Hz is just something else, it truly is. It is liquid smooth on the RTX 2080 SUPER from ASUS, with some details adjusted into the Medium preset to get those FPS numbers above 100FPS average -- a sweet spot.
I swear I was playing better on the 200Hz display, with the 21:9 aspect ratio really pulling you into the game when you're sliding down mountains and going all parkour over the environment. I really got used to playing Apex Legends on the PG35VQ so much so that it is actually hard to go back to a 16:9 panel.
Overwatch:
Playing one of my favorite games at 200FPS+ is always fun, and even with the black bars on the sides (2560x1440 on a 3440x1440 display) it was still a blast. Whatever games don't work in 21:9 will still work, you'll just suffer with black bars - but I'd rather suffer with black bars on this display and have everything it has to offer, all at 200Hz, than not at all.
Control:
Seriously, Control is one of the best looking games on the market right now and THE perfect fit for the flagship ASUS ROG Strix PG35VQ. Control looks simply gorgeous at 3440x1440 on Ultra settings with all RTX options enabled, and doesn't run too bad on the RTX 2080 SUPER -- just remember to enable DLSS!
Final Thoughts
I've been using many different monitors for my workstation and gaming use, with my Acer Predator X27 (4K 144Hz G-SYNC HDR) and other 34-inch 3440x1440 monitors but only up to 100Hz so far, with some monitors in the pipeline to review at 3440x1440 @ 144Hz -- but 200Hz straight up? It's insane.
I'm an avid fan of Overwatch and Apex Legends, and while the former doesn't support 21:9 aspect ratio, the latter does. Respawn did a great job with the 21:9 support on Apex Legends, and running it at 3440x1440 at anywhere near 200FPS is going to be tricky -- but with some details turned down the experience is beyond smooth.
The bonus here is that just because the ASUS ROG Swift PG35VQ is an UltraWide monitor, you can still run other resolutions on it for games but you'll get black bars on the sides. Overwatch ran at 2560x1440 at well over 200FPS with some detail tweaks on the ASUS ROG Strix RTX 2080 SUPER graphics card.
Until now I was maxing out with 144-165Hz gaming monitors, but having the huge boost up to 200Hz on the ROG Swift PG35VQ is a huge win for Overwatch -- and well any competitive shooter like it at 200FPS. Games like the upcoming Call of Duty: Modern Warfare, and the just-launched Control from Remedy are games that will really showcase what ASUS has crammed into the PG35VQ.
ASUS has almost ripped a hole in both space and time and ripped the PG35VQ from the future, it is that good. Sure it is expensive, but someone has to be making the Tesla of PC hardware -- and that is ASUS here with the ROG Swift PG35VQ. Nothing but all-class, no-holds-barred, relentless awesomeness wrapped up into a 35-inch 21:9 UltraWide gaming monitor.
If you've got the budget, you simply won't regret this purchase. I really just needed to get this review done so I could spend what little time I have left with it, as it will leave a lasting impression. Nothing will come close to this for a while, as ASUS has a new standard for UltraWide gaming monitors with the PG35VQ.
| | |
| --- | --- |
| Performance | 100% |
| Quality | 100% |
| Features | 100% |
| Value | 95% |
| Overall | 99% |
The Bottom Line
ASUS has the ultimate gaming display with its ROG Swift PG35VQ. 35-inch 3440x1440 @ 200Hz with G-SYNC ULTIMATE, HDR10 support, RGBs, Quantum Dot technology... it has it ALL. An astonishing monitor... the ultimate gaming monitor.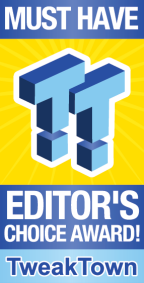 We openly invite the companies who provide us with review samples / who are mentioned or discussed to express their opinion. If any company representative wishes to respond, we will publish the response here. Please contact us if you wish to respond.