Mushkin Enhanced 650-watt PSU
Mushkin are known for their RAM but recently they started doing power supplies. Mike checks out their 650-watt model.
Published Wed, May 24 2006 11:00 PM CDT
|
Updated Tue, Nov 3 2020 7:04 PM CST
Introduction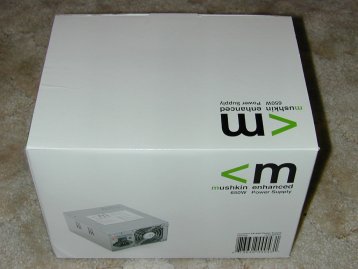 When it comes to the name
Mushkin
, most folks would generally think of memory. This Colorado based company has been around since 1994 and has developed quite a reputation with regards to making high-performance memory modules designed with the enthusiast in mind. So when we were asked to take a look at a power supply from these folks, we jumped at the chance.
While power supplies are not as overlooked as they once were, there are still a huge number of choices out there; many of which don't have the quality or stability we need to create a true powerhouse system. We will take a look at the features provided by this newcomer and see how it compares with others. After all, this is our hard-earned money we're talking about!
So relax for a bit as we dig a little deeper into the newest product to wear the Mushkin label, the "Enhanced" 650-watt power supply from Mushkin.
In The Box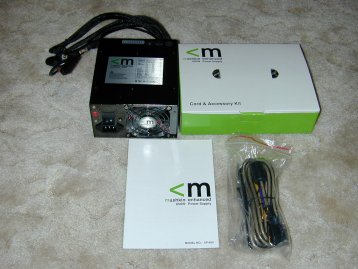 Once you get the box opened and the goods laid out, there isn't a lot out of the ordinary here. Besides the unit itself, you get a small manual, a primary power cord, and a box containing the cabling. For those not familiar with one of the more common types of power supply layout, this model is a modular design that allows you to attach only the connectors you need to run your system.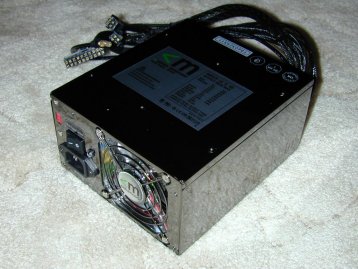 The unit itself is a good looking little devil in its own right. The finish is a very bright and highly polished metal with a resemblance to chrome. This will work very well for those who have a large side window where the power supply is seen from the outside. A closer look toward the lower edge of the photo above shows the clear reflection of carpet fibers in the metal finish.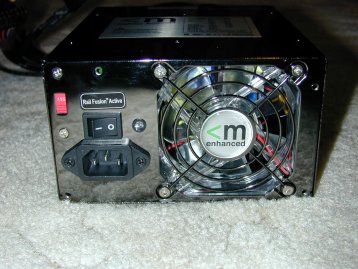 The exterior side of the unit is simplistic, but has everything we need. The power intake is not automated like many newer models, but this is pretty much a one time setting anyway. Just make sure to take a quick look to ensure the proper voltage level is set.
Also of note in this area is the rear fan. While it is of the 80mm variety and not particularly powerful, it is an LED model that does give off a bit of light toward the back of the enclosure. This can be a big plus for those who are into case modding and their creations may be looked at from nearly any angle. The added color can make things stand out a bit more.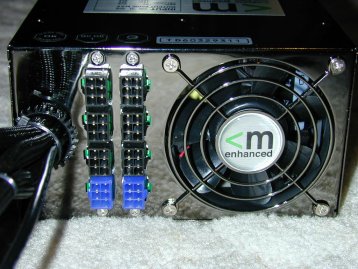 Taking a look at the business end of the unit shows the ports that allow you to hook up your modular cabling. The two blue ones are for PCI-E cables, the rest are interchangeable to whatever you need. It was also good to see that the folks at Mushkin took the extra effort to use a full wrap protection of the exit hole for the primary power cabling. This is an often used shortcut that can be a bad thing if the wiring harness begins to wear through due to a rough spot. The full wrap protection means that you won't have to worry about sharp edges cutting through the harness.
You'll also note the extra 80mm fan on this end of the power supply. While not a lighted model like the other, it is very quiet and helps keep those internal components nice and cool. While I do not recommend using the CFM ratings of these fans in your overall case cooling calculations, it is good to see that there was some thought into keeping things at a tolerable temperature inside the metal casing.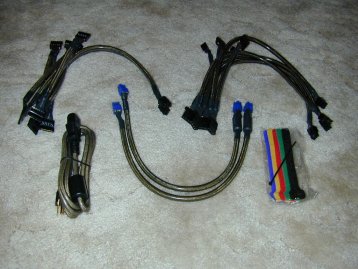 Above is the entire cabling system that is included with this power supply. Molex connectors were a bit lacking, but the SATA couplers were in season. For the numbers, you get 6 Molex connectors, 2 FDD connectors, 8 SATA power couplers, and 2 PCI-E connectors.
The multi-colored bundle you see above is a Velcro cable management system. While I'm not sure why all the colors were used, they are ideal for securing the cabling to the interior rails within your case.
Also of note is the black cylinder that is on the power cord. We've seen these often times on VGA cables, but rarely on a power cord for a PSU. The purpose of this device is to reduce outside interference to signals being sent down a wire. The goal behind this is simple; provide as clean a power signature as possible for the power supply to work with. This, in turn, will help produce a cleaner power signal throughout the electrical system of the computer.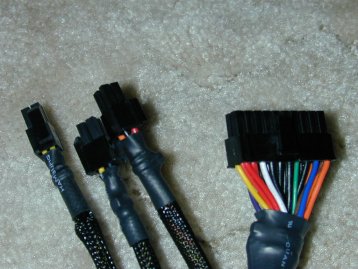 Moving on to the main power couplings, you have a few options to play with. Since this model is compatible with all the newest standards, you get a 20+4 pin main and a 4+4 pin auxiliary. This allows you to handle pretty much any motherboard in existence that is newer than AT standard. It also does away with converters between differing standards. While these converters generally work well, they can be a pain to install.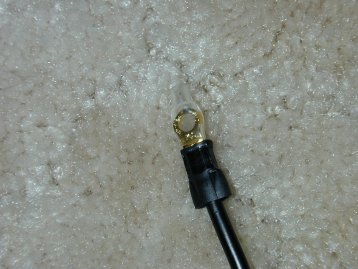 The last item of interest is the inclusion of a physical grounding cable. The manual states that it should be connected to one of the grounded motherboard mounting screws. While not necessary to make use of the power supply, it is just a means of being more careful with your gear.
Testing
I've been playing with power supplies for quite a while now and I guess in my old age, I like to sometimes make things interesting. My normal method of testing a PSU is to get the system up and running, get a burning session on a CD-RW running in the background, then cranking up something along the lines of Quake 4 and run a long-winded demo. Once everything is cranked up, I'll measure the voltage levels along the power rails to see how close they remain to specifications. The thought behind this method of testing is to see if the power supply can maintain acceptable power levels while under stress.
While I will continue to use this methodology, I also decided to compare these results with the power levels at system idle just to see how much the unit drops off while the system is under a load. This should give us a little more in depth picture of what the PSU in question is capable of. After all, with power supplies becoming a very important component in modern computers, it pays to know ahead of time what works and what doesn't.
But before we dig into the multimeter readings, lets take a quick look at the test system being used:
DFI LANParty UT nF4 Ultra-D motherboard (nVidia nForce4 Ultra chipset)
AMD Athlon FX-53 processor (Supplied by
Newegg.com
)
2x 512MB Mushkin "Redline" PC3200 memory (Supplied by
Mushkin
)
GeCube X1900XTX graphics card (Supplied by
GeCube
)
Four case fans + Thermaltake CPU cooler using 80mm x 38mm high performance fan
All right then... the system is running and the tasks are chugging along. The processor is at default speed and voltage is set to 1.5v. The memory is running at 2.9v and all other levels are set to default. The motherboard is an absolute power hog and the video card has sent many lesser power supplies to an early grave. Let's see what this thing can do!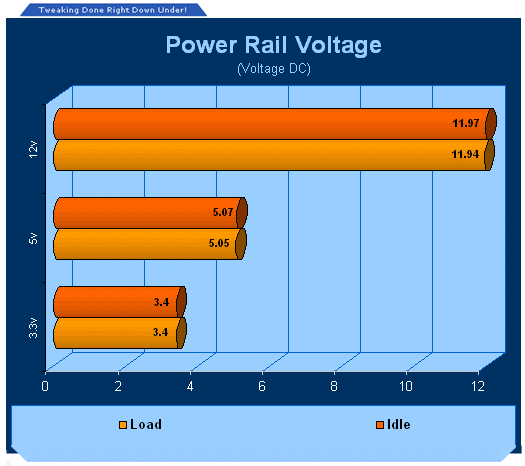 Overall we are seeing some very nice numbers here. While the 12v rail is slightly lower than its rated value, there are no areas of concern and the system stability was strong no matter what I did. Even Overclocking processor and graphics made no difference to the load results, so we have a very stable line of power to work with here.
Also of note is the overall stability of the power along all rails. I monitored both at idle and under load and all three rails showed fluctuations of either zero or .001v, so the power is strong and stable across the board. Why is the signal so stable?
Mushkin uses a multi-rail setup for the 12v rail. There are actually four 12v power rails within the unit. While multiple rails is somewhat common nowadays, they also use what they refer to as "
Rail Fusion
", which allows the power supply to automatically supplement another 12v rail that is getting close to its capacity. This ensures a steady flow of power along the rail that is generally the most abused in any modern system. For those who like the numbers, the 12v rail has a maximum output of 44A.
Final Thoughts
After the tests have been run, the Mushkin Enhanced 650-watt unit does a very nice job of handling the rigors of a modern computer system. While not the baddest kid on the block, the test system used has been known to kill a few power supplies in its past and is a fair reflection of what many folks are using today. The Mushkin unit did a very good job of keeping everything well powered and stable.
For those who are into looks as well as performance, this model is sure to please. The highly reflective surface of the entire unit will make for good eye candy inside those cases with the monster window in the side. There were no mars to be seen in the finish and it was very smooth over the entire surface area.
If you are the type of user that has a fan in every possible location, you will want to make sure to have a supply of Molex splitters on hand. While 6 Molex isn't terrible, eight or more would have been more beneficial for the enthusiast.
As far as price is concerned, the Mushkin unit is near the top of the heap. Of course, the power levels were absurdly stable and it is capable of natively handling dual PCI-E outputs, so you get what you pay for. You can expect to shell out in the neighborhood of $220US for this beast.
Bottom line... If you've been looking for a power supply that is high in both performance and looks, then look no further than the Mushkin Enhanced 650w. With ultra-stable power output along all rails and a classy look that appeals to just about everyone, it has what you are looking for. It isn't cheap, but the power supply isn't an area to skimp in anyway.
- Pros
Incredibly stable power along all rails
EIGHT
SATA connectors!
Supports all current standards
High visual appeal
Modular design
-Cons
Expensive
Only 6 Molex
Rating - 9 out of 10 and TweakTown's MUST HAVE Best Performance Award!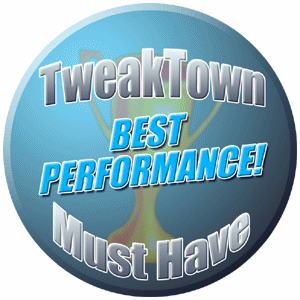 PRICING: You can find products similar to this one for sale below.

United States: Find other tech and computer products like this over at Amazon.com

United Kingdom: Find other tech and computer products like this over at Amazon.co.uk

Australia: Find other tech and computer products like this over at Amazon.com.au

Canada: Find other tech and computer products like this over at Amazon.ca

Deutschland: Finde andere Technik- und Computerprodukte wie dieses auf Amazon.de
We openly invite the companies who provide us with review samples / who are mentioned or discussed to express their opinion. If any company representative wishes to respond, we will publish the response here. Please contact us if you wish to respond.