ASUS ROG Swift PG27UQ: The Best Gaming Monitor Ever Made
Teamed with a new GeForce RTX 2080 Ti, the ASUS ROG Swift PG27UQ is a total masterpiece of a gaming display.

Published Mon, Dec 17 2018 10:00 AM CST
|
Updated Tue, Nov 3 2020 6:57 PM CST
Rating:

95%
Manufacturer: ASUS
Introduction, Availability & Price
Until now, the highest-end 4K gaming monitor that existed had a 60Hz refresh rate and most hardcore gamers wouldn't touch them. This is why the 1440p 144/165Hz monitors were so popular amongst high-end graphics card owners as they provided a great resolution (that was higher than 1080p) but drove the refresh rate up past 120Hz and into 144-165Hz.
NVIDIA then started teasing that they had 4K 144Hz HDR G-Sync monitors on the way and ASUS was one of the first to unveil its new ROG Swift PG27UQ, a 27-inch 4K 144Hz HDR G-Sync gaming monitor. We're not talking about any old TN panel, but ASUS has used a Quantum Dot IPS panel which rocks DCI-P3 color gamut, beautiful colors, dark blacks, and an image that pops at all times.
ASUS has been at the bleeding edge of gaming displays under their ROG Swift gaming brand, but the new PG27UQ takes things to a new level. We have a native 3840x2160 resolution pumping 4K out at up to 144Hz which is a world's first. Until now, that was a pipe dream... here it is, now a reality. You can't drive 4K 144FPS in all games even with a new GeForce RTX 2080 Ti, but there are some games that you can and holy hell are they glorious.
Availability & Price
The ASUS ROG Swift PG27UQ debuted at $1999 and can now be found on Amazon for under $1800, where at the time of writing it had dropped to $1796, which is not bad considering the kind of beast you get here. Gaming at 4K 144Hz with HDR and G-Sync isn't cheap, as you'll want to match it with the best graphics card you can buy, and that would be NVIDIA's new GeForce RTX 2080 Ti.
You can buy the ASUS ROG Swift PG27UQ gaming monitor right now.
Technical Specifications & HDR Support
Technical Specifications
The ASUS ROG Swift PG27UQ is the highest-end gaming monitor on the market, packed with technical prowess that until it arrived on the market, was not available in any form. 4K 120Hz has been a pipe dream of gamers and enthusiasts for so many years, but now it's finally here.
For $2000 you're going to want all of the very best monitor technology available, with the 27-inch panel offering its native 3840x2160 resolution and that super insane 144Hz refresh rate. It's really a 120Hz panel with overclocking allowing it to be pushed up to 144Hz, with NVIDIA's G-Sync technology splashed on top, sitting alongside HDR (DisplayHDR 1000 to be exact).
ASUS uses 384-zone direct LED backlighting on the ROG Swift PG27UQ with each of the LEDs dynamically controlled across the 384 zones. This means you'll get beautifully bright scenes when the time is right, but more natural-looking dark scenes that you wouldn't see on another monitor.
4K 144Hz + HDR Technology
This isn't just useful for gaming, but for 4K HDR content it'll blow your mind. I watched a bunch of HDR movies on the ASUS ROG Swift PG27UQ and they were glorious. Batman v Superman: Dawn of Justice was particularly amazing, with the HDR version looking out of this world on the ROG Swift PG27UQ.
Why is this useful? Well, ASUS has provided an HDMI port on the monitor which lets you plug in a 4K HDR capable console like the Xbox One S or Xbox One X, so you can get 4K HDR Blu-ray movies and TV series and watch them back like you've never seen before.
ASUS wouldn't be ASUS if they didn't use one of the best panels available, with an IPS panel packing quantum dot technology used on the ROG Swift PG27UQ. We have amazing color accuracy and cinema standard DCI-P3 color gamut that provides an even larger spectrum of color than sRGB. The results have to be seen in order to be believed, it's gorgeous.
Connectivity & Ergonomic Design
Connectivity & Inputs
ASUS isn't light when it comes to connectivity on the ROG Swift PG27UQ and you can't just plug in any old display connection into this monitor and expect 3840 x 2160 at 144Hz with HDR. ASUS includes a few different connectors, as well as hidden I/O ports on the ROG Swift PG27UQ.
On the back ASUS has 1 x DisplayPort 1.4 connector, 1 x HDMI 2.0 connector, dual USB 3.0 ports, and a 3.5mm headphone jack. They are hidden behind the monitor, with a smart cable management system keeping the back of your ROG Swift PG27UQ nice and clean.
You can use the additional USB ports to charge your smartphone, or plug in your gaming mouse and keyboard for easier access and to free up USB 3.0 ports on your actual PC.
Ergonomic Design
It wouldn't be a feature laden gaming monitor without some ergonomic design wins, would it? ASUS uses a great stand that has been ergonomically designed to offer gamers a bunch of different use cases, with height adjustment, pivot, swivel, and tilt on offer.
It's little details like this that make ROG... well... ROG. Very cool.
RGB On Monitors - ASUS Aura Sync Lighting
Come on now. Did you expect ASUS to release their most premium gaming monitor ever made without RGB? I didn't think so.
ASUS Aura Sync RGB lighting technology is used on the ROG Swift PG27UQ, with a plethora of options to play with and even something truly exclusive that I haven't seen on another monitor yet. This isn't something I'd personally use myself, but I did come to appreciate the ROG spotlight from the back of the display. It felt like the Batsignal being blasted from the back of my monitor during gaming sessions.
It was kind of like 'I'm gaming now, mofos' - so thanks for that, ASUS.
Not only that, but ASUS includes some underside LEDs that blast out the ROG eye logo. In the monitor's OSD you have to tweak the 'LIGHT IN MOTION' section, while a separate 'Aura RGB' tab will let you have control of the ROG logo on the back of the stand. For those with Aura Sync, you can tweak this under the 'Aura RGB' option in the OSD for the ROG Swift PG27UQ.
The awesome 'ROG Light Signal' is truly awesome, and like I said rocks out like the Batsignal during mass gaming sessions. There's also a cool projection that comes out of the base of the ROG Swift PG27UQ, too.
Test System Specs
Our New GPU Test Rig
Welcome to the latest revision of our GPU test bed, with our system being upgraded from the Intel Core i7-7700K to the Core i7-8700K. The CPU is cooled by the Corsair H115i PRO cooler, with the 8700K overclocked to 5GHz. We've stayed with GIGABYTE for our motherboard with their awesome Z370 AORUS Gaming 7.
We approached our friends at HyperX for a kit of their kick ass HyperX Predator DDR4-2933MHz RAM (HX429C15PB3AK4/32), with 2 x 8GB sticks for a total of 16GB DDR4-2933. The RAM stands out through every minute of our testing as it has beautiful RGB lights giving the system a slick look while benchmarking our lives away, while the Z370 AORUS Gaming 7 motherboard joins in with its own array of RGB lighting.
Detailed Tech Specs
CPU: Intel Core i7-8700K @ 5GHz
Cooler: Corsair Hydro Series H115i PRO
MB: Z370 AORUS Gaming 7
RAM: 16GB (2x8GB) HyperX Predator DDR4-2933
SSD: 1TB OCZ RD400 NVMe M.2
SSD: 512GB OCZ RD400 NVMe M.2
PSU: InWin 1065W PSU
Chassis: In Win X-Frame
OS: Windows 10 Pro x64
Additional Images
Gaming @ 4K 144Hz
I played some of the hottest new games on the ASUS ROG Swift PG27UQ with Overwatch my primary game at 4K and runs liquid smooth at 144FPS on this display, while Call of Duty: Black Ops 4 and Battlefield V rounded out my gaming use on the monitor. All games looked beyond amazing, better than any other display that I've used for gaming easily.
It's much more apparent at 4K as the monitor stretches its legs with the millions of pixels being rendered every second, with non-native resolutions not something you should be buying this monitor for. You'd reduce graphics details in games to get higher frame rates, which is something I had to do in COD: Black Ops 4 and Battlefield V even on my GeForce RTX 2080 Ti.
Running games like that on Ultra settings is near impossible at 4K and hitting 144FPS on a single graphics card, and won't be something we can do for a while yet. With this monitor you want native 4K at 100FPS minimum, which is where I sat performance wise with the GeForce RTX 2080 Ti on a mix of medium and high settings in Black Ops 4.
DICE pumps in considerable eye candy into its Frostbite-powered Battlefield V, most of which I had to run at a mix of Medium and High to maintain 100FPS average. It felt surprisingly smooth as well, something that should be credited to the power of the GeForce RTX 2080 Ti and the G-Sync technology, both of which NVIDIA nails for 4K 144Hz HDR gaming.
Workstation + Media Impressions
I sit in front of LCD displays for a living, pumping anywhere between 50-80 hours a week into work... sometimes more. This means image quality, color reproduction and all that jazz are very important to me as a heavy workstation user.
In my time with the ASUS ROG Swift PG27UQ it is easy to say that I fell head over hells in love. I'm a massive monitor enthusiast where my taste for high-end enthusiast monitors began with my purchase of the Sony Trinitron G520 back in the late 90s, a huge 21-inch CRT with a resolution of up to 1600x1200 at up to 100Hz which at the time, was beyond bleeding edge. It was in a time when Sony was the king of monitors, and boy has that changed in 20 years.
ASUS once again kills it with image quality on the ROG Swift PG27UQ gaming monitor, with deep blacks, sharpness that is great on the eyes after hours of use, and colors that feel infinite. I sat in front of the monitor for countless hours and didn't have a single problem with it, I came to appreciate the high-end quality of the PG27UQ, making it hard to use anything else.
Final Thoughts
ASUS has created quite the powerhouse with its ROG Swift PG27UQ gaming monitor, offering up native 4K at a huge 144Hz with gloriously beautiful HDR and super-smooth G-Sync technology. It's the perfect storm of a gaming monitor with its perfect partner in crime being a new NVIDIA GeForce RTX 2080 Ti graphics card.
You will need to have the GeForce RTX 2080 Ti if you want to get close to 4K at 144FPS in today's games, with games like Overwatch - that aren't overly detailed or require crazy high-end $1200 graphics cards, just to run 3840x2160 at 144FPS. It's not an easy task, so keep that in mind when buying the monitor. Newer, higher-detailed games like Battlefield V or the upcoming Metro Exodus will NOT run at 4K on high/ultra details at 144FPS, there's just no way.
This monitor with its native 4K resolution and 144Hz refresh rate is almost like a monitor from the future: there are no graphics cards out capable of driving 4K 144FPS on a single-GPU solution right now. Sure, you can run GeForce RTX 2080 Ti graphics cards in NVLink, but SLI-capable games are few and far between so you can't make any guarantees buying two high-end graphics cards for $2400 and then another $1800 for the ASUS ROG Swiftg PG27UQ without guaranteeing 4K 144FPS.
But, if you play specific games like Rocket League, Overwatch, or even PUBG - you'll have no issues hitting 144FPS at 4K. In games like Battlefield, I was getting closer to 90-100FPS minimum with some tweaks to in-game visual settings, dropping them to a mix of medium and high. I don't run any form of anti-aliasing (AA) at 4K, which always helps with performance.
HDR content looks out-of-this-world on the ASUS ROG Swift PG27UQ, with Battlefield V running at 4K with HDR on this monitor being some of the best visuals I've ever seen on the PC. Looking at movies like Batman v Superman: Dawn of Justice running at native 4K with HDR looked absolutely incredible. Towards the second half of the movie when Superman goes to fight Batman and he has all the traps setup, the 50-cal hits that Superman is taking are absolutely insanely bright.
So bright that it makes you squint, as ASUS isn't messing around on the ROG Swift PG27UQ. The explosions after that scene are almost turn-away bright, as is the mega battle with Doomsday in the final moments of the film. Superman flies towards Doomsday blasting him with his heat vision, and Doomsday fights back with a bigger blast of heat vision... all of this is beyond amazing to see in person.
All-in-all, ASUS has built one of the best gaming monitors ever made. The ROG Swift PG27UQ is a work of art that compliments the blazing fast GeForce RTX 2080 Ti perfectly.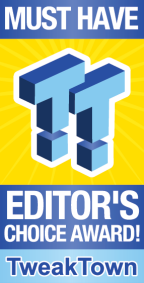 | | |
| --- | --- |
| Performance | 100% |
| Quality | 100% |
| Features | 100% |
| Value | 80% |
The Bottom Line: ASUS knocks it out of the park with the ROG Swift PG27UQ, offering up 4K at 144FPS with HDR and G-Sync if you've got the right hardware. Mix it with NVIDIA's awesome GeForce RTX 2080 Ti and you're gaming from the future. 4K 144FPS gaming is like nothing else.
PRICING: You can find products similar to this one for sale below.

United States: Find other tech and computer products like this over at Amazon.com

United Kingdom: Find other tech and computer products like this over at Amazon.co.uk

Australia: Find other tech and computer products like this over at Amazon.com.au

Canada: Find other tech and computer products like this over at Amazon.ca

Deutschland: Finde andere Technik- und Computerprodukte wie dieses auf Amazon.de
We openly invite the companies who provide us with review samples / who are mentioned or discussed to express their opinion. If any company representative wishes to respond, we will publish the response here. Please contact us if you wish to respond.
Related Tags