GIGABYTE Z370 Aorus Ultra Gaming WIFI-OP Motherboard Review
GIGABYTE's Z370 Aorus Ultra Gaming WIFI-OP, a more affordable, a basic refresh motherboard that comes packaged with Optane storage.
Published Mon, Aug 20 2018 10:00 AM CDT
|
Updated Tue, Nov 3 2020 6:57 PM CST
Introduction, Specifications, and Pricing
Today we take a look at GIGABYTE's Z370 Aorus Ultra Gaming WIFI-OP, a more affordable, a basic refresh motherboard that comes packaged with Optane storage. Intel has been trying hard to get people to utilize Optane as a large cache for a slower drive when it comes to bridging the gap between modern NVMe drives and traditional hard drives.
So, when you see a product with the 8th Gen + on the logo, you can bet Optane is involved, and in this case, a 32GB unit is already pre-installed in the top M.2 slot. The new motherboard has been slightly revamped to better support Intel's 8th Generation product line, so let's see what it has to offer.
Specifications
The Z370 Aorus Ultra Gaming WIFI-OP offers two M.2 slots (although one is occupied), WIFI, USB 3.1, USB 3.0, SATA6Gb/s, and it supports SLI.
Pricing
The Z370 Aorus Ultra Gaming WIFI-OP isn't for sale just yet but will cost around $200 with the Optane module.
Packaging and Z370 Aorus Ultra Gaming WIFI-OP Overview
Packaging and Overview
The box for the Z370 Aorus Ultra Gaming WIFI-OP has a basic box with a lot about its included Optane module.
The accessory package includes four SATA6Gb/s cables, WIFI Antenna, IO shield, G-Connector, case badge, manual, and driver DVD.
The Z370 Aorus Ultra Gaming WIFI-OP has six fan headers; all of them are PWM/DC mode headers. The one header circled in blue is a pump header that runs full speed by default, while the rest of the headers run off a standard cooling curve you can change in the UEFI or through Windows.
The motherboard has an interesting black and white color theme with hints of red. GIGABYTE also heavily branded the M.2 heat sink with Optane. The board has crazy RGB aesthetics and has a nice side overlay near the 24-pin connector. The back of the motherboard is pretty bare.
The rear IO panel features PS/2 keyboard and mouse, four USB 3.0 ports (yellow feature DAC-UP 2), USB 3.1 type-A, USB 3.1 type-C, HDMI, Gbit LAN, and 7.1 audio outputs.
The PCI-E layout is simple; the first two large reinforced x16 slots operate at x16/x0 or x8/x8. The bottom x16 slot is x4 PCI-E 3.0 electrical and there are two x1 PCI-E slots routed to the CPU. The last slot shares bandwidth the PCI-E x1 slots. The top M.2 slot is occupied with an Optane module.
The second M.2 slot supports x4 PCI-E 3.0 and SATA based M.2 drives. Four of the six SATA6Gb/s ports are right-angled.
The remaining two SATA6Gb/s ports are angled straight up and are located to the left of the boot LEDs. We get a USB 3.0 type-A internal header and a type-C internal header. There is also a Thunderbolt 3 GPIO header.
At the top right and bottom left corners of the motherboard, we find two RGBW headers and two digital RGB (addressable) with a jumper to change the digital header's voltage between 5v and 12v.
Near the TPM header, we find two USB 2.0 internal headers. The heat sinks for the VRMs are screwed into the motherboard, and pressure is excellent.
GIGABYTE Z370 Aorus Ultra Gaming WIFI-OP Circuit Analysis
Circuit Analysis
The motherboard shows us everything once we remove the heat sinks, including the 32GB Optane module.
The VRM is in an 8+3 phase configuration, and it's pretty much identical to the VRM on the Z370 Aorus Gaming 5 rather than that on motherboards lower down the food chain. The change is to add more chokes and that way one major heat source is reduced. The VRM on this motherboard uses Intersil's ISL95866 4+3 phase PWM controller.
It offers four phases for the CPU VCore, and on that rail, it has two integrated driver outputs and GIGABYTE adds two more drivers (ISL6625A) for a total of four driver outputs. These four driver outputs go to two sets of power stage components, resulting in eight phases. The On Semiconductor NTMFS4C06N is the low-side MOSFET, and the NTMFS4C10N is the high-side MOSFET for each of the power stages.
The VCCSA and VCCIO get their power from their one single phase VRMs. Each uses a Richtek RT8120D (single phase PWM with integrated driver) and two ON Semiconductor MOSFETs. The memory VRM also uses an RT8120, but a single phase made up of three On Semi 4C06N MOSFETs.
GIGABYTE Z370 Aorus Ultra Gaming WIFI-OP Circuit Analysis
Z370 Aorus Ultra Gaming WIFI-OPCircuit Analysis Continued
The audio section of the PCB is physically isolated from the rest of the PCH. The sound system uses an ALC1220 with some Nichicon Gold Series and WIMA audio capacitors.
Here we find out i219v PHY that creates the 1Gbit Intel NIC. We also get an Intel Wireless AC 8265NGW wireless controller.
The ASMedia ASM3142 is used as the USB 3.1 controller, and the TI HD3220 chip acts as a type-C switch chip. We find another HDS3220 for the internal type-C header.
The rear IO has two DAC-UP 2 ports, and those get power from a circuit controlled by the Richtek RT8288A. The main SuperIO is the IT8686E, and it monitors, provides fan control, and the rear PS/2 port.
The IT8295FN is a microcontroller programmed to provide RGB LED support. The motherboard does come with dual BIOS ROMs for redundancy.
An NXP level shifter provides the rear IO panel with an HDMI port. ASMedia ASM1480 provides the motherboard with the ability to switch around PCI-E lanes.
BIOS and Software
BIOS
The UEFI has two operation modes; a basic mode with a GUI and a more advanced UEFI-style mode, which is where you should do all of your overclocking. The motherboard also has a nice GUI for fan control as well as a menu for full RGB LED control, albeit it's not that extensive. All the settings you need to get up and running are present.
Software
GIGABYTE includes APP Center, 3D OSC, @BIOS, BIOS Setup, USB Blocker, Cloud Station, EasyTune, Fast Boot, PlatformPowerManagment, RGB Fusion, SIV, Smart Backup, Smart TimeLock, Smart Keyboard, and VTuner among some other programs.
Test System Setup
Steven's Motherboard Test System Specifications
The Z370 Aorus Ultra Gaming WIFI-OP is lit like a Christmas tree, so if you love RGB (as many do), then you will love this motherboard. If you don't like RGB, you can just disable them.
CPU, Memory, and System Benchmarks
CINEBENCH 11.5
wPrime
AIDA64 FLOPS and IOPS
AIDA64 Memory
ScienceMark
HandBrake
3DMark: Fire Strike
3DMark: Cloud Gate
ResidentEvil 6
The Z370 Aorus Ultra Gaming WIFI-OP is not using multi-core enhancement by default, although you can enable it in the UEFI. I also didn't find any performance issues. The Z370 Aorus Ultra Gaming WIFI-OP offers solid performance in CPU, memory, and GPU tasks.
System IO Benchmarks
CrystalDiskMark SATA6G:
CrystalDiskMark M.2:
ixChariot Network Throughput:
The Z370 Aorus Ultra Gaming WIFI-OP's M.2 and SATA performance are excellent, and its WIFI is of great quality.
Thermal Imaging and Power Consumption
System power is measured at the wall with an AC power meter.
Note on Thermal Images: In the temperature section, we use our Seek thermal imaging camera to capture the surface temperatures of major components on the board. I look at the VRM and then all other things that light up the screen. If there is something to worry about, then I will state it. Otherwise, I will just show the hotter running parts of the board for fun. Unless some component is over 80-90C, then there isn't anything to worry about.
All systems will act differently, so I will look for commonalities, such as how far from the VRM the heat spreads through the PCB and the difference in temperature between the front side and backside of the PCB. Keep in mind, the majority of the heat from the VRM goes into the PCB as it is a giant soldered on copper heat sink. A larger difference in temperature between the back and front of the PCB points towards a more effective heat sink.
Thermal Testing at Stock Speeds:
The image on the left is always at idle, and the image on the right is at load. During ALL TESTS, fans to the right of the motherboard from the (Corsair H110i) radiator are left on automatic mode (ramps with internal block temperature). Additionally, a 120mm fan is situated right above the VRM, and it blows down at a medium rate (very quiet). Thermal Images are taken at loop 15 of Intel Burn Test
Full frontal.
Up-close of the front of the VRM.
Up-close of the back of the VRM.
The Z370 Aorus Ultra Gaming WIFI-OP's thermal performance is great, and while it is much better than the previous GIGABYTE motherboards at this price point, it still could use some active cooling in that direction if you are using a water cooling unit. It has the same VRM as the Z370 Aorus Gaming 5. Anything under 60C is great, 60-80C is acceptable, and anything above 80C is a bit worrisome (if at stock).
What's Hot, What's Not & Final Thoughts
What's Hot
Strong Controller Choices: The motherboard comes with a 32GB Optane module installed, and that costs about $65 dollars. While Optane can be used as a boot drive, it's typically used as a cache for hard drives. While 32GB might be a bit small, but the good news is that Intel has just unlocked another use for Optane other than using it as either a boot drive or a cache for your main boot HDD or SSD. Intel now allows for Optane to be used to accelerate any drive, so if you have a decent sized normal NAND SSD and a multi-TB HDD, you can now accelerate that HDD to do things like load your game files faster. If we take the cost of Optane out of the motherboard, then the motherboard is a decent value.
Improved VRM: Compared to the first version of the Z370 Aorus Ultra Gaming WIFI, the new 2.0-OP version has increased VRM components to help reduce heat in that area.
Fan Control: We find six hybrid fan headers on the motherboard, and they can all be easily controlled through the UEFI or System Information Viewer in Windows.
RGB LED Support: We get built in RGB LEDs on the motherboard with their own dedicated zones. We also find two RGBW headers and two digital (addressable) RGB LED headers with both 5v and 12v support.
Dual BIOS: We do find two BIOS ROMs on the motherboard for extra protection.
What's Not
If you need Optane: The price of this motherboard is quite prohibitive unless you really need Optane memory support.
Final Thoughts
The GIGABYTE Z370 Aorus Ultra Gaming WIFI-OPis all about fixing a few things from GIGABYTE's first Z370 motherboards, such as upgrading the VRM to the levels of GIGABYTE's Z370 Aorus Gaming 5. It's also a highly specialized motherboard with a 32GB Optane module with its own heat sink, but the good news is that if you want the motherboard without Optane, GIGABYTE does have a model without it.
Optane does accelerate use cases, and if you are going to build a system with just an HDD, Optane is a good idea. If you are building a system with an SSD as your main drive along with an HDD for games and stuff, then Optane could also be useful. The motherboard is a decent model if you are going to make full use of Intel's Optane memory.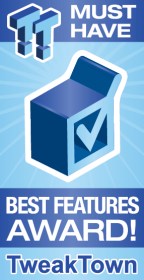 | | |
| --- | --- |
| Performance | 90% |
| Quality | 90% |
| Features | 95% |
| Value | 85% |
The Bottom Line: The Z370 Aorus Ultra Gaming WIFI-OP is designed to fulfill the needs of anyone in the market for a Z370 motherboard and Optane memory to accelerate a main or secondary HDD.
PRICING: You can find products similar to this one for sale below.

United States: Find other tech and computer products like this over at Amazon.com

United Kingdom: Find other tech and computer products like this over at Amazon.co.uk

Australia: Find other tech and computer products like this over at Amazon.com.au

Canada: Find other tech and computer products like this over at Amazon.ca

Deutschland: Finde andere Technik- und Computerprodukte wie dieses auf Amazon.de