MSI X470 Gaming M7 AC (AMD X470) Motherboard Review
The MSI X470 Gaming M7 AC is priced at around $230, which we think is fair for the amount of features you get, do you know why?
Published Fri, Jul 20 2018 10:00 AM CDT
|
Updated Tue, Nov 3 2020 6:57 PM CST
Rating:

91%
Manufacturer: MSI
Introduction, Specifications, and Pricing
We have looked at X470 motherboards from all vendors, except for MSI and today we take a look at one of MSI's high-end motherboards, the X470 Gaming M7 AC, which is well equipped to fight it out in the high-end X470 arena. The motherboard is loaded with MSI's latest features, and as such is well positioned to take full advantage of the new 2000-series AMD processors. Let's take a look at this motherboard.
Specifications
The X470 Gaming M7 AC features dual M.2 slots, WIFI, Killer LAN, USB 3.1, and SATA6Gb/s.
Pricing
The X470 Gaming M7 AC costs $229.99
Packaging and X470 Gaming M7 AC Overview
Packaging and Overview
The box and motherboard pretty and protect the motherboard and accessories well.
The accessory package includes four SATA6Gb/s, SLI HB Bridge, WIFI antenna, RGB y-splitter extension cable, 4-to-3 pin digital RGB converter cable, M.2 screws, JCORSAIR extension cable, case badge, SATA stickers, driver DVD, and manuals.
MSI put in six fan headers, all of them are capable of either PWM or DC operation mode. The CPU fan header circled in green will auto detect what type of fan and will change its mode accordingly. The header circled in red is by default in PWM mode, while the four headers circled in blue are in DC mode by default. The motherboard has sleek aesthetics and offers something different than what everything else on the market has to offer. Its M.2 heat sink is quite unique. The back of the motherboard has some warnings about standoffs, which would be there if you used a case designed for a server.
The rear IO panel features clear CMOS button, BIOS flash button, WIFI antenna outputs, PS/2 keyboard/mouse, two USB 2.0 ports, four USB 3.0 ports, USB 3.1 type-A, USB 3.1 type-C, 1Gbit LAN, and 7.1 gold-plated audio outputs with S/PDIF out.
The PCI-E layout is simple. The top two x16 slots operate at x16/x0 or x8/x8. The bottom PCI-E slot is rated at x4 PCI-E 2.0 from the chipset and shares all of its bandwidth with the bottom M.2 slot, so it's also limited to x4 PCI-E 2.0. The top M.2 slot is rated x4 PCI-E 3.0. Both slots support SATA based drives, and both are cooled down by the integrated M.2 heat sink that opens up and uses hinges.
The six SATA6Gb/s ports are connected to the chipset, and we find one right angled USB 3.0 internal header. Another USB 3.0 internal header and a USB 3.1 type-C internal header can be found at the bottom of the motherboard along with two USB 2.0 internal headers.
At the bottom right corner of the motherboard, we find the POST code display, the auto-OC knob, an addressable RGB LED header, as well as power and reset buttons. We find two 8-pin CPU power plugs at the top of the motherboard.
The JCORSAIR header is an addressable RGB LED header designed for use specifically with Corsair products. The motherboard also offers a normal RGB LED header.
If the POST code display is too difficult to understand (I am being facetious), then you can utilize the EZ Debug LEDs located right above the 24-pin motherboard power connector. The heat sinks are all screwed into the motherboard.
MSI X470 Gaming M7 AC Circuit Analysis
Circuit Analysis
The X470 Gaming M7 AC shows us the goods with the heat sinks removed!
We see the VRM here is in a 12+2 phase mode, with the CPU Core domain in a 1H1L (one high-side one low-side MOSFET) configuration and the SoC in a 1H2L MOSFET configuration. The PWM controller, the IR35201 is used in 6+2 phase mode with phase doublers found on the rear of the motherboard. The low-side MOSFETs are the ON Semiconductor NTMFS4C024N, and the high-side are the NTMFS4C029N.
The IR3590 phase doublers with dual integrated drivers can be found on the rear of the motherboard; there are six of them to double 6 phases to 12 with proper driver outputs. The memory VRM uses a Richtek RT8125E PWM controller, which is single phase PWM with integrated driver and two low-side and two high-side MOSFETs, which are the same as on the CPU VRMs.
MSI X470 Gaming M7 AC Circuit Analysis Continued
X470 Gaming M7 AC Circuit Analysis Continued
The audio section uses the Realtek ALC1220 and uses an amplifier, the Texas Instruments OPA1652 to add amplification to the front panel output as the rear output uses the integrated amplifier in the ALC1220. We find a bunch of Gold series audio capacitors as well as physical PCB division used to improve audio quality.
The Killer e2500 us used for the 1Gbit NIC, and Wireless AC is provided by the Intel 8265NGW card.
An ASMedia ASM1143 is used for internal USB 3.1. The rear IO utilizes two ASMedia ASM1562 re-drivers for the integrated USB 3.1, and an ASM1543 for the type-C switch and CC logic chip.
We find an ASMedia ASM1543 used for the internal type-C header. A nuvoton NCT5605Y is used along with other Nuvoton chips to expand fan control. The chip labeled "104GFA" is a microcontroller used to produce the addressable RGB LED features found on the motherboard.
We find two clock generators on the motherboard, the ICS 9DB433AGLF, which seems to reinforce the base clock at 100MHz, and the 9FGL1216AGLF, which seems to increase reference clock overclocking capabilities.
The motherboard uses a single 128Mbit BIOS ROM, but it also offers USB BIOS recovery, which seems to be made possible through the chip labeled "504N". The main SuperIO on the motherboard is the NuvoTon NCT6795D, and it provides PS/2, system monitoring, and fan control.
We find multiple ASMedia ASM1480 PCI-E quick switches that move around PCI-E bandwidth.
BIOS and Software
BIOS
The UEFI for the X470 Gaming M7 AC is similar to that of MSI's other motherboards. For starters, you get both a beginner mode and an advanced mode. We used the advanced mode, and it was quite easy to use. All the overclocking settings are present. Fan control is also present in the form of a GUI. The board explorer is also a nice feature.
Software
ASUS offers a lot of software including CommandCenter, APPManager, MSI GAMING APP, Super Charger, Nahimic 3, Live Update 6, Smart Tool, X-Boost, and RAM Disk.
Test System Setup
Steven's Motherboard Test System Specifications
Overclocking
Overclocking Results
CPU Overclocking
I enabled A-XMP, set a frequency of 4.2GHz and set VCore to 1.35v with some LLC. We also set DRAM voltage to 1.35v manually. Overall, overclocking was super simple. If you are looking for an easier overclocking method, this motherboard has a knob on the motherboard you can use to change between many pre-installed OC profiles.
CPU, Memory, and System Benchmarks
CINEBENCH R15
wPrime
AIDA64 FPU
AIDA64 Memory
ScienceMark
HandBrake
3DMark: Fire Strike
3DMark: Cloud Gate
ResidentEvil 6
The X470 Gaming M7 AC's performance is top notch, and we don't see any issues with its performance. We will soon have more motherboards in our charts, but for now, it's just these two. Overall, the performance was solid.
System IO Benchmarks
CrystalDiskMark SATA6G:
CrystalDiskMark M.2:
ixChariot Network Throughput:
The X470 Gaming M7 AC's storage and networking performance were solid, and we didn't see any issues. Wireless AC was also decent.
Audio RMAA 5.5:
I disable all audio features, set the correct bitrates, and then test the audio with a loopback test.
Sound Judgment by Ear: Excellent. MSI has done a great job with the audio design. There are five ratings for audio: 1. Problems, 2. Okay, 3. Acceptable, 4. Very good, 5. Excellent
Thermal Imaging and Power Consumption
System power is measured at the wall with an AC power meter.
Note on Thermal Images: In the temperature section, we use our Seek Thermal imaging camera to capture the surface temperatures of major components on the board. I look at the VRM and then all other things that light up the screen. If there is something to worry about, then I will state it. Otherwise, I will just show the hotter running parts of the board for fun. Unless some component is over 80-90C, then there isn't anything to worry about.
All systems will act differently, so I will look for commonalities, such as how far from the VRM the heat spreads through the PCB and the difference in temperature between the front side and backside of the PCB. Keep in mind, the majority of the heat from the VRM goes into the PCB as it is a giant soldered on copper heat sink. A larger difference in temperature between the back and front of the PCB points towards a more effective heat sink.
Thermal Testing at Stock Speeds:
The image on the left is always at idle, and the image on the right is at load. During ALL TESTS, fans above the VRM that cool the CPU cooler's (Corsair H110i) radiator are turned on to high (12v).
Full frontal.
Up-close of the front of the VRM.
Up-close of the back of the VRM.
The X470 Gaming M7 AC has a solid VRM capable of handling an overclocked Ryzen 7 2700X. Its phase count is what keeps it viable, so we recommend keeping some airflow directed towards the CPU socket if using an AIO cooler. Overall, this is an excellent VRM. Anything under 60C is great, 60-80C is acceptable, and anything above 80C is a bit worrisome (if at stock).
What's Hot, What's Not & Final Thoughts
What's Hot
Unique M.2 Cooling System: We find two M.2 slots on the motherboard, the top one running at x4 PCI-E 3.0 from the CPU and the bottom running at x4 PCI-E 2.0 from the X470 chipset. All the motherboard vendors now have their unique ways of cooling down the hot running controllers we find on M.2 drives, but MSI's is perhaps one of the most unique. MSI utilizes a hinge mechanism that will basically lift both heat sinks and part of the chipset heat sink allowing you to install two M.2 drives and cool both of them. The good news is that the heat will also extend into the chipset heat sink, so it has more mass and more cooling capacity.
One button BIOS recovery: Now, it's not the first time we have seen BIOS recovery through a mechanism that doesn't require the CPU to be installed, but it's one time we are thrilled to see it. So, it turns out that down the road support for CPUs might/should require BIOS firmware that might not support previous CPUs. With this motherboard it doesn't matter what CPU you currently have; the motherboard can flash the BIOS without a CPU in it, all you need is power and a flash drive with the right BIOS.
OC Features: We find a handy clear CMOS button on the rear IO panel, but we also find a lot of goodies on the PCB. Internally you will find both reset and power buttons, as well as a POST code display and a GAME BOOST knob with preset OC levels.
Lots of RGB Support: On the rear of the PCB and inside some of the IO shields we find addressable RGB LEDs that allow for differing colors within the same strip. However, we also find three types of RGB LED headers. For starters we find two standard 5050 RGB LED headers, then we find an addressable RGB LED header, and finally, we find a JCORSAIR addressable RGB LED header which should be compatible with Corsair's RGB products and other addressable products.
What's Not
No video output: If you were thinking of utilizing the integrated graphics found in AMD's Ryzen APUs with Vega graphics, think again. The motherboard has no video outputs, so you will always require a dedicated graphics card.
Final Thoughts
The MSI X470 Gaming M7 AC is priced at around $230, which we think is fair for the amount of features you get. You get solid OC features, rear, and front USB 3.1 support, and even rear and internal amplified audio. We weren't super impressed with the VRM hardware, as many of MSI's competitors utilize more integrated and higher rated power stages on their top end motherboards, but we will say the VRM got the job done.
We liked that MSI utilizes Intel's 2x2 WIFI controller and Killer's latest 1Gbit LAN controller, and we are a fan of their M.2 heat sink contraption. The motherboard is also fun, it provides some decent integrated RGBs, and very versatile RGB LED strip support. If you are in the market for a well-equipped and exciting X470 motherboard, give the MSI X470 Gaming M7 AC a look.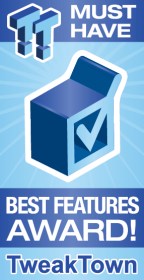 | | |
| --- | --- |
| Performance | 90% |
| Quality | 89% |
| Features | 95% |
| Value | 90% |
The Bottom Line: Loaded with features for now and the future as well as a wide array of unique technologies, the MSI X470 Gaming M7 AC is a solid X470 motherboard.
PRICING: You can find products similar to this one for sale below.

United States: Find other tech and computer products like this over at Amazon.com

United Kingdom: Find other tech and computer products like this over at Amazon.co.uk

Australia: Find other tech and computer products like this over at Amazon.com.au

Canada: Find other tech and computer products like this over at Amazon.ca

Deutschland: Finde andere Technik- und Computerprodukte wie dieses auf Amazon.de