SuperMicro C7Z370-CG-IW (Intel Z370) Motherboard Review
The SuperMicro C7Z370-CG-IW carries all the high-end features found on Z370 motherboards.
Published Thu, Feb 15 2018 10:00 AM CST
|
Updated Tue, Nov 3 2020 6:58 PM CST
Rating:

92%
Manufacturer: Intel
Introduction, Specifications, and Pricing
Mini-ITX Z370 motherboards are not rare, but today we have a new mini-ITX Z370 motherboard from a company that typically does not partake in the mini-ITX game. SuperMicro's subsidiary SuperO has one mission; to produce PC gaming products. That means SuperO is dedicated to making motherboards targeted at gamers, which is not an easy task since it is hard to relate motherboard features to equivalent gaming benefits. One of the easier features to relate to gaming is quality, and since SuperO uses many of the same design practices and components of their parent company's server business, they can easily provide superior quality. Let's take a look at how the SuperO C7Z370-CG-IW (odd product name), does in the test bed!
Specifications
The C7Z370-CG-IW features two 32Gb/s M.2 slots, USB 3.0, USB 3.1, WIFI, Intel LAN, and SATA6Gb/s.
Pricing
The C7Z370-CG-IW costs $199.99
Packaging and C7Z370-CG-IW Overview
Packaging and Overview
It might be the first time in a while that I have seen a SuperO motherboard in a rectangular box, but this simple black box conveys the simplicity of the product. Packaging is decent; the motherboard is in an antistatic bag with a silica packet to reduce humidity.
The accessory package includes two SATA6Gb/s cables, IO panel, WIFI antenna, case badge, cable stickers, manual, and driver DVD.
SuperMicro offers only two four-pin PWM fan headers; the system fan header can be changed from PWM mode to DC mode. The good news here is that each header supports 2.5A of power output so that you can use more than one fan on each header. Fan control is provided in the UEFI and through SuperMicro's SuperO application. The motherboard features a full black aesthetic theme, and it's very simple and should be quite popular. The back of the motherboard features a few ICs and your second M.2 slot.
The rear IO panel features PS/2 Keyboard/Mouse port, four USB 3.0 ports, DisplayPort, HDMI 2.0, WIFI antenna, USB 3.1 type-A, USB 3.1 type-C, 1Gbit LAN, and 7.1 audio ports with S/PDIF out.
The motherboard offers up two 32Gb/s M.2 slots. One is on the top of the motherboard over the PCI-E x16 slot, and another is on the back of the motherboard.
In the bottom right corner of the motherboard, we find four SATA6Gb/s ports, a SATA DOM port, and a USB 2.0 internal header. On the top of the motherboard we find out 6-pin CPU power connector, and an RGB LED header. Front panel headers are also at the top of the motherboard and include headers we typically only find on servers, such as NIC activity LED and fan failure LED headers.
We also find a USB 3.0 internal header right behind the top-side M.2 slot. Right below the reinforced x16 slot, we find many jumpers. These jumpers offer features such as chassis intrusion, OC button, Clear CMOS, and ME manufacturer mode.
All CPU VCore phases are cooled by a heat sink (the iGPU phases are not), and the PCH also gets a heat sink.
SuperMicro C7Z370-CG-IW Circuit Analysis
Circuit Analysis
We see the motherboard in a new light when it's without heat sinks.
The VRM is in a 4+2 phase configuration for the CPU VCore and iGPU voltage rails. All VRM parts in regards to silicon are from Monolithic Power Systems. The MPS MP2955V is a digital multiphase VR13 controller (4+2 phases in this case), and it's the same controller (different last letter) we saw on SuperMicro's full-ATX motherboard. The new PWM controller works with the integrated power stages. SuperO uses the MP86908 50A power Intelli-Phase integrated power stages. The VRM filter stage uses 51A CooperBussman high-current power inductors.
It seems that the VCCSA, VCCIO, and memory VRMs uses Monolithic Power Systems MPQ8633 integrated step down controllers rated for 12A each. We find many of them around the motherboard for minor rail power delivery.
SuperMicro C7Z370-CG-IW Circuit Analysis Continued
C7Z370-CG-IW Circuit Analysis Continued
SuperMicro uses the Realtek ALC1220 for 120dB SNR audio output, there isn't much in regards to hardware-based audio enhancement, but the controller is so close to the ports it might not matter.
We find an i219v PHY that compliments the integrated MAC in the PCH to produce your 1Gbit LAN port. Wireless AC comes from a Realtek RTL8822BE controller, which supports 2x2 867Mbps Wave-2 compatible Wireless AC with MU-MIMO support.
The USB 3.1 controller is the ASMedia ASM3142, which is the most popular controller right now. An ASMedia ASM1543 is found on the motherboard and supports type-C port switching and CC logic.
HDMI 2.0 isn't native to the platform, so SuperO uses a Parade PS175HDM chip to produce HDMI 2.0. The SuperIO controller is the nuvoton NCT6792D, which supports the PS/2 port on the rear IO and provides system monitoring and fan control.
On the rear of the PCB, we find a Renesas R5F10268ASP microcontroller, which is used to provide RGB LED support. This motherboard is the first SuperO motherboard with RGB LEDs, and it's the first time they have used this chip.
BIOS and Software
BIOS
SuperMicro's BIOS on the C7Z370-CG-IW is using SuperO's new BIOS layout and design. If you have never used a SuperMicro UEFI on their consumer motherboards, it might take you a minute or two to find where all the settings are, but they are there. Overclocking settings are all present and accounted for, and SuperO added in solid fan control options.
Software
SuperMicro's software includes SuperO Booster which is an excellent, lite, motherboard software application. It has a GUI graph for fan control, RGB LED control, the ability to do in-Windows overclocking, and it even offers BIOS flashing functionality.
Test System Setup
Steven's Motherboard Test System Specifications
The C7Z370-CG-IW has RGB LEDs built behind the right side of the motherboard, and they are addressable LEDs in three groups, so you can get it to create a neat rainbow effect.
Overclocking
Overclocking Results
CPU Overclocking
We were able to get out 8700K to 4.9GHz as we can on other motherboards, and voltage control was decent. You will need to increase every current limitation setting in the UEFI, and even then if you don't run the CPU cool enough you could hit limits depending on how high you go.
The motherboard overclocked my Dominator Platinum kit to 2933MHz.
The motherboard overclocked my G.Skill TridentZ to 3200MHz.
CPU, Memory, and System Benchmarks
CINEBENCH R15
wPrime
AIDA64 FPU
AIDA64 Memory
ScienceMark
HandBrake
3DMark: Fire Strike
3DMark: Cloud Gate
ResidentEvil 6
The C7Z370-CG-IW's performance is solid, and there doesn't seem to be any issue with its performance. Multi-core performance is not enabled by default.
System IO Benchmarks
CrystalDiskMark SATA6G:
CrystalDiskMark M.2:
ixChariot Network Throughput:
The C7Z370-CG-IW's storage performance is excellent, and you might have noticed we have changed our SSD from a Samsung 256GB 950 Pro to a Kingston KC1000 480GB. The newer drive is faster and will better saturate our M.2 bus better. Networking performance is decent, and the Realtek WIFI controller performs relatively well.
Audio RMAA 5.5:
I disable all audio features, set the correct bitrates, and then test the audio with a loopback test.
Sound Judgment by Ear: Very Good. SuperMicro's ALC1220 implementation is decent. There are five ratings for audio: 1. Problems, 2. Okay, 3. Acceptable, 4. Very good, 5. Excellent
Thermal Imaging and Power Consumption
System power is measured at the wall with an AC power meter.
Note on Thermal Images: In the temperature section, we use our Seek thermal imaging camera to capture the surface temperatures of major components on the board. I look at the VRM and then all other things that light up the screen. If there is something to worry about, then I will state it. Otherwise, I will just show the hotter running parts of the board for fun. Unless some component is over 80-90C, then there isn't anything to worry about.
All systems will act differently, so I will look for commonalities, such as how far from the VRM the heat spreads through the PCB and the difference in temperature between the front side and backside of the PCB. Keep in mind, the majority of the heat from the VRM goes into the PCB as it is a giant soldered on copper heat sink. A larger difference in temperature between the back and front of the PCB points towards a more effective heat sink.
Thermal Testing at Stock Speeds:
The image on the left is always at idle, and the image on the right is at load. During ALL TESTS, fans above the VRM that cool the CPU cooler's (Corsair H110i) radiator are turned on to high (12v).
Full frontal.
Up-close of the front of the VRM.
Up-close of the back of the VRM.
Thermal Testing at 4.9GHz:
Images were taken during our HandBrake OC test at 80% completion.
The C7Z370-CG-IW's thermal performance is good, actually very good at stock, as the temperature on the rear stays cooler than the front. During our OC test, the CPU's power settings didn't allow it to exceed its TDP by too much, so temperatures stayed down and the motherboard was safe. The C7Z370-CG-IW will not throttle down due to an overheating VRM. Anything under 60C is great, 60-80C is acceptable, and anything above 80C is a bit worrisome (if at stock).
What's Hot, What's Not & Final Thoughts
Here are key points about the SuperMicro C7Z370-CG-IW.
What's Hot
Quality VRM: All VCore phases are heatsinked, but under and around that heat sink are quality VRM components. We find a digital PWM controller that controls the four VCore phases and two iGPU phases. Each of those phases uses 50A integrated power stages along with 50A inductors. The four-phase VCore VRM can do better than many 8-phase VRMs on many ATX motherboards. The purpose of the high-quality VRMs, in this case, is to ensure the motherboard runs cooler and that CPU power is stabilized.
Dual M.2: We did an article on how to setup NVMe RAID on this motherboard, and performance was quite good. Even if you don't need NVMe RAID with M.2 drives, it's still nice to have more M.2 slots rather than fewer.
Solid Aesthetics: Need a simple and serious looking mini-ITX motherboard? Look no further; the C7Z370-CG-IW is as simple as it gets. With a mixture of black and gray, the motherboard will just fade into the background of your build. The lack of RGB LEDs and addition of an RGB leader means that you won't be bothered by lights, and can add them in the future.
HDMI 2.0: One of the many uses for mini-ITX motherboards is as an HTPC, and if you want to stream newer 4K content such as Netflix you will require the entire ecosystem to be compatible. That means HDMI 2.0 is required, and SuperO made sure to include the special chip that provides HDMI 2.0 output through the integrated graphics on the CPU.
What's Not
Price: With an expected MSRP of $199, the C7Z370-CG-IW will be the most expensive Z370 mini-ITX motherboard on the market.
Power Limits: Keeping true with their dedication to reliability and stability, the UEFI has hard limits set for current and power. These limits are common on mini-ITX motherboards, but it would have been nice to override them.
Final Thoughts
The SuperMicro C7Z370-CG-IW carries all the high-end features found on Z370 motherboards. That includes Wireless AC, Gbit LAN, USB 3.1 type-A and type-C, x4 PCI-E M.2, and high-end 120dB SNR audio. SuperO also kept things above board when it comes to IC quality, and they used the high-end controllers and implemented them the way other higher-end motherboards have done. VRM quality is also very high, and you can tell that SuperO did not skimp on this mini-ITX motherboard, we find the same ICs on their ATX boards and some server motherboards. While we would have liked to see some improvements in the UEFI and price, those two things can be easily remedied. SuperO's UEFI has come a long way in regards to layout and menus, and it has all the settings you will need to set things up. We even wrote a guide on how to setup NVMe RAID using both the M.2 slots, so if you need help, we did put some tips in there. DDR4 overclocking has also been improved, and all the kits we use for testing worked with XMP at speeds up to 3600MHz. If you are looking for a quality Z370 mini-ITX motherboard with high-end features, give the C7Z370-CG-IW a look.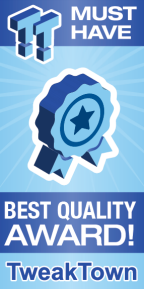 | | |
| --- | --- |
| Performance | 90% |
| Quality | 97% |
| Features | 92% |
| Value | 89% |
The Bottom Line: The SuperMicro C7Z370-CG-IW is a solid motherboard with a great feature set and high-quality controllers in the tiny mini-ITX form factor.
PRICING: You can find products similar to this one for sale below.

United States: Find other tech and computer products like this over at Amazon.com

United Kingdom: Find other tech and computer products like this over at Amazon.co.uk

Australia: Find other tech and computer products like this over at Amazon.com.au

Canada: Find other tech and computer products like this over at Amazon.ca

Deutschland: Finde andere Technik- und Computerprodukte wie dieses auf Amazon.de