GIGABYTE X299 AORUS Gaming 7 PRO Motherboard Review
GIGABYTE's X299 AORUS Gaming 7 PRO motherboard for Socket 2066 Intel processors is under our spotlight today.
Published Nov 30, 2017 11:15 AM CST
|
Updated Tue, Nov 3 2020 6:58 PM CST
13 minute read time
TweakTown's Rating: 94%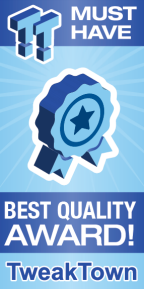 The Bottom Line
With one of the best combinations of VRM components, cooling, and features, GIGABYTE's X299 AORUS Gaming 7 Pro is an excellent contender to handle any of Intel's Core i9 processors.
Introduction, Specifications, and Pricing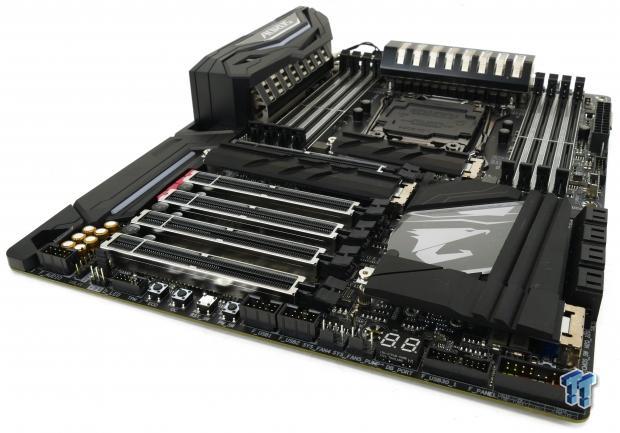 GIGABYTE's X299 Aorus Gaming 7 PRO is GIGABYTE's answer to Intel's HCC (12+ core) CPUs, which pull over 200 with ease. The new CPUs, which were released months after Intel's ten core and below X299 HEDT processors, have much higher power requirements than their predecessors.
Many people have also started to move their systems on to test benches, which offers terrible cooling by default since there are no fans designed to produce internal pressure gradients and turbulence so that air moves over all the heat sinks, so vendors went back to the drawing board to take care of extreme use cases and improve on existing ones.
GIGABYTE totally redesigned the VRM of the X299 Aorus Gaming 7 and made a few changes, so let's look at what's different.
Specifications

The X299-Aorus Gaming 7 PRO features three M.2 slots, many USB 3.1 ports, digital RGB LED support, 3-way SLI, and SATA6Gb/s, and 121dB SNR audio.
Pricing
The X299-Aorus Gaming 7 PRO has not been released, but its predecessor costs $399.99.
Packaging and X299-Aorus Gaming 7 PRO Overview
Packaging and Overview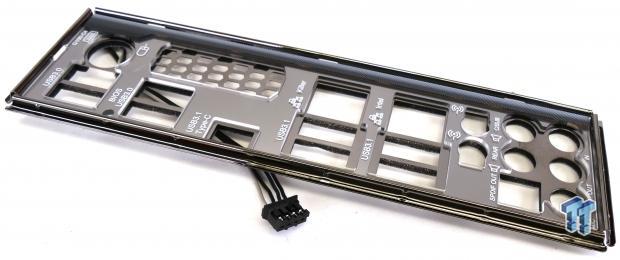 GIGABYTE sent this motherboard to me in a white box, as the motherboard has not been launched yet, and they sent along a driver DVD, and an RGB lit IO panel.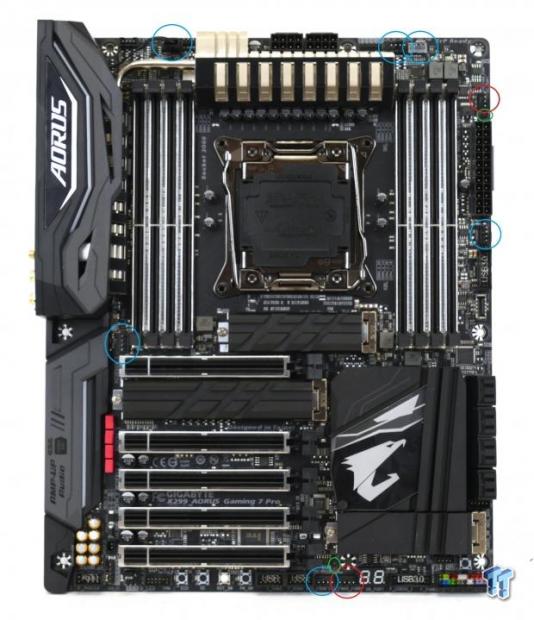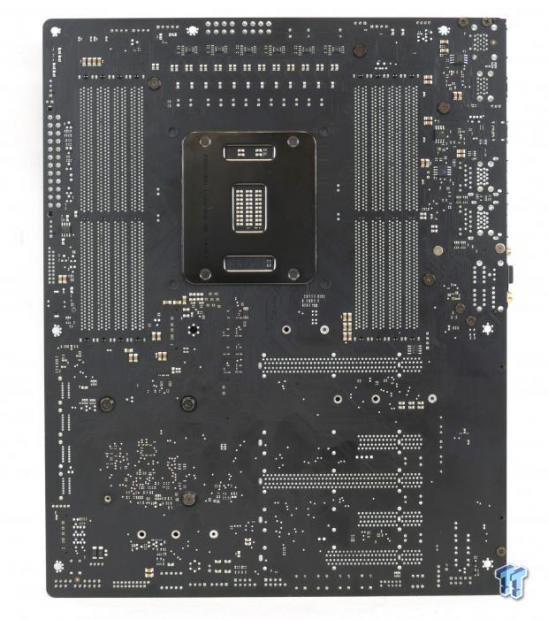 There are eight fan headers, all of them are flexible PWM/Voltage mode headers. One of the headers is already occupied by the VRM fan. The blue headers are all identical and should offer 1A of power. The headers circled in red is designed to facilitate water pumps, I assume that means it runs 100% in both PWM and voltage modes by default. Two EC sensor headers allow you to attach the two EC temperature sensors so that you can use those for fan header reference.
The RGB LEDs built into the motherboard are very well done, no longer does bright light shine into your eyes, instead it is diffused evenly. The back of the motherboard is surprisingly bare considering the amount of hardware built into it. GIGABYTE has removed the metal backside bracket behind the VRM and has changed the high amperage header to a normal system fan/pump header.

The IO panel offers RGB LED lighting; you just need to plug in the IO shield. You get four USB 3.0 ports (white one supports USB Flashback functionality as well), a USB 3.1 type-C port, four USB 3.1 type-A ports, Intel LAN, Killer LAN, WIFI antenna, PS/2 keyboard/mouse, and 7.1 gold-plated audio ports with S/PDIF optical. The two DAC-UP ports have been changed to normal USB 3.0 ports.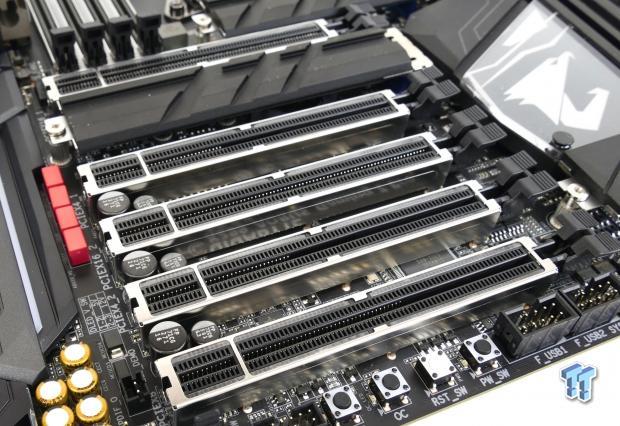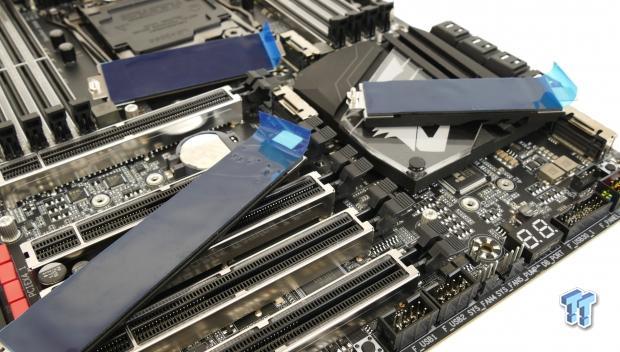 There are two x4 slots among the x16 slots. The top one (2nd slot down) is routed to the CPU and shares all of its bandwidth with the M2M_32G slot. The second x4 slot looks like it's routed to the PCH (4th slot down), but it doesn't seem to share bandwidth with anything. A 44 lane CPU offers 2-way SLI at x16/x16 and 3-way at x16/x16/x8, which is better than the Gaming 9. A 28 lane CPU offers 2-way at x16/x8 and 3-way at x8/x8/x8. A 16 lane CPU only offers up to 2-way CrossFireX at x8/x4, as the other x4 is routed to the first x4 slot/M.2 connector, which is worse than on the Gaming 9. All three M.2 slots get GIGABYTE's M.2 thermal guard heat sinks, which is better than the original gaming 7 and like the gaming 9.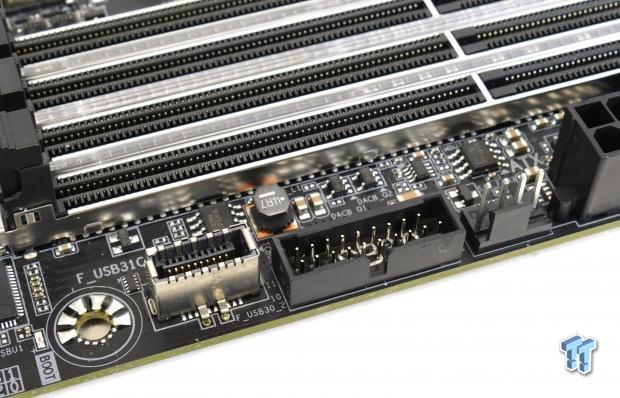 There are eight SATA6Gb/s ports on the motherboard, some of them share lanes with the M.2 slots. M.2 slot M2Q_32G shares all of its bandwidth with four SATA ports. The motherboard offers both a USB 3.0 internal header as well as a USB 3.1 type-C internal header. There are also multiple boot LEDs located on the motherboard.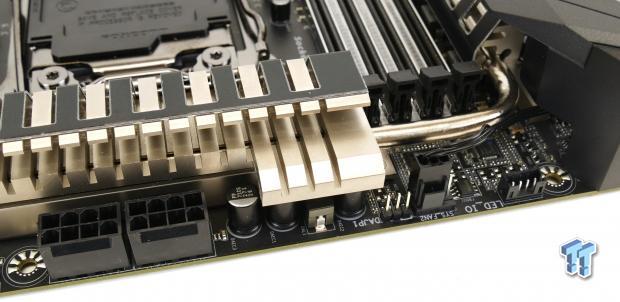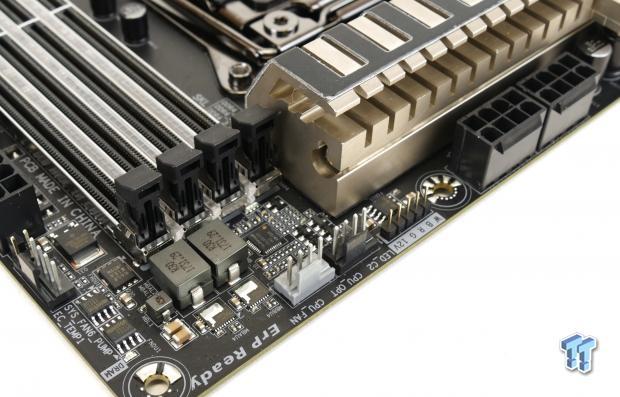 The motherboard has two 8-pin connectors at the top center of the board. The system fan header located in the upper left corner is already occupied by the VRM fan, and it has a different curve than the other headers by default. The header for the IO panel shield's RGB LEDs is located right behind the IO area. An RGBW header is located in the top right corner of the board near three fan headers and an EC temperature input.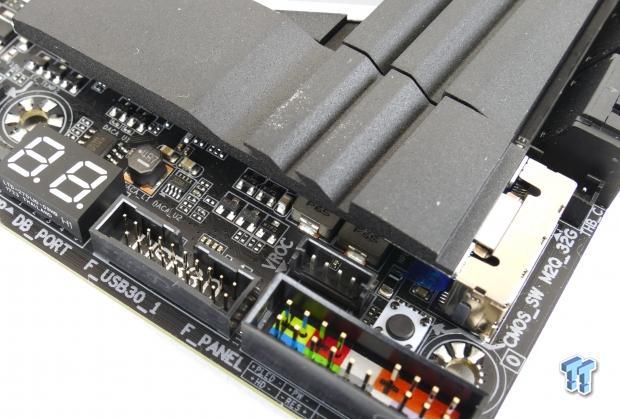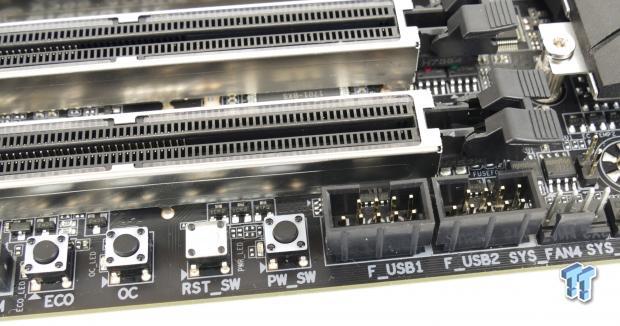 A Clear CMOS button is located below the bottom M.2 slot, between a VROC port and ThunderBolt 3 GPIO port. Another USB 3.0 internal header is located to the right of a POST code display. The motherboard also offers integrated power and reset buttons as well as ECO and OC buttons. Two USB 2.0 internal headers are located at the bottom of the board.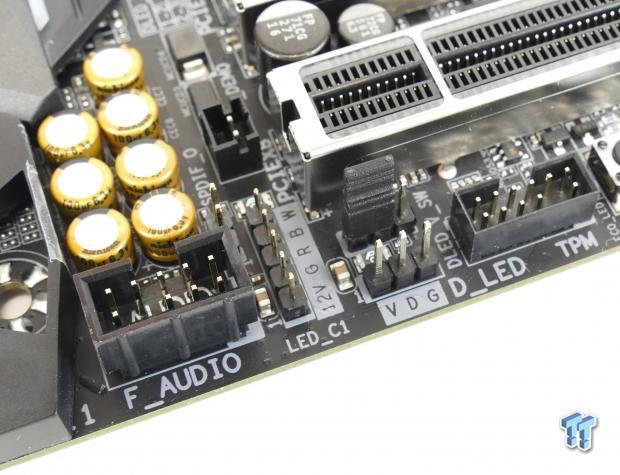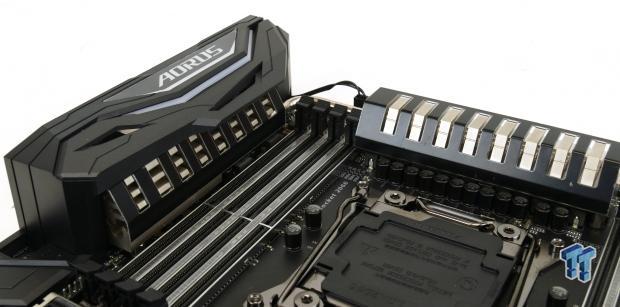 We find another RGBW header near the HD audio header, and the digital RGB LED header has been altered so that voltage can be selected at 5V (default) or 12v depending on the position of the jumper located above it. GIGABYTE also added a new VRM heat sink; it offers more surface area, a fan, and improved thermal performance.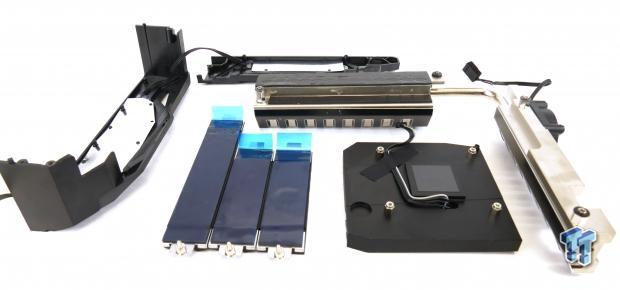 Heatsinks are quite beefy and make solid contact with the motherboard.
GIGABYTE X299-Aorus Gaming 7 PRO Circuit Analysis
Circuit Analysis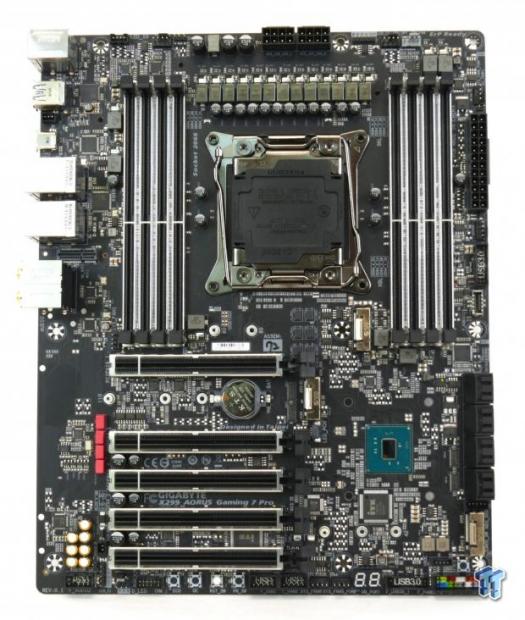 The X299 Aorus Gaming 7 PRO reveals some beautiful stuff with the heat sinks removed.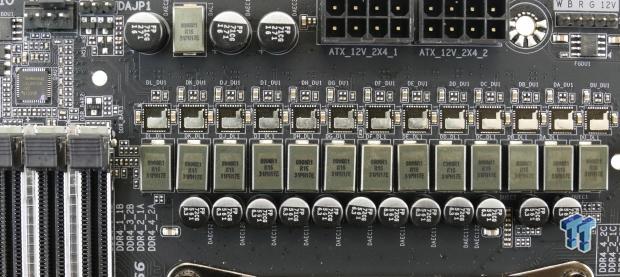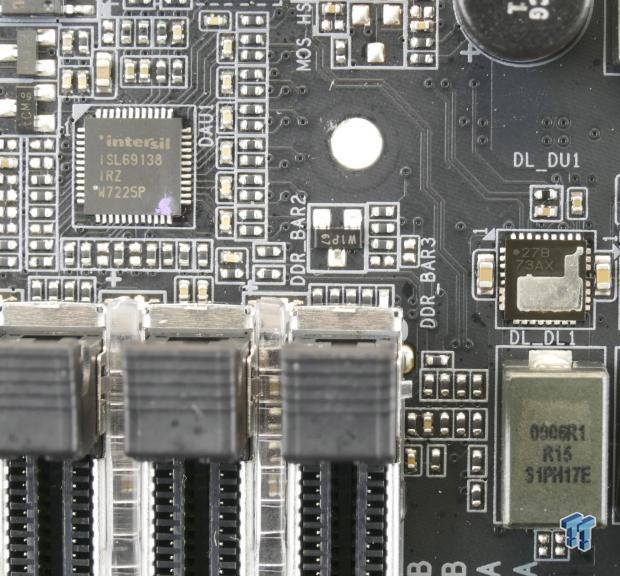 The motherboard has changed from a true 8-phase PWM controller and VRM with 50A power stages to a 12 phase (6 doubled correctly to 12) with 60A power stages. That is more than doubling the output capability of the MOSFETs. The new Intersil ISL69138 true digital PWM controller from Intersil is in a 6+1 phase configuration. The last +1 is for the VCCSA and is on the far right side. Each power stage uses an ISL99227 Smart Power Stage, which is rated 60A, has internal current and temperature sensors, and offers double-sided cooling capacity (bottom through PCB and top through a metal area).
The inductors have changed, however, from 76A CooperBussman model to a 51A model (can go higher if needed but with a lot of core loss) high current power inductor. So we went from 76Ax8 (608A) to 51x12 (612) inductor current capability, but increased power stage capability to help reduce temperatures.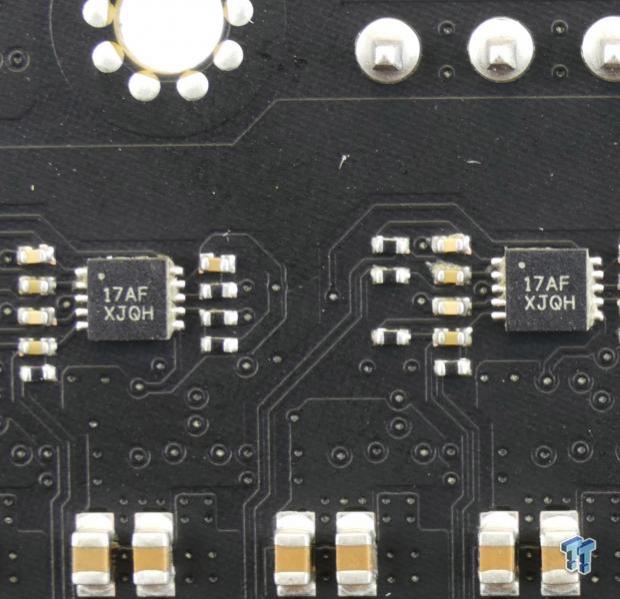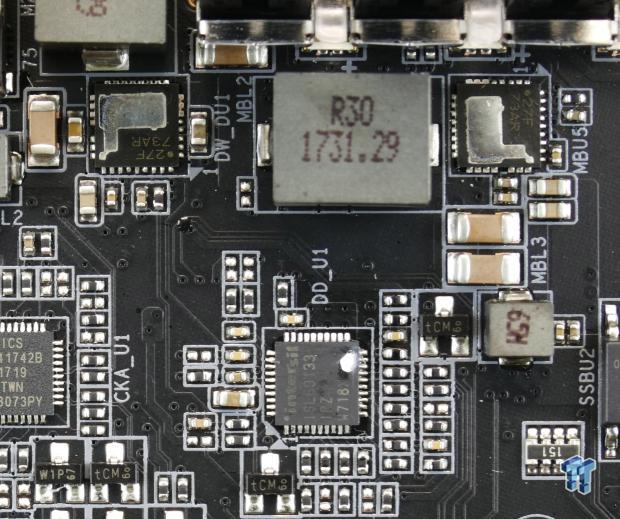 Intersil's ISL6617 are used as phase doublers, they are such simple chips that have been around for like eight years, and they do a solid job. Minor rails, such as the VPP and VCCIO also get the Smart Power Stages and use Intersil's ISL69133, which offers X+Y=4 for PWM rails instead of X+Y=7 as with the ISL69137. Here we see one phase for DDR VPP and one for VCCIO. Another single phase can be found right near the bottom of the other four DIMMs, and that must be DDR4 VPP for the other set of four DIMMs.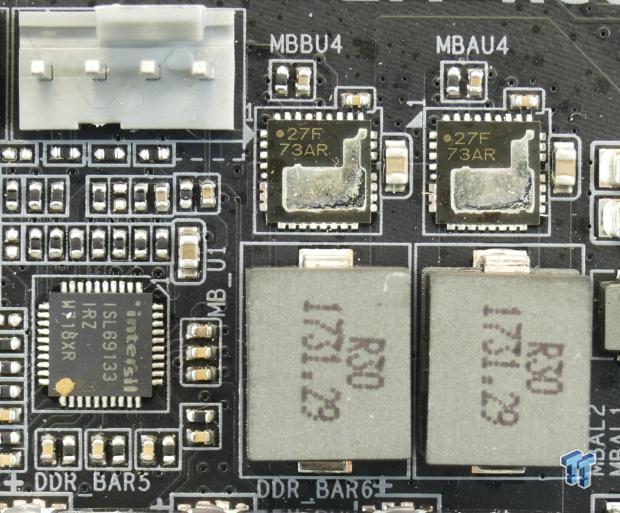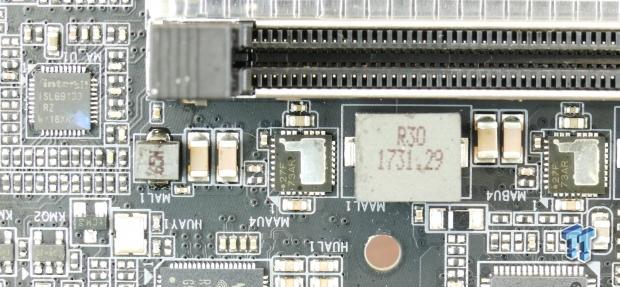 Each memory VRM uses an ISL69133 4 phase (can be 2+2 or even 3+1) digital PWM controller along with two 60A Intersil ISL99227 smart power stages, the same as the CPU.
GIGABYTE X299-Aorus Gaming 7 PRO Circuit Analysis Continued
X299-Aorus Gaming 7 PRO Circuit Analysis Continued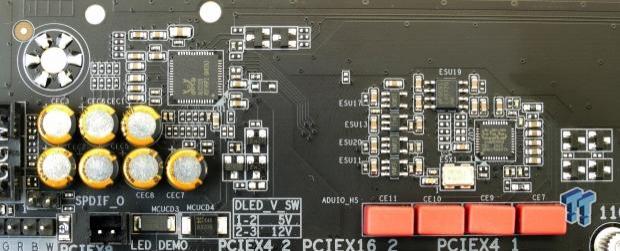 The Realtek ALC1220 implementation is not as extreme as on the Gaming 9; it's pretty much the same as that on its predecessor. The ESS Sabre ES9018 121dB DAC is used to enhance output. A Texas Instruments LME49720 dual operational amplifier is used to improve overall power. We don't see the fancy amps and preamps we did on the Gaming 9, and we also lose the NEC relay for de-pop. WIMA film capacitors and Nichicon Gold series electrolytic capacitors are used in the filter stage.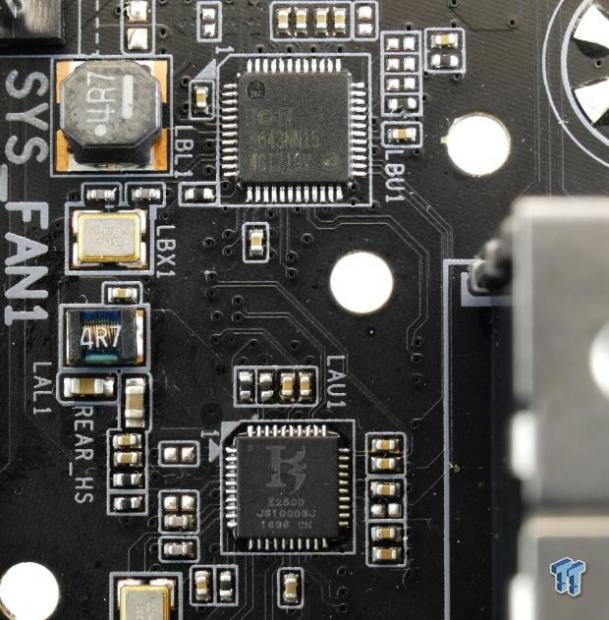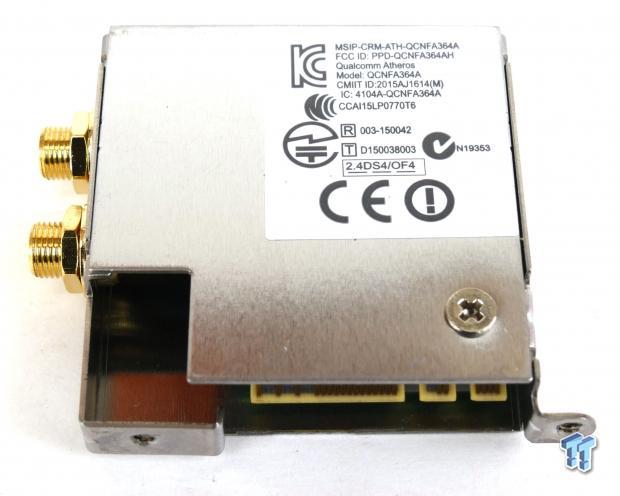 We get both an i219v and an e2500 from Killer. Killer's wireless AC 1535 has been replaced by the Qualcomm QCNFA364A which is a 2x2 wireless AC MIMO controller with BT 4.1.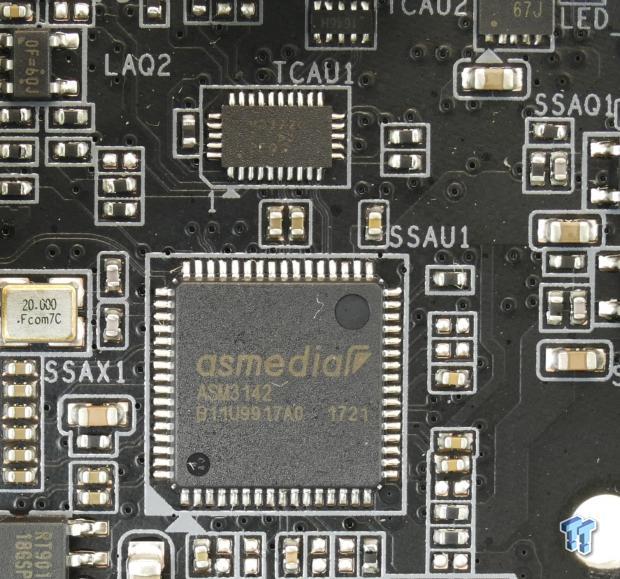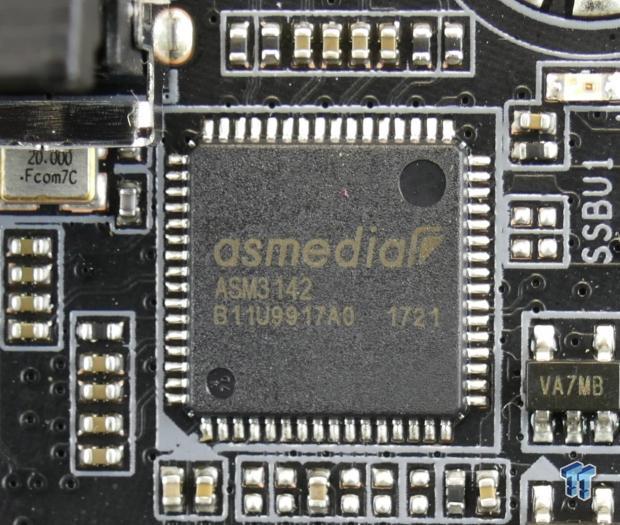 Two ASMedia ASM3142 controllers are used on the motherboard; one for the rear and one for the front. They both get 16Gbps of bandwidth from two PCI-E 3.0 lanes. A small Texas Instruments HDS switch chip provides switching capability for the type-C port on the rear.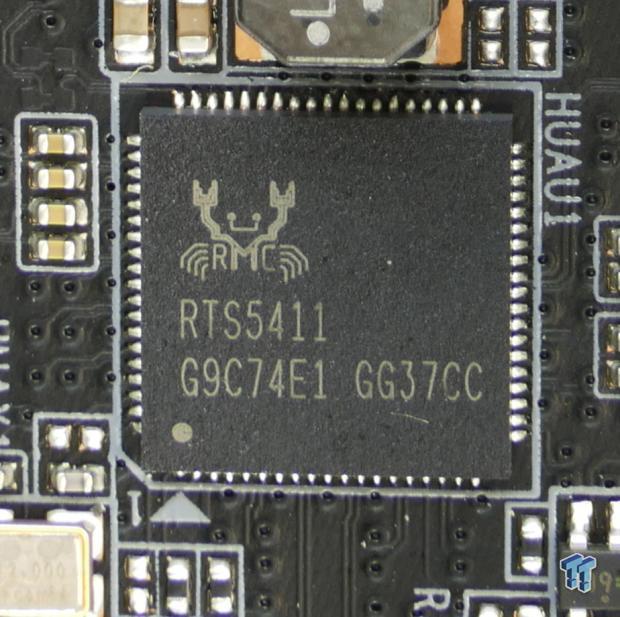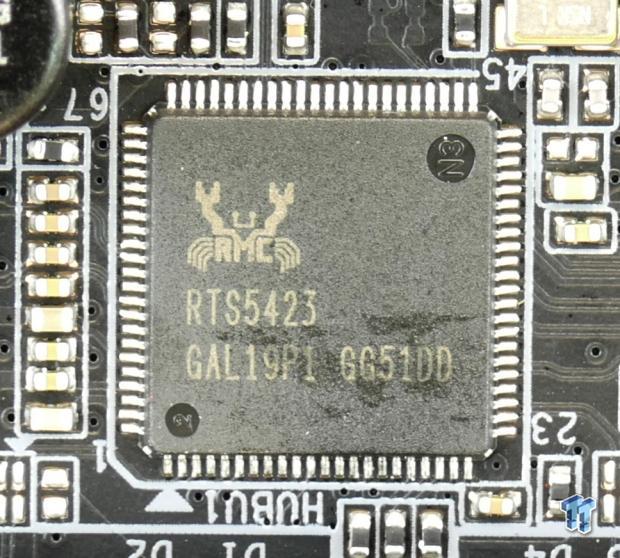 The Realtek RTS5423 takes in a single USB 3.1 port and outputs to four. The Realtek RTS5411 takes a single USB 3.0 port and routes it into three, while a single USB 3.0 port is normally routed for four USB 3.0 ports on the IO panel.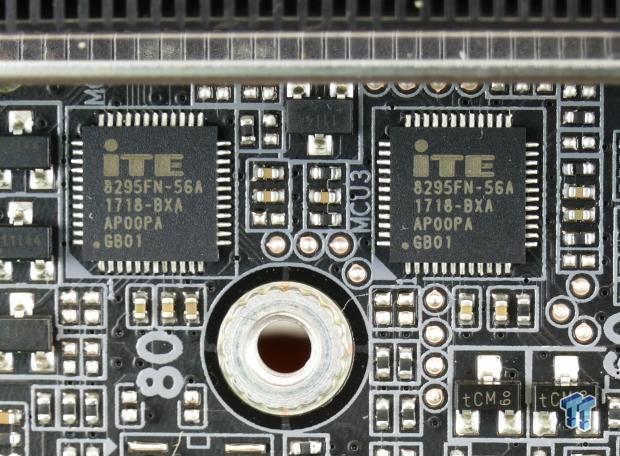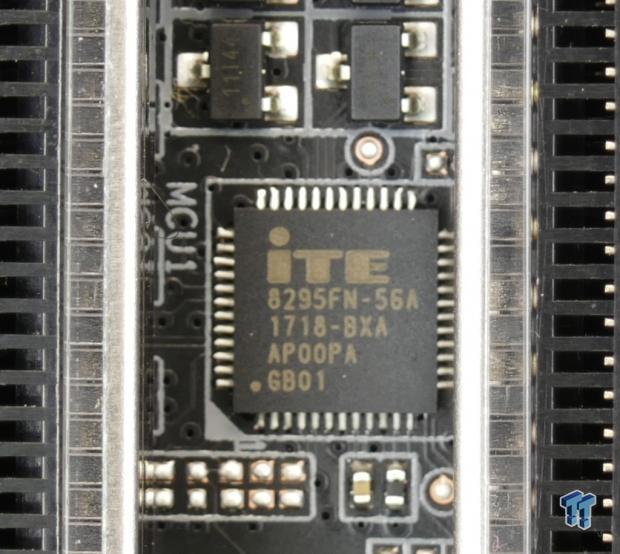 Three IT8295FN are located on the motherboard and provide the digital RGB LED functionality and header.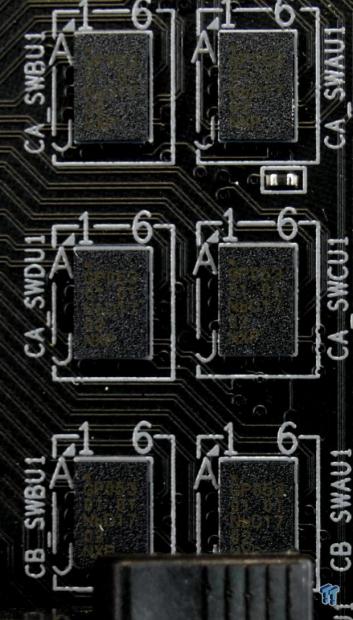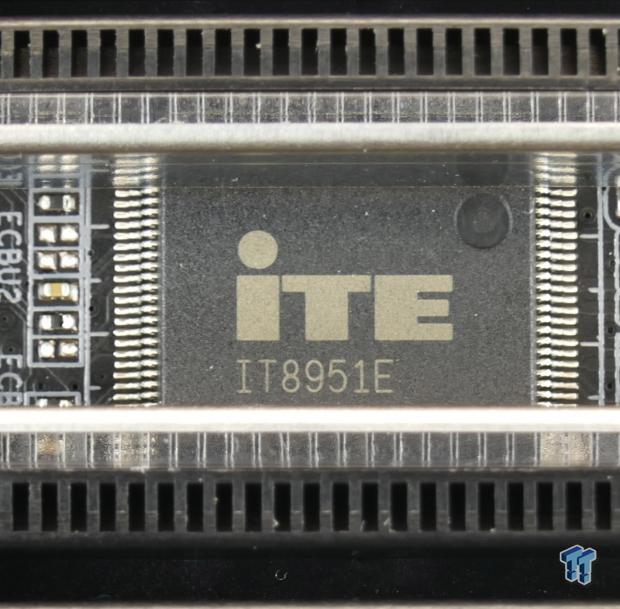 I found eight NXP DBTL08GP053, which can take multiple inputs and route to multiple outputs. They even support two crossbar ports, but generally, they act as replacements for the traditional quick switches we see on motherboards. They are expensive and high-bandwidth and are used because of the X299 platform's crazy PCI-E layout. An IT8951E is used to provide USB BIOS Flashback and recovery.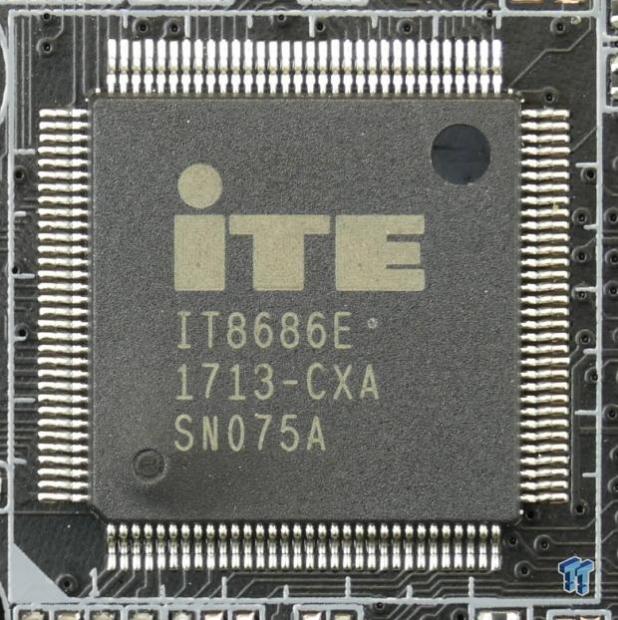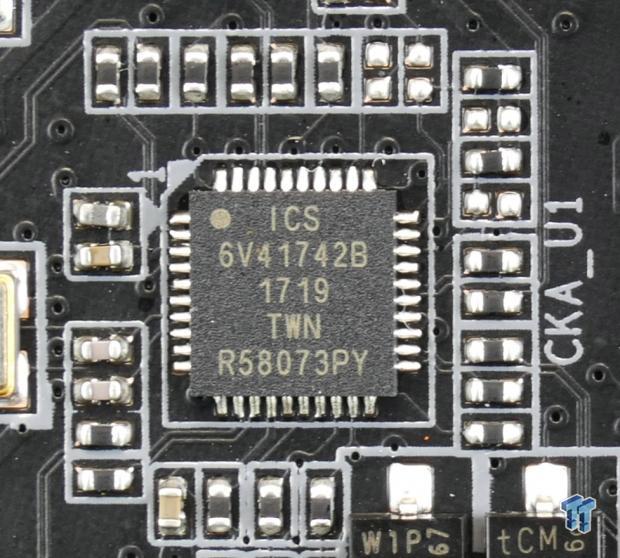 The main SuperIO is the IT8686E; it supports fan control, hardware monitoring, and the PS/2 on the rear IO panel. An ICS6V41742B clock generator can also be found onboard; it's the B version while the original board used the A version, although I am not sure if it makes any difference.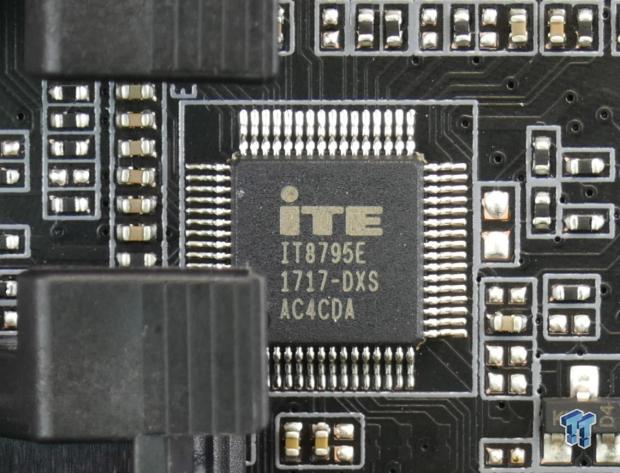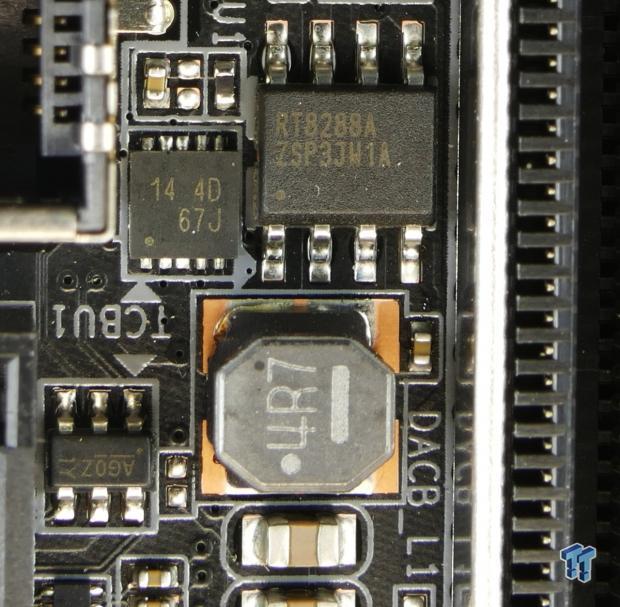 An ITE IT8795E is used to expand fan control operations, and the motherboard offers dual 128Mbit/16MB BIOS ROMs, one of which is hidden under a PCI-E slot. While the motherboard doesn't have DAC-UP 2 on the rear IO panel, it does offer this technology on both the internal USB 3.0 headers, and it uses a Richtek RT8288A step-down converter to make it happen. There are two of these RT8288A chips, one next to each internal header.
BIOS and Software
BIOS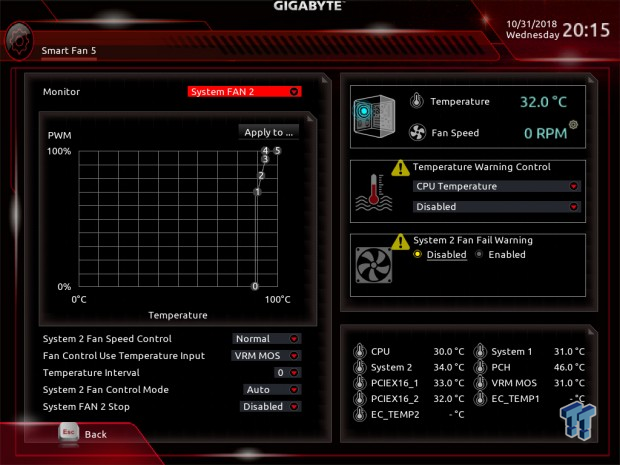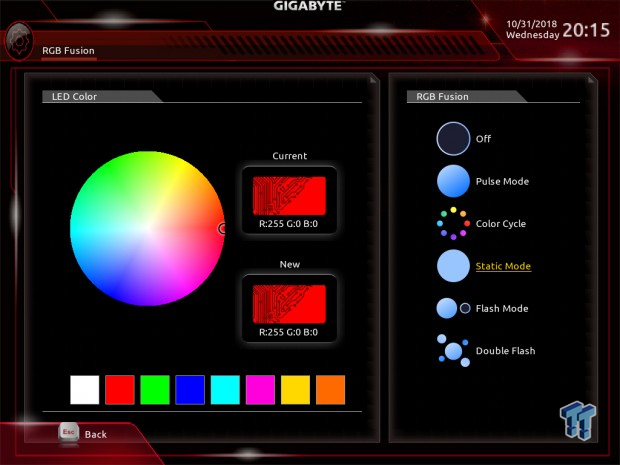 GIGABYTE's UEFI for the X299-Aorus Gaming 7 Pro is very similar to GIGABYTE's other X299 and even Z370 motherboards. It offers all the settings you to need control the fans and even RGB LEDs. Overclocking is super easy to accomplish through the built-in settings, you just need to know where to find certain voltages and multiple settings.
I also found that GIGABYTE's default fan curve for the system fan two was set to ramp all the way up at 90C. System fan header two is actually connected to the VRM fan, so it makes sense this fan curve would be set like that. You can always change it to have the VRM fan work more often.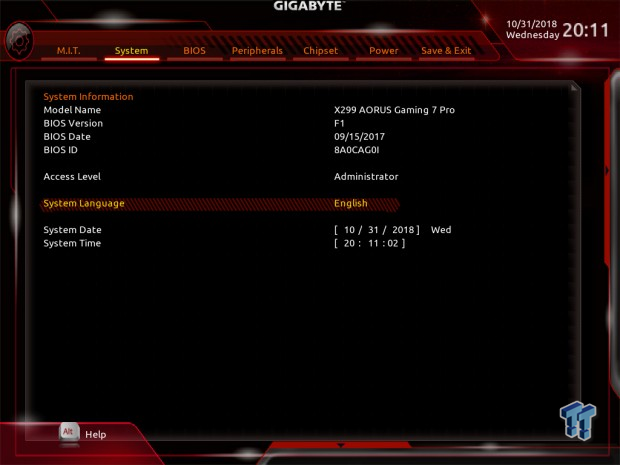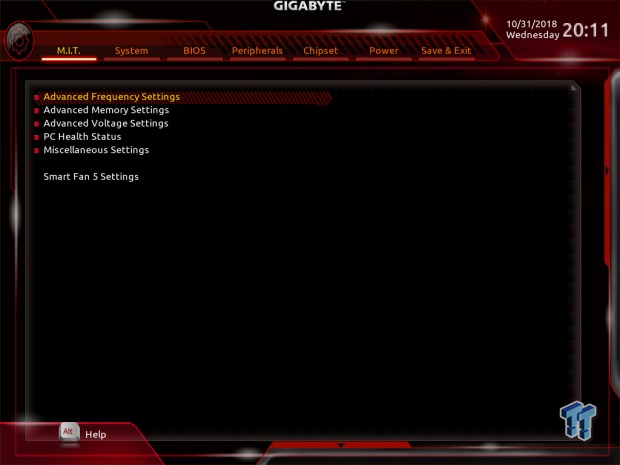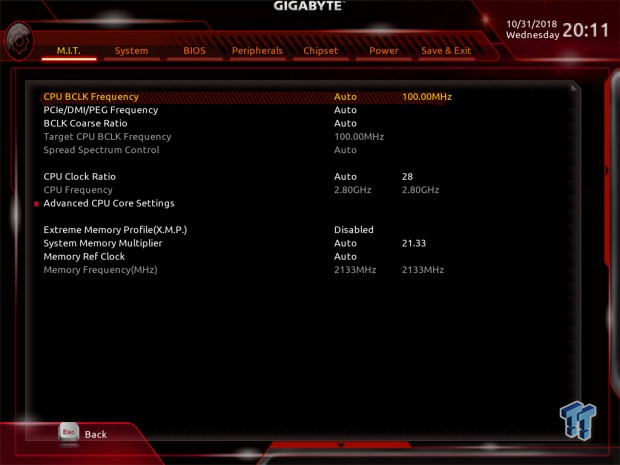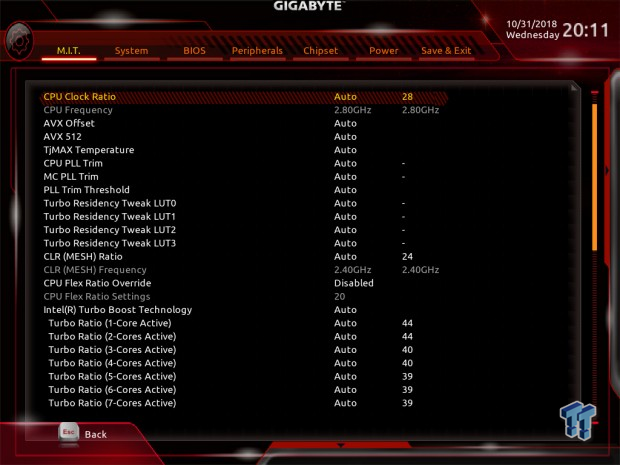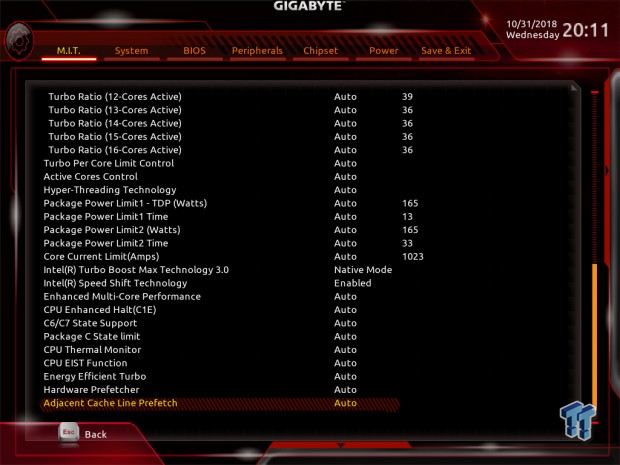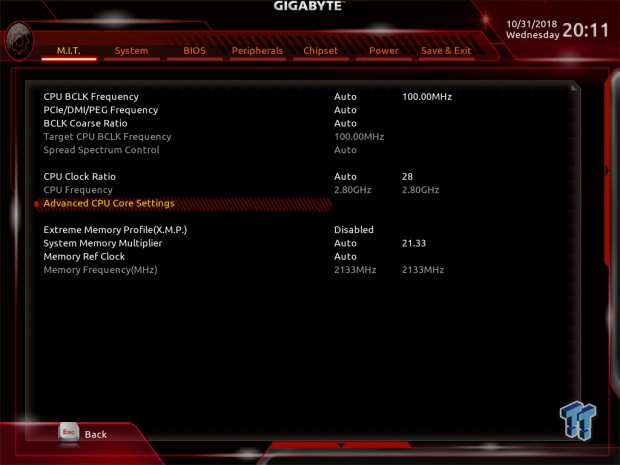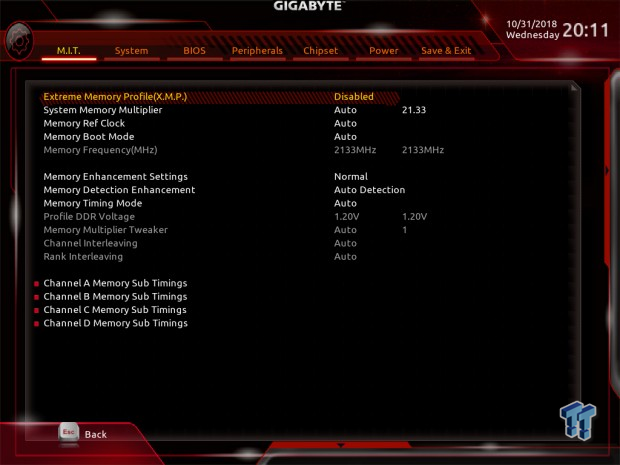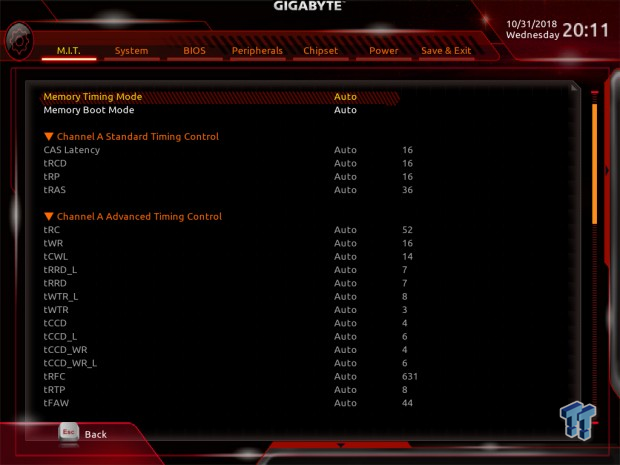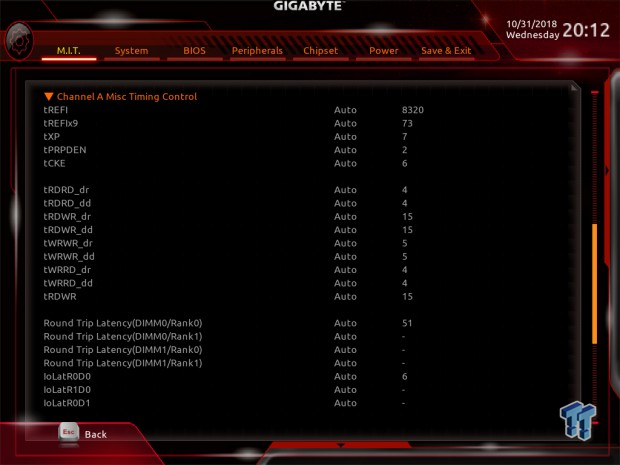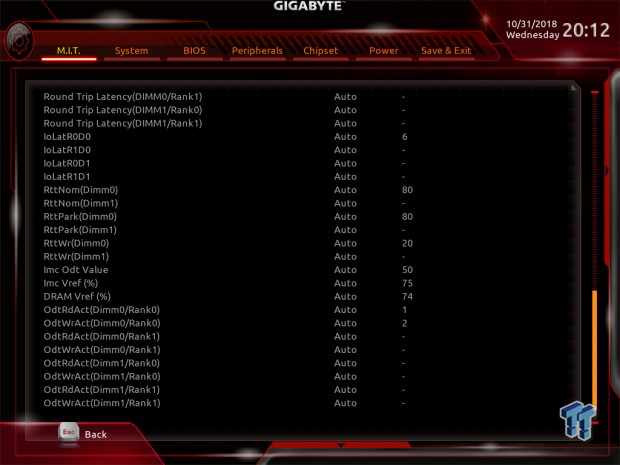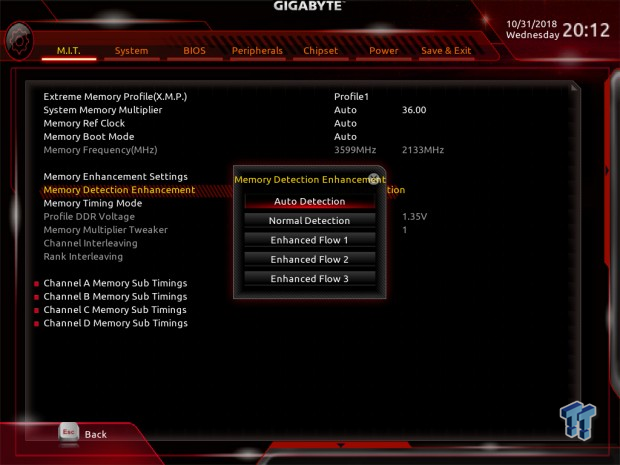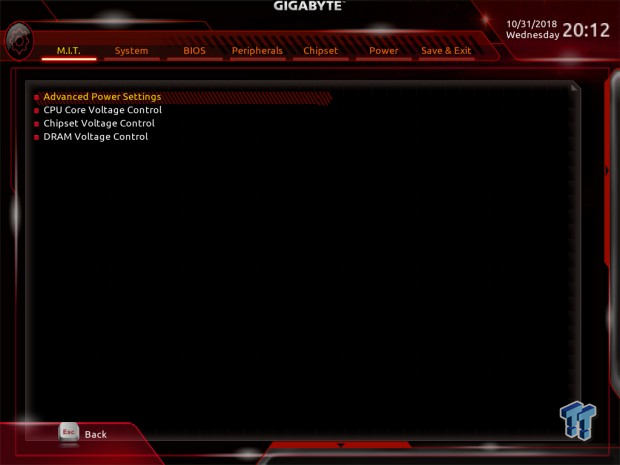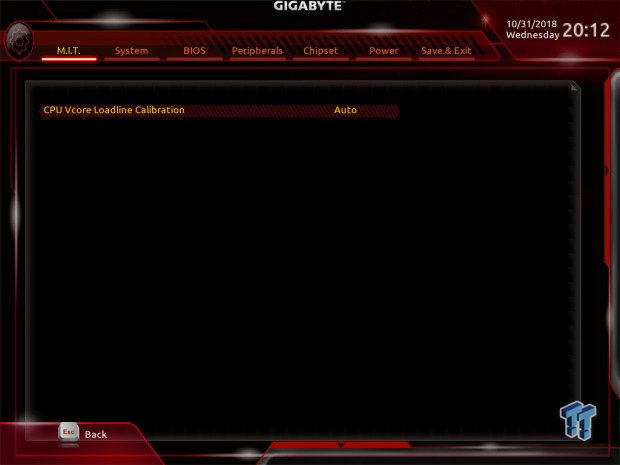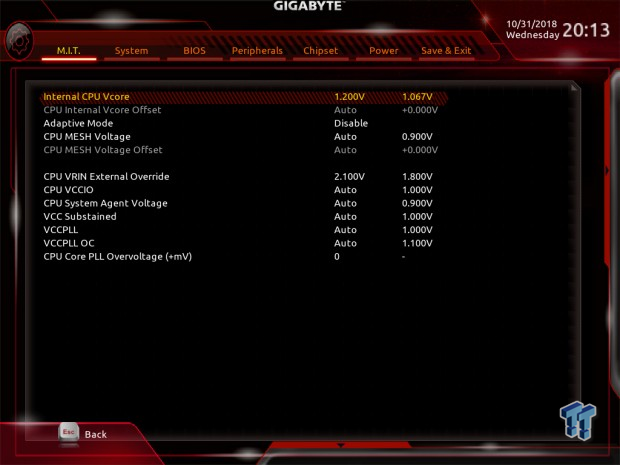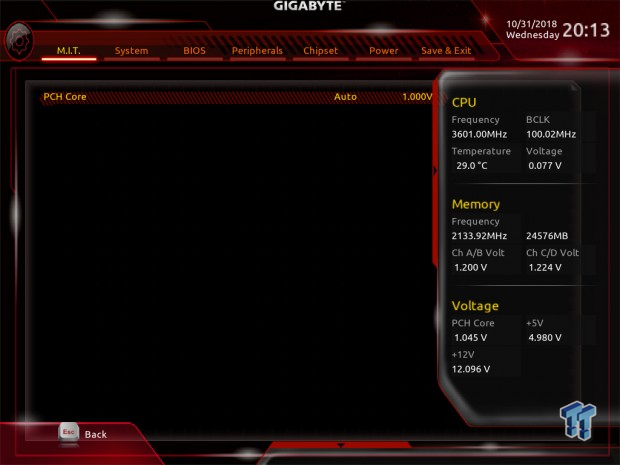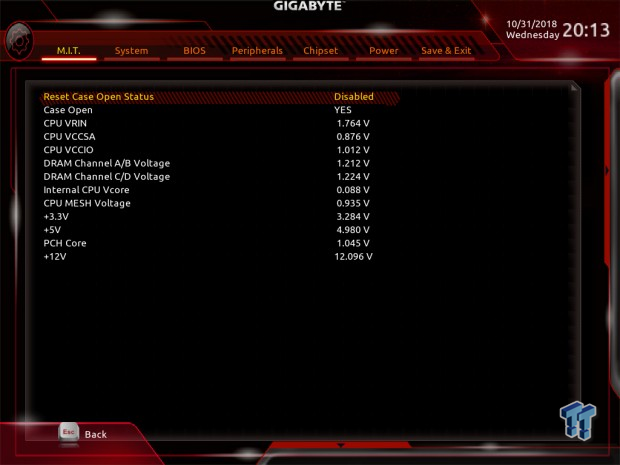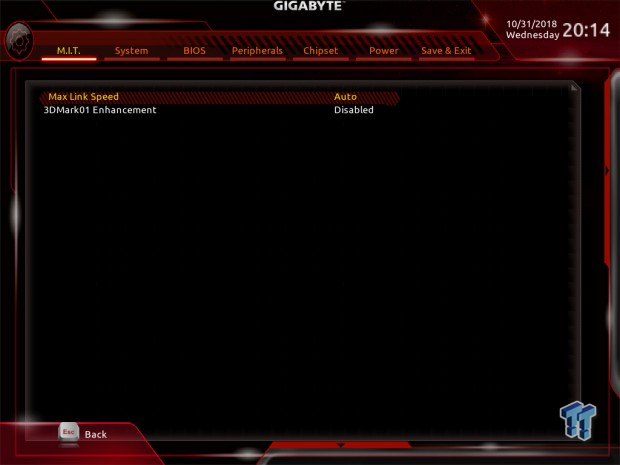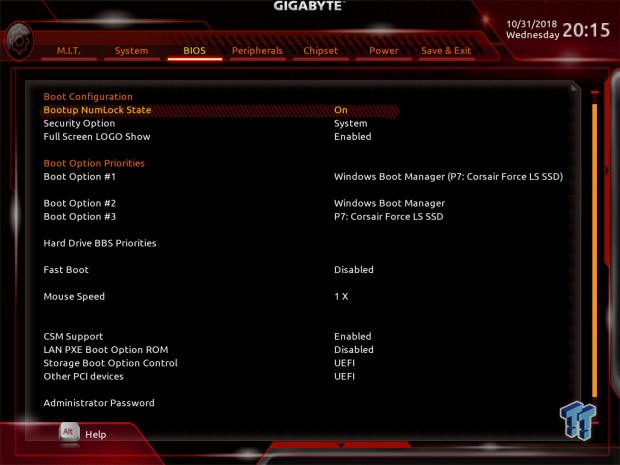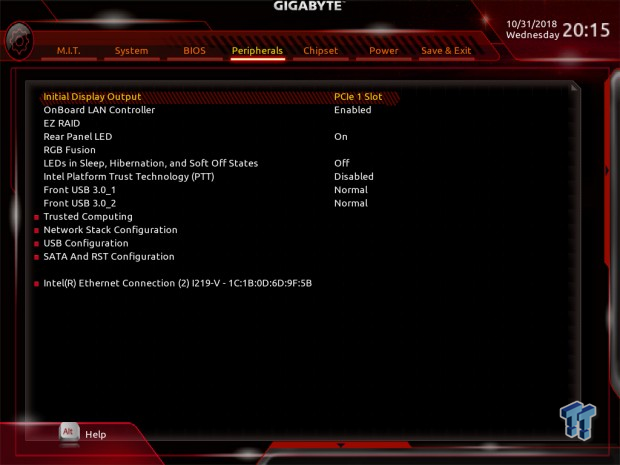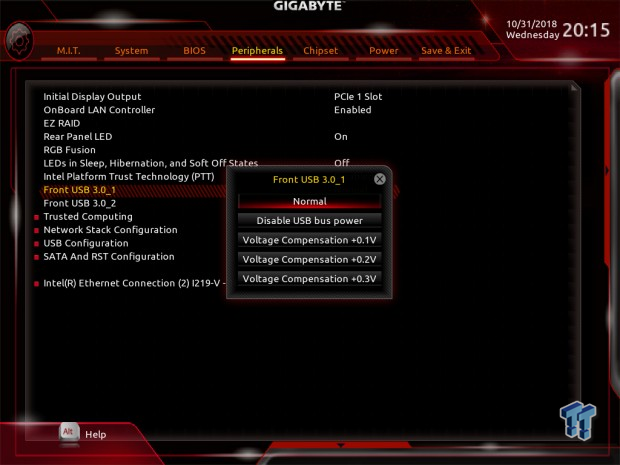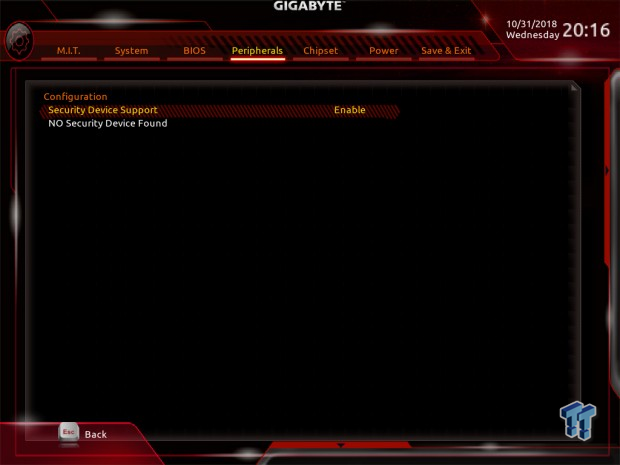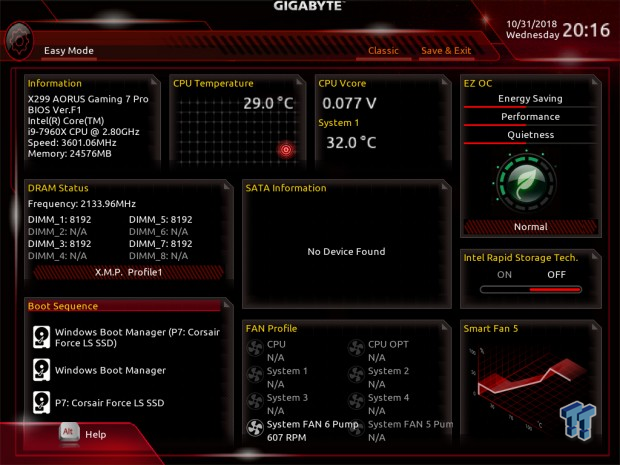 Software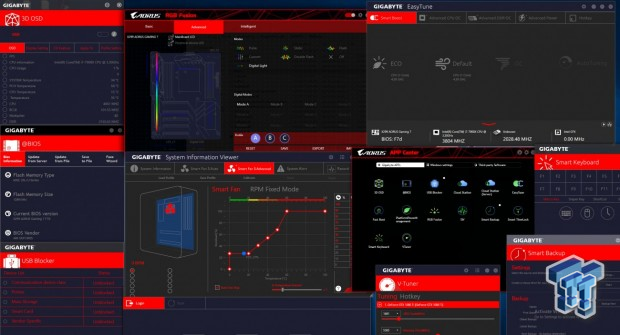 Software applications bundled with the motherboard include 3D OSD, @BIOS, BIOS Setup, USB Blocker, Cloud Station, EasyTune, Fast Boot, RGB Fusion, SIV, Smart Backup, Smart TimeLock, Smart keyboard, and VTuner.
Test System Setup
Steven's Motherboard Test System Specifications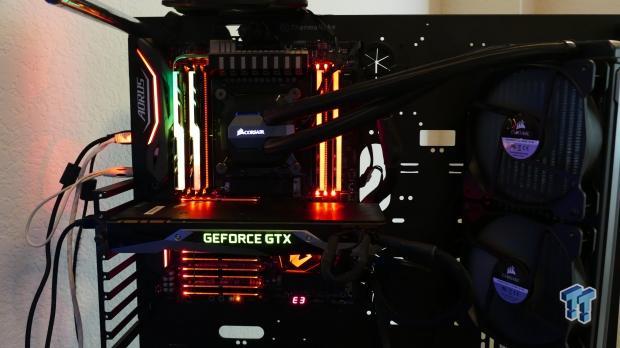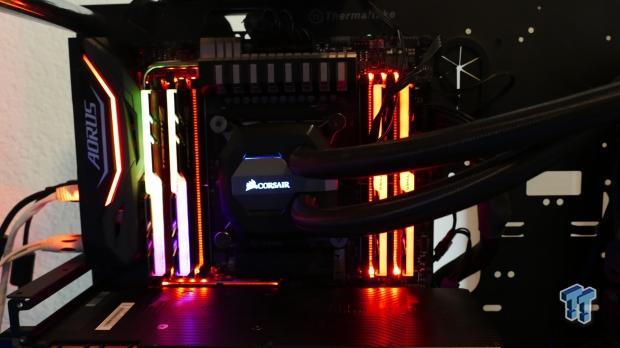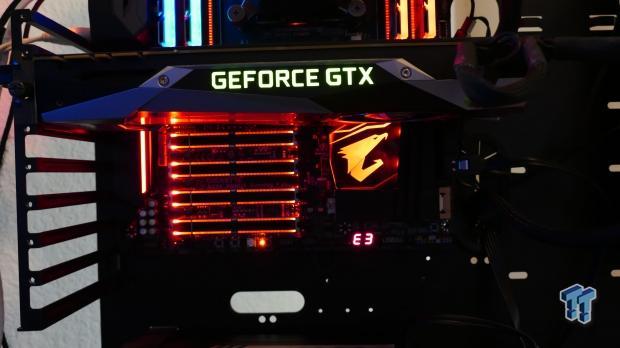 The X299 Aorus Gaming 7 lights up magically with all of its RGB LEDs. Some people might even argue that there is no need for RGB LED strips because of the crazy light show the motherboard provides.
If you like RGB LEDs then this could be the board for you, of course, you can also disable the lights.
Overclocking
Overclocking Results
CPU Overclocking
Right now, I am going to see how far the motherboard can push my 7960X. The best overclock (or typical one) able to pass my Handbrake 4K encoding benchmark for stability is 4.4GHz with 1.185v VCore.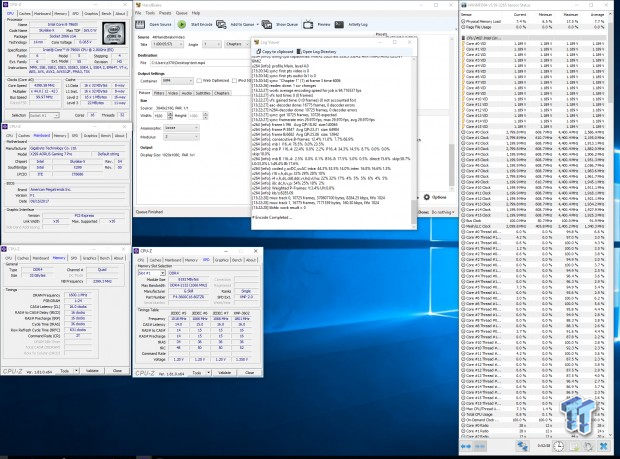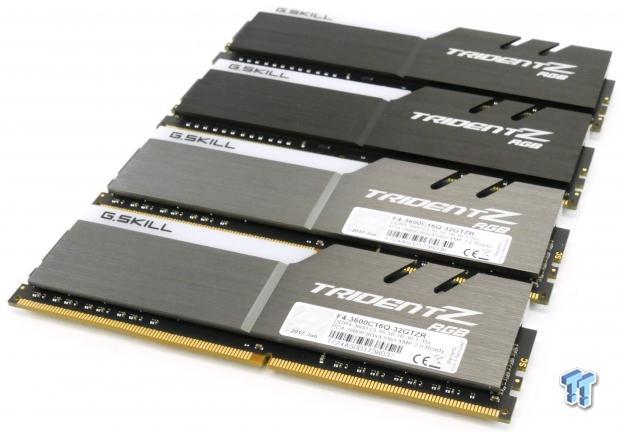 I set input voltage to 2.1v to ensure high performance, then set VCore to 1.185v with LLC at Turbo. There aren't any other PWM options to unlock current limits, but I didn't need them in the end. I did enable XMP for the 3600MHz kit, but it looks like this motherboard needs some more tuning with the kit, so I had to set the memory at 3200MHz.
CPU, Memory, and System Benchmarks
CINEBENCH R15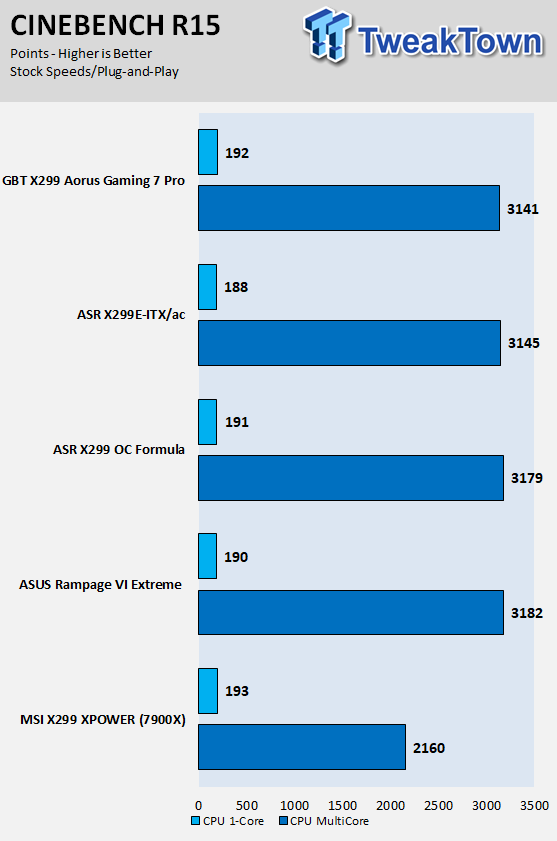 wPrime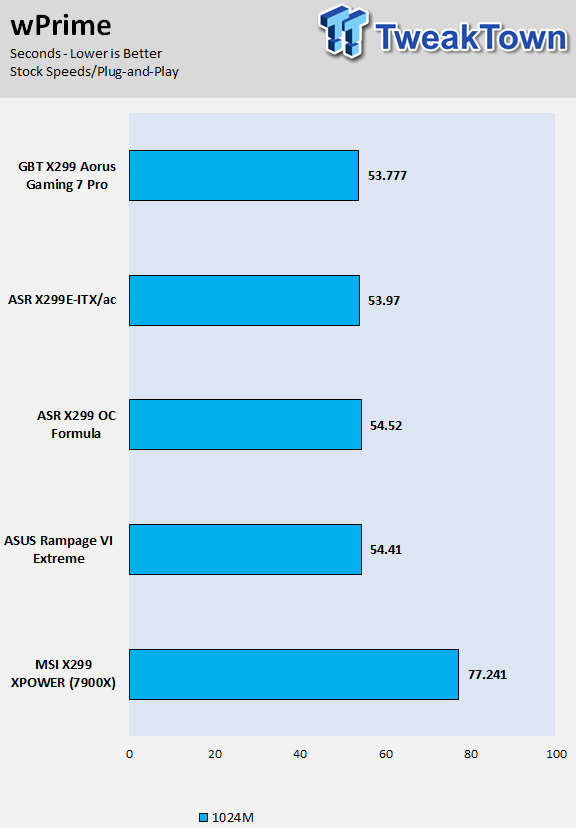 AIDA64 FPU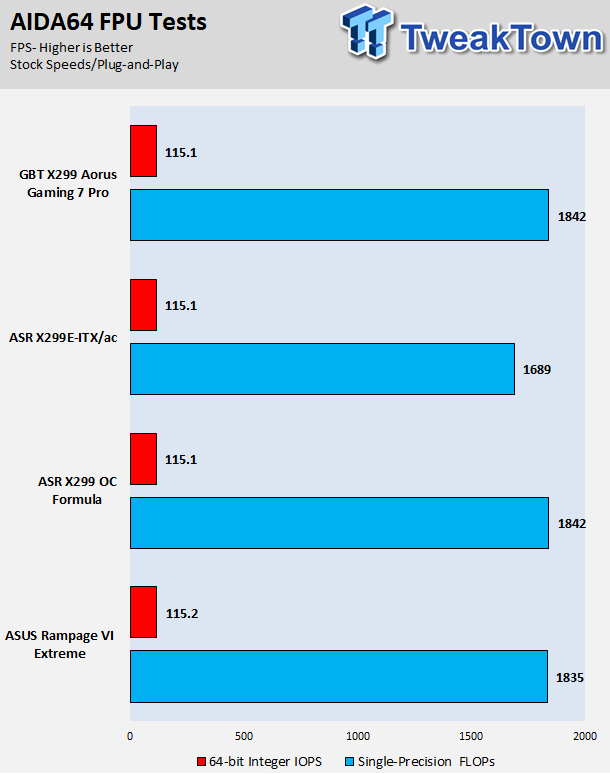 AIDA64 Memory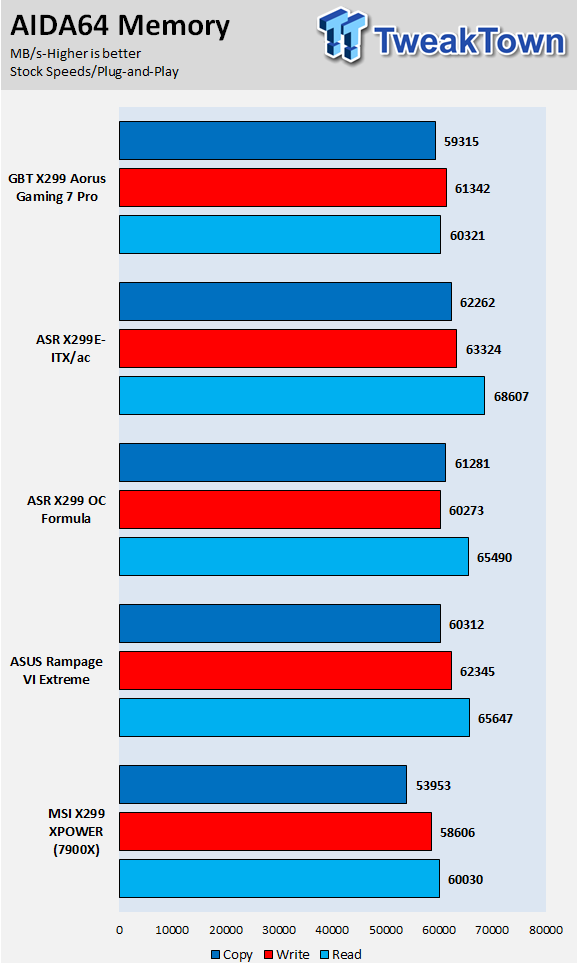 ScienceMark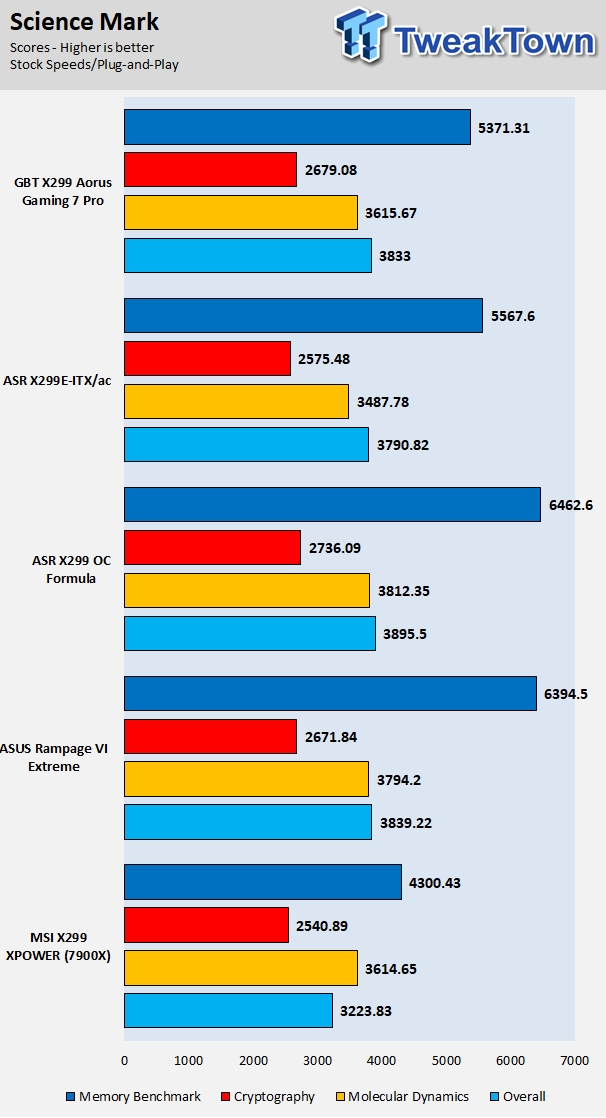 HandBrake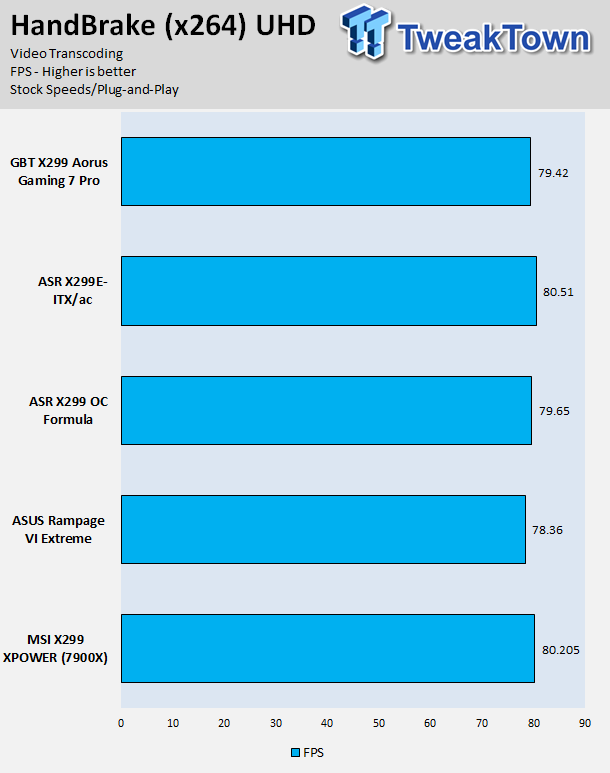 SuperPi 32M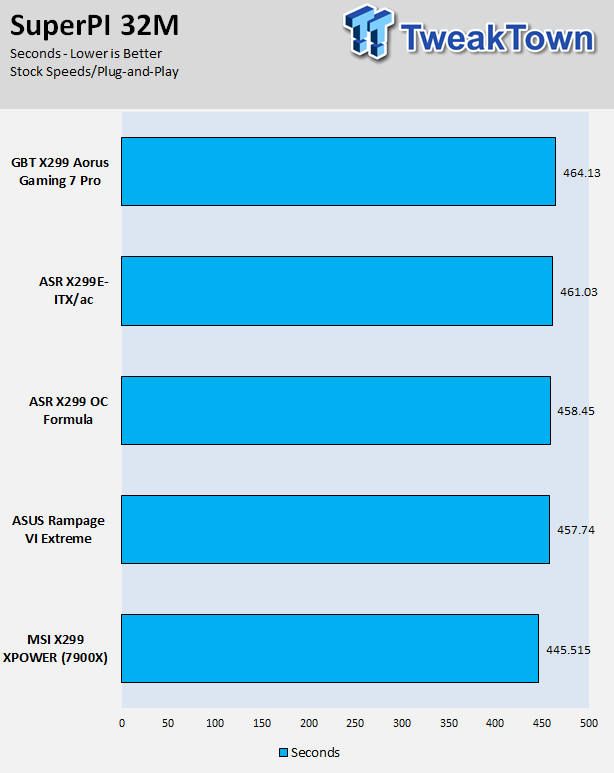 3DMark: Fire Strike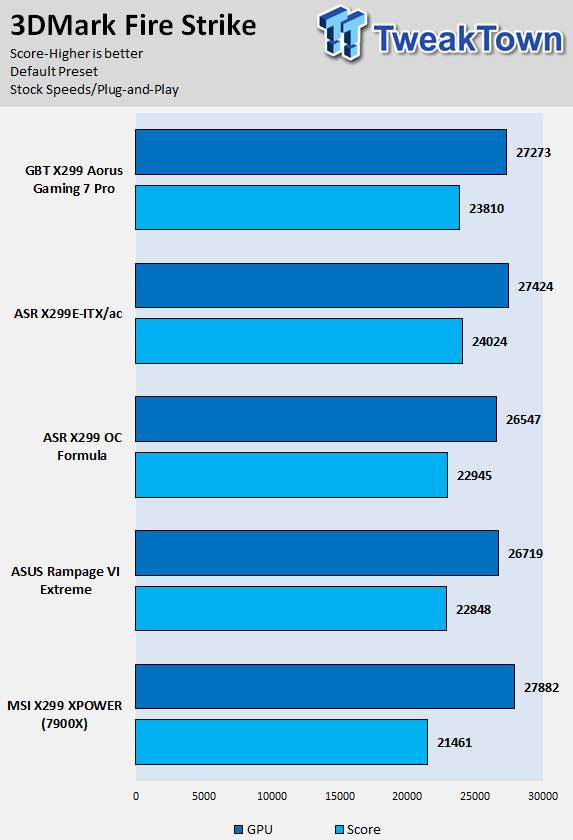 3DMark: Cloud Gate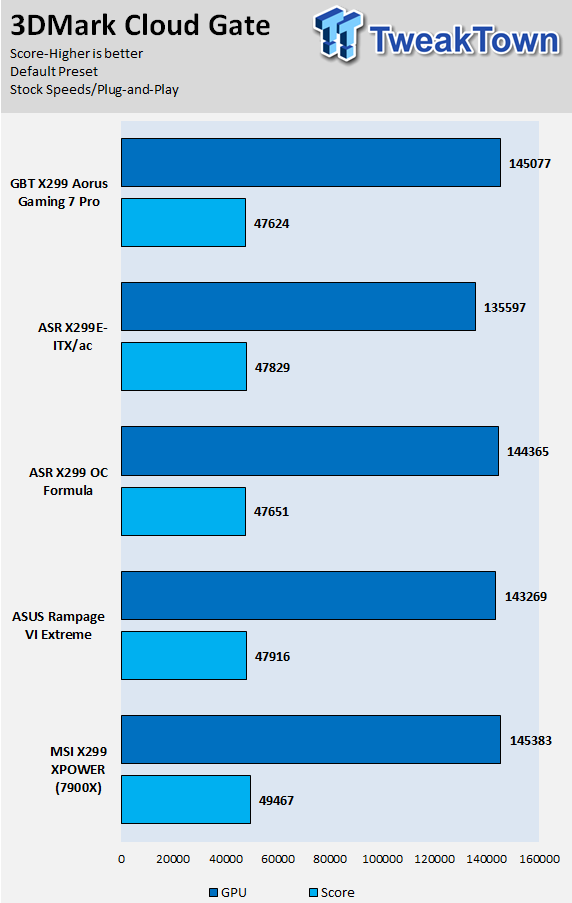 ResidentEvil 6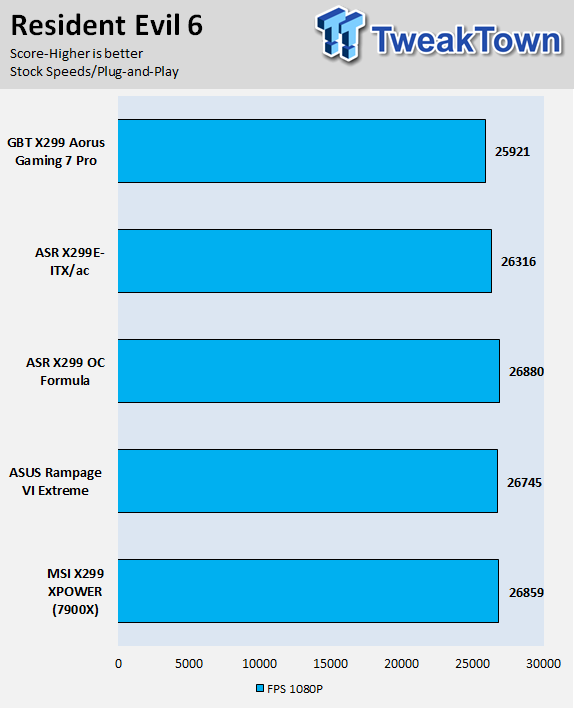 The GIGABYTE X299 Aorus Gaming 7 Pro's performance is quite good and does not really fall short in any real area. I did have to mess with memory interleaving to get the memory where it should be, but otherwise, I think the performance was solid all around.
I don't put too much credence into benchmarking the CPU or GPU to see how well the motherboard does, as the difference is almost always within the margin of error.
These tests are to make sure performance isn't below that margin, or to see what's going on if it's above.
System IO Benchmarks
CrystalDiskMark SATA6G: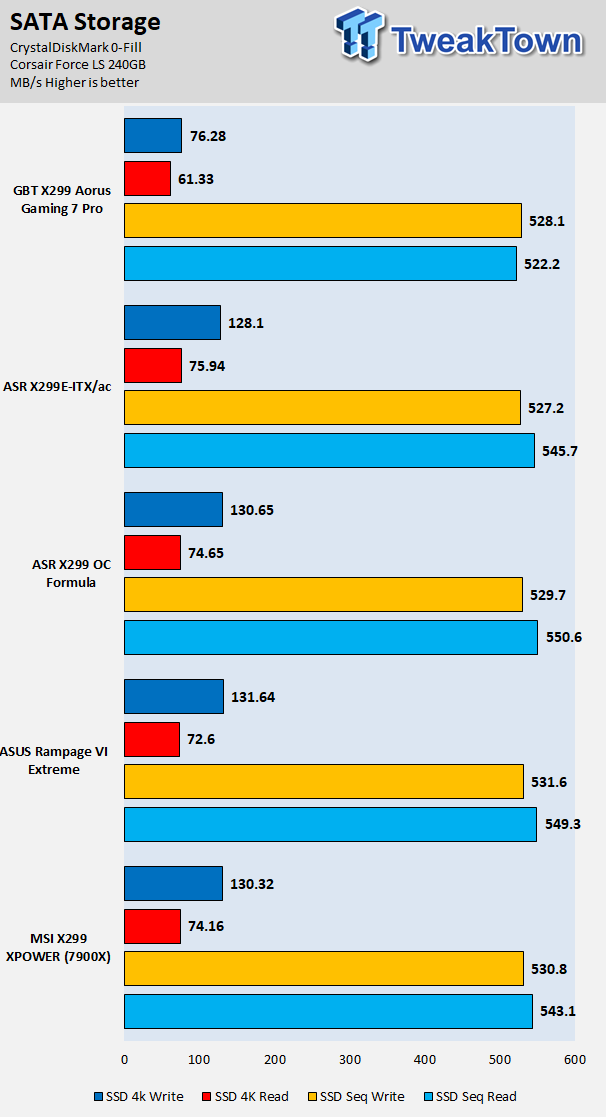 CrystalDiskMark M.2: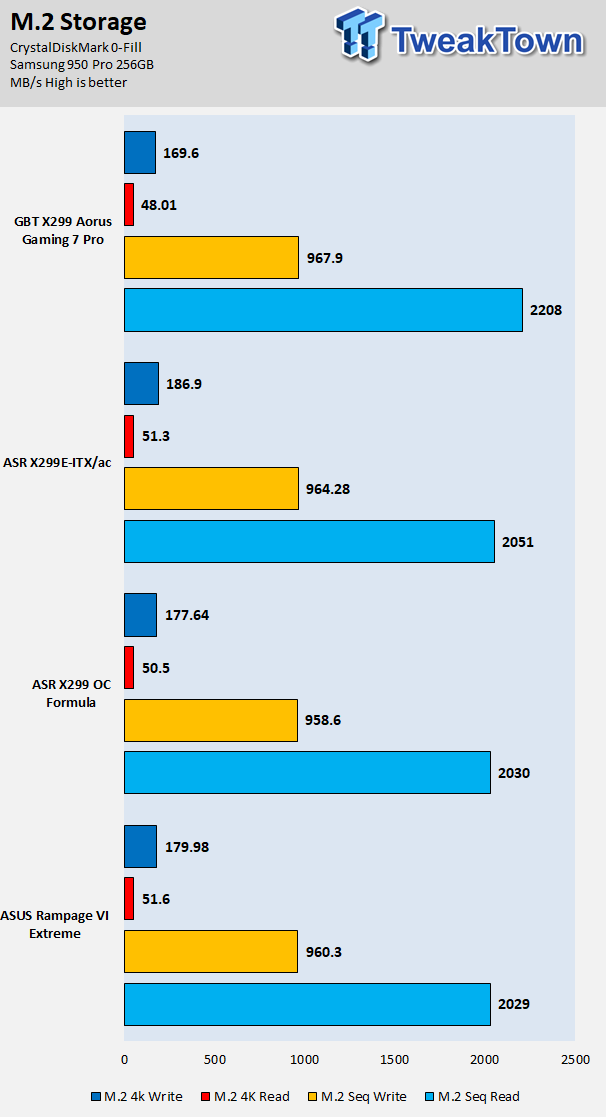 ixChariot Network Throughput: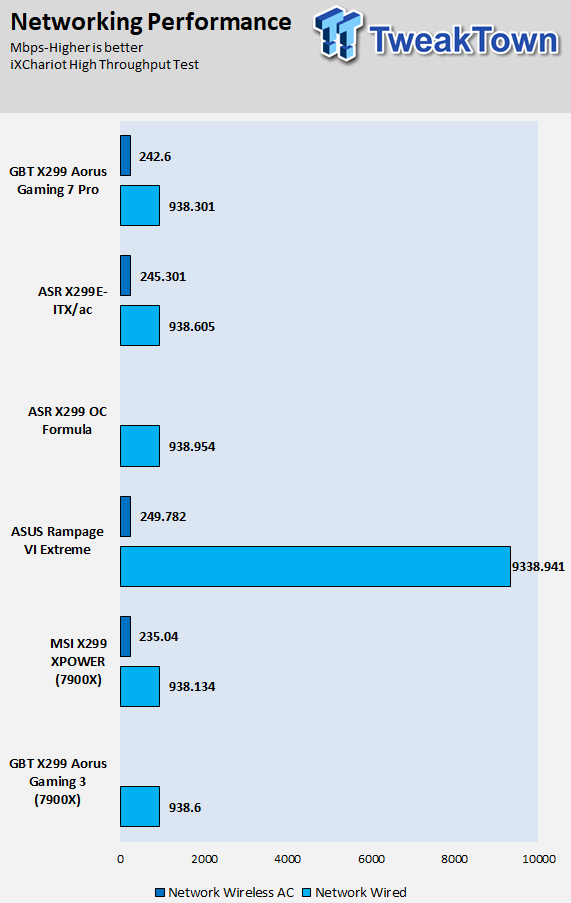 The X299-Aorus Gaming 7 PRO's SATA storage is all good except for random reads. M.2 speeds top the charts in sequential reads and writes, which is impressive in itself. Networking performance is where we would expect it to be, and overall is decent.
Audio RMAA 5.5:
I disable all audio features, set the correct bitrates, and then test the audio with a loopback test.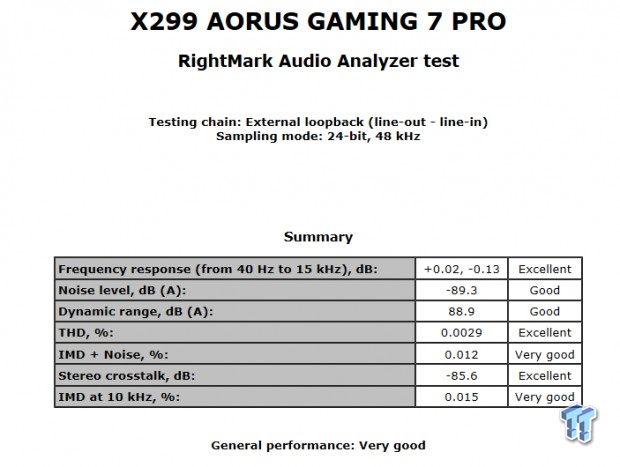 Sound Judgment by Ear: Excellent, but the results are reflecting the use of the ESS DAC and some of its sound effect features. There are five ratings for audio: 1. Problems, 2. Okay, 3. Acceptable, 4. Very good, 5. Excellent
VRM and System Thermal Imaging and Power Consumption
Thermal Imaging and Power Consumption
System power is measured at the wall with an AC power meter.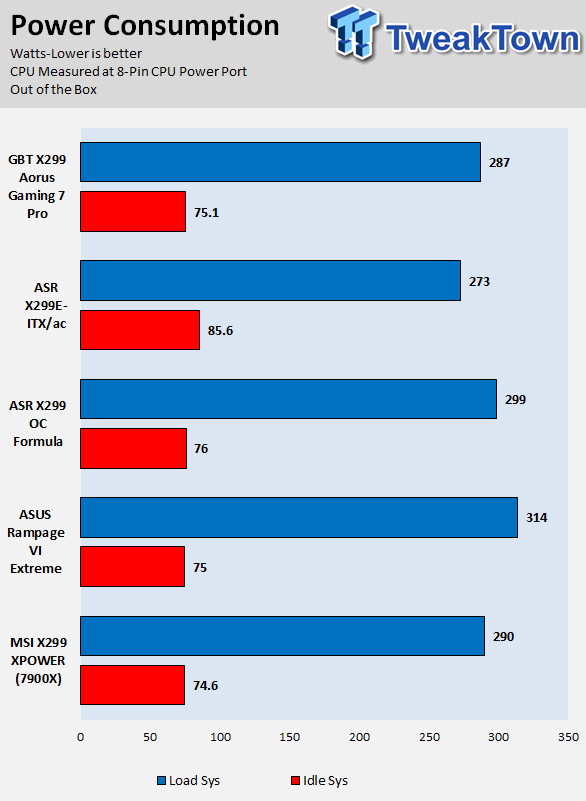 Note on Thermal Images: In the temperature section, we use our Seek thermal imaging camera to capture the surface temperatures of major components on the board. I look at the VRM and then all other things that light up the screen. If there is something to worry about, then I will state it. Otherwise, I will just show the hotter running parts of the board for fun. Unless some component is over 80-90C, then there isn't anything to worry about.
All systems will act differently, so I will look for commonalities, such as how far from the VRM the heat spreads through the PCB and the difference in temperature between the front side and backside of the PCB. Keep in mind, the majority of the heat from the VRM goes into the PCB as it is a giant soldered on copper heat sink. A larger difference in temperature between the back and front of the PCB points towards a more effective heat sink.
Thermal Testing at Stock Speeds:
The image on the left is always at idle, and the image on the right is at load. During ALL TESTS, fans above the VRM that cool the CPU cooler's (Corsair H110i) radiator are turned on to high (12v).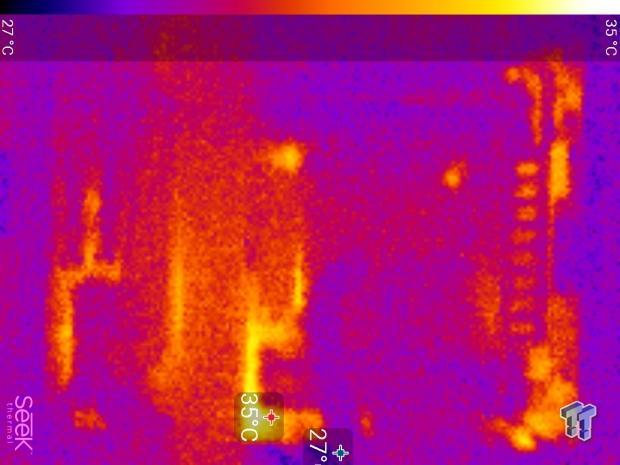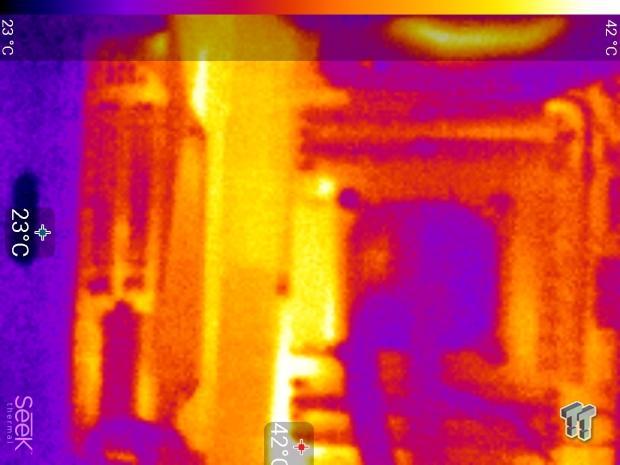 Full frontal.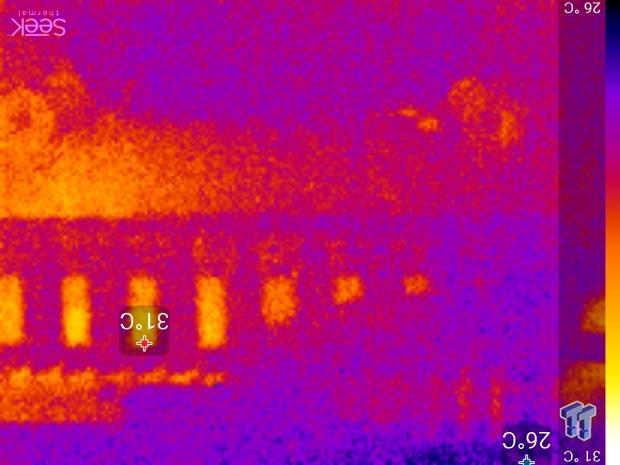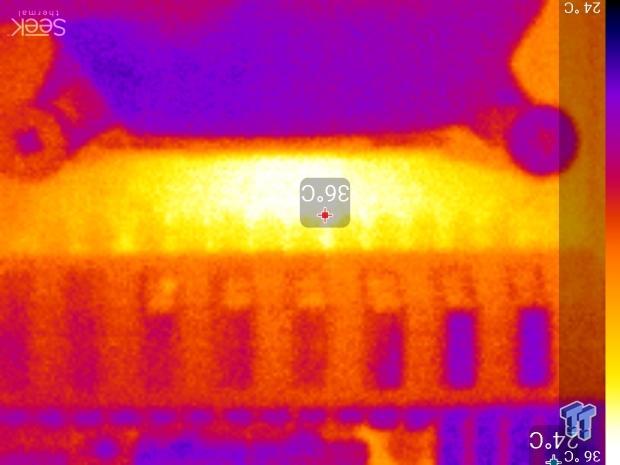 Up-close of the front of the VRM.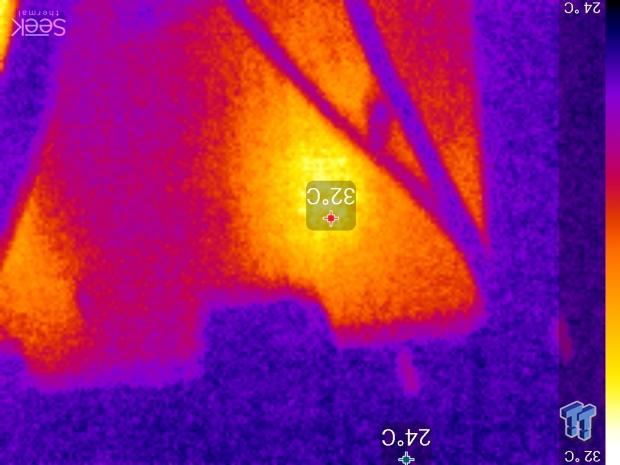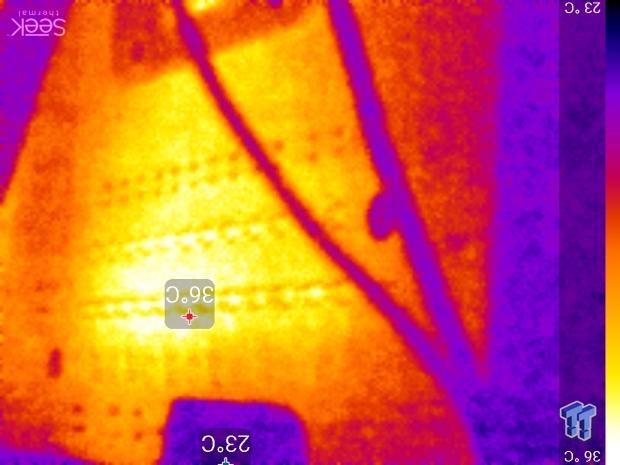 Up-close of the back of the VRM.
Controlled airflow 4.4GHz 2.1V VCCIN OCed VRM Thermal Imaging: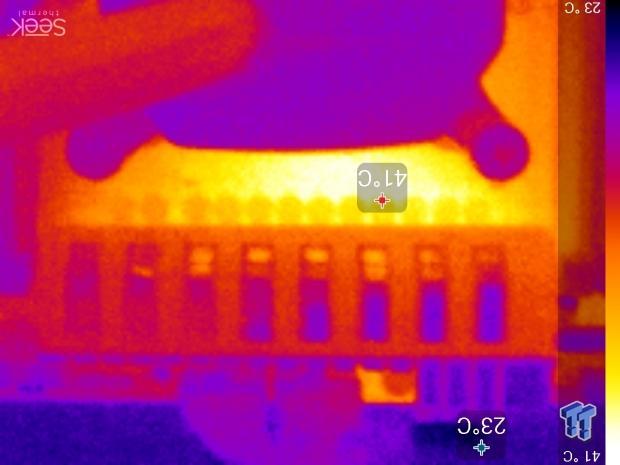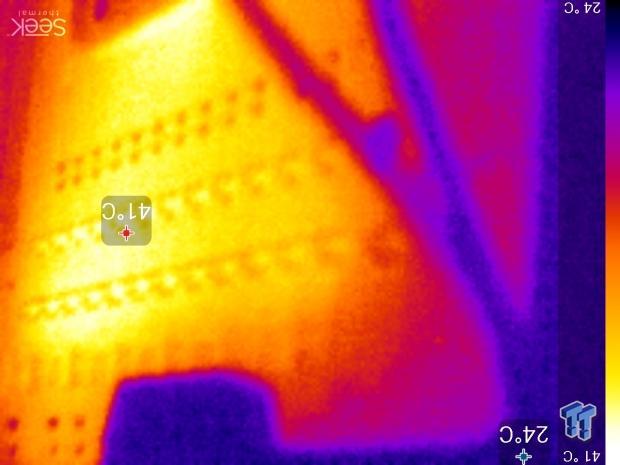 Temperature readings are taken at loop 25 of 30 loops of Intel Burn Test with AVX; there is a fan situated right above the VRM heat sink, so airflow is controlled. These are the best results I have seen thus far on any X299 motherboard, and as part of the new generation of VRMs with new heat sinks designed to better cool the VRMs, I am impressed, but I expected this.
Overall, very excellent temperature results, and with the temperature on the back matching that on the front, the heat sink is doing its job correctly.
What's Hot, What's Not & Final Thoughts
Here are key points about the GIGABYTE X299-Aorus Gaming 7 PRO.
What's Hot
BEST VRM Thermals So Far: I was shocked to see the thermal performance the X299 Aorus Gaming 7 Pro brings to the table, it was excellent. GIGABYTE went from a true eight phase high current VRM to a twelve (true six phase doubled) phase high current VRM that offers better cooling capability. While GIGABYTE increased power stage current rating from 50A to 60A, they decreased individual inductor current capability, but that doesn't matter since overall inductor count went up by 50%. The new heat sink actually seems to work quite well, and I never heard the fan spin up since it's a precautionary measure and only kicks in when MOS temperature reaches 90C.
Port Variety and General Features: USB 3.1, USB 3.0, DAC UP 2, internal USB 3.1 type-C header, Qualcomm WIFI/BT, Killer LAN< and Intel LAN are just a few features that we are mentioning. GIGABYTE also added an ESS Sabre DAC to the ALC1220 implementation and added a bunch of other hardware to improve audio quality. The motherboard is feature rich.
Tons of Fan Headers and Temperature Sensors: The X299 Aorus Gaming 7 PRO carries a robust fan and temperature system. Do you have eight fans (well seven since you have a VRM fan) of varying design and current requirements? GIGABYTE has you covered so you won't need to buy a fan controller. UEFI and Windows-based fan control were also decent and offered a wide variety of features.
Lights: I will say it, I like RGB LEDs, but only when they are implemented the right way. I don't like non-diffused RGB LEDs, and I prefer digital/addressable RGB LEDs because they can produce stunning effects, and GIGABYTE provides both of those things. The digital RGB LEDs are integrated into the IO and audio covers, and the motherboard provides a header capable of supporting 5v and 12v strips. The motherboard also offers two RGBW headers, so you get true white along with the rest of the spectrum, but you also can just use traditional RGB LED strips as well.
What's Not
No 2-Way SLI with 16 Lane CPU: Because of the way GIGABYTE has routed PCI-E lanes from the CPU, 16 lane CPUs can't support 2-way SLI (CrossFireX is supported at x8/x4).
Final Thoughts
The GIGABYTE X299-Aorus Gaming 7 PRO has a few upgrades over the X299 Aorus Gaming 7, but also some downgrades. For starters, the VRM and VRM heat sinks on the Pro are both clearly better and can easily handle Intel's HCC CPUs, and all the M.2 slots get Heat Shields instead of just one like on the original Gaming 7.
However, GIGABYTE has also made some changes; the digital RGB header is now three pins with a jumper to select between voltage levels, and the reset button is a different color making differentiating between the onboard buttons significantly easier. GIGABYTE did remove DAC-UP for two of the rear USB 3.0 ports, and they changed the high amperage header to a typical system fan/pump header.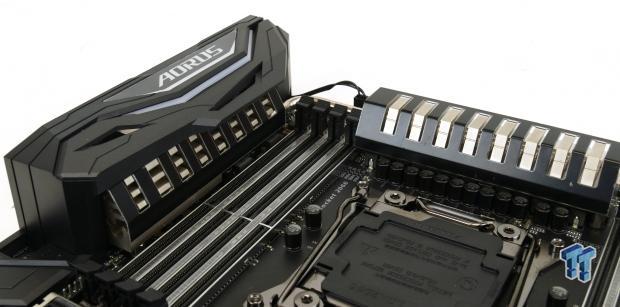 I believe that these changes are not major enough to be a big issue or make the X299 Aorus Gaming 7 Pro an inferior motherboard, although I can see how they differentiate the motherboard enough to co-exist with the X299 Aorus Gaming 7. It has one of the best VRMs and VRM heat sinks of any X299 motherboard, and that's a big deal.
If you buy a CPU with ten cores or less I would stick with the X299 Aorus Gaming 7, but if you are using a CPU with more than ten cores and want to overclock without a fan pointed at the VRM, then the X299 Aorus Gaming 7 Pro makes a lot of sense.
It's an excellent motherboard with solid upgrades over its predecessor, but when it releases, its price will be the ultimate deciding factor regarding its value.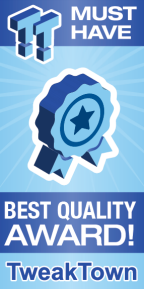 | | |
| --- | --- |
| Performance | 90% |
| Quality | 98% |
| Features | 94% |
| Value | N/A |
The Bottom Line: With one of the best combinations of VRM components, cooling, and features, GIGABYTE's X299 AORUS Gaming 7 Pro is an excellent contender to handle any of Intel's Core i9 processors.
PRICING: You can find products similar to this one for sale below.

United States: Find other tech and computer products like this over at Amazon.com

United Kingdom: Find other tech and computer products like this over at Amazon.co.uk

Australia: Find other tech and computer products like this over at Amazon.com.au

Canada: Find other tech and computer products like this over at Amazon.ca

Deutschland: Finde andere Technik- und Computerprodukte wie dieses auf Amazon.de
We openly invite the companies who provide us with review samples / who are mentioned or discussed to express their opinion. If any company representative wishes to respond, we will publish the response here. Please contact us if you wish to respond.