Baby Driver Movie Review
Leaping to the attention of Hollywood with 2004's Shaun of the Dead, before following up with Hot Fuzz, and Scott Pilgrim vs the World (two of my personal favorites), Director Edgar Wright rapidly established his credentials as one of the most innovative and compelling directors of modern times.
While he left pre-production of Marvel's Ant-Man with his integrity intact after the risk averse studio decided they weren't in sync with his vision, out of the ashes of that (unsurprisingly mediocre) project comes Baby Driver. But is Wright's passion project as equally entertaining for audiences? Let's go for a drive.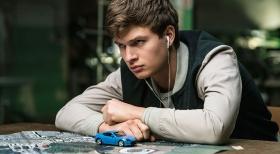 Coerced into settling his debts to local Kingpin Doc (Kevin Spacey), getaway driver Baby (Ansel Elgort) find his final heist becoming ever more complex after he falls for a local waitress Debora (Lily James), while plans for the final job begin unraveling at the hands of a dangerous and unpredictable crew. As the clock ticks to the first shots ringing out, Baby's plans of going straight and driving off into the sunset begin to seem like an impossible dream against forces he can't control. But his iPod gives him a few cards of his own to play.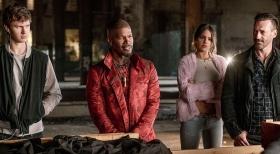 A marked departure from Wright's precious comedic ventures, Baby Driver very nearly defies any attempts to define it. Is it drama, action or musical? In truth, it's equal parts all three. But before you think that can't possibly work together, Wright here to prove he's... well, right.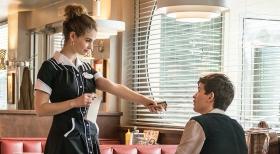 Employing the deserved clout that Wright has accrued gives Baby Driver features a wonderful ensemble of actors, who despite not all being household names, have been cast to perfection. There's little doubt that Kevin Spacey can be a wholly convincing villain, his turn here is menacing, laced with hints of latent loyalty. Jamie Foxx's wildly unpredictable (and aptly named) 'Bats' is equally as sardonic as he is terrifying and is directly responsible for one of the film's most memorable and nail biting sequences, while Jon Hamm pivots from party animal to stone cold killer at a moment's notice.
Still, the real stars here are the young lovers played by Ansel Elgort and Lily Adams, and they certainly make for a charming and believable pairing. Best known to younger audiences courtesy of roles such as The Fault In Our Stars, and Divergent, Baby Driver will probably (and deservedly) be his break out role. With a dry sensibility and a mischievous curl of his lip, he reminds of a young Harrison Ford, such that I can't help but wonder why Disney cast another actor for the upcoming spin-off Han Solo film, even though he was reported to be in contention for the highly coveted role.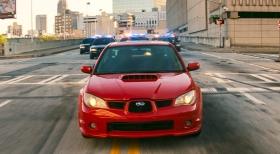 With so many hits to choose from, Baby Driver sits somewhere in the middle of in director Edgar Wright filmography, even though it'd be a clear highlight of most any other director. But that's not meant to take anything away from Baby Driver, which is an excellent, well-paced, slickly edited and involving film. Wright never shied away from expressing an affinity for Marvel's Ant-Man character (which I'm sure would have made for a fantastically entertaining film) the cinematic world is undoubtedly a better place for Wright concentrating on bringing his own visions to life in unadulterated form.