Lenovo ThinkStation P910 Workstation PC Review
Lenovo's ThinkStation P910 workstation PC is the most powerful system that Lenovo sells. Well, this should be fun! Let's see what it can do.
Published Jun 21, 2017 8:20 AM CDT
|
Updated Tue, Nov 3 2020 6:58 PM CST
7 minute read time
TweakTown's Rating: 94%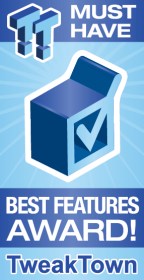 The Bottom Line
Lenovo's ThinkStation P910 is a powerful workstation designed for the most demanding workloads and features a unique totally tool-less and modular capability.
Introduction, Specifications, and Pricing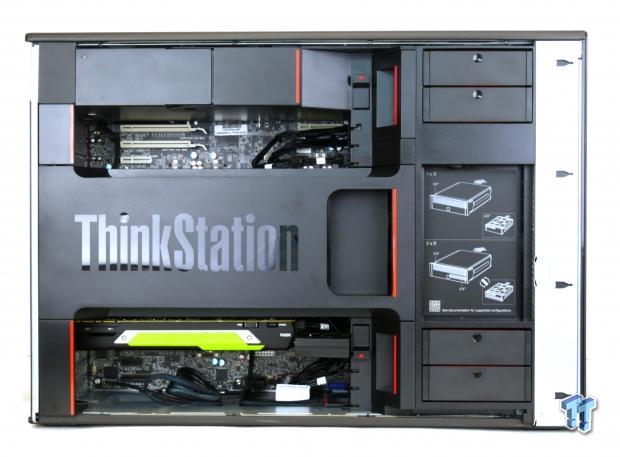 While we typically cover gaming PCs and notebooks, Lenovo asked if we wanted to take a look at their most beastly desktop PC, the ThinkStation P910. The P910 is designed for professionals who need an enormous amount of processing power. Workstations are common in professional industries, especially when professionals need to design, process, and validate mission-critical tasks. Lenovo's target markets for the ThinkStation P910 are, "engineering & architecture, media & entertainment, oil & gas, or medical industries."
Workstations of this caliber are designed with reliability in mind, but they also have to be serviceable, and Lenovo has taken a unique approach and pretty much modularized the entire PC. Having already gotten hands-on with the P910, I can tell you this review will be a bit more surprising and exciting than others because of the impressiveness of the workstation's design.
Specifications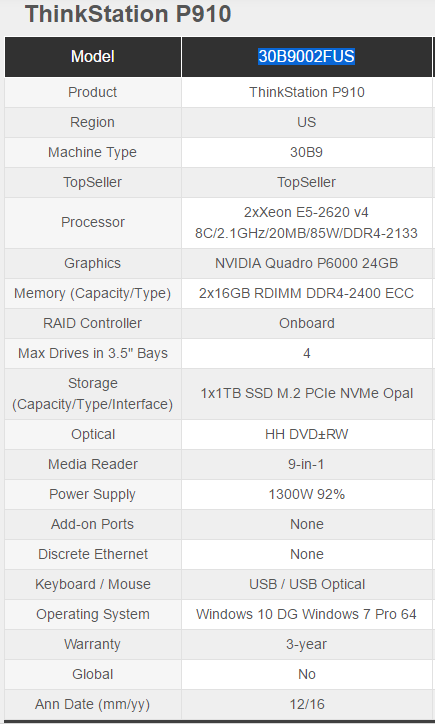 The ThinkStation P910 in our configuration is a straight up beast. While it can be configured with faster CPUs, it does use two Xeon E5-2620v4 processors, each with 8 cores and 16 threads running at 2.1GHz with a 3Ghz Turbo. The workstation gives each CPU one 16GB stick of ECC DDR4, so you can add in three more per CPU to take advantage of the processor's quad channel memory controller.
An add-in card houses a single 1TB Samsung SM961, and there is room from another. The real kicker is the GPU, Lenovo equipped our unit with a NVIDIA Quadro P6000 24GB GPU, which makes up more than half the cost of the workstation.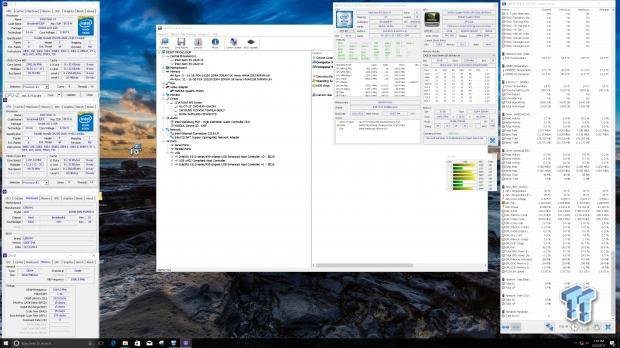 The unit weighs 66lbs, and there is actually a warning on the bottom edge on the back, suggesting two people move the workstation. It's also quite large, with an extra foot in length compared to a standard ATX case. You can customize the ThinkStation P910 to your exact specifications.
Pricing
The Lenovo ThinkStation P910 base model costs $1899 and can go upwards towards $10,000 like our unit. Our unit's configuration costs roughly $8500.
Packaging and System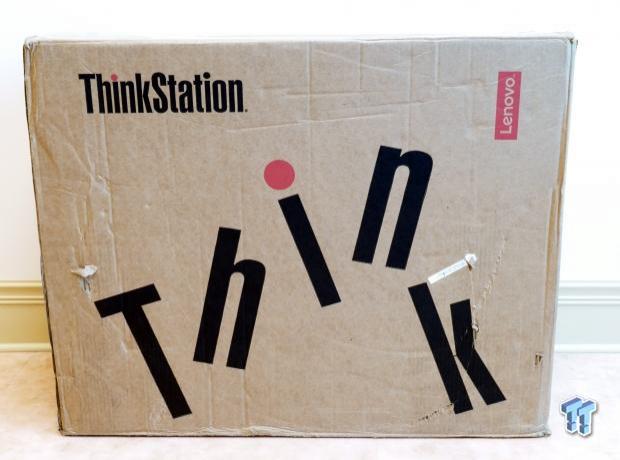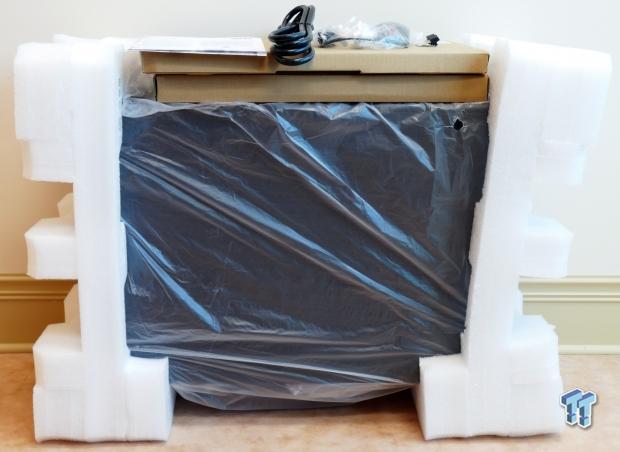 The PC comes packaged in foam and is well protected. However, you will need a dolly or a friend if you are going to move the PC around much. If you are getting one of these to work from home, I would highly suggest taking it out of the box and using the handles to take it up and down stairs.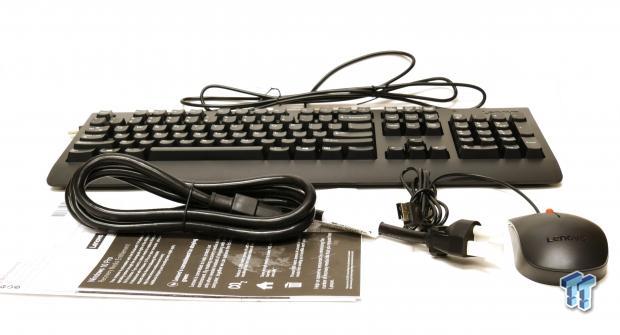 Accessories include AC power cable, traditional keyboard, mouse, and manuals.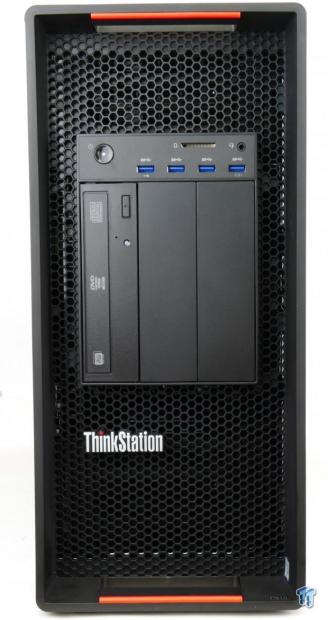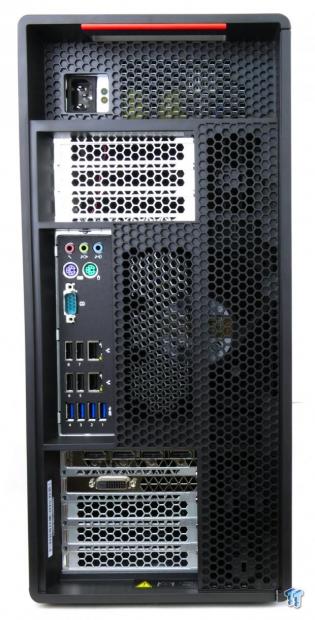 The front of the PC features four USB 3.0 ports, power button, SD card slot, and headset jack. The indicator logos on the front light up white. There is also an optical disk drive, and you can add more later on. The rear of the unit features the AC power input, headphone jack, microphone jack, line-in, PS/2 keyboard, PS/2 mouse, COM port, four USB 2.0 ports, four USB 3.0 ports, two 1Gbit LAN ports, DVI, three DisplayPorts, and one HDMI port. Both the front and back of the unit feature honeycomb vents.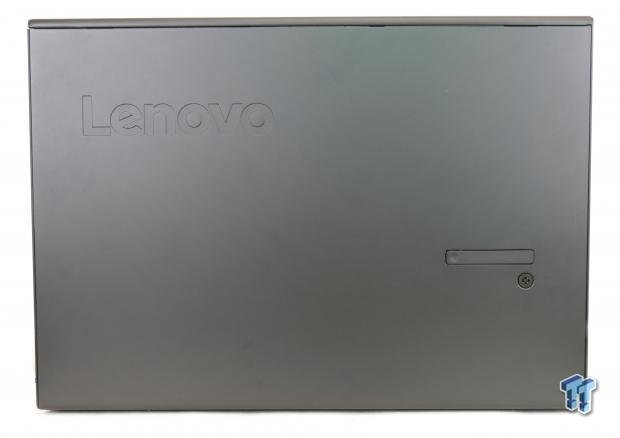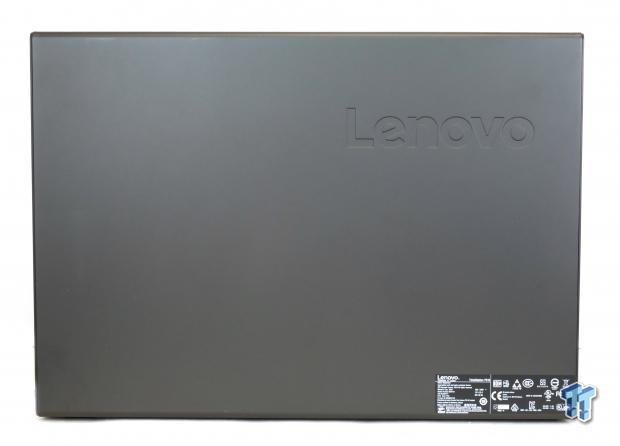 The right side of the computer has a latch that securely locks the panel in place. The left side panel can only be removed by unlocking it from inside the chassis.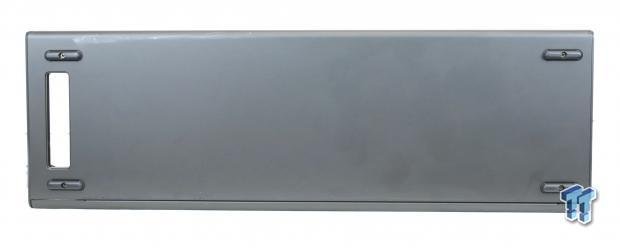 The top of the PC has two large handles, and the bottom has another handle along with four rubber feet.
The locking mechanism is quite strong, and the keys are individually coded. When you lift the handle, the panel slides back enough to open the PC up.
Teardown of the ThinkStation P910
The Teardown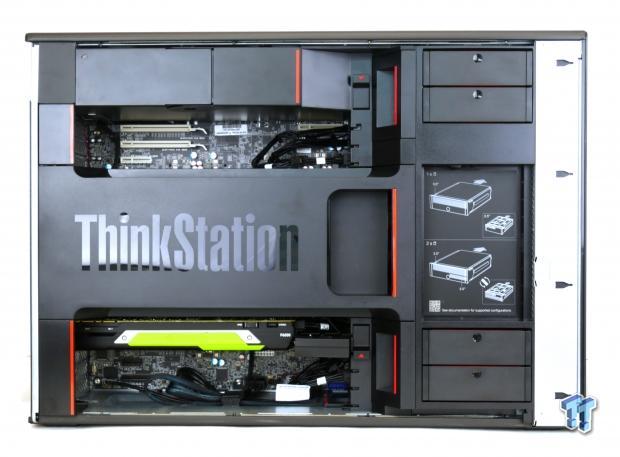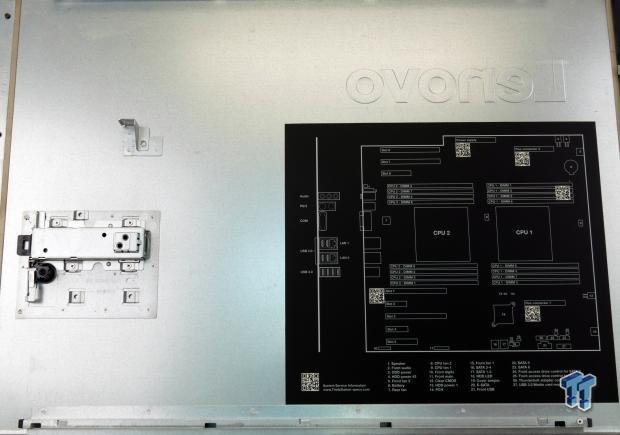 With the side panel removed we can see how Lenovo has made the ThinkStation modular. Each of those red strips is where you pull to unlock and pull out the different components. It's super easy to switch out the PSU, install drive, add PCI-E devices, and swap out fans. Inside the side panel, we can see a diagram of the motherboard along with the mechanism of the lock.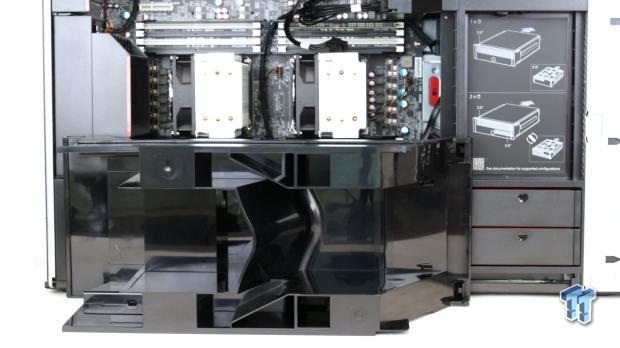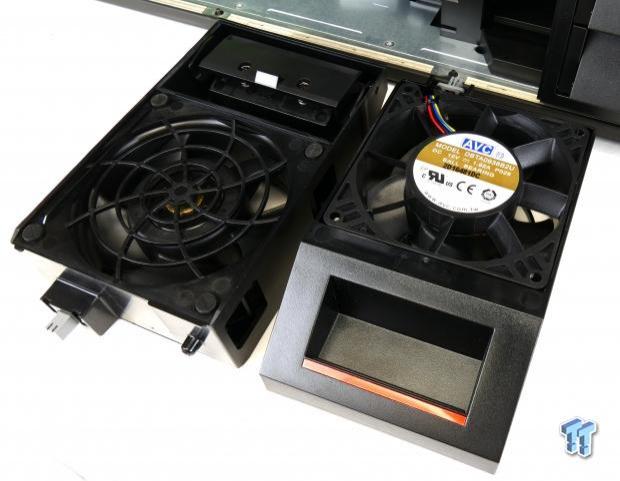 A really interesting shroud (called an airflow baffle) directs independent air streams to each CPU cooler and directs airflow to the exhaust fan. It's a patent-pending technology and allows for both CPUs to co-exist in peace, where one doesn't suffer from the heat of the other. The fans are quite big and use Lenovo's proprietary connector to attach to the motherboard.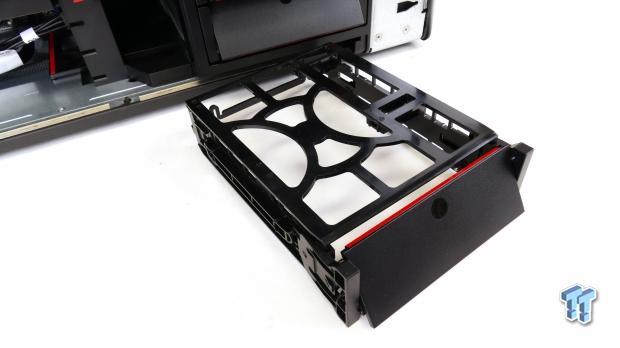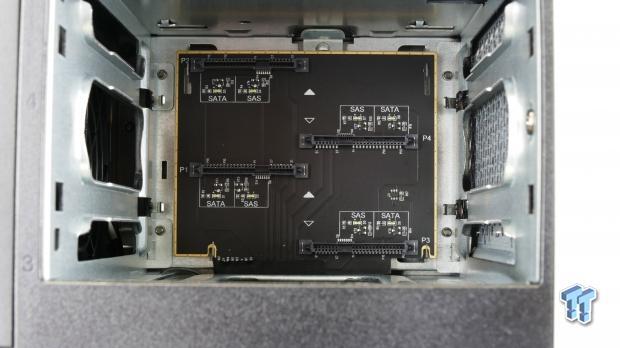 There are four HDD/SSD cages, and each one fits two drives. Inside the drive bays, we find two sets of logic boards that support both SATA and SAS drives. So you can plug in multiple Intel 750s as well as normal SATA based storage devices.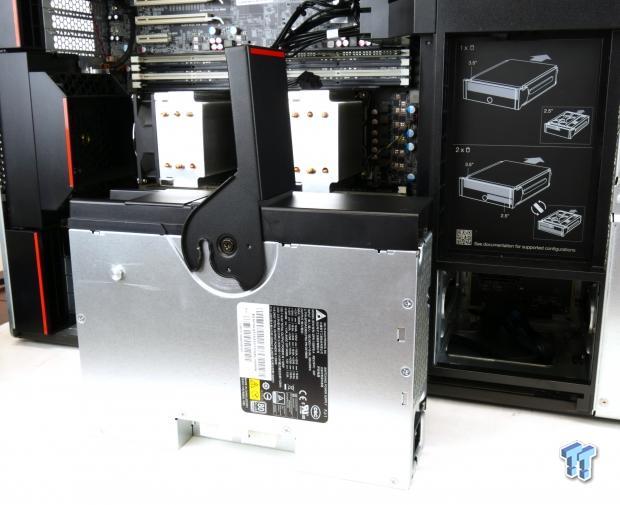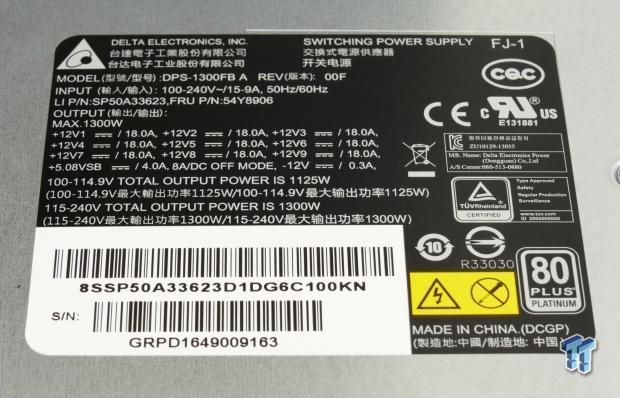 The PSU is also modular and has no cables attached to it. It's rated for 1300W with 92% efficiency.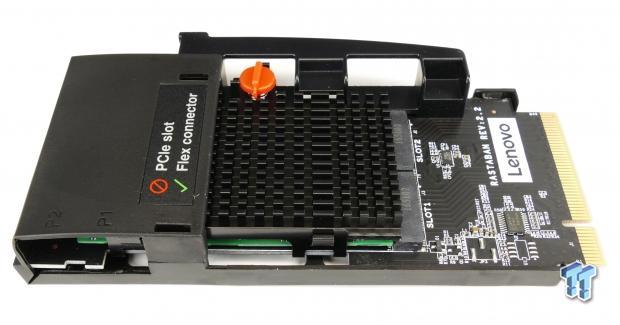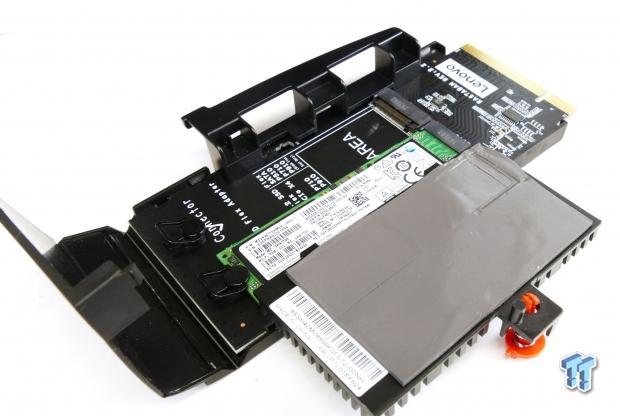 A PCI-E Flex Connector slides into a PCI-E 3.0 x4 slot. The card offers two M.2 slots and houses a single M.2 drive (SM961). A heat sink will cool down the M.2 drives.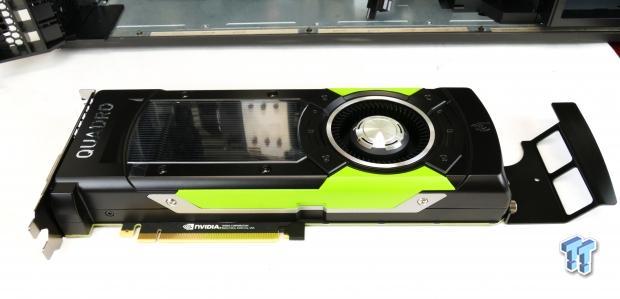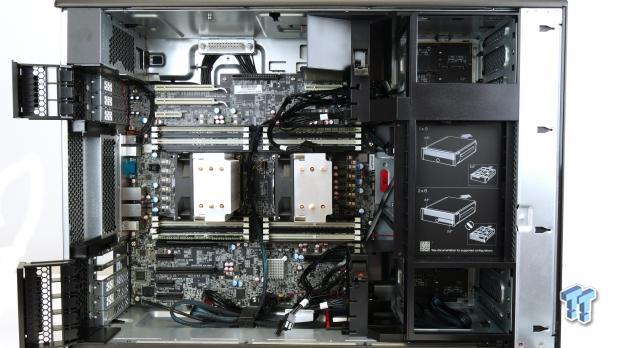 The $5000 NVIDIA Quadro is supported by a metal bracket that doesn't let it droop, so it's protected during transit. You can add in PCI-E cards at the top and bottom of the PC, and tool-less locks secure the PCI-E cards in place. The entire PC, except for the CPU coolers, is designed to be tool-less.
BIOS and Software
BIOS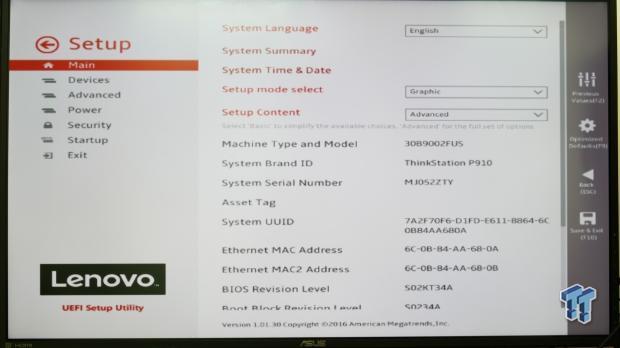 Lenovo 's UEFI BIOS is very advanced, one of the most advanced I have seen on a desktop PC. It works more like a software application than a BIOS, and you can easily use the mouse. Menus inside the main menus are text objects you double click.
The ThinkStation is a powerful workstation, and security is very important, and you can find all the security measure you need to lock down the system in the UEFI. You can also setup console redirection and different virtualization settings.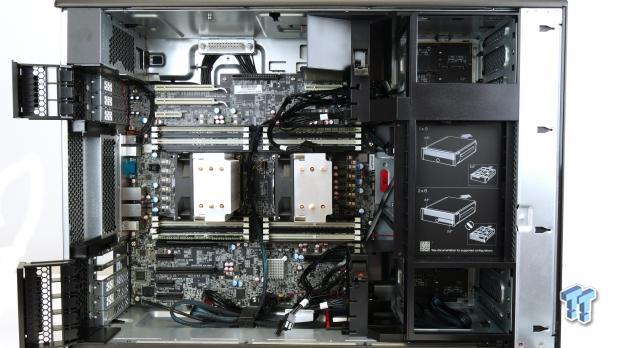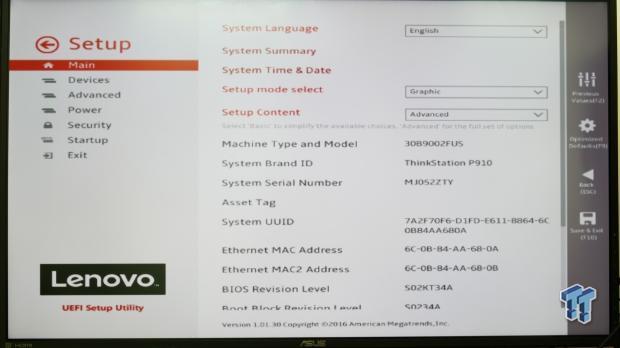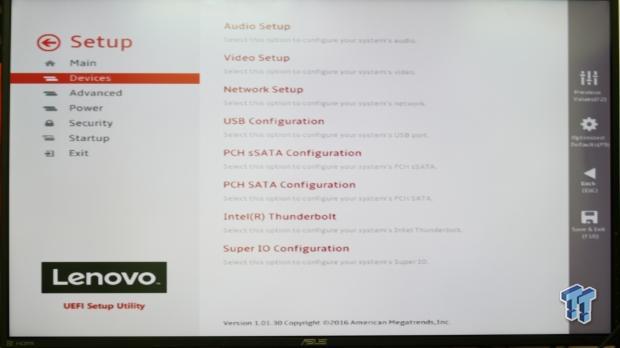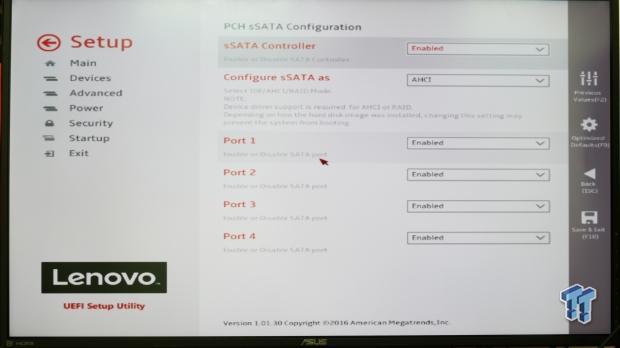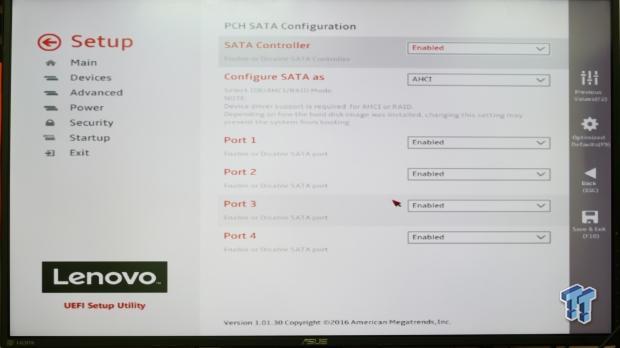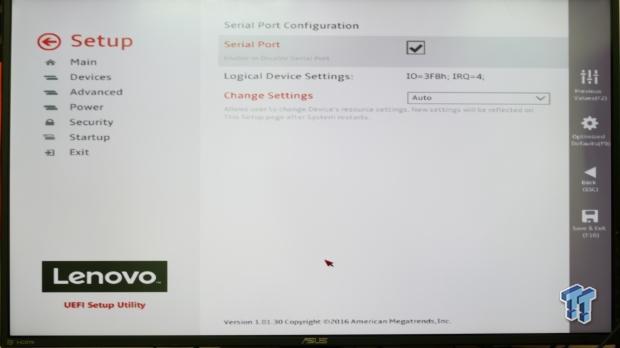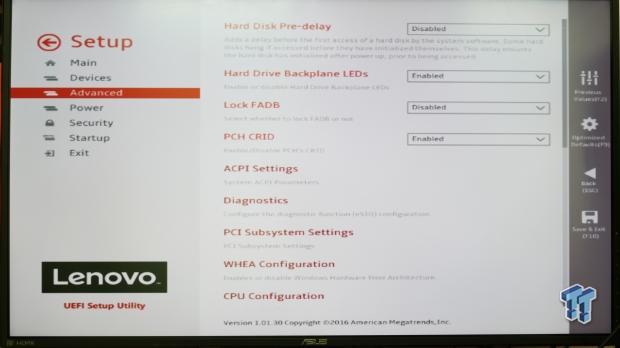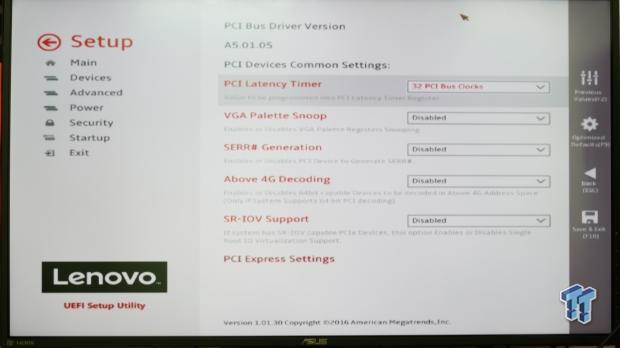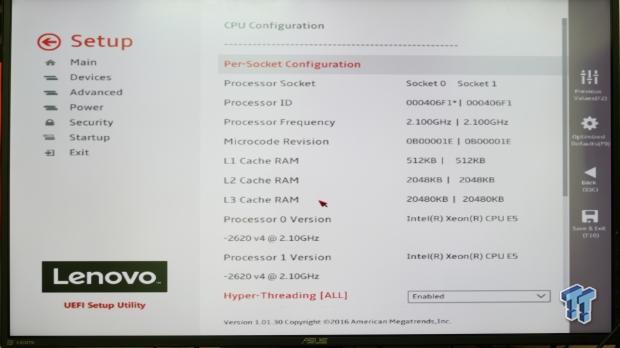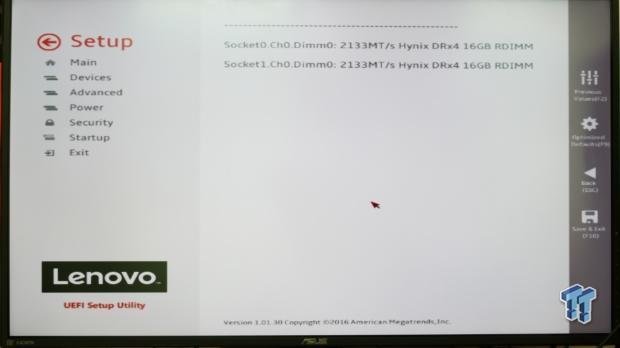 Software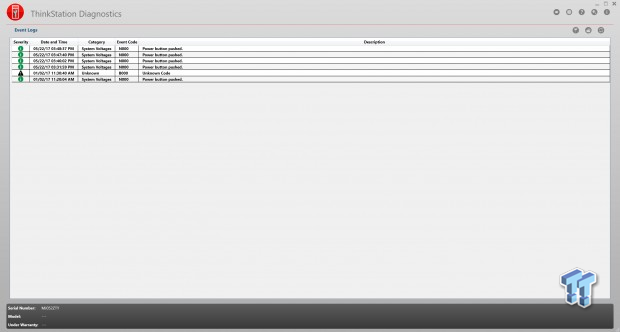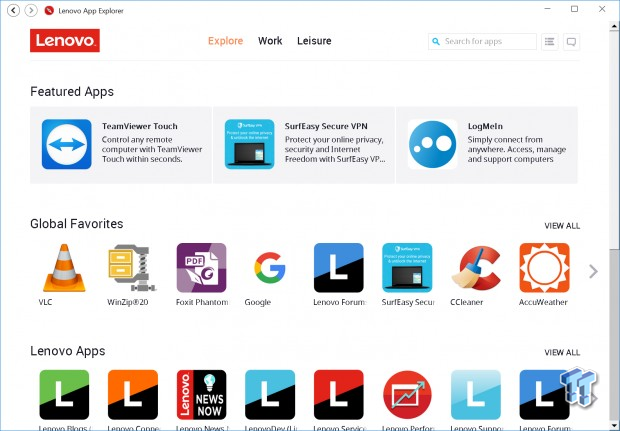 Lenovo has a few software applications pre-installed including ThinkStation Diagnostics that logs all events and can help diagnose issues. You also get Lenovo App Explorer where you can control different applications.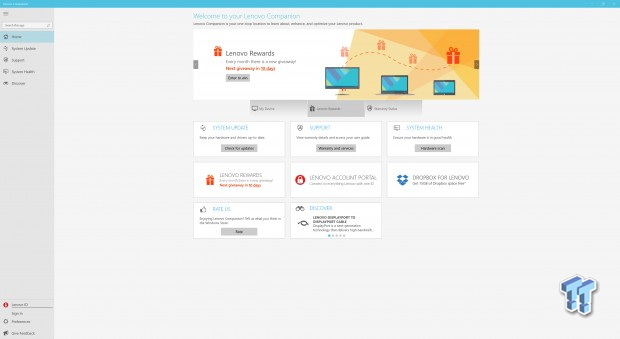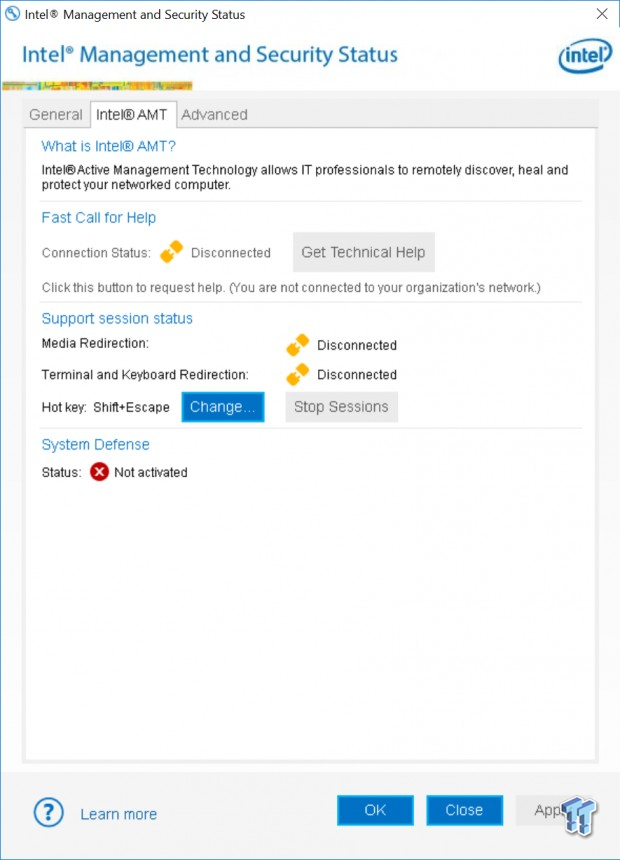 Lenovo Companion is also present so you can setup Lenovo updates and support. Intel's Management and Security Status Application allows you to control AMT and other security features.
Test Setup and Benchmarks
Test Setup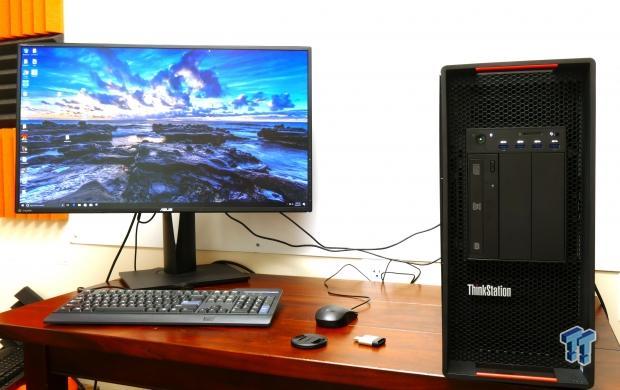 The USB, power, and HDD activity indicators on the front panel are backlight with white light.
CPU, Memory, System, and Graphics Benchmarks
CINEBENCH 11.5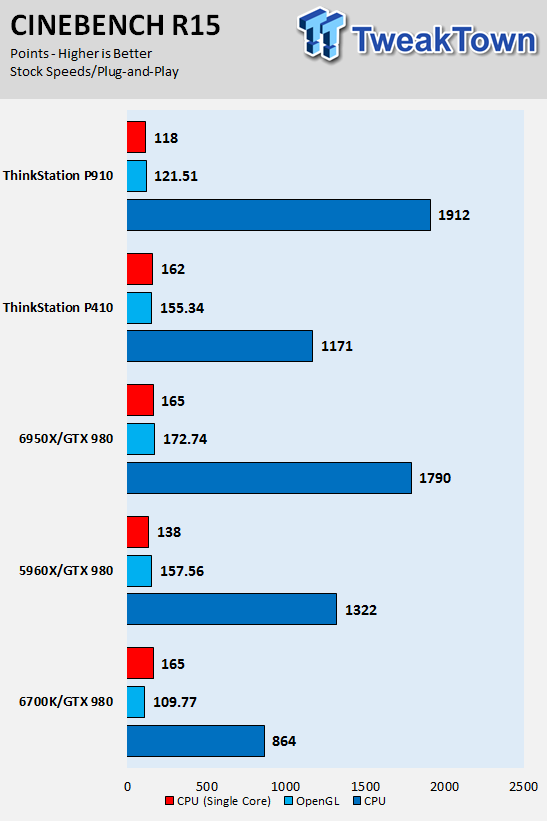 wPrime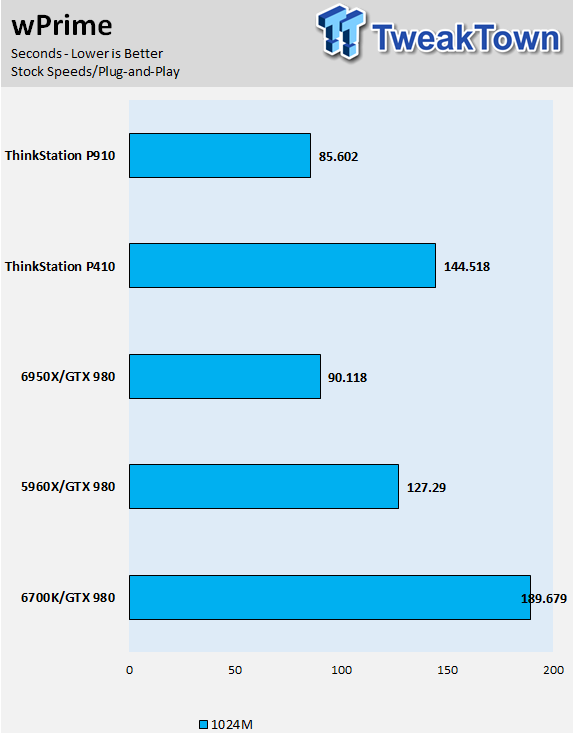 AIDA64 AES and HASH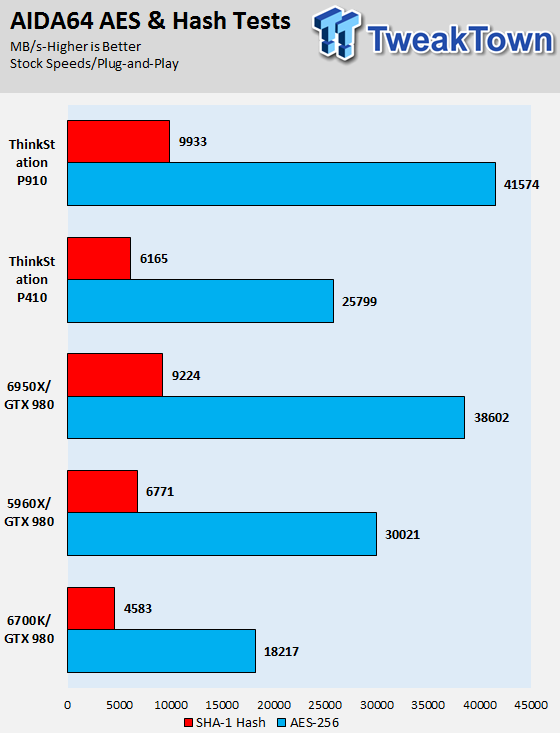 AIDA64 FPU Tests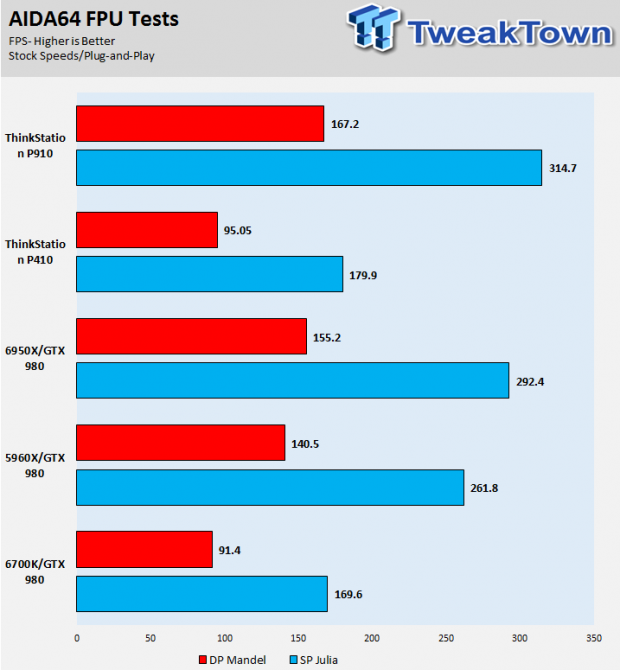 AIDA64 Memory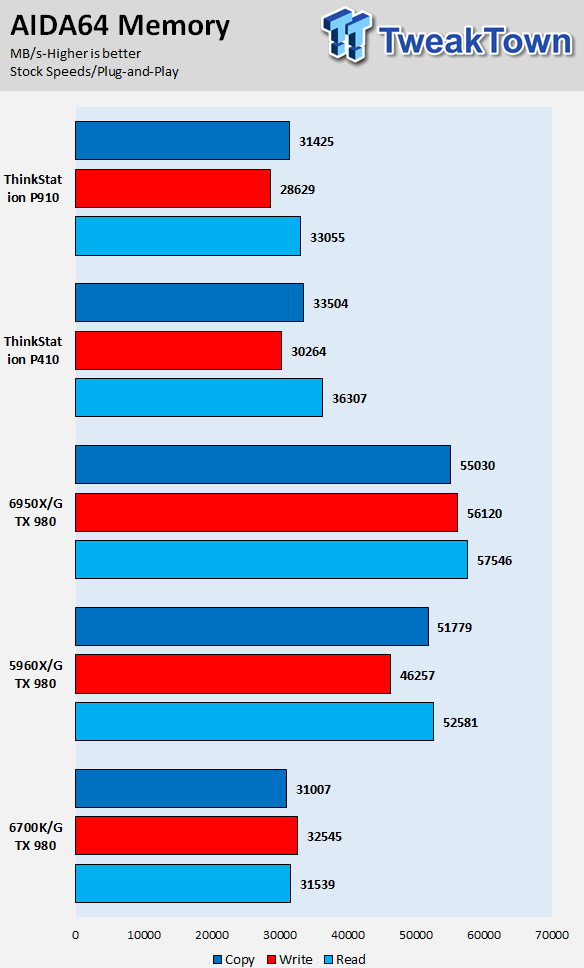 HandBrake Video Encoding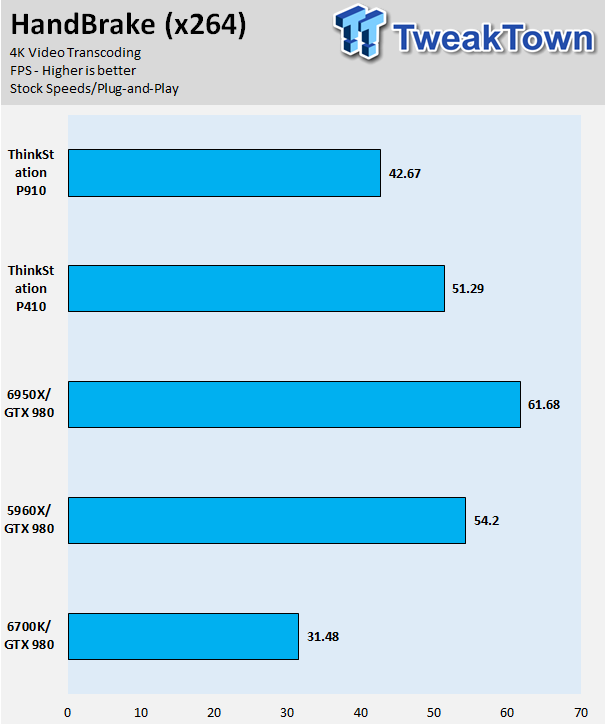 PCMark8 Home Test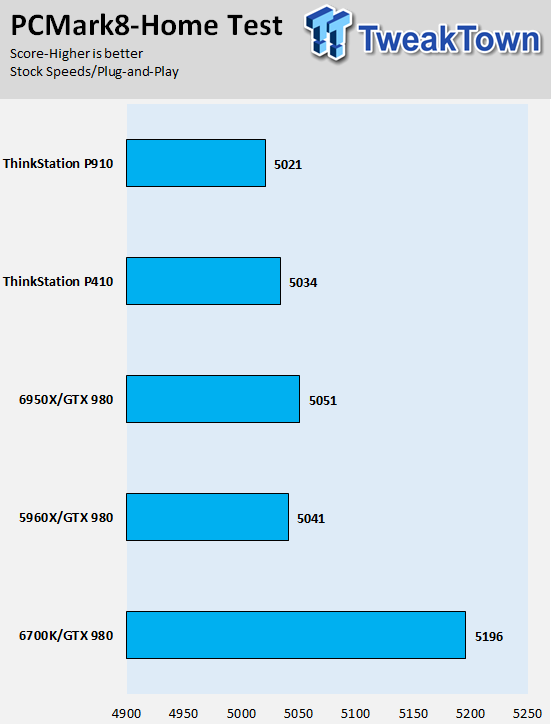 PCMark8 Writing Test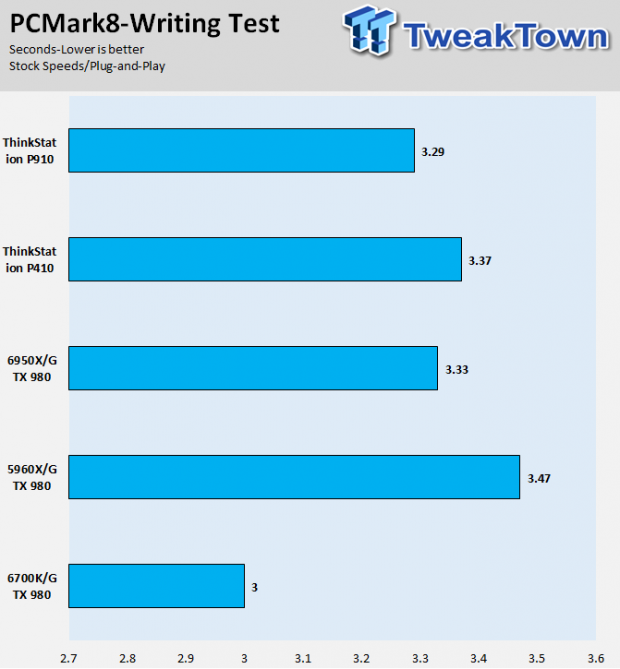 ScienceMark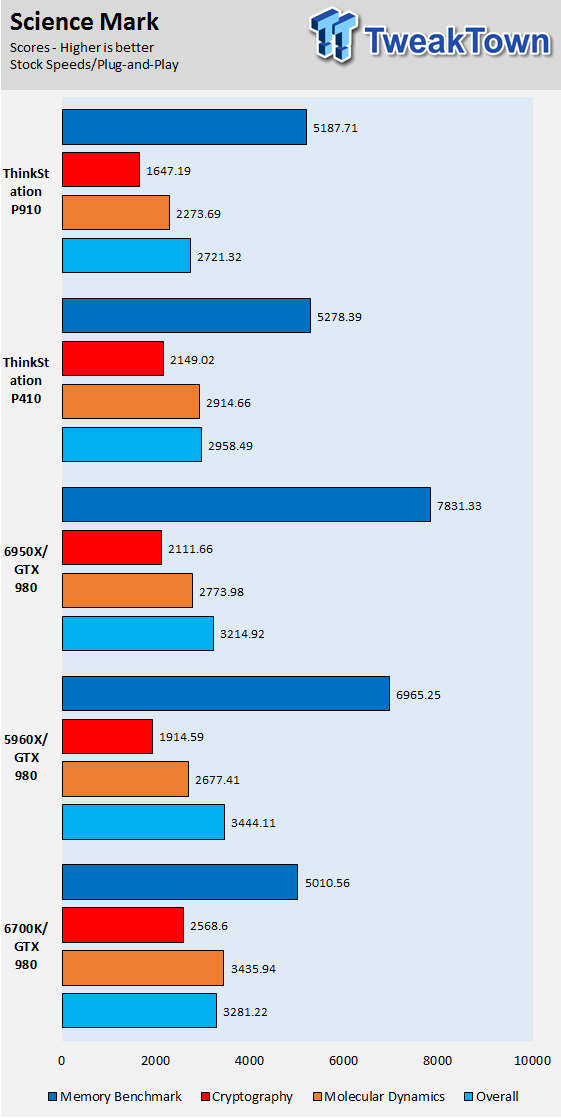 SuperPI MOD 1.5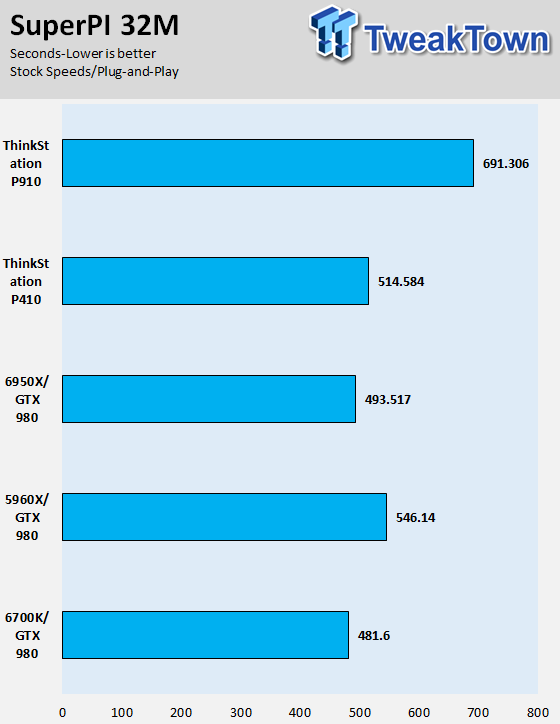 Lenovo 's ThinkStation P910 uses dual Xeons, but they only Turbo up to 3GHz. Each Xeon has 8 cores and 16 threads, and together they can handle 32 threads. However, the application needs to be able to take advantage of more than one node (CPU), and some applications don't have this capability. Most popular workstation applications can take advantage of more than one CPU, but applications like HandBrake cannot.
I should also note that Lenovo only loaded one DIMM per CPU, so adding in three other memory sticks to each CPU will give you quad channel mode on each CPU instead of single channel mode (as it is shipped).
Storage and Network Performance
Internal Storage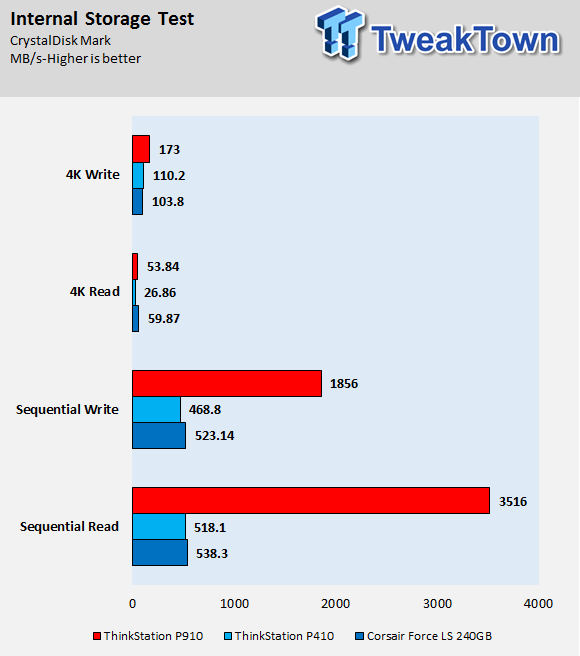 External Storage (USB)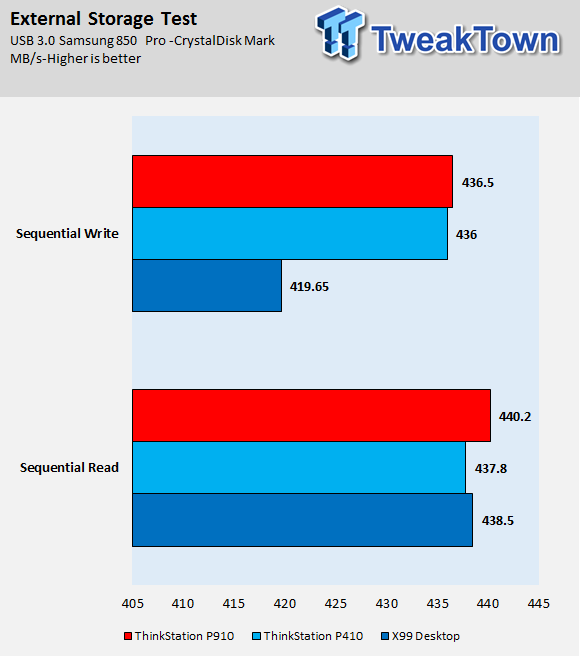 ixChariot Network Throughput: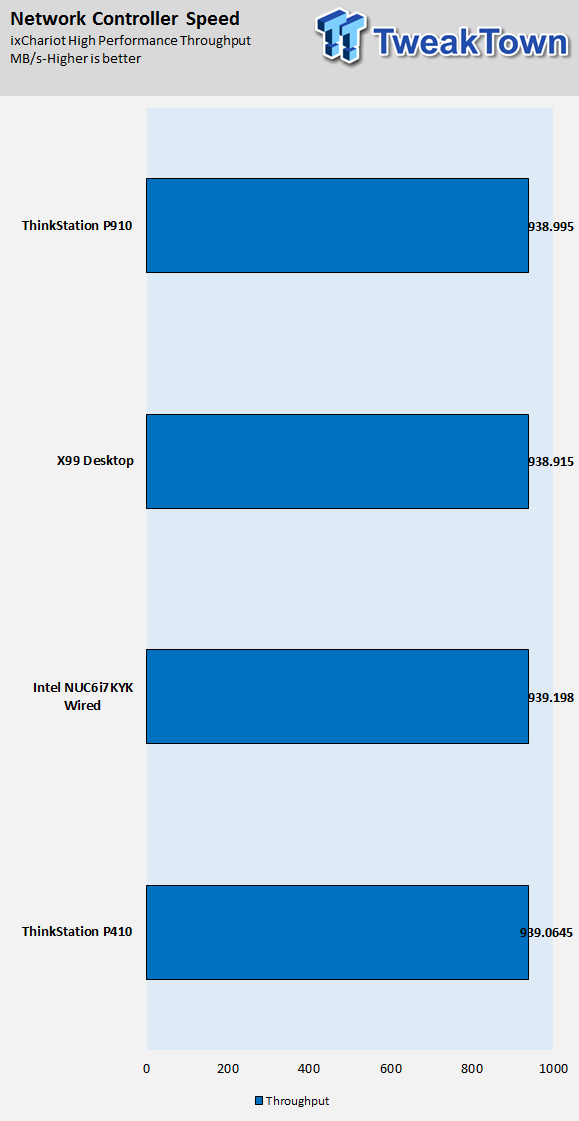 The ThinkStation P910's SSD is extremely fast; the SM961 is basically like a 960 Pro/EVO, so you can expect the 32Gb/s saturated read speeds of 3.5GB/s as we see here.
The workstation's USB 3.0 speeds are quite good as well. Network performance is also top notch, I have tested a lot of PCs using the Intel NICs used in this PC, and they are great NICs.
Temperature and Power Consumption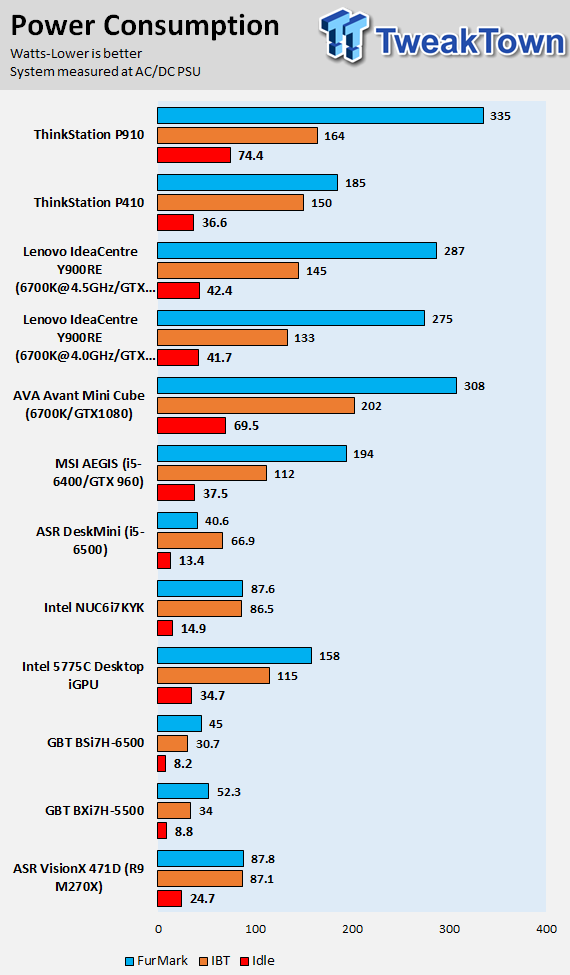 The power consumption of the ThinkStation P910 is quite high, but that is to be expected with dual CPUs and a very high-powered NVIDIA Quadro GPU.
Thermal Testing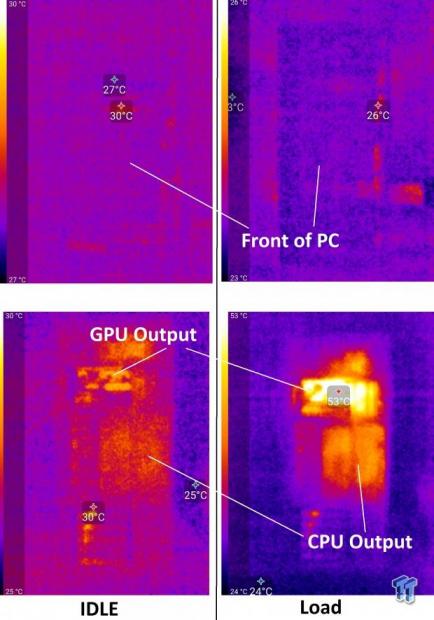 The thermal performance is excellent, and unlike the ThinkStation P410, the workstation doesn't roar like a jet taking off. The cooling apparatus for the CPUs, called the airflow baffle, provides cool air independently to each of the CPU's heat sink coolers and exhausts the heat out the rear.
I was very impressed by the cooling capability of the unit.
What's Hot, What's Not & Final Thoughts
Here are key points about the ThinkStation P910.
What's Hot
Intense Hardware: The GPU itself makes up more than half the cost of the workstation, chiming in at $5000, the Quadro P6000 has 24GB of RAM will handle your CAD or 3D software application loads with ease. The dual Xeons are also a very nice touch, and the 1300W PSU allows you to easily upgrade other hardware.
Modular Design: The ThinkStation P910 is totally modular. Everything but the CPU heat sink can be quickly and easily replaced by just about anyone. All the little red tabs you see indicate where to push or pull to unlock the unit and remove it. It's also a totally tool-less design.
Extreme Upgrade Capacity: The 1300W PSU is overkill for the hardware the workstation comes with, but it's easy to see why. None of the eight slots for SATA/SAS drives are filled, 14 memory DIMMs are empty, and seven PCI-E slots of varying sizes are available for your hardware.
Surprisingly Quiet: I was shocked at how quiet the P910 workstation is, especially after having reviewed the P410 which is almost too loud. The way Lenovo has designed the cooling apparatus has resulted in a machine with bearable acoustics.
What's Not
Single Channel Memory: Lenovo provides each of the CPUs with only a single stick of memory. The point being that the end-user will add more memory, but it's a lot easier for things to work smoothly when using memory sticks of the same make and model.
Very Heavy: You won't be disappointed if you judge your purchases by their weight. At 66lbs, the P910 in our configuration weights like you $8500 of computer hardware, you will probably need someone to help you move the workstation in place if you don't have a dolly.
Final Thoughts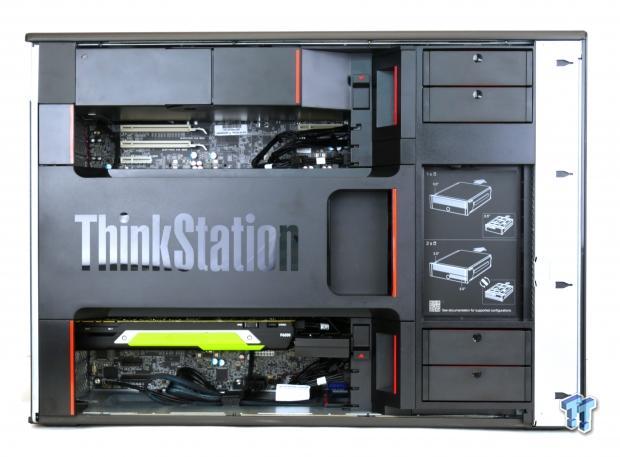 The Lenovo ThinkStation P910 is a beast, and Lenovo has even stated it is the most powerful PC they produce. It has one of the more powerful Quadros, dual Xeons, plenty of upgrade space, and a monster 1300W PSU to power it all.
The way Lenovo has designed the workstation to be modular and tool-less at the same time is impressive. If someone gave me the task of designing the ultimate PC to ensure everything was cooled correctly and was easy to upgrade, I don't think I could have done a better job myself.
The ThinkStation P910 is a true workhorse for those who design our future and maintain our present.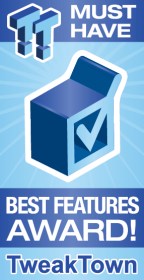 | | |
| --- | --- |
| Performance | 96% |
| Quality | 97% |
| Features | 98% |
| Value | 85% |
The Bottom Line: Lenovo's ThinkStation P910 is a powerful workstation designed for the most demanding workloads and features a unique totally tool-less and modular capability.
PRICING: You can find products similar to this one for sale below.

United States: Find other tech and computer products like this over at Amazon.com

United Kingdom: Find other tech and computer products like this over at Amazon.co.uk

Australia: Find other tech and computer products like this over at Amazon.com.au

Canada: Find other tech and computer products like this over at Amazon.ca

Deutschland: Finde andere Technik- und Computerprodukte wie dieses auf Amazon.de
We openly invite the companies who provide us with review samples / who are mentioned or discussed to express their opinion. If any company representative wishes to respond, we will publish the response here. Please contact us if you wish to respond.