ASUS Z270-WS Motherboard Review
We spend some time fully examining the ASUS Z270-WS, a workstation motherboard that has plenty to like about it.
Published Sat, Jun 17 2017 2:38 PM CDT
|
Updated Tue, Nov 3 2020 6:58 PM CST
Rating:

92%
Manufacturer: ASUS
Introduction, Specifications, and Pricing
While it feels like Intel launched the Z270 chipset a long time ago, it has actually been just six months since the platform hit the market, and today I will look at a "refreshed" Z270 motherboard. We usually see two or three waves of each Intel chipset from most vendors. The initial wave usually consists of a large lineup from the low-end to the high-end, and the second wave is usually significantly smaller and focuses on each brand's core strengths.
For ASUS, this includes their top of the line ROG and workstation motherboards, and today I will look at the Z270-WS. The Z270-WS features the capability to run four GPUs in SLI or CrossFireX, a hefty serving of USB 3.1, and the latest in storage technologies. You might be wondering what the point of 4-way SLI support is now that NVIDIA has limited their top GPUs to 2-way SLI, the answer; mining is back. Recently we have seen lesser known cryptocurrencies such as Ethereum, which recently rallied 2700% and is ASIC resistant, meaning you are going to be using GPUs to make your money.
Let's take a look at what could be considered a really stable motherboard with workstation and mining use cases.
Specifications
The Z270-WS offers two Intel Gbit NICs, 4-way SLI/CrossFireX, two U.2 ports, two M.2 slots, USB 3.1 at the rear and through an internal header, and even overclocking features.
Pricing
The Z270-WS costs $379.99, but depending on stock, that could go up.
Packaging and Z270-WS Overview
Packaging and Overview
The box for the Z270-WS's box shows off all its main features and packaging is done well so that the internal components are well protected.
The accessory package includes user manual, support DVD, six SATA6Gb/s cables, COM port bracket, SLI bridge, 4-way SLI bridge, 3-way SLI bridge, Q-Connector, IO shield, USB 3.0 port bracket, M.2 screws, CPU installation tool, and RGB extension cable.
The Z270-WS has six PWM/DC mode headers, each of them can be set to either DC or PWM mode of operation through the UEFI or Windows program, but the CPU header circled in red will auto detect between the two modes and set it accordingly. The motherboard provides a high-amperage header circled in yellow which provides more than 2A of power, but the CPU fan header only supports up to 1A.
The motherboards sleek black and gray aesthetics match its no-nonsense attitude towards computing, with a focus on features and performance over looks. The back of the motherboard does carry a few controllers, but that's because the product is loaded to the brim with features.
The rear IO panel features HDMI, DisplayPort, four USB 2.0 ports, four USB 3.0 ports, USB 3.1 type-A, USB 3.1 type-C, BIOS FlashBack button, two Intel Gbit NICs, and 7.1 audio outputs with S/PDIF out.
There are four x16 PCI-E slots that operate at x16/x0/x16/x0, x16/x0/x8/x8, x8/x8/x16/x0, or x8/x8/x8/x8, the center PCI-E x4 slot is wired to the PCH and doesn't share bandwidth with other slots or devices. There are two M.2 x4 PCI-E 3.0 slots with support for SATA devices; they share bandwidth with some SATA and U.2 ports. There is a 6-pin PCI-E power connector to provide the slows with extra 12v power when using all four slots.
There are six SATA 6Gb/s ports to the right of a U.2 port. A clear CMOS button is located above the SATA connectors. Below the 24-pin connector is a U.2 port and a USB 3.0 internal header.
A MemOK button can be used to boot up no matter your current memory settings. If you want to load XMP settings for your memory without having to enter the UEFI, you have the XMP switch, and RGB LED header, fan extension header, and front panel headers are located near a USB 3.1 internal header.
The motherboard also features a USB 2.0 internal header, a COM port header, POST code display, power button, and reset button. The heat sinks are all screwed into the motherboard, and make excellent contact with the components. The PCH and PLX bridge share a heat sink, and a heat pipe was added to move the extra heat from the PLX chip to another array of fins.
ASUS Z270-WS Circuit Analysis
Circuit Analysis
The Z270-WS's hardware is impressive.
The VRM on this motherboard is a true 8+4 phase VRM. Each power stage uses an International Rectifier IR3555 60A PowIRstage, which integrates the high-side MOSFET, low-side MOSFET, and driver all into one a single package.
The filter components are also top notch, with 10K FP-CAPs. The main VCore rail is controlled by an 8-phase digital PWM, most likely an IR35201, it's labeled ASP1405, which is ASUS's custom numbering.
The iGPU rail gets its power from four phases made up for the same IR3555 50A fully integrated power stages that the CPU VCore VRM uses. It is also controlled by the same ASP1405, which should be an 8-phase IR35201 or equivalent.
The memory VRM consists of two phases, which use similar power stage components as ASUS ROG products such as the Maximus IX Formula. It's also controlled by the ASUS ASM1103, but it's not clear what chip is being rebranded.
ASUS Z270-WS Circuit Analysis Continued
Z270-WS Circuit Analysis Continued
ASUS uses the Realtek ALC1220 with a custom EMI shield, Nichicon Gold series audio capacitors, two Texas Instruments RC4580I amplifiers (possibly in a multi-stage filter), and a physical division of the audio section of the PCB to improve overall audio quality.
The Avago PLX PEX8747 provides x32 PCI-E 3.0 downstream from only x16 PCI-E 3.0, meaning if the CPU provides x16 then the PEX8747 can provide the GPUs with x32. The tradeoff is increased latency, but you will only really see diminishing returns if you only use a single GPU.
Multi-GPU configurations should benefit, and the PEX8747 is the only way to get 3-way and 4-way SLI on the Z270 platform. Multiple ASMedia ASM1480 quick switches move around PCI-E bandwidth, and we find a second clock buffer on the motherboard to facilitate the PEX8747, implementation.
While we usually find the i219v on Z270 motherboards, ASUS has implemented the Intel i219LM, which is the workstation counterpart of the consumer Intel PHY used for Gbit LAN. The second Intel NIC is powered by an i210AT standalone NIC.
The Z270-WS has many ROG specific chips located on the motherboard, they usually have a ROG symbol on them, and they provide extra functions such as those pertaining to overclocking or any of the many workstation features. For rear USB 3.1, ASUS has deployed the ASMedia ASM2142 controller and the ASM1543 type-C switch and controller.
A second ASMedia ASM2142 is used to provide the internal type-C USB 3.1 header located near the 24-pin power connector. While not all of ASUS's Z270 motherboards support UEFI Flashback, the Z270 WS does support this feature. The chip labeled "BIOS" provides this functionality.
An IDT6V41638B clock buffer is used to improve BCLK overclocking margins. The Parade PS175HDM provides HDMI 2.0 from the digital video output from the iGPU.
An ASUS AURA chip provides RGB LED control for the RGB LED header. The TPU chip provides extra system monitoring and fan control. The Macro chip provides the special keyboard Macro functions of the motherboard.
The nuvoTon NCT6793D is the SuperIO that provides fan control, system monitoring, a bunch of other system management features.
BIOS and Software
BIOS
ASUS's UEFI is quite extensive and contains all the important settings you will need to tune your system. It uses a simple color theme with a dark background and light text, making it easy to read. There are two modes; EZ mode for novice users and an advanced mode for more experienced UEFI veterans.
There are automatic overclocking profiles, and much like the rest of ASUS's Z270 enthusiast products, it's easy to manually tune your system. Fan control is present in the form of a GUI and text-based input so that you can pick and choose depending on your preference.
Software
ASUS offers a wide variety of software such as Turbo LAN, ASUS's Dual Intelligent Processors 5 (DIP5), TPU, TurboApp, EPU, Fan Xpert 4, DIGI+ Power Control, PC Cleaner, EZ Update, KeyExpress, System Information, USB BIOS Flashback, FileTransfer, Version, and ASUS's AURA for RGB LED control.
Test System Setup
Steven's Motherboard Test System Specifications
The Z270-WS's low-key color theme allows it to fade into the background of any build so that it won't distract from the rest of your build.
Overclocking
Overclocking Results
CPU Overclocking
The Z270-WS was able to push my CPU to 5GHz with 1.34v VCore under load; I am not sure what power metric I was missing in the UEFI, but something was keeping the current limited.
This is a workstation motherboard, so perhaps ASUS has balanced everything for longevity, as while I had to use more VCore to OC the CPU (very little more), the CPU temperatures at 5GHz were a bit lower than boards where I use less VCore. It was a bit weird.
Compatible Memory Overclocking Kits
In this section, I overclock four memory kits only using XMP, if the kit works then the results are below. I welcome memory vendors to send in their kits to be tested on each motherboard.
Corsair Dominator Platinum 3200MHz C16 8GBx2
GEIL EVO X RGB 3200MHz C16 8GBx2
GEIL EVO FORZA 3200MHz C16 8GBx2
TridentZ 16GB 3866MHz C18 8GBx2
The Z270-WS overclocked all of our kits with ease.
CPU, Memory, and System Benchmarks
CINEBENCH 11.5
wPrime
AIDA64 AES and HASH
AIDA64 FPU
AIDA64 Memory
ScienceMark
HandBrake
3DMark: Fire Strike
3DMark: Cloud Gate
ResidentEvil 6
The Z270-WS's performance is very strong in CPU and memory benchmarks. Since we are using a single GPU on a motherboard with a PEX8747, some latency is added, but not enough to really make you notice performance issues.
Some motherboard reviews put a lot of weight into motherboard CPU, memory, and GPU benchmarks, but for me, CPU, memory, and GPU benchmarks on motherboards should be more about finding anomalies, and I do that at standard settings (4.8G in graphs).
System IO Benchmarks
CrystalDiskMark SATA6G:
CrystalDiskMark M.2:
ixChariot Network Throughput:
The Z270-WS's M.2 performance and SATA performance are top notch, but we expect that from ASUS. Network performance is exactly where it should be for this motherboard.
Audio RMAA 5.5:
I disable all audio features, set the correct bitrates, and then test the audio with a loopback test.
Sound Judgment by Ear: Excellent. ASUS did a solid job with the implementation of the ALC1220. There are five ratings for audio: 1. Problems, 2. Okay, 3. Acceptable, 4. Very good, 5. Excellent
Thermal Imaging and Power Consumption
System power is measured at the wall with an AC power meter.
Note on Thermal Images: In the temperature section, we use our Seek thermal imaging camera to capture the surface temperatures of major components on the board. I look at the VRM and then all other things that light up the screen. If there is something to worry about, then I will state it. Otherwise, I will just show the hotter running parts of the board for fun. Unless some component is over 80-90C, then there isn't anything to worry about.
All systems will act differently, so I will look for commonalities, such as how far from the VRM the heat spreads through the PCB and the difference in temperature between the front side and backside of the PCB. Keep in mind, the majority of the heat from the VRM goes into the PCB as it is a giant soldered on copper heat sink. A larger difference in temperature between the back and front of the PCB points towards a more effective heat sink.
Thermal Testing at Stock Speeds:
The image on the left is always at idle, and the image on the right is at load. During ALL TESTS, fans above the VRM that cool the CPU cooler's (Corsair H110i GT) radiator are turned on to high (12v).
Full frontal.
Up-close of the front of the VRM.
Up-close of the back of the VRM.
Thermal Testing at 4.8GHz Overclocked Speeds:
The image on the left is always at idle, and the image on the right is at load. During ALL TESTS, fans above the VRM that cool the CPU cooler's (Corsair H110i GT) radiator are turned on to high (12v).
Full frontal.
Up-close of the front of the VRM.
Up-close of the back of the VRM.
The Z270-WS's thermal performance is excellent, and it is due to ASUS's choice in component vendors and current ratings.
Anything under 60C is great, 60-80C is acceptable, and anything above 80C is a bit worrisome (if at stock).
What's Hot, What's Not & Final Thoughts
Here are key points about the ASUS Z270-WS.
What's Hot
Quality VRM: The Z270-WS has one of the most powerful VRMs on a Z270 motherboard. As part of ASUS's workstation series of motherboards, we don't expect anything lower. ASUS's International Rectifier digital PWMs and fully integrated power stages are used to produce a true 8-phase core voltage VRM and 4-phase iGPU VRM.
PEX8747: The PEX8747 from Avago (owned by Broadcom), is one of the only chips in the industry capable of doubling downstream PCI-E bandwidth from x16 PCI-E 3.0 to x32 PCI-E 3.0. It's also a rare commodity in the industry, and most motherboard vendors only have a handful of motherboards with the chip. The Z270-WS is ASUS's Z270 PEX8747 motherboard, and it supports 3-way and 4-way SLI and CrossFireX.
Dual M.2 and U.2: The motherboard features four 32Gb/s connections. Two M.2 slots located near the PCI-E slots and two U.2 ports are located at convenient locations and support the latest in storage technology, including Intel's Optane.
Tons of USB: People love USB, and that is because almost all accessories use the protocol. ASUS implemented two USB 3.1 controllers; one for the rear IO that provides one type-A and one type-C connection, and the other provides an internal type-C header. The rear IO also features four USB 2.0 ports and four USB 2.0 ports. Internally we get one USB 2.0 header and one USB 3.0 header near the 24-pin power connector.
What's Not
Price: At almost $400, the Z270-WS is very expensive, and that is perhaps due to the PEX8747.
Final Thoughts
The ASUS Z270-WS is the embodiment of a workstation motherboard. Its no-nonsense aesthetics is part of its professional theme. There are no RGB LEDs (although there is a header), the heat sinks are more tactical than flashy, and its features (such as dual U.2) are more in line with what power users require. ASUS also executes the motherboard quite well with seven fan headers and optional expansion header, 32 PCI-E lanes in four x16 slots, and component decisions focused on longevity.
My only issue with the motherboard is the price, at almost $400, it's very high and you basically need to take advantage of the PEX8747 and extra PCI-E slots for that to make sense. There is actually a lot of hype surrounding ASUS's WS series of motherboards because of their longstanding reputation for reliability, and the Z270-WS should be a crowd pleaser.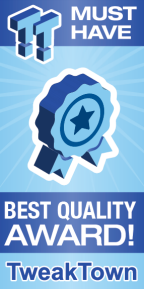 | | |
| --- | --- |
| Performance | 95% |
| Quality | 97% |
| Features | 92% |
| Value | 85% |
The Bottom Line: If you need an Intel Z270-based motherboard that is all professional yet very powerful, the ASUS Z270-WS should be at the top of your list.
PRICING: You can find products similar to this one for sale below.

United States: Find other tech and computer products like this over at Amazon.com

United Kingdom: Find other tech and computer products like this over at Amazon.co.uk

Australia: Find other tech and computer products like this over at Amazon.com.au

Canada: Find other tech and computer products like this over at Amazon.ca

Deutschland: Finde andere Technik- und Computerprodukte wie dieses auf Amazon.de