Intel Core i3-7350K Kaby Lake CPU Review
Intel's Core i3-7350K "Kaby Lake" processors gets fully examined and overclocked as we compare it against its bigger brother, the 7700K CPU.
Published Wed, Feb 15 2017 12:20 AM CST
|
Updated Tue, Nov 3 2020 6:58 PM CST
Rating:

90%
Manufacturer: Intel
Introduction, Specifications, and Pricing
One of the gems of the Haswell lineup was the Pentium G3258, which was inexpensive, fully unlocked, and was a hit with budget competitive overclockers. It was, however, a Pentium, and it didn't make much sense for many users who wanted that little extra bump when it came to using the CPU for more intensive tasks such as gaming.
Since Kaby Lake is pretty much the end product of the Process, Architecture, Optimize cycle which Intel is using for its new processors, they decided to unlock a Core i3. The Kaby Lake i3-7530K is pretty much a 7700K divided by two. While it uses the same HD630 graphics core, it has exactly half the core count (2) and half the L3 cache (4MB) as the 7700K. Intel also decided to provide it the same base clock of 4.2GHz, but they didn't give the 7350K Turbo Boost Technology 2.0. The 7350K has a TDP of 61W.
If you are still not sure if you want to get a 7th generation Intel CPU over a 6th generation Intel CPU, I wrote a piece on the 7700K versus the 6700K clock-for-clock here, and I also wrote a piece on the process improvements and iGPU additions the 7th generation products offer here.
The i3-7350K is really a top of the line i3 processor. In fact, it is right at the top of the i3 product category just like the 7600K is the top i5 and the 7700K is the top i7. The one interesting feature the 7350K offers is the ability to overclock, so I have decided to make this review an overclocking review. That means I found the CPU's maximum overclock, used a reasonable memory kit with XMP enabled, and compared those results to the 7350K at stock, and again at 4GHz clock for clock versus the other CPUs in the charts.
I want to mention something before we move forward; there are two very basic metrics when it comes to CPU performance. The number of cores a CPU has, and the speed of each core are important factors when it comes to judging a CPU on paper. Software that is optimized for core count, like rendering software, will take advantage of higher core counts, and physical cores are better than virtual cores. It's why the i5 series exists, even though many i3s offer HT on two cores resulting in the ability to render four threads, the i5s with four real cores and no HT perform better when core count matters. Software that is optimized for an average number of cores (we can say four), like most games, can benefit more from frequency and IPC increases, and that is where the 7350K should do better. So, can an overclocked 7350K compete against the i7s in our charts when overclocked? Let's find out.
The 7350K is unlocked, meaning it can overclock the CPU, iGPU, cache, and memory. However, you will need a motherboard with the ability to drive the 7350K, and you have two options; the Z170 and Z270 chipsets. I would recommend the Z270 chipset because most of the motherboard UEFI's have been optimized to overclock Kaby Lake CPUs such as the 7350K, but if you need to save a few bucks, then the Z170 chipset should also work. The 7350K offers the same IO capabilities as the 7700K, including x16 PCI-E 3.0 lanes, support for 64GB of DDR4, identical iGPU output capabilities, and the same storage capabilities.
Pricing
The retail price of the 7350K is $179.99 on Newegg, while the 7700K costs $349.99. The closest 7th generation CPUs to the 7350K in price are the i3-7320 at $164.99, and the i5-7400 at $194.99.
So for $15 less, you get a Core i3 that uses 9W less at 100MHz lower and is locked. For $15 more, you get to replace the two virtual cores with two physical ones, add 4W of power, but you lose 700MHz at Turbo, but 1.2GHz at base and the CPU is locked.
The 7350K and Test Setup
Intel Core i7-7350K
There is nothing really to mention about the CPU's size or shape; it's pretty much identical to every other Kaby Lake CPU. I should mention that Intel sent us an engineering sample, but retail samples will have identical performance.
Side by side with the 7700K, the two CPUs look identical. I had to double check which CPU was which since they have the same base clock speed.
There are some minor differences on the underside. The 7700K's gold pads have a deeper color, but that might be just because of when they were made and what fab they came from (or maybe it has more gold, but I can't say for sure). There are more SMD components on the 7700K, but then again the 7350K has a TDP of 60W while the 7700K has a TDP of 91W, two extra cores, and double the L3 cache.
Test Setup
All the overclocking was done with the Noctua NH-D15 and only a single fan.
7350K Overclocking
The 7350K has the same overclocking setup as the rest of the 7000K series CPUs. Intel has added the ability for VCore to adaptively scale with BCLK increases, but I will stick with multiplier-based overclocking since I think it's simpler and I want to use XMP and not have to manually set the memory multiplier as well.
The CPU also has an AVX offset feature, where you can down-clock the multiplier from the overclocked multiplier when the CPU encounters a program that uses AVX. I also didn't need to set that, but you might in case you want a higher overclock in games.
Overclocking the 7350K was very quick and easy. All I did was set 50x for the CPU multiplier, set 1.375v for VCore with "Turbo" LLC, and set memory XMP to enable. I started at 48x CPU multiplier with 1.3v VCore and "Turbo" LLC, moved up the dials slowly, and found that 5GHz with 1.375v was pretty much the maximum overclock that could pass all tests.
A quick benchmark to see if your CPU could be stable with a bit more voltage or better cooling is to use HandBrake and encode a very large video file; I use a 6GB 4K video. After you find out you can pass the HandBrake test, then you can move forward into Prime95 and other tougher stability tests.
I did notice a big difference compared to the 7700K; the 7350K can take more VCore (around 1.4v compared to 1.3-1.35v) and not overheat, and that is probably because it has half the CPU cores compared to its bigger brother.
Maximum overclock I could achieve in Windows was about 5.1GHz, which is 100MHz lower than the 7700K I have.
I wanted to see how good the IMC in the 7350K was. It turns out that running 4GHz is just as easy on the 7350K. The Corsair kit I used is a 32GB 4-DIMM 4000MHz CAS 19 kit.
Out of the Box Performance: CINEBENCH, wPrime, AIDA64 EE AES, and FPU
CINEBENCH, wPrime, and AIDA64 tests show basic CPU performance. CINEBENCH and wPrime are heavily multithreaded while many of the AIDA64 tests focus on single-threaded performance. The 7350K doesn't stand a chance against the quad cores with hyper-threading, but we start to see that integrated GPU performance levels increase with the overclock.
The CPU overclock is 800MHz over the default speed of the CPU, and we see huge gains in even the multi-threaded benchmarks because of it. The CINEBENCH OpenGL test was run on the iGPU, and it shows a very small increase in integrated graphics performance.
Out of the Box Performance: Handbrake Video Transcoding and ScienceMark
Handbrake is very multi-threaded, and even though the frequency increase from the overclock should help the 7350K, it's still not as important as the number of total cores. Science Mark measures multiple different metrics, and we see that memory performance is provided a big boost from the XMP overclock on the memory.
Cryptography, molecular dynamics, and overall score seem to match the 7700K, as these are more frequency and IPC dependent.
Out of the Box iGPU Performance: GPGPU Memory, UNIGINE, Resident Evil, and 3DMark
The iGPU in the 7350K is pretty much identical to that in the 7700K, so don't expect too much better gaming on integrated graphics by going with the 7700K over the 7350K.
The CPU performance does make some difference, but we see the 7350K match the 7700K when it's overclocked when the CPU performance comes into play.
Out of the Box dGPU Performance: GTA:V, UNIGINE, Resident Evil, 3DMark
GTA:V is CPU dependent, but the CPU frequency increases from the overclock on the 7350K bring FPS back into 7700K range, which is actually quite shocking.
However, in synthetic benchmarks, we still see that core count is still very important. UNIGINE and Resident Evil 6 is where we see once again; the overclocked 7350K increases performance back to 7700K levels when there is a GPU bound scenario.
Clock for Clock Performance: CINEBENCH, wPrime, AIDA64 EE AES, and FPU
Please keep in mind that the 4G equalized settings including reducing the cache and CPU speeds to 4GHz. At 5GHz the 7350K has a 20% faster clock and pretty much identical IPC to the 7700K. However, even being 20% faster doesn't make up for having 50% fewer cores.
Cores are king in many of these benchmarks.
Clock for Clock Performance: Handbrake Video Transcoding and ScienceMark
We see the same results we saw in the out-of-the-box tests, when IPC and frequency matter more than core count, the 7350K reigns at 5GHz with XMP.
Clock for Clock Performance: GPGPU Memory, UNIGINE, ResidentEvil, and 3DMark
Clock for clock we see that the iGPU in the 7350K and the 7700K are pretty much identical.
Clock for Clock dGPU Performance: GTA:V, UNIGINE, Resident Evil, 3DMark
It's impressive to see gaming performance go back to 7700K levels when we overclock the 7350K. I made the scenario more GPU bound because of pricing constraints 7350K buyers would face; you wouldn't realistically pair a 7350K with a GTX 1080 FE. Of course, you can easily overclock the 7700K to similar levels, and then it will reign king once more.
Power Consumption
Power
The 7350K has the same power saving features as the 7700K, so idle power consumption is roughly the same on the same motherboard. The 7350K doesn't have Turbo Boost, and it has a TDP of 61W. Power consumption is quite good on the CPU.
Even with a huge overclock of 5GHz, the 7350K's power consumption is super low at only 77W max. The power consumption numbers of the 7350K are decent, and regarding gaming performance to power usage ratio, it's impressive to see similar gaming performance at much lower power consumption.
What's Hot, What's Not & Final Thoughts
This is where you can fast forward to the final section of the review, and get a quick recap and points on the Intel i7-7350K.
What's Hot
Overclocking Beast: The 7350K showed some amazing overclocking capabilities. For a chip without Turbo Boost technology, which I now think is more of a sales call rather than a production issue, I went in thinking I wouldn't get more than 4.8GHz stable. However, just like the 7700K, the 7350K can make the 5GHz mark.
I was also very impressed with memory overclocking, the CPU took 32GB of DDR4, with all four DIMMs filled, to 4GHz. For a sub-$200 CPU, the 7350K is an excellent CPU if you want to just get into overclocking and can't afford to spend over $200 on an i5 or i7.
Strong iGPU with Features: The iGPU in the 7350K is identical to that of the 7700K, so you are getting the same integrated graphics performance at a much lower cost. Now, it's not the fastest iGPU on the market, but it's a good step up from 4th generation processors. What the iGPU offers is the ability to stream the latest in UHD content, with built-in hardware-level 4K decode and encode units, it's one of the first iGPUs to support Netflix's 4K streaming.
Gaming Performance With a Similarly Priced GPU: When I overclocked the 7350K to 5GHz and set my memory to XMP at 3200MHz, I was getting very similar FPS to the 7700K in GTA:V, Resident Evil 6, and UNIGINE benchmarks. However, in this case, I was also GPU-limiting the games a little bit. Why? I did this because if you are not on a budget, you will be able to afford a 7700K and a nice GPU like a GTX 1070, GTX 1080, or Fury X.
However, if you are on a budget, you would be looking at an RX 480, GTX 1060, or something in the performance ballpark or a GTX 980, and in that case, a 5GHz 7350K would offer only slightly worse performance than a stock 7700K.
Z270 and Optane: The Z270 chipset provides the latest in storage technologies, and that includes Intel's upcoming Optane technology. I should repeat that you can also run the 7350K on a Z170 motherboard.
What's Not
No Substitute for Core Count: If you need a CPU for computing heavy applications, like almost any rendering application, then you just can't substitute high clock and IPC for core count. Virtual cores are also not equivalent to real cores. So, if you are going to use programs like HandBrake, Blender, or even do video editing, you should spend an extra $15 and get the base i5 with four real cores.
Final Thoughts
If you are on a budget, can't spend more than $200 on a CPU, can't spend more than $250 on a GPU, want to experiment or are comfortable with overclocking, and are doing IPC/frequency related things such as gaming, then the 7350K is a really good option to consider.
It's a fun little CPU, but if you are going to be doing a lot of rendering or compute intensive tasks that take advantage of real CPU cores or more virtual cores, then you should go for an i5 for $15 more or i7.
In the end, the 7350K is a rather good CPU, which falls into Intel's pricing scheme as the top of the line Core i3.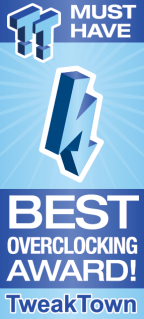 | | |
| --- | --- |
| Performance (including Overclocking) | 90% |
| Quality | 90% |
| Features | 88% |
| Bundle and Packaging | 89% |
| Value | 92% |
The Bottom Line: Just like its big brother, the Intel Core i3-7350K overclocks like crazy with ease, in some cases enough to make it a great gaming CPU in a budget oriented build.
PRICING: You can find products similar to this one for sale below.

United States: Find other tech and computer products like this over at Amazon.com

United Kingdom: Find other tech and computer products like this over at Amazon.co.uk

Australia: Find other tech and computer products like this over at Amazon.com.au

Canada: Find other tech and computer products like this over at Amazon.ca

Deutschland: Finde andere Technik- und Computerprodukte wie dieses auf Amazon.de