Secretlab TITAN Gaming Chair Review and Giveaway
Secretlab's new TITAN gaming chair is amazingly comfortable, and it looks awesome, too. Here's our full review of it.

Published
6 minute read time
TweakTown's Rating: 97%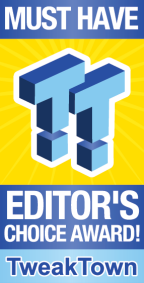 The Bottom Line
This is it. Secretlab's new TITAN gaming chair is the best gaming chair you can buy, period. Uber comfortable, ultra slick looks, and lots of adjustment. The gaming chair that champions deserve.
Introduction & Availability & Price
I've got nearly ten gaming chairs in my office right now, with Secretlab reaching out to me regarding their new TITAN gaming chair, and whether I'd like to review it. Of course, since I sit down for a job 10+ hours a day, it makes sense.
Secretlab sent me the new TITAN gaming chair, and it came at a perfect time for my Overwatch addiction - where I will be sitting down all day for work, and then when I'm finished (and sometimes in between, but shhh - that's just between you and I) - I'll smash in some Overwatch. This is why I'm in love with gaming chairs, and Secretlab's new TITAN gaming chair has become a very quick favorite of mine.
If there's one thing that makes Secretlab stand out from the crowded gaming chair market, it's their approach of direct sales, which results in cheaper gaming chairs for consumers. Secretlab chairs are made and then sent directly to the consumer - which allows the company (and thus, you - the consumer) to save the additional costs normally slapped on through distributor profits, storefront expenses, and multiple methods of shipping in between.
Here's a handy chart from Secretlabs' website, showing just how the savings take place.
Where From & How Much?
With the release of TITAN, this marks Secretlab's first push into the North American market - so the company is throwing a massive special over the Christmas period. This means you can grab the TITAN gaming chair for a promotional price of just $359, down from its retail price of $499.
Until now, Secretlab has been dominating the Singapore, Australia, Malaysia, Brunei, Philippines, Vietnam, and Indonesia markets, but with the release of TITAN, I'm sure we're going to see the company shift in a new direction. It's not only the TITAN gaming chair that's on special either, with the OMEGA gaming chair normally priced at $439, the promotional price is a wallet-friendly $299.
In order to get in the line of grabbing a TITAN, we've worked with Secretlab to get you early access - just use the codeword 'TWEAKTOWN' on the Secretlab website, and you can access everything you need to know on TITAN, and buy one if you value your butt.
Taking a Look Around
Once you've got the TITAN out of the box and made, which took around 15-20 minutes without too much hassle, you'll see that the chair really does look great. Secretlab has put in some great fine detail into the TITAN, with it looking like a mean, yet comfortable gaming chair.
The attention to detail is well respected, right down to the XL caster wheels that let you slide around the room easily. They feature a rubber coating that helps smooth movement on carpet.
There's adjustable lumbar support, built right into the backrest of the TITAN, all adjustable with a knob on the side of the chair. This is a nice touch, as I don't like the back cushions that other chairs comes with. I prefer the built-in lumbar support, so I have to hand it to Secretlab there. It's a great touch on the TITAN.
TITAN doesn't just look good, but it feels good too with Secretlab taking inspiration from car racing seats, like some of their competition. Racing chairs are designed to conform to the human body, with Secretlab putting the same design process into the TITAN, making it comfortable for those long hours in front of your PC.
Secretlab used PU leather, as it's the "most sensible upholstery" available, so the company handpicked the best version of it, using their signature PRIME PU leather that is very durable, soft, and flexible. And Secretlab even claims, waterproof. I didn't quite test out the waterproof-ness of TITAN, but I did accidentally splash a few drops of water onto the seat and wiped it off without a worry.
TITAN combines the PRIME PU leather with a "precisely cut cold-cure foam" that definitely provides one of the best seating experiences I've had with a gaming chair so far, but also feels firm at the same time. It's a weird blend, but it works so damn well.
Butt, What's It Like to Sit On?
This is one area of my gaming chair reviews that I make very explicit: I sit down for a living, I actually play games for a living - I know, I know - my job is awesome. But, it gives me the perfect opportunity to review gaming chairs, because I'm sitting down so much.
Well, some of you will know that I've been playing a considerable amount of Overwatch lately, so when Secretlab reached out to me for the TITAN gaming chair, I wasn't going to say no. It was perfect timing, as I had weeks of work ahead of me - an overseas trip in between, and then lots of Overwatch to get in so I could finally rank up to diamond levels - just so people can stop giving me crap about being gold, ha.
Once the Secretlab TITAN gaming chair was set up, I sat on it and didn't like it to be honest - the first impressions weren't great, but then I got used to it after 10-15 minutes and those warm fuzzy feelings began. I think I rejected the chair at first because I'm used to a gaming chair either being soft or firm - where the TITAN really did hug my body and contours.
It feels as though the TITAN learns about the way I sit and hugs my body in the right areas, making it a very personalized experience. After the first hour, I was in love, but that love for TITAN grew in the 3-4 weeks that I used it. So much so that it's my new default chair, and I don't know if I'll be able to change out and use another chair without looking at it in a new way.
I played at least 40 hours of Overwatch sitting on the Secretlab TITAN gaming chair, and at least 200 hours working. None of it was uncomfortable, with the lumbar support coming in handy if I wanted to have a little more pressure on my back to get my posture right. If I wanted to slouch down a little while playing Overwatch or the new Resident Evil 7 demo, then I can do fine tuning to the TITAN for that personal gaming chair experience.
Overall, Secretlab blew me away with TITAN, and the head cushion is like a cherry on top of an already next level gaming chair experience. Secretlab must be working with Santa Claus because launching TITAN smack bang in the middle of Christmas is perfect.
Secretlab's TITAN gaming chair is the throne Santa Claus should be asking himself to get for Christmas.
Final Thoughts & Give Away!
Final Thoughts
After my first impressions were crushed, the hours after that were joyous - Secretlab has built one of the most comfortable gaming chairs I've ever had the pleasure of sitting on. TITAN is now my go-to gaming chair and will be throughout the holidays - as I begin my journey to level 2500 in Overwatch and can shake off that plebby gold status.
The Secretlab TITAN gaming chair is my new throne for all things work and play.
Now, the price - this is where Secretlab has it. Thanks to their clever strategy, the TITAN gaming chair costs you less than it should - especially for the quality and experience you're receiving. I would be more than happy recommending the TITAN gaming chair if it were at its price of $499, but the promotional price of $359 is an insanely good deal. If you are in the market for a new gaming chair, you would be silly not to grab the Secretlab TITAN at $359.
Even at its $499 retail price, it's a steal compared to its competitors that are priced in the $300-$600 range. The only other chair that comes close to the comfort levels as the Secretlab TITAN is the noblechairs EPIC Real Leather Gaming Chair that costs $600+ and after sitting on them both, TITAN takes the cake.
The adjustable lumbar support is a big win for TITAN, but the overall quality and workmanship that Secretlab has put into the chair has blown me away. Now that I'm done with the review, I want Secretlab to release another chair - because I'm so excited about what's next, except that we're already here. TITAN is the future of gaming chairs, and I'm sure we're going to see many companies following in their footsteps throughout 2017.
We're Giving Away A Secretlabs TITAN Gaming Chair!!!
What better way to celebrate Secretlab breaking into the US market than by giving away a new TITAN gaming chair? We're going to make this incredibly simple for people to enter, but we do have one bad note: we're only able to do this competition for those living in the US - for shipping reasons.
We will be doing more giveaways of gaming chairs in early 2017, so I'm sure if we show our support and love for Secretlab here, we can twist their arm for another giveaway soon - right, Secretlab?
Conditions:
Must live in the US

'Like' both TweakTown's FB page and Secretlab's FB page

Comment below and let us know why you need the Secretlab TITAN gaming chair in your life

And also comment and tell us what game would you spend the most time on using the Secretlab TITAN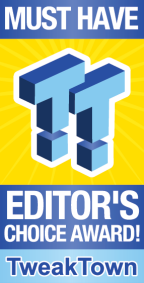 | | |
| --- | --- |
| Comfort | 100% |
| Quality (design, build quality, etc) | 95% |
| General Features (armrests, adjustments, etc) | 100% |
| Ease of Setup | 90% |
| Value for Money | 100% |
The Bottom Line: This is it. Secretlab's new TITAN gaming chair is the best gaming chair you can buy, period. Uber comfortable, ultra slick looks, and lots of adjustment. The gaming chair that champions deserve.
PRICING: You can find products similar to this one for sale below.

United States: Find other tech and computer products like this over at Amazon.com

United Kingdom: Find other tech and computer products like this over at Amazon.co.uk

Australia: Find other tech and computer products like this over at Amazon.com.au

Canada: Find other tech and computer products like this over at Amazon.ca

Deutschland: Finde andere Technik- und Computerprodukte wie dieses auf Amazon.de
We openly invite the companies who provide us with review samples / who are mentioned or discussed to express their opinion. If any company representative wishes to respond, we will publish the response here. Please contact us if you wish to respond.