Fantastic Beasts and Where to Find Them Movie Review
Warner Brothers jolts the Harry Potter franchise back to life. And it's a real joy to dive back in with Fantastic Beasts and Where to Find Them.

Published
2 minutes & 52 seconds read time

Fantastic Beasts and Where to Find Them Movie Review
For nearly two decades, the wizarding world of J.K. Rowling's Harry Potter series has captivated readers and filmgoers alike, a universe which has few rivals for its depth and richness. It's also been an incredibly lucrative feature film franchise for Warner Bros. who had the foresight to snap up the film rights for a bargain $2 million for the first four films (the costs for the remaining four films have never been publicly revealed).
All up, the franchise went on to gross over $10 billion at the box office and untold millions more in home video, merchandise, and other ancillary sales. Naturally, it's no surprise that the studio would desire to keep the gravy train going, but far from a cynical exercise in exploitation, there's a solid reason d'être behind their efforts. And I'm very glad to be doing so.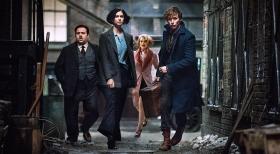 On a voyage to Arizona, magi zoologist (that's the study of magic creatures for all the muggles out there), Newt Scamander (Eddie Redmayne) stows a precious briefcase, home to an eclectic collection of weird and wonderful (some might say, fantastic) beasts. But when a mix-up leads to the creatures setting loose in New York City, demoted Ministry of Magic staffer Porpentina Goldstein (Katherine Waterston) takes it upon herself to hunt Scamander and his unwieldy creatures. Meanwhile, shadowy forces responsible for a series of mysterious destructive incidents threaten to blow the cover of the underworld wizarding community and destroy the peace between worlds.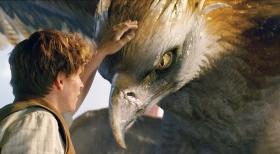 Based on J.K. Rowling's 2001 short story of the same name, Fantastic Beasts is set some 70 years before the birth of Harry Potter, but the connective tissue to the established film saga is clear - with a litany of visual and verbal references to the established lore (the very utterance of Dumbledore sent a shudder through the audience in the screening I viewed). Unlike the Potter film series, the only audience expectation is simply to do right, free from the shackles of the book narrative where the story can evolve organically. With the studios' recent announcement of a five-film series, it can now afford to do so with leisure.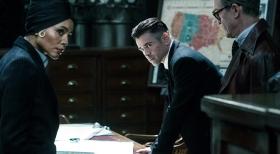 The very talented (and Oscar-winning) actor Eddie Redmayne was a good casting get to play the wide-eyed and introverted Scamander, bringing to the role gravitas and believability against the hoard of computer generated characters that fill his briefcase universe. With some heavy roles in his recent filmography such as The Theory of Everything and The Danish Girl, it's good to see Redmayne have a little bit of fun on screen.
The introduction of Katherine Waterston as the by-the-book wizard police Porpentina Goldstein initially brings the film to a grinding halt but quickly regains speed. While there's a twinge of miscasting here, but it's hard to fault her acting abilities. The ever-reliable Colin Farrell shines as Scamander's nemesis Percival Graves, a menacing performance that masks an even greater threat. This is perhaps a good point to alert parents to the somewhat dark tone of the film which the marketing campaign doesn't hint at. There's some pretty dark subject matter at play and a tone that wavers quite abruptly, including a grimly illustrated threat of murder by drowning.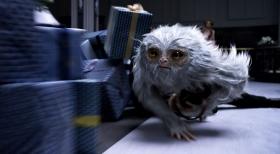 The true stars of Fantastic Beasts are in truth the creatures and locales of Scamander's amazing world and true to their description they are indeed fantastic. While I would have liked to have lingered on this aspect of the film (and with a little more levity for this initial chapter), the film does a great job of introducing a brand new, yet somewhat familiar world.
A veteran of the Harry Potter after helming the final four films, director David Yates was perhaps the obvious choice to return the series to the big screen and while he does a very good job at re-introducing audiences to the story, I can't help but wonder what a more lighter touch director such as Christopher Columbus (who helmed the first two Potter pictures) might have made of it all. Still, I'm happy to see the universe continue and entrance a new generation of book lovers and movie goers. That it's a strong film in its own right is an added bonus.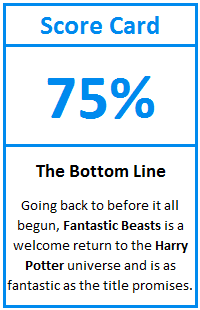 PRICING: You can find products similar to this one for sale below.

United States: Find other tech and computer products like this over at Amazon.com

United Kingdom: Find other tech and computer products like this over at Amazon.co.uk

Australia: Find other tech and computer products like this over at Amazon.com.au

Canada: Find other tech and computer products like this over at Amazon.ca

Deutschland: Finde andere Technik- und Computerprodukte wie dieses auf Amazon.de
We openly invite the companies who provide us with review samples / who are mentioned or discussed to express their opinion. If any company representative wishes to respond, we will publish the response here. Please contact us if you wish to respond.