GIGABYTE P37X V5 Gaming Notebook Review
GIGABYTE's P37X V5 gaming notebook features a GeForce GTX 980M 8GB GPU, Intel i7-6700HQ CPU, and an impressive 4K Ultra HD display. Speeeed!
Published Jul 15, 2016 6:15 PM CDT
|
Updated Tue, Nov 3 2020 6:58 PM CST
11 minute read time
TweakTown's Rating: 92%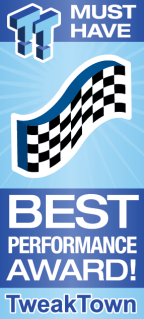 The Bottom Line
While GIGABYTE's P37X v5 is thin, slim, and sleek, it also matches up a GeForce GTX 980M 8GB with an Intel i7-6700HQ, resulting in astounding performance to drive its impressive 4K IPS LCD panel.
Introduction, Specifications, and Pricing

My second notebook review here at TweakTown will cover a very high-end gaming notebook from GIGABYTE. GIGABYTE is known for their motherboards, GPUs, and small form factor PCs (BRIX), but they also have factories that produce a wide assortment of products. GIGABYTE has been making gaming notebooks for over five years. In fact, I own a U2442, which has a Sandy Bridge i5 processor teamed up with a GT 640M, and it has lasted me almost five years. However, it was only a few years ago that GIGABYTE's notebooks started selling on mainstream sites in the US.
Notebook buyers, especially those who have little to no knowledge about the PC component market usually purchase notebooks based on brands. The flood of gaming notebooks from hardware vendors who aren't household names has brought a lot of excitement into the gaming notebook market. GIGABYTE is one of those companies trying to make a name for itself in the notebook market, so they are offering products with very attractive features and prices. One of those products is the P37X v5.
The P37X v5 comes in a few flavors with different screen sizes and resolutions. Our configuration uses a 17.3" 4K UltraHD IPS gaming panel paired with an NVIDIA GeForce GTX 980M that carries 8GB dedicated VRAM and a fast Intel Skylake Core i7 6700HQ CPU. There are many gaming notebooks that use the GTX 980M and i7 6700HQ, but not many of them also carry an UltraHD (4K) screen. The P37Xv5 is also relatively thin and lightweight for such a powerful machine, and you can load in four drives (two M.2 and two 2.5-inch). So, without further ado, let's examine the P37X v5.
Specifications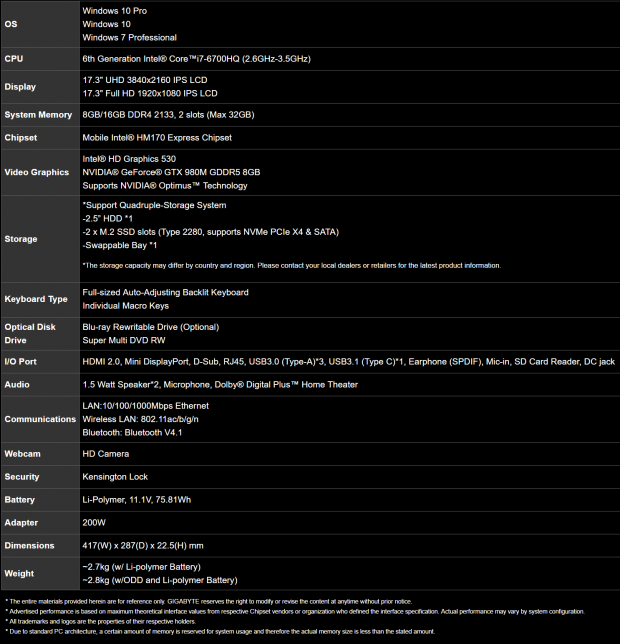 The P37X v5 doesn't seem to lack in any major area when it comes to features and specifications. A Skylake i7-6700HQ, 16GB DDR4, GTX 980M with 8GB GDDR5 VRAM, 17.3" 4K UHD IPS screen, support for two 32Gb/s M.2 drives, USB 3.1 type-C, and two 2.5" drives top the list when it comes to high-performance features. The notebook also carries a full-sized auto-adjusting backlit keyboard and a Macro key hub. Ports include HDMI 2.0, mini DisplayPort, D-Sub, RJ45, 3x USB 3.0, USB 3.1 type-C, headphone with SPDIF, mic-in, SD card reader, and a DC power jack.
The notebook weights 2.8kg (6.17 lbs) with the ODD tray that carries a Blu-ray player/burner or 2.7kg without it (a dummy tray is included). The notebook's height is impressive, at only 22.5mm it is very slim. However, its length and width come in at 287mmx417mm (11.29x16.42"), which isn't that small.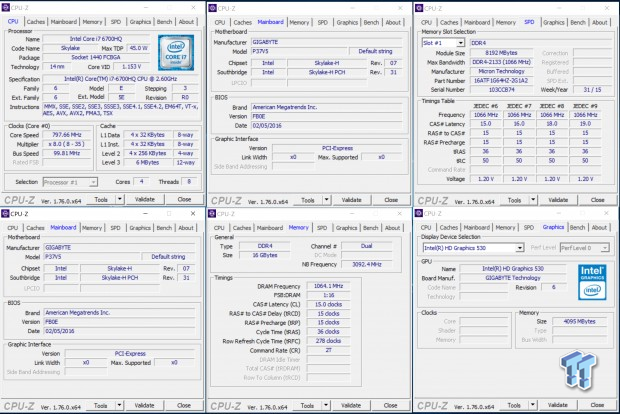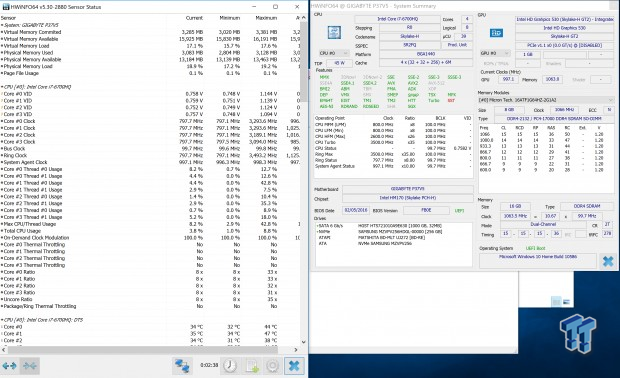 The P37X v5 is using Intel's i7-6700HQ which is a 4/8-core/thread CPU that comes in at 45W. It's as powerful as many desktop CPUs and won't eat your battery as fast as previous generation CPUs. The notebook has two DDR4 SO-DIMMs, and GIGABYTE has loaded them up with two Crucial 8GB modules. The notebook features the GeForce GTX 980M, but with NVIDIA Optimus technology the system will automatically switch the discrete GPU for the integrated to save battery when not playing games or running a GPU intensive program.
As far as storage goes, the system is using a Samsung MZVPV256HDGL 256GB NVMe M.2 SSD, which is an SM951. There is also an HGST HTS721010A9E630 1TB internal 2.5" hard drive and a Matshita BD-MLT UJ272 Blu-ray player/burner which sides in a removable ODD bay. You can replace the Blu-ray player with a hard drive or an empty bay.
Pricing
The P37X v5 with a 17.3" 4K ISP screen is $1989.99.
Physical Overview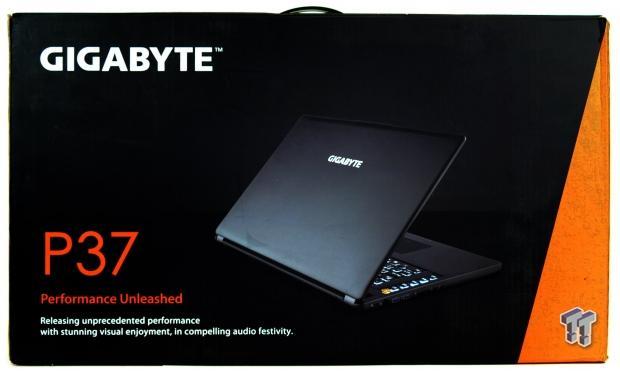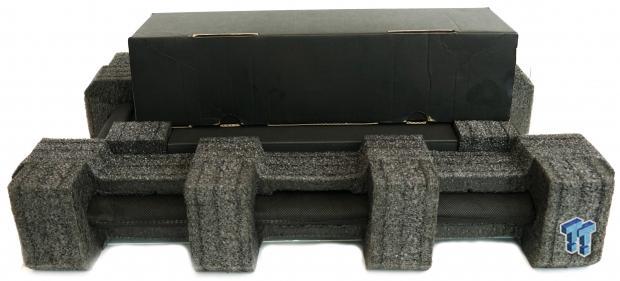 The box isn't too fancy but does feature a picture of the notebook. The notebook is secured by two large foam pieces, and there are two smaller boxes which hold accessories and manuals.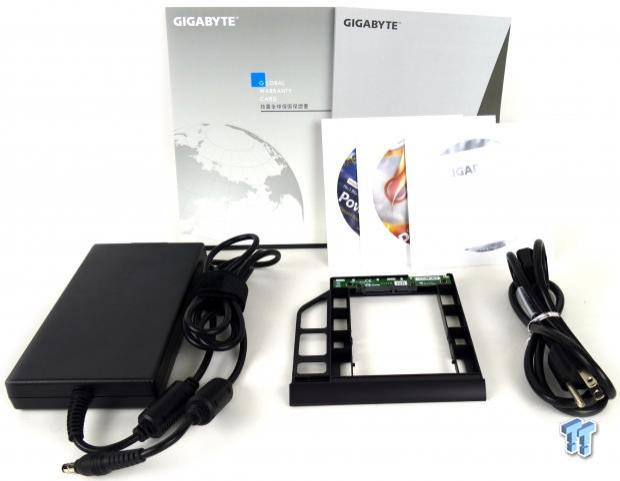 Accessories include AC/DC power supply and cables, ODD bay dummy/holder, manuals, and DVDs with software and drivers.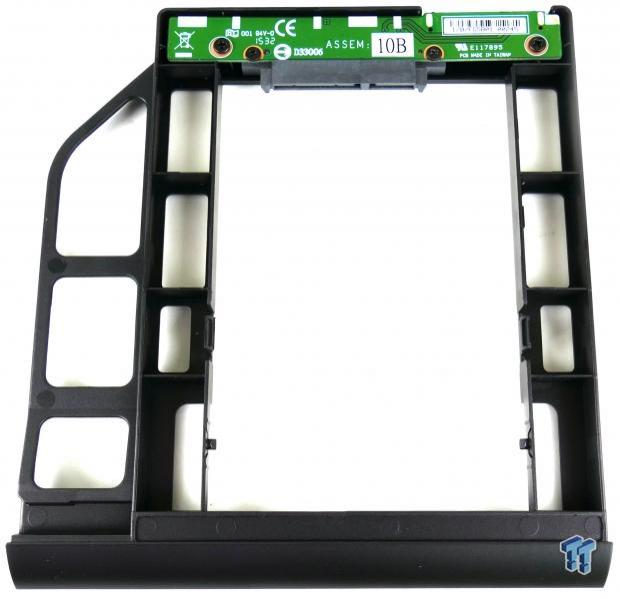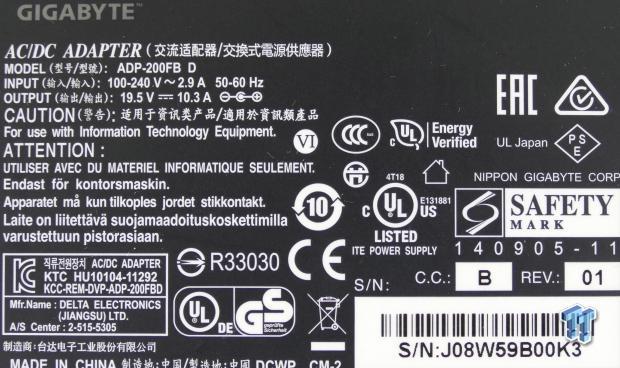 The ODD Blu-ray drive can be replaced by an ODD bay insert, which can be populated with a 2.5" SATA SSD or HDD for extra storage. The power adapter is a beast at 200W (19.5v @10.3A).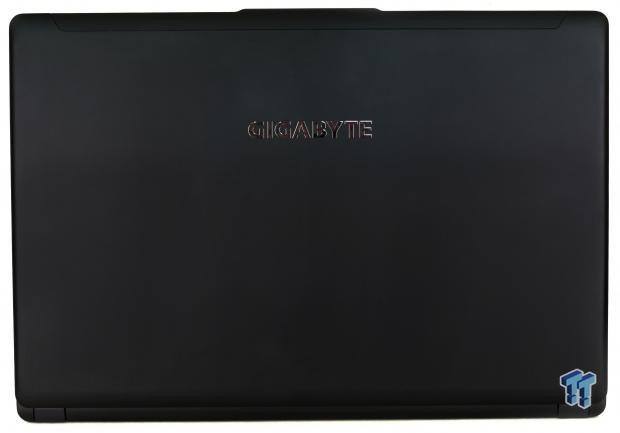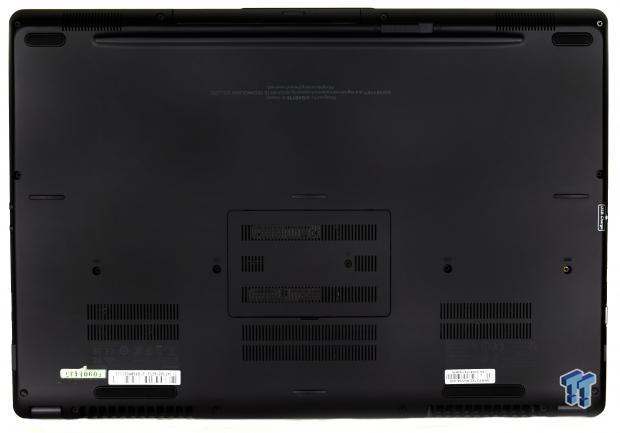 The top of the unit is constructed with a single piece of black anodized aluminum. It is very sleek and smooth, but vulnerable to scratches and fingerprints, so you should get a soft cover protective sleeve for the device. The bottom of the device features four rubber feet and a series of air intake vents to feed clean, cool fresh air to the dual blower fans.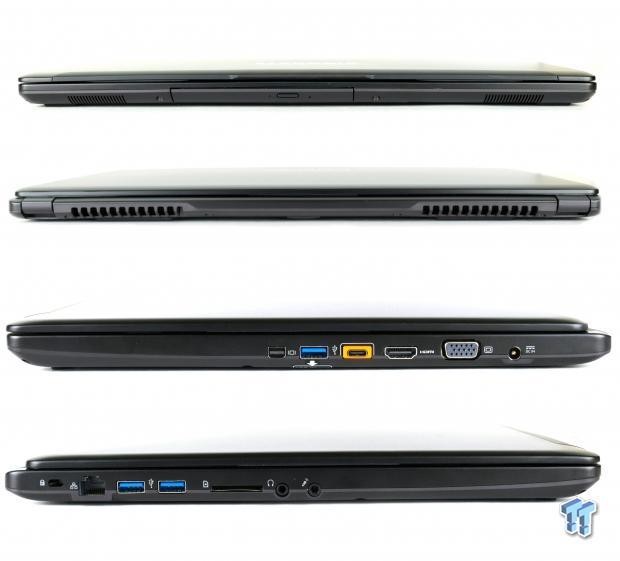 The front of the device is where the Blu-ray drive and two speakers are located. The rear features dual slotted exhausts; it's a style I have come to like because it resembles the exhaust of a sports car. On the right side of the device, there is a 19v DC jack, D-SUB (VGA), HDMI 2.0 w/HDCP, USB 3.1 type-C, fast charge USB 3.0 port, and mini DisplayPort. On the left side, there is a Kensington lock slot, RJ-45 LAN, two USB 3.0 ports, SD card slot, headphone jack, and microphone jack.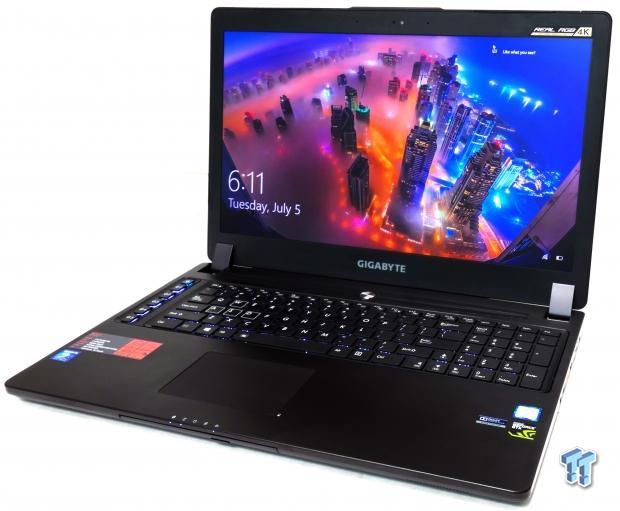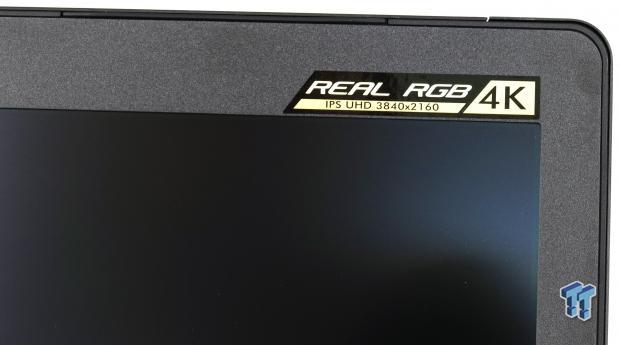 The notebook has an amazing 4K Ultra HD screen, and it's also an IPS monitor, so it can be viewed from multiple angles. The brightness and overall colors are brilliant, and the screen does not have a glossy finish, so there is no glare.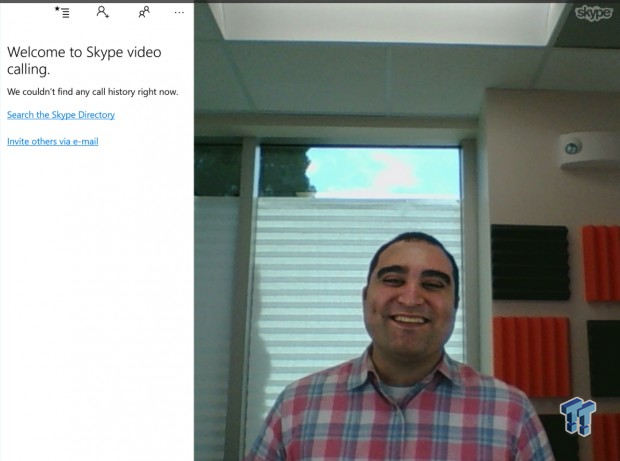 The camera module is centered on the screen next to a light sensor; there are also two microphones on either side of the camera. As you can see, the picture quality is decent for the web.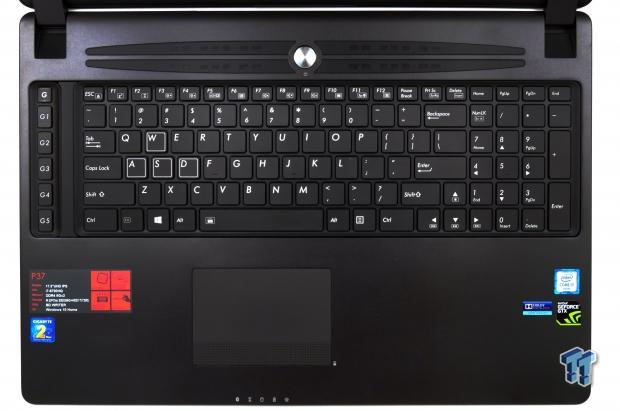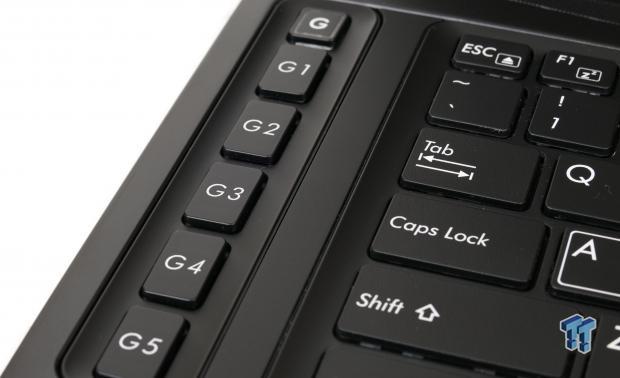 The keyboard is full-size and backlit. The keys are "scissor-based" and the macro hub uses a rubber dome design. GIGABYTE claims the switches offer better key traveling and feedback. GIGABYTE includes software for programming the Macro keys.
Physical Overview Continued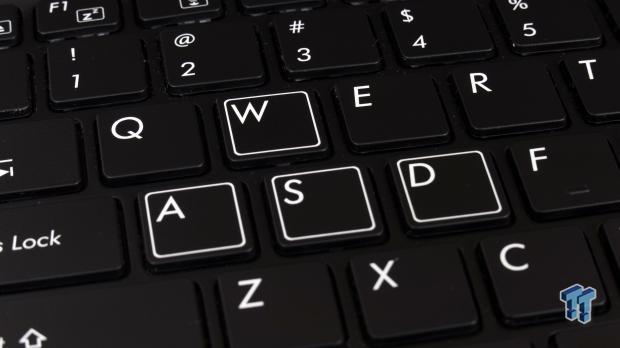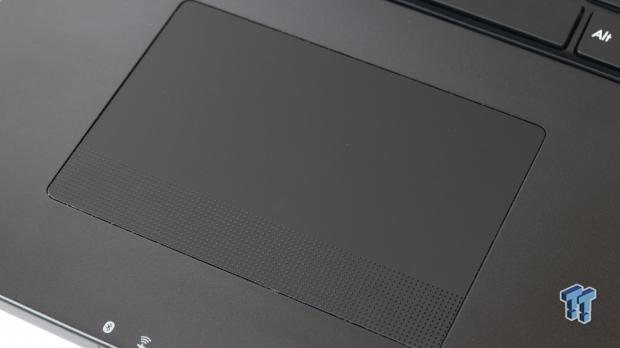 The WASD keys are boxed to indicate they are meant for gaming. The keys are soft to the touch, but they are not rubberized, so they should last a little longer and not show too much wear. The trackpad has a smooth surface for moving the mouse and a dimpled surface at the bottom for clicking. I found it to be very accurate, and TP-rejection was quite good and didn't need to be tweaked for typing.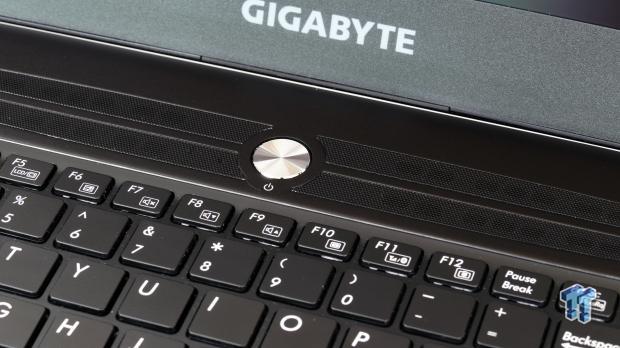 The power button in the center is surrounded on either side by speakers, and these speakers work with those at the front of the notebook. The special functions are not enabled by default. Instead, you must press "Fn" to raise or lower volume using the "F8/F9" keys.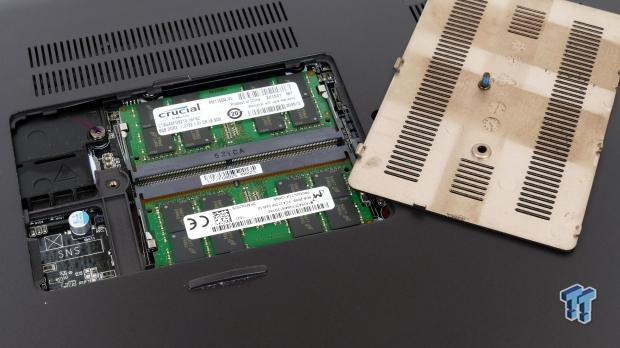 The ODD can be removed by shifting over the lock button to unlock and pulling the drive out. Changing out the DDR4 SO-DIMMs is also quite simple; you just unscrew a single screw, and the cover comes off easily granting you access to the SO-DIMMs.
To add in a second M.2 drive, you must remove the rear panel of the notebook, which is done by unscrewing about a dozen of the screws on the back.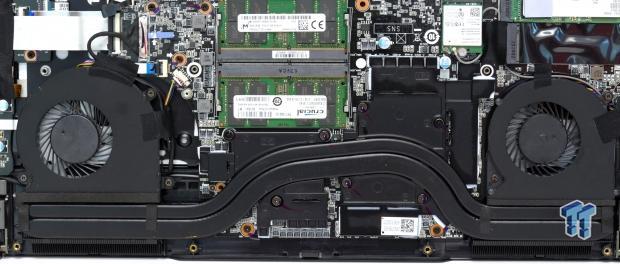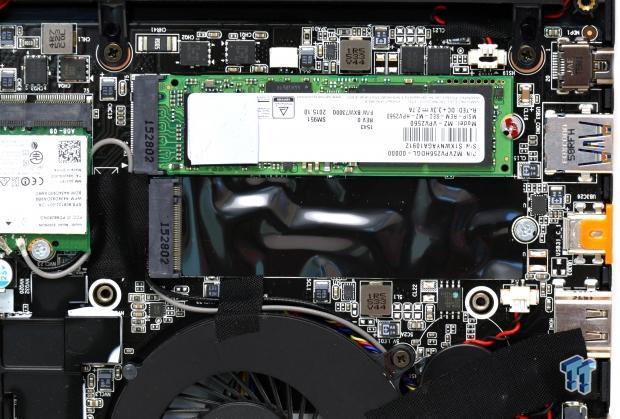 There are two blower fans, and the heat pipes are spread over the CPU and iGPU cores, so that if one is being used more than the other, both fans can contribute to cooling performance. Adding in a second M.2 drive is as easy as it is on a desktop PC. All you need to do is remove the screw, pop in the drive, and then screw it down. There is a thermal pad on the battery and the M.2 drive so that heat can be transferred more easily to the case.
Software and BIOS
Software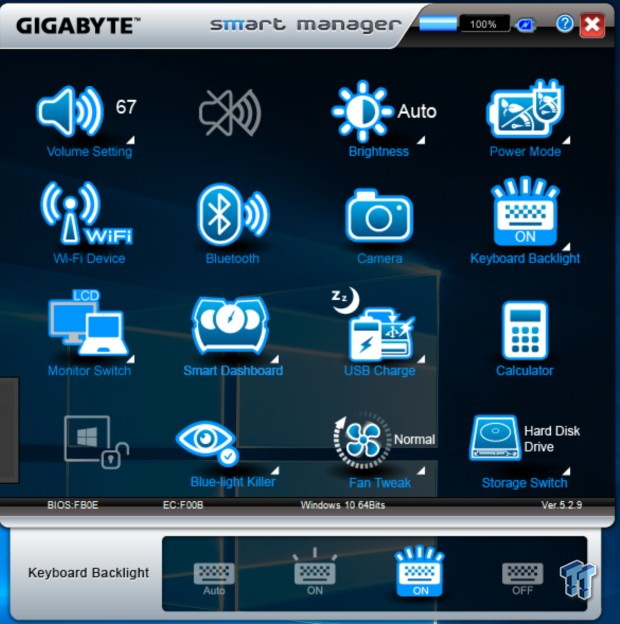 GIGABYTE's Smart Manager is their hardware controller, allowing you to change settings that Windows might not offer. In this case, users can tweak fan speed, switch storage modes, and even reduce the amount of blue light. Smart Dashboard offers real-time monitoring of hardware health and temperatures.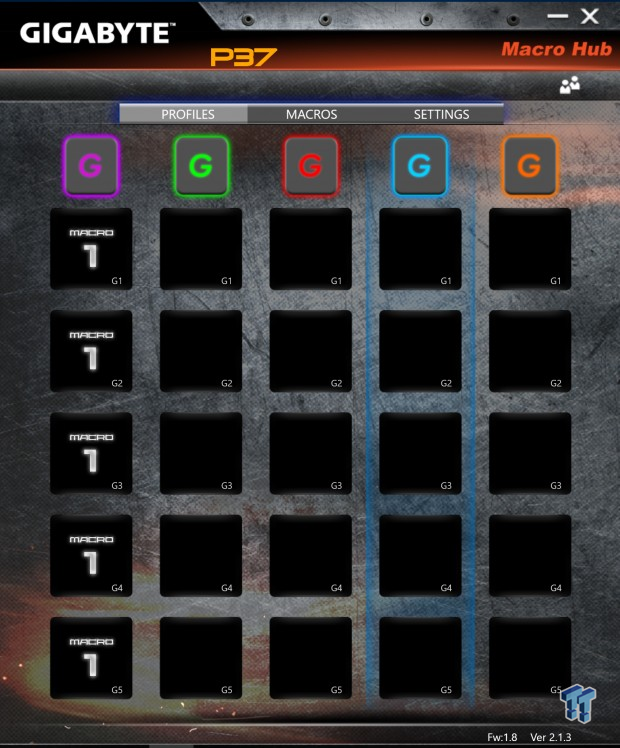 GIGABYTE also has a special program for programming the Macro keys.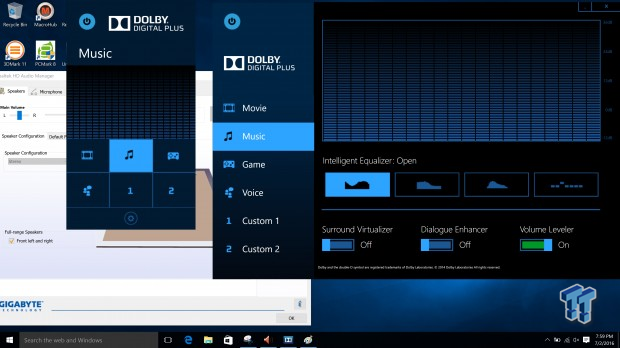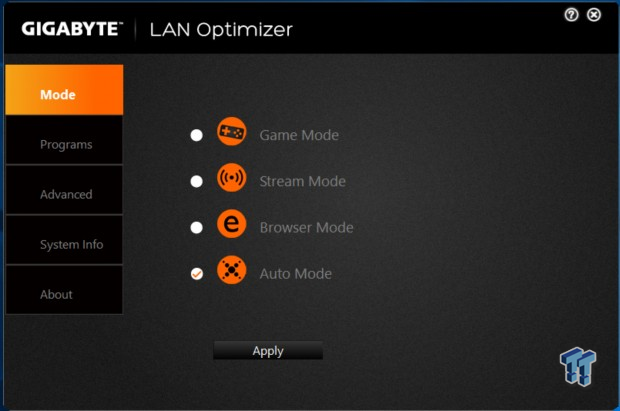 Audio programs are mixed between Realtek's HD audio manager and Dolby's audio suite, which allows for some great effects. There is also a LAN Optimizer that allows you to change network bandwidth priority for games or other applications.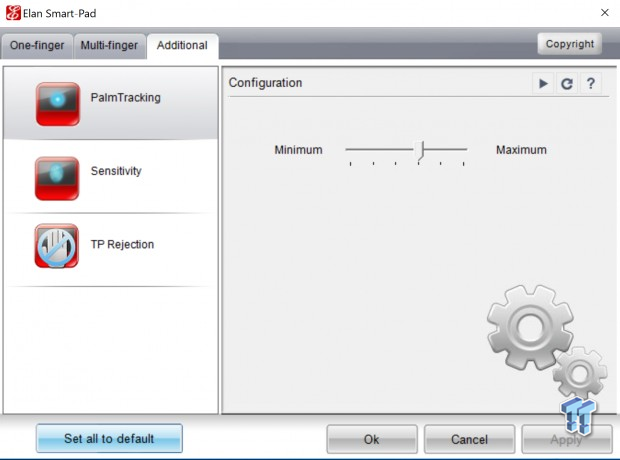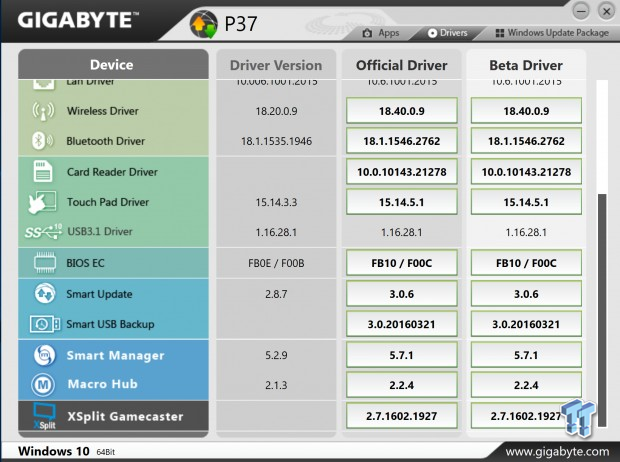 Elan's Smart Pad allows you customize touch pad operation. GIGABYTE also has a Smart Update program that will check current driver version and offer official driver and beta driver versions. The Smart Update program works, but I had to update each driver individually as I couldn't find the batch update button.
BIOS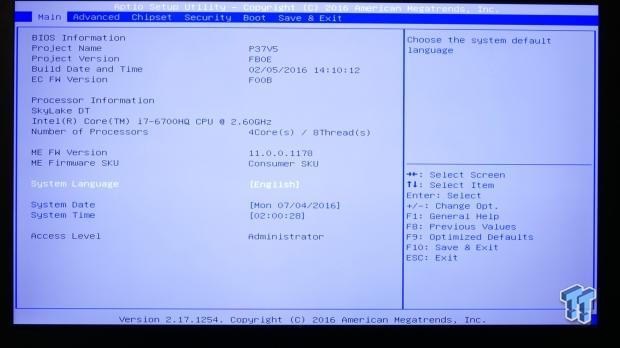 The BIOS is nothing special. You have basic control over most settings that a consumer might need, such as boot order and OS type. There are two presets that will reset BIOS settings for Windows 7 or Windows 8.1/10 boot operation for users who might have screwed up boot settings by messing around in the BIOS.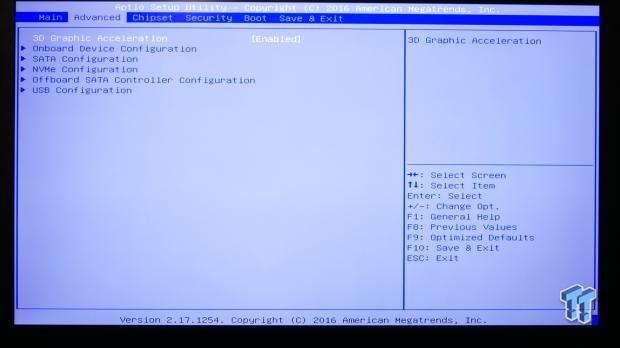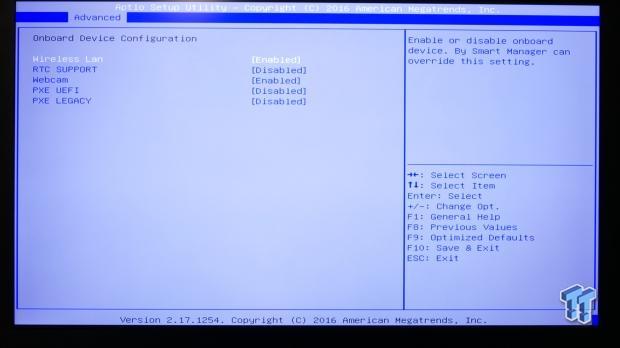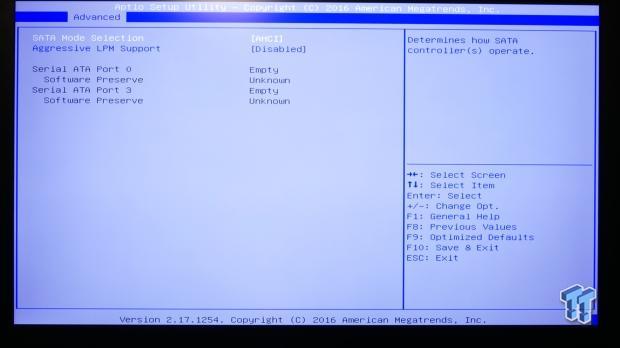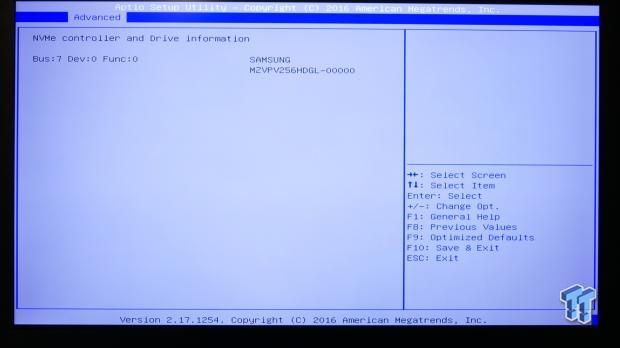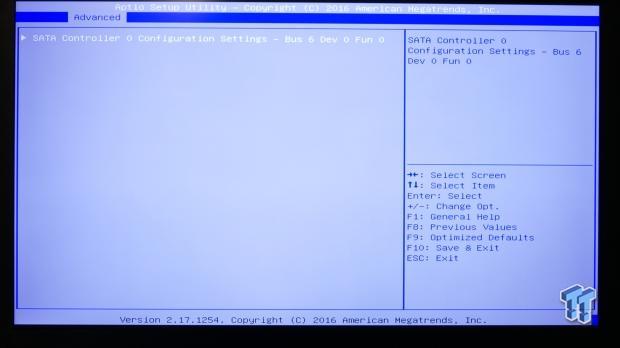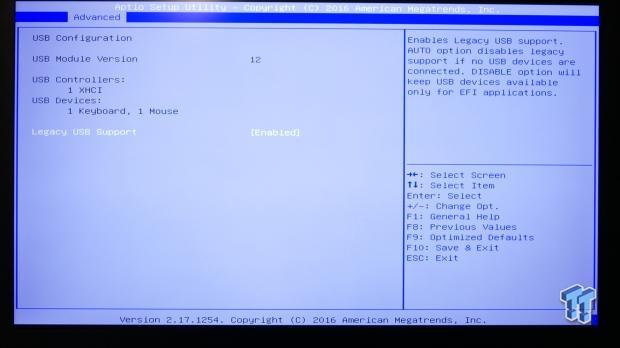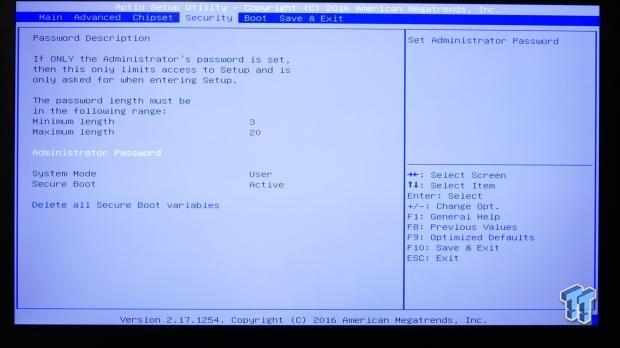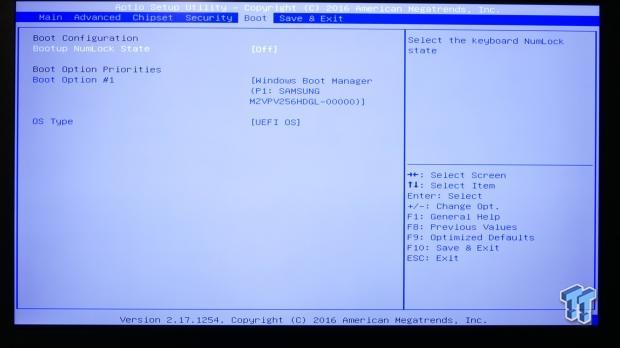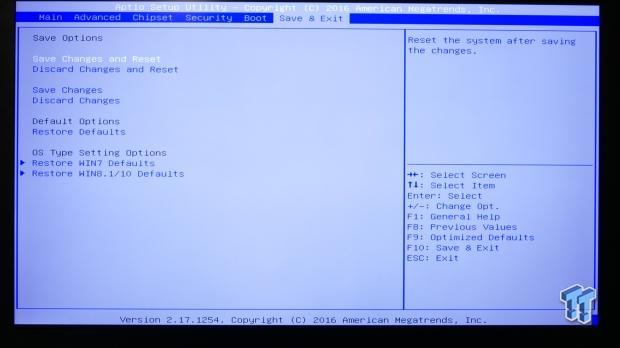 System Performance Benchmarks
CPU, Memory, and System Benchmarks
For the time being, I have combined the scores of notebooks and SFF (Small Form Factor) PCs since I do not have that many notebook data points and both types of systems tend to use the same mobile processors and configurations.
CINEBENCH 11.5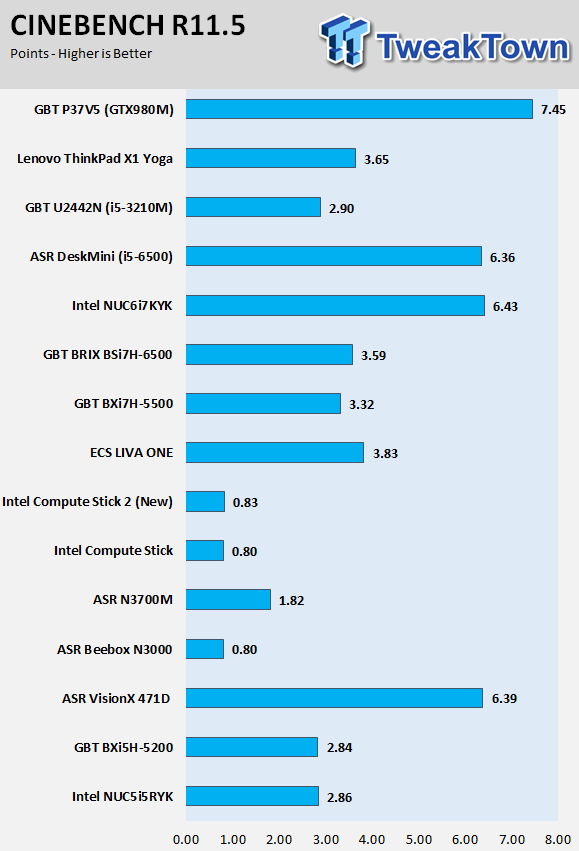 wPrime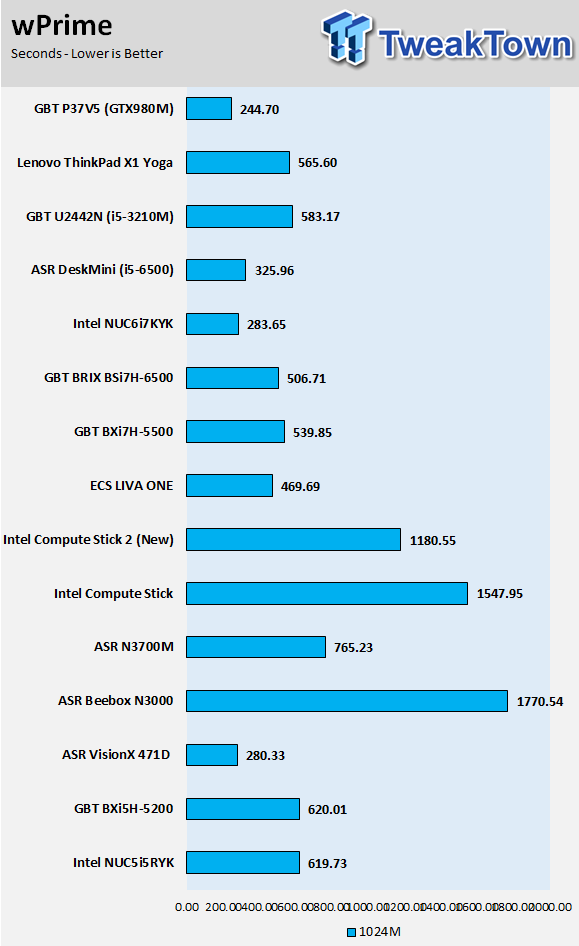 AIDA64 AES and HASH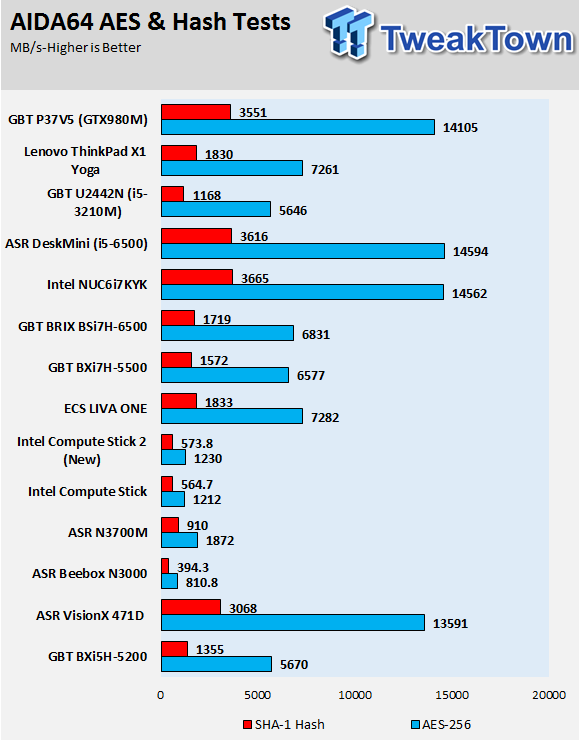 AIDA64 Memory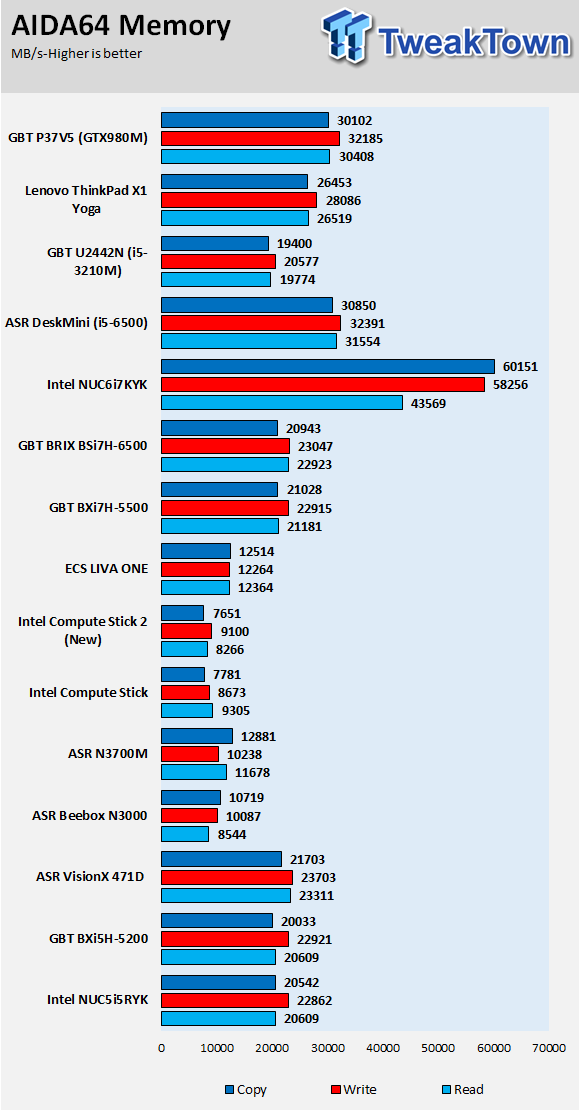 PCMark8 Home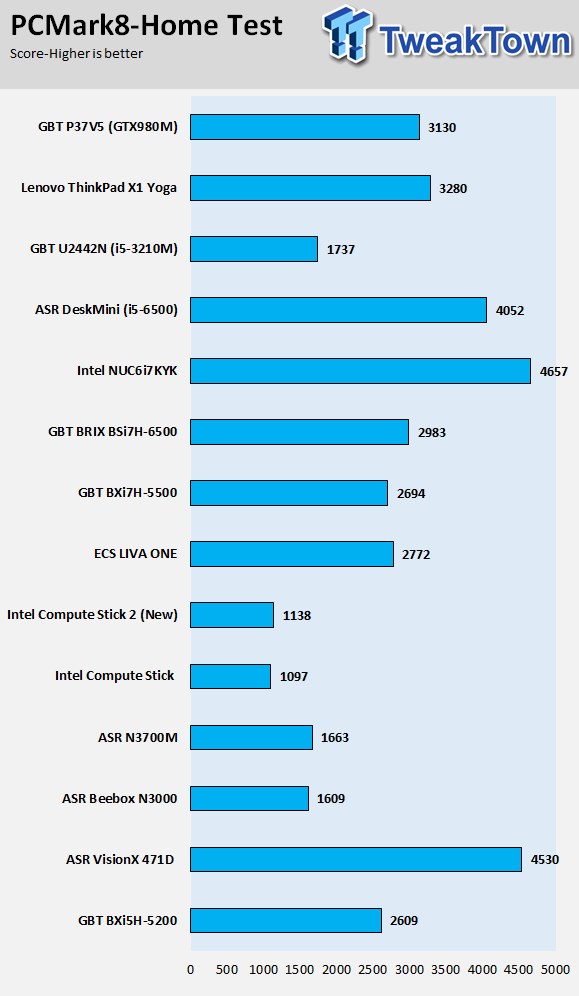 Handbrake 4K and 720P Transcoding
WebXPRT 2015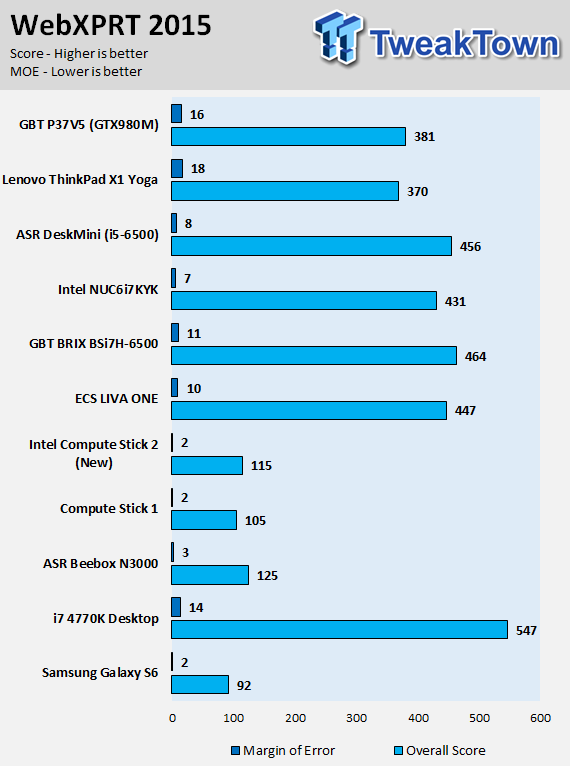 The i7 6700HQ is one of the fastest mobile CPUs I have tested. Its configuration even beats out the 6770HQ in many benchmarks such as CINEBENCH and wPrime. It doesn't win in AES and Hash tests, which are quite consistent no matter the power budget, the difference probably comes from the differences in allotted TDP for the cores (rather than iGP) and temperature restrictions. The AIDA64 memory benchmark reveals solid memory performance.
Overall CPU and memory performance is excellent.
Gaming Performance Benchmarks
3DMark11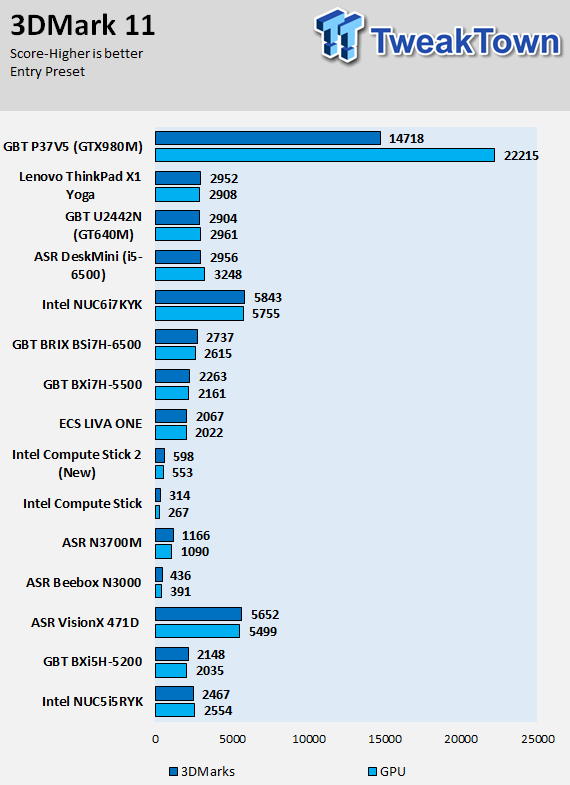 UNIGINE Heaven 4.0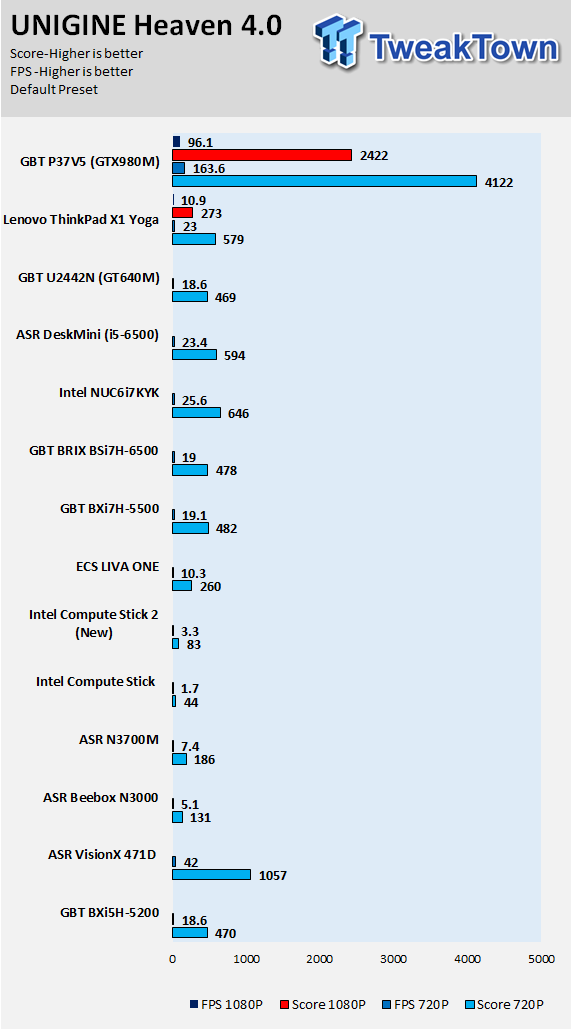 ResidentEvil 6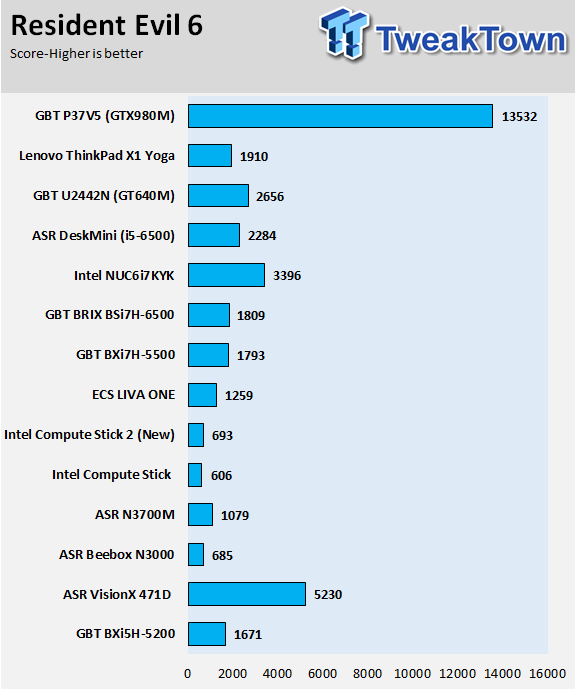 AIDA64 GPU Memory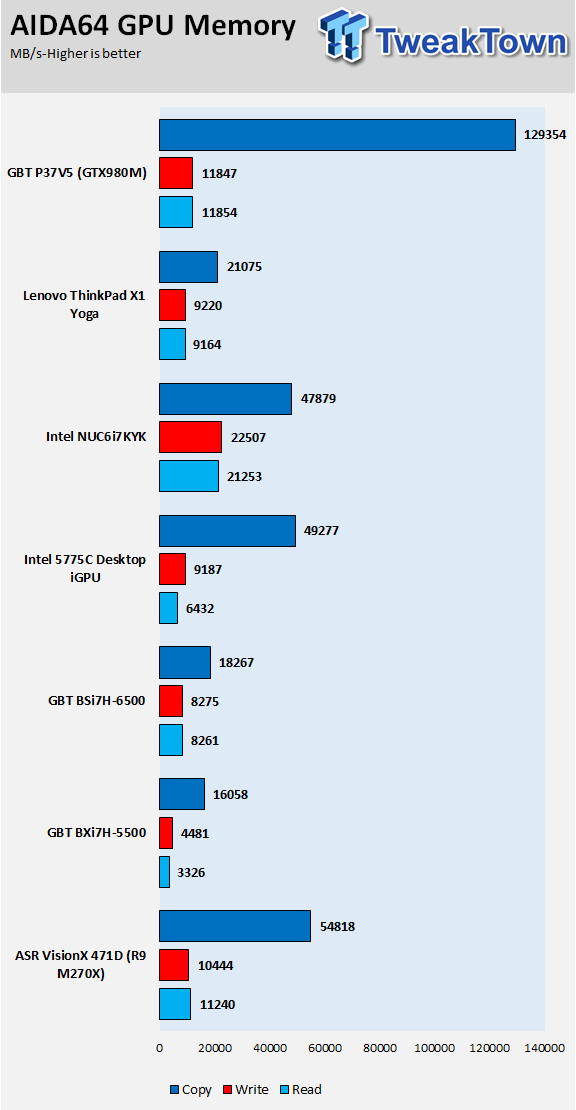 3DMark FireStrike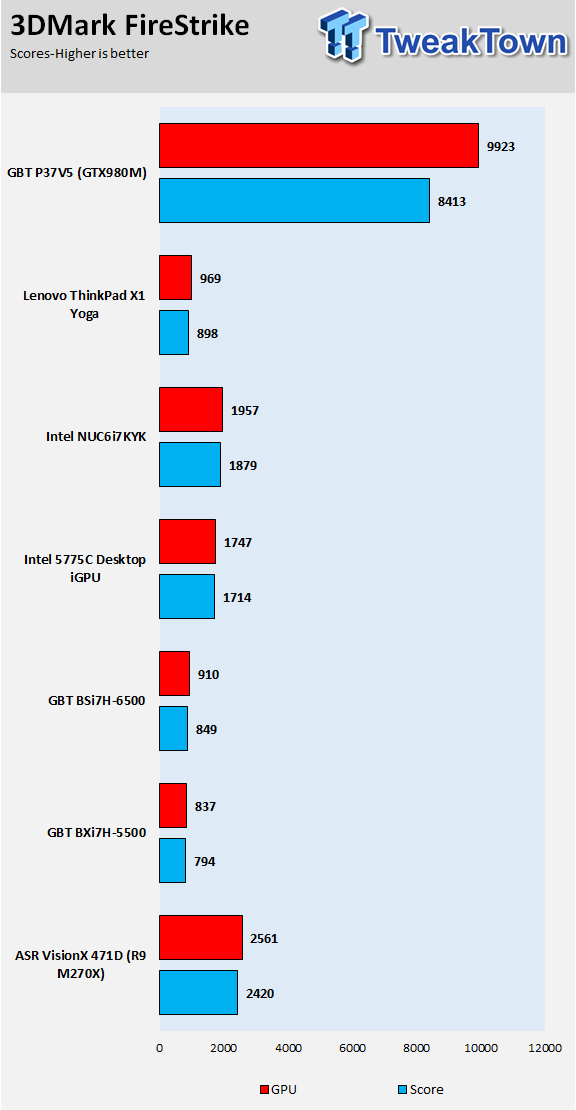 3DMark Cloudgate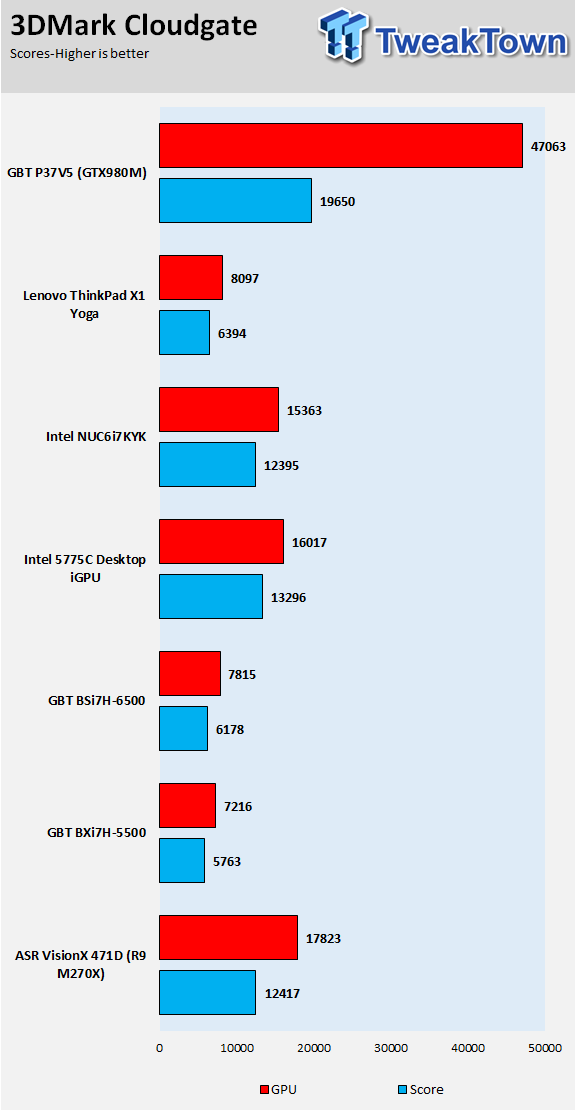 Ashes of Singularity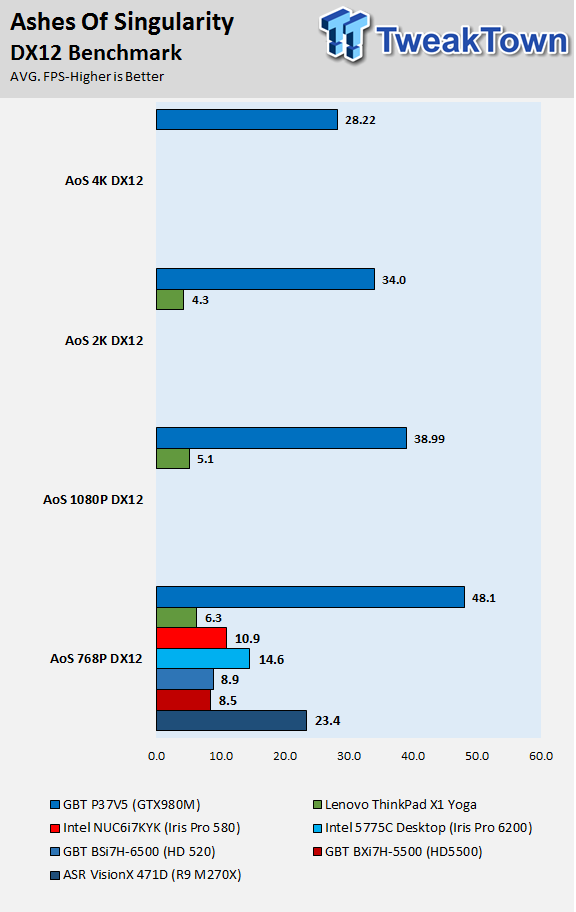 GTA:V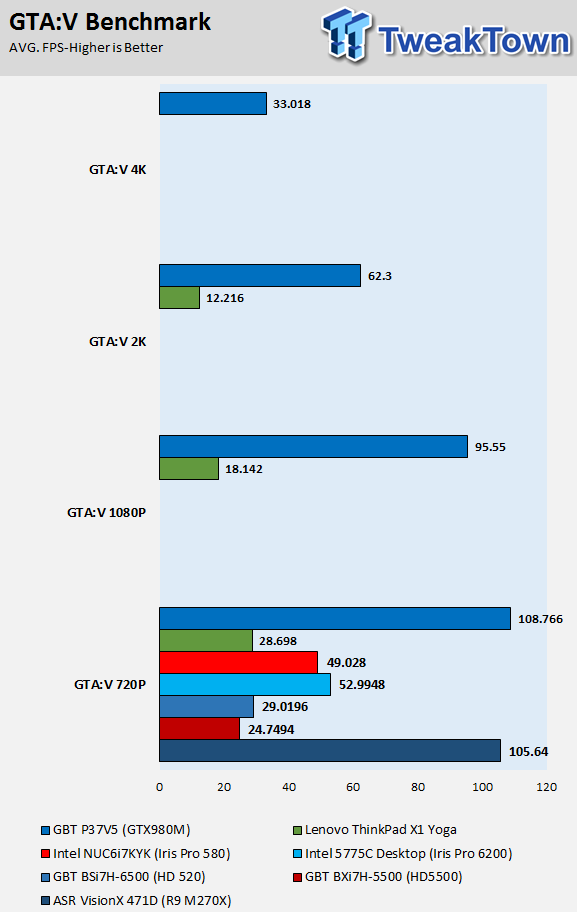 Final Fantasy XIV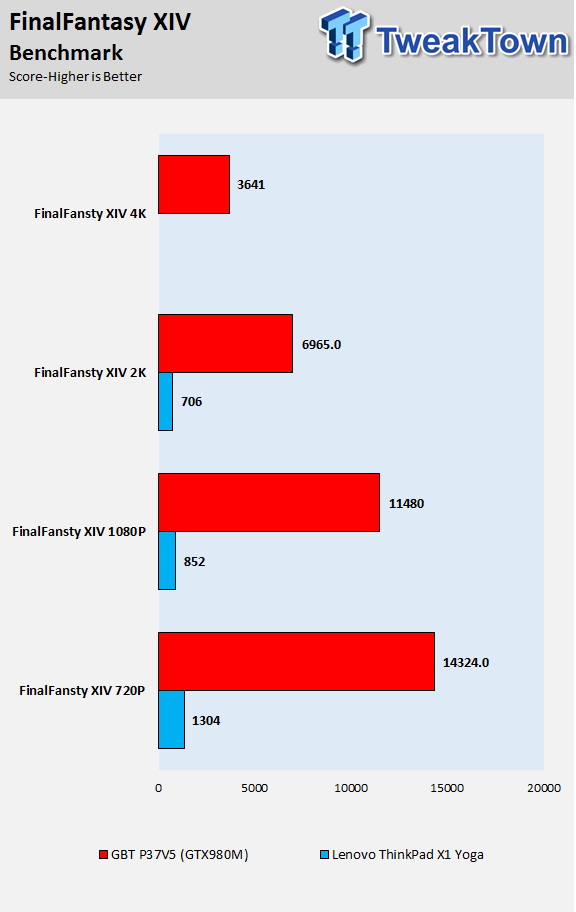 The discrete GTX 980M is very powerful, much more powerful than any integrated solution. Looking at the FPS in the gaming tests, it is even powerful enough to play some newer titles at 4K UHD resolution and produce roughly 30 FPS, which is no easy task. Of course, compared to other GTX 980M offerings, this configuration uses 8GB of GDDR5 while others only use 4GB.
The extra VRAM probably helps with 4K gaming, and since the notebook has a 4K monitor, I am sure people will be happy to see they can play at that resolution and not be restricted by VRAM.
System IO and Battery Performance
System IO Benchmarks
Internal Storage Read Test: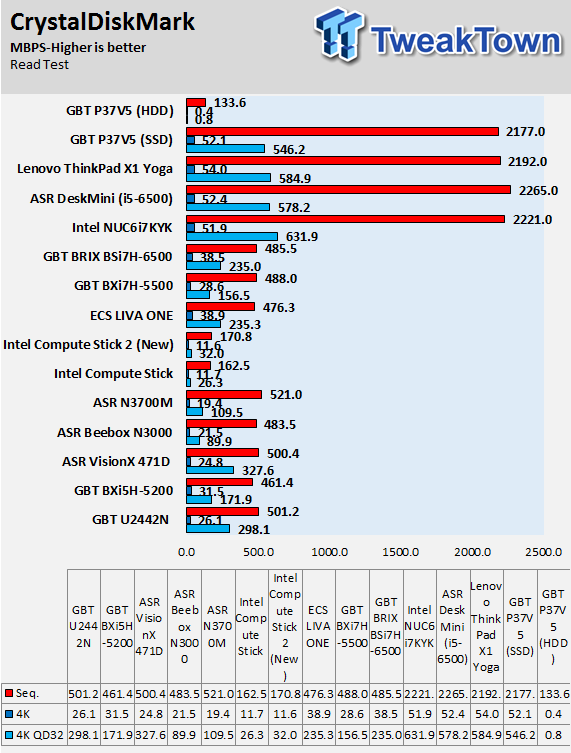 Internal Storage Write Test: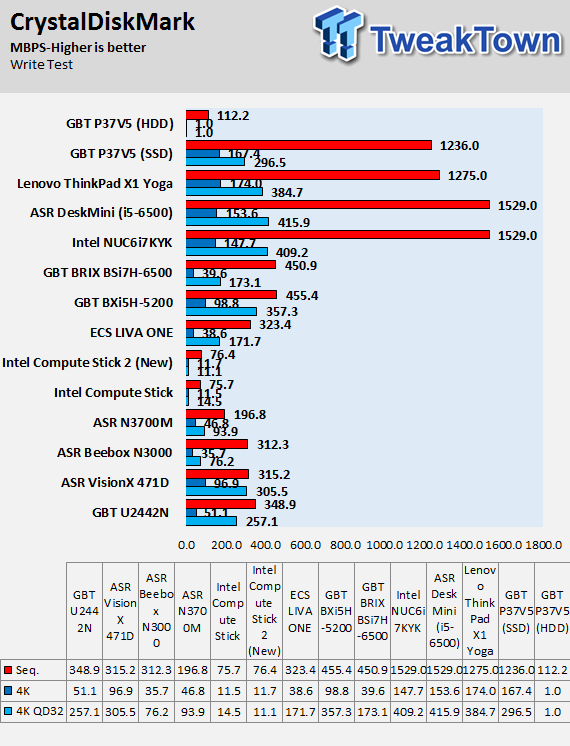 ixChariot Network Throughput: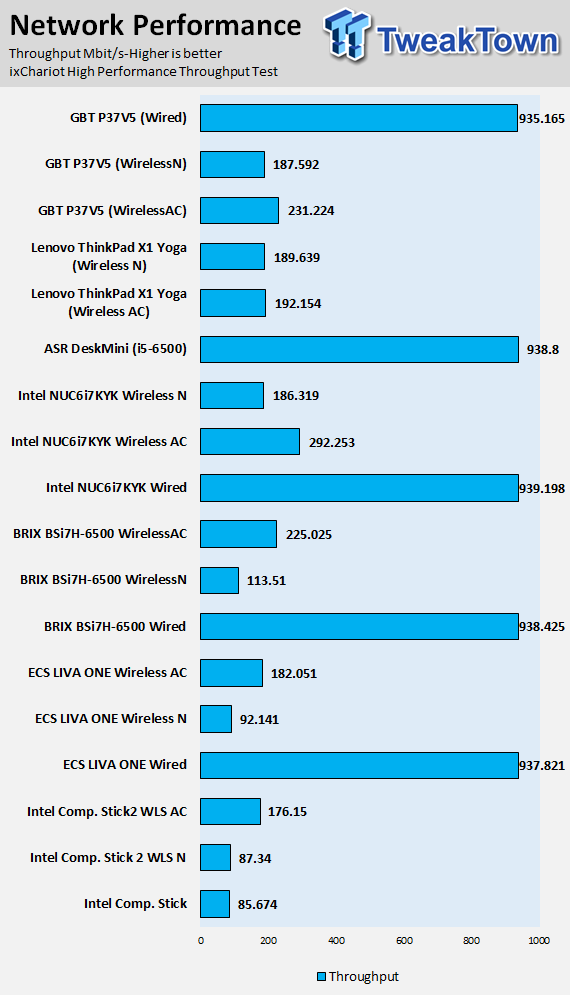 The P37X v5 uses a 256GB Samsung NVMe M.2 SSD, more specifically the Samsung MZVPV256HDGL. It's the same SSD used in the other notebook on the list and is very common in high-performance notebooks because of its speed. Hard drive speeds are also where they should be. Network performance is quite good as well.
Battery Tests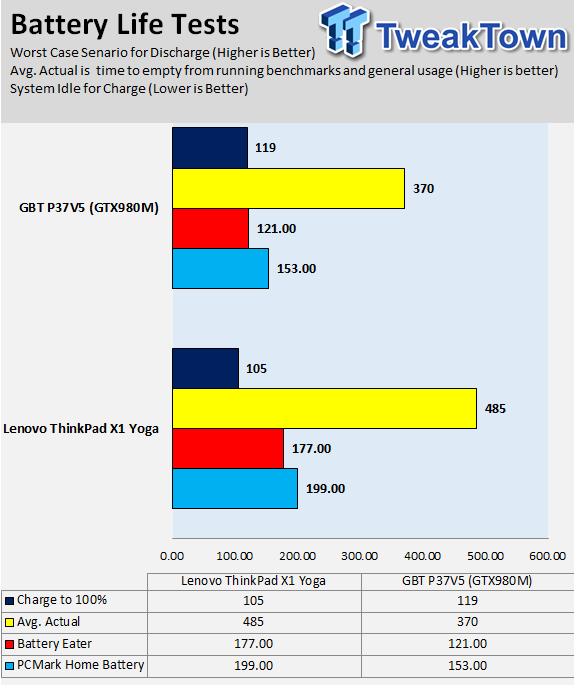 Since the unit has a discrete GTX 980M and a 4K display, I didn't expect the battery to last long at all. The 75.81Wh battery is huge, and it allows you to game straight for many hours. It lasted more than six hours when I ran the benchmark suite, which is much better than I expected considering the heavy loads it encountered.
Thermal Performance
Thermal Imaging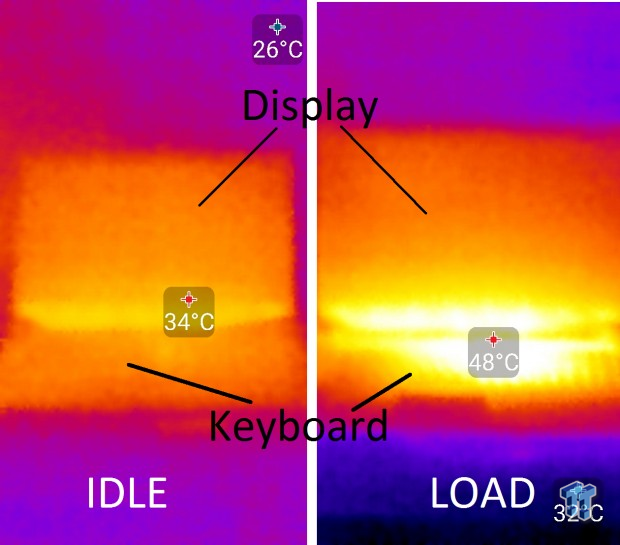 Thermal imaging reveals that the keyboard doesn't get warm at idle or with low-load tasks. The main source of heat in low-load situations is from the display. When the system is put under load, there is obviously more heat, and while the keyboard gets warm during a game, it doesn't get as hot as the display.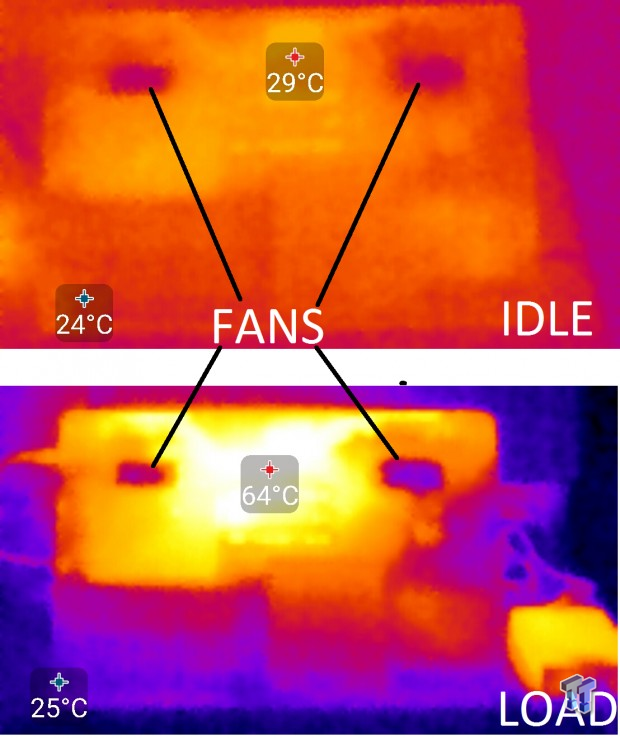 The images were taken after letting Resident Evil 6 benchmark loop for an hour. At idle or low-load, the unit runs cool on the bottom; both fans are active, but they aren't audible. At load, the fans do become audible, but there are two sets of speakers onboard and most people will either use them or headphones which should drown out the fan noise. The unit does get a bit hot on the backside when gaming, but that is to be expected with a gaming notebook.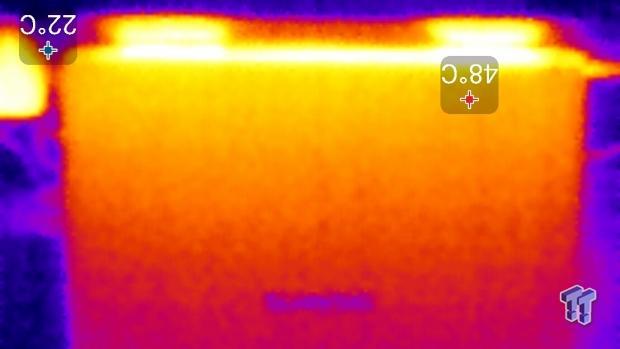 A shot of the dual exhaust vents shows that the notebook does a good job of removing heat and that the exhaust temperature isn't super high.
What's Hot, What's Not & Final Thoughts
Here are key points about the P37X v5.
What's Hot
Thin, lightweight, and cool: For a gaming notebook with a GTX 980M, 6700HQ, and support for up to four storage drives, the P37X v5 is very slim and relatively lightweight compared to other gaming notebooks. Most gaming notebooks with an i7, GTX 980M, and 17.3" display weight around 8lbs, while the P37X v5 weighs only 6.17 lbs (and can go lighter with the ODD dummy).
With this type of high-performance hardware in such a thin body, cooling becomes a big concern. GIGABYTE has employed a dual heat pipe/dual fan design that allows both fans to cool the CPU and GPU simultaneously, doubling the cooling potential when only one is being used. Thermal testing shows that the cooling system does a decent job of removing heat from the notebook, and the unit did not get as hot as I expected.
Impressive 4K Screen: The screen on the P37X v5 is a 17.3" 3840 x 2160 Ultra High Definition IPS monitor. It offers >160-degree wide-angle viewing and 255ppi. I guess the purpose is so others can also enjoy (and probably envy) your $2000 gaming notebook. It is beautiful, and the picture is crisp and clear, especially with the GTX 980M driving it, and the Skylake CPUs (such as the one used in this notebook) can handle 4K resolution much better than previous CPUs since they have improved 4K hardware support.
NVIDIA GeForce GTX 980M Graphics: GIGABYTE is known for working closely with NVIDIA and other vendors to produce their products, and in this case, they have outfitted the GTX 980M with 8GB of VRAM instead of the usual 4GB. The extra 4GB is more than enough VRAM to handle almost all current titles at 4K. The notebook also has an HDMI 2.0 output with HDCP 2.2, which GIGABYTE claims supports true native 4K output with 12-bit color and 60Hz. While notebooks with 4K are becoming more popular, less powerful mobile GPUs can't handle gaming at 4K resolution, but that isn't the case here.
Superb Storage: The notebook supports a total of four storage drives, but only comes with two. The P37X v5 comes with a 1TB HDD and 256GB Samsung NVMe M.2 drive. There is an empty M.2 slot where you can add in more super-fast storage, and you can replace the Blu-ray drive with a 2.5" storage device.
USB 3.1 Type-C: USB 3.1 is twice as fast as USB 3.0, and the type-C connector is supposed to take over as the predominant USB connector in the near future. It's safe to say that many docks will utilize this connector because of its improved bandwidth and power regulation, so you are covered for the future.
What's Not
It's thin, but it's also big: The notebook isn't small, and you will need a dedicated 17.3" notebook case to lug it around since you won't want to risk dropping and cracking the 4K screen.
Fingerprints: While the smooth aluminum finish looks sleek and chic, it's also a fingerprint magnet. With such a smooth surface, it can be difficult to wipe them away.
Final Thoughts
At just below the $2000 mark, the P37X v5 has a lot of competition in the high-end gaming notebook market. GIGABYTE is taking aim at the competition by trying to slim down the notebook while not cutting down performance, something that is very difficult to achieve. Compared to competitors in the same price range with GTX 980M graphics and Core i7 CPUs, the P37X v5 offers a higher resolution screen and weighs in almost a few pounds lighter in some cases. GIGABYTE has done well with the P37X v5; the performance was excellent, thermals were tolerable, and the fan noise was not excruciating. Overall, I was impressed.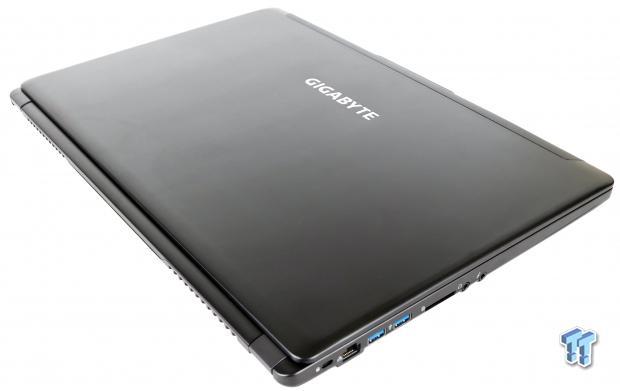 Although GIGABYTE's notebook reputation in the US is just starting to solidify, I can attest from five years of experience with my u2442 that their quality, design, and performance are just as good as the established players. Since GIGABYTE just started in this market a few years ago, they are trying hard to make inroads, and this has led to high specs at equal prices, which is great for buyers. Overall, I am impressed with this gaming notebook; it looks like the edge of black samurai katana sword and performs like one too.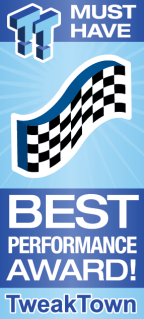 | | |
| --- | --- |
| Performance | 96% |
| Quality including Design and Build | 93% |
| General Features | 94% |
| Bundle and Packaging | 85% |
| Value for Money | 90% |
The Bottom Line: While GIGABYTE's P37X v5 is thin, slim, and sleek, it also matches up a GeForce GTX 980M 8GB with an Intel i7-6700HQ, resulting in astounding performance to drive its impressive 4K IPS LCD panel.
PRICING: You can find products similar to this one for sale below.

United States: Find other tech and computer products like this over at Amazon.com

United Kingdom: Find other tech and computer products like this over at Amazon.co.uk

Australia: Find other tech and computer products like this over at Amazon.com.au

Canada: Find other tech and computer products like this over at Amazon.ca

Deutschland: Finde andere Technik- und Computerprodukte wie dieses auf Amazon.de
We openly invite the companies who provide us with review samples / who are mentioned or discussed to express their opinion. If any company representative wishes to respond, we will publish the response here. Please contact us if you wish to respond.