TweakTown's Rating: 91%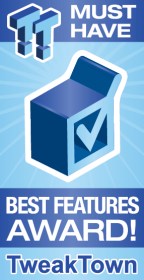 The Bottom Line
A great way to improve your audio experience that's able to be driven by nearly anything. Fantastic audio, but for a price.
Introduction
On the test bench today are the Shure SRH1540 headphones, a closed-back circumaural design with very well tuned 40mm drivers for a large and full-bodied soundstage. Shure has a very strong tradition in the audio world, having started by making audio components during WWII and then branching out to microphones and headphones that were used by the military and professionals from quite a few industries. The focus of the majority of their line of headphones (and microphones) has traditionally been for the audio professional, those that need an accurate and neutral soundscape that helps when creating a sonic masterpiece.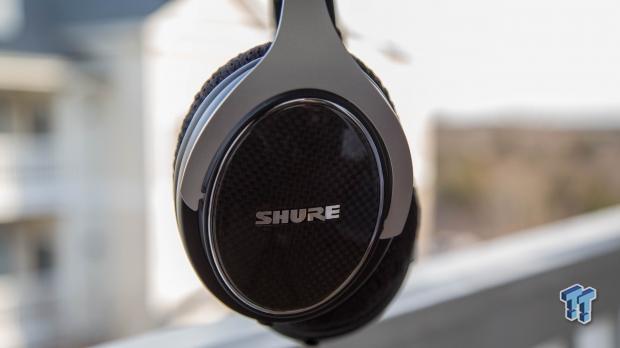 But these are a departure from that usual concept, moving towards a different type of sound. Unless you're doing critical sound-design, you may not enjoy a typical neutral sound profile. Sure, it lets you apply some good EQ to make it into something you want, but most of the time "neutral" doesn't really sound "good" to a lot of us. Why not make it sound like something you want it to instead? That's what the Shure SR1540 seek to do, to make your audio adventures exciting, with just a smidge of color to make it more than the sum of its parts.
These are the top of the line closed-back headphones from Shure, and are marketed to consumers as opposed to the usual professional market, and the choice of materials reflects that. Those plus the lightweight lend a premium feel to them. They may not have rotating ear cups, but they definitely don't need them, considering the carrying case that comes with them.
Specifications
These headphones are definitely audiophile headphones, even if they might not have the "flattest" sound signature. They exude quality and have specifications to match. Thankfully, they're also easy to drive with a low impedance and a relatively good sensitivity. You don't need an amplifier for these to sound good, but one can easily make them sound even more amazing.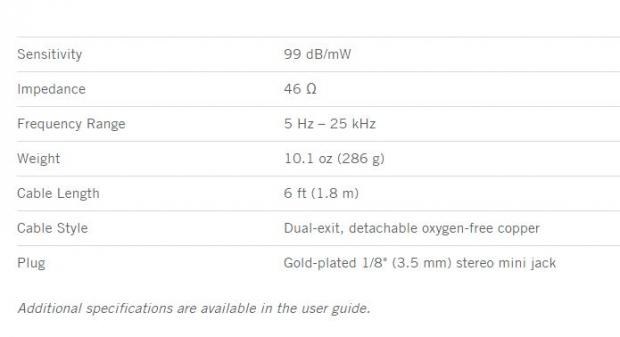 The Shure SRH1540 has 40mm drivers with neodynamic magnets. They use their proprietary APTIV Film on the diaphragm that's supposed to help keep harmonic distortion under control and so that the drivers themselves can move more linearly, so they don't physically distort either. They have a frequency response of 5Hz-25KHz, a sensitivity of 99db/mW, and the drivers have an impedance of 46O. That means that they're fairly easy to drive and can sound good with a variety of sources. I plugged straight into an iPhone 6S Plus, Creative Labs SoundBlaster X7, FiiO E12 Mont Blanc, and a Beyerdynamic A20, all of them capable of driving them to insane levels.
Connecting to your desired source is through a standard 3.5mm connector or with a ¼" socket through an adapter. The cord splits and connects to each earcup via gold-plated MMCX connectors. The standard connector means it's easily replaceable and that you can buy from your preferred source should you want something different. The included cable is surrounded by Kevlar for added durability.
The earcups are wrapped in perforated alcantara, of the kind that lavishly hugs your ears, feeling splendid. they
Pricing & Availability
These are available for $499 on Amazon, of course with free shipping if you happen to be a prime member. These are the top-end of their closed-back non-reference series of headphones, and quite frankly there isn't much competition at this price-point, either having to look much higher or looking for something that's $100 or so lower.
What's in the box?
The case that these come with alone is a great showpiece, useful for transporting them if you travel. The SRH1540 don't have rotating earcups, but their size alone makes them easy to transport, and that included case will prevent any undue damage anyhow. So there's nothing to worry about.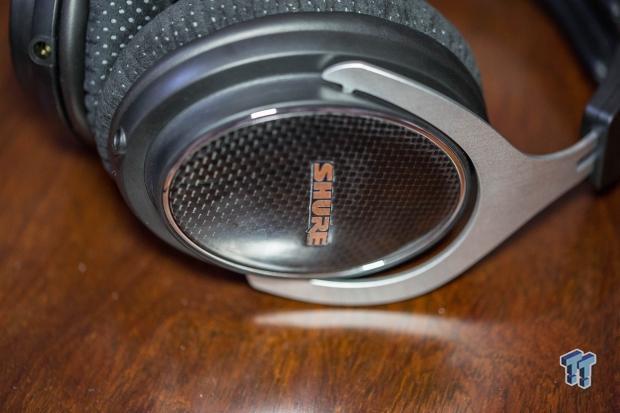 So what's in the box? Opening reveals the carbon fiber clad headphones themselves safely ensconced in a rigid case. Also inside are two cables and a pair of replacement alcantara pads. The Shure SRH1540's are a full-size, circumaural, completely sealed headphone. The build quality can be described as being impeccable, filled with a mix of high-quality synthetic plastics, aluminum, a bit of steel, and real carbon fiber. They look like a masterpiece, and they feel like one too.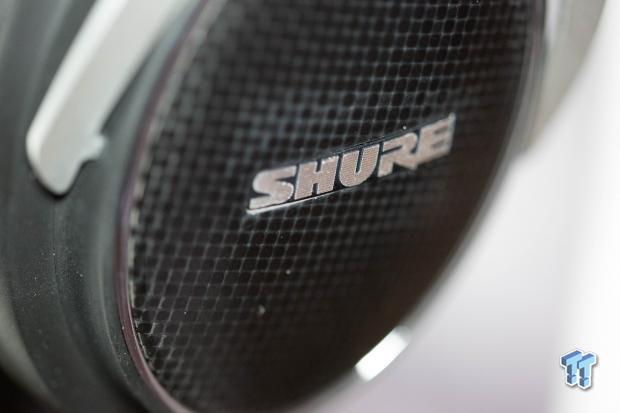 The headband is a surprisingly comfortable, yet simple affair. A twin metal band design that's covered in real leather with smallish pads underneath are all there is, but even after extended listening sessions, it's more than enough, and they're very comfortable. They're so light you hardly even feel them.
The band itself is initially quite stiff, and clamps on your head pretty tight. But after wearing them for a few hours (total, not all at once) they aren't uncomfortable at all. At a mere 286g, they're hardly noticeable on your head. If it weren't for the closed-back nature and lack of outside sound, I'd probably forget they were even there. Not quite like a pillow atop my head, but more comfortable than they look. Which is a joy, meaning they can be used for an extended period, be it an extended gaming session or those times when you're deeply invested in a new album.
How do they sound?
And these aren't neutral though it's a subtle variance from the typical Harman curve that seems to be the "ideal" frequency response target. And it sounds good. Great in fact. They're fun and lively in a way that's pleasing. The bass is there, and it has a presence that you'd expect, but it isn't boomy. It's articulate and easy to discern. It never completely overpowers the mids or drowns out the highs. For a closed-back set of cans, it's very well controlled. The high-end is a bit rolled-off at the very top, but it's subtle and not all that noticeable. It's never harsh at all.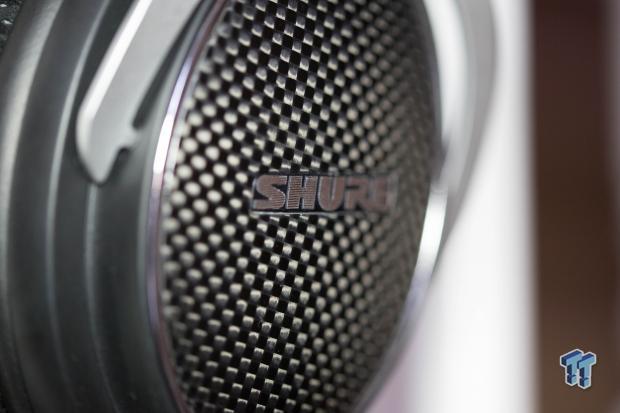 One thing that stood out immediately when I started delving deeper into the music was just how open and airy they actually were. Closed-headphones are fighting the laws of physics when it comes to soundstage, with the back of the earcup having the inevitable property of reflecting, or absorbing, the sound waves. But the sound isn't constrained or muffled in the slightest; the base isn't nearly as muddled as you'd think it might be as a result of the design.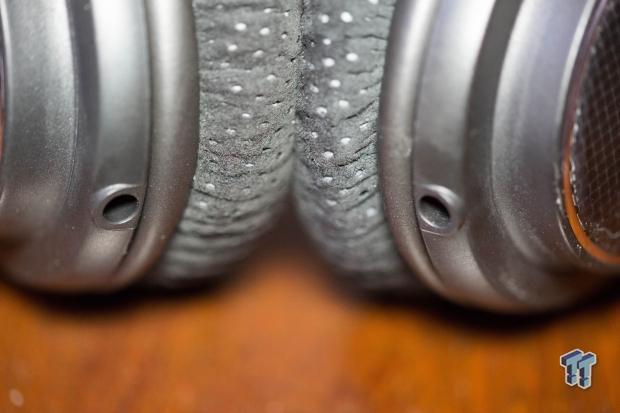 It's not all roses, however, though these definitely do standout as being the most spacious sounding closed-back headphones I've ever heard. The treble, though rolled-off at the very upper limit is a bit more forward, meaning it's noticeable if no EQ is applied to it, and it can potentially end up a little tiresome for some folks though I dare say you can just adjust the levels to your favorite level.
An Audio Analysis
They're pretty close to flat sounding, though, and it's precisely this that lends them to being very EQ friendly. First, I listened to one of the greatest and most diverse soundtracks around, [em]Battlestar Galactica[/em] by Bear McCreary. The orchestral sound with distinct use of percussive instruments to set the tone make it a dynamic soundtrack that has a lot going on. It's a good test of whether or not all the separate instruments and pieces can be heard.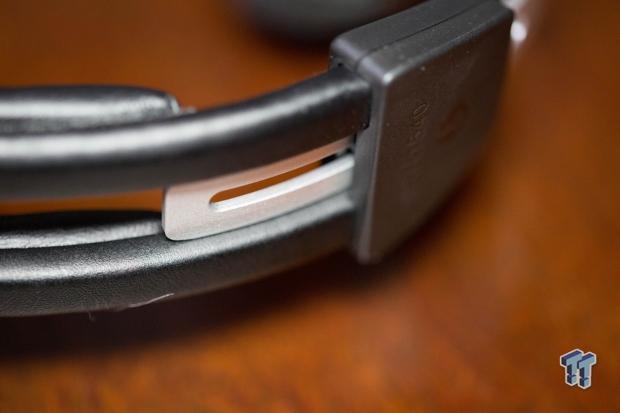 Music, then, sounds absolutely fantastic on these, lending an airy, almost magical quality to the beats. But what about gaming? How do these sound when we're adding an element of positional audio into the mix? Perhaps unsurprisingly, they sound fairly good. The open sound-scape that they provide allows them to easily play those positional cues in convincing ways. I first tried out Counter-Strike: Global Offensive, of course, due to the mature sound-design.
Footsteps were heard accurately, and sounded far better than I remember. And the full spectrum of sound from the crack of my AWP, inaccurately fired mind you, was actually felt. The bass was there, big, but not at all "boomy".
Battlefield 4 and Star Wars Battlefront were similarly spectacular. I find that DICE has done a great job with sound-design on those two games, and put a lot of love into making things seem a bit more accurate and, well, pretty. It's an almost euphoric experience being able to hear sounds rendered with such body and soul.
Games benefit greatly from a wide soundstage, and these Shure headphones deliver that in spades. The separation of frequencies into distinct sounds helps to define what's happening around you, increasing that immersion by quite a bit. The Shure SRH1540 provide that and more it seems, giving a more personal experience.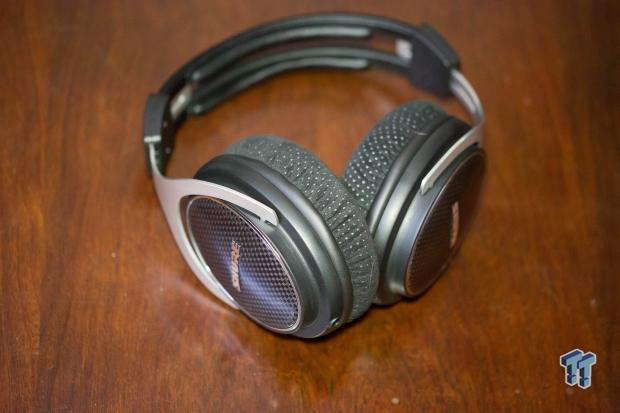 Movies can be a bit of a pain, in that they're usually encoded for a multi-speaker setup that can sound different when that sound is "downsampled" to two channels. The spaciousness has an extremely positive effect in helping to provide positional sound in movies, and the slight bump in the bass and the mid tones help to lend a sort-of presence that makes you feel like you're right there in the action. It's all very surreal, and needs to be experienced. Good headphones can have a profound effect on your experiences.
What's Hot
The feel: These are very comfortable on the head.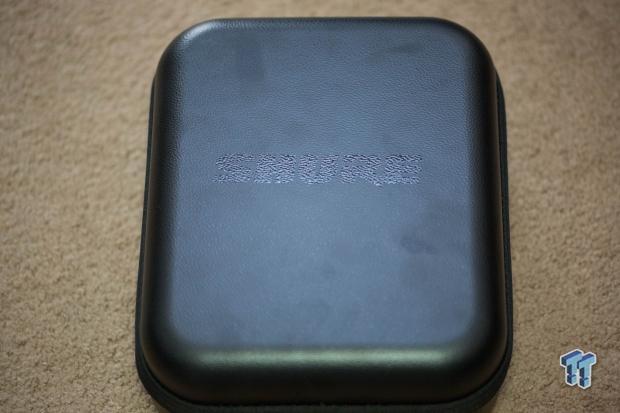 Sound quality: They sound nearly as stunning as they look.
Dashing good looks: They have the premium build you'd expect for the price.
What's Not
Earcup size: Despite being comfortable for the most part, they are a bit on the small size, meaning those with big ears might have some issues.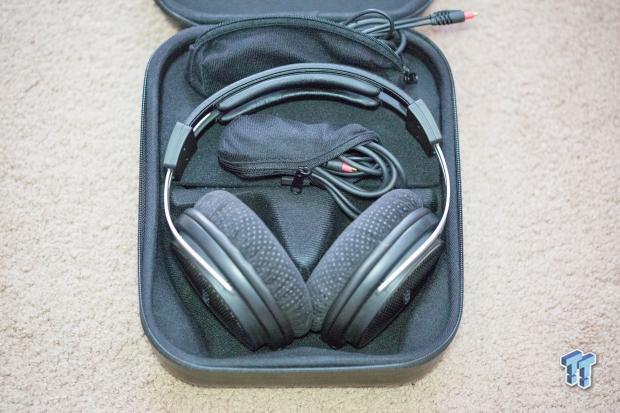 Short cable: The cable that's provided, while interchangeable, is still quite short.
Strong treble at high levels: You might not listen that high, but the treble can become a bit piercing at higher listening levels.
Final Thoughts
These cans could be a great addition to your audio setup. They're fun sounding but not in an overly obnoxious way, and they have the ability to transform your music into something special at both high and even low volumes. And that's not something all headphones can do, at low listening volumes especially.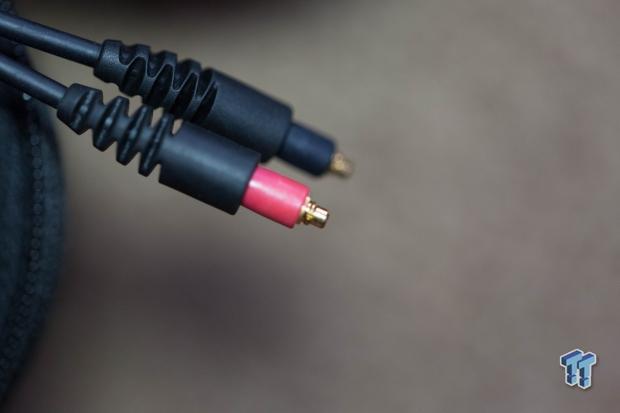 There's a reason these have the price tag that they do, and it's not because of the carbon fiber treatment. It's because of the engineering put into making these closed-back headphones sound absolutely magnificent. They sound more open and spacious than some open-backed headphones while giving a modicum of sealed isolation, which is a godsend when wanting to play games without being disturbed. They sound magnificent and are well worth the cost. They'll make your music, games, and movies turn into a truly blissful experience.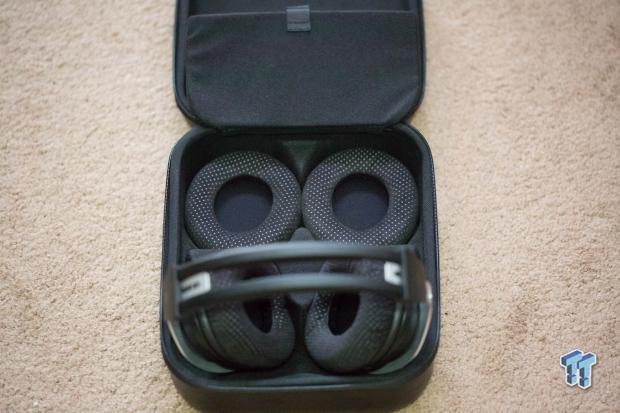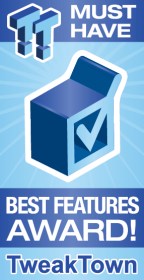 | | |
| --- | --- |
| Performance | 95% |
| Quality including Design and Build | 99% |
| General Features | 90% |
| Bundle and Packaging | 90% |
| Value for Money | 80% |
The Bottom Line: A great way to improve your audio experience that's able to be driven by nearly anything. Fantastic audio, but for a price.
PRICING: You can find products similar to this one for sale below.

United States: Find other tech and computer products like this over at Amazon.com

United Kingdom: Find other tech and computer products like this over at Amazon.co.uk

Australia: Find other tech and computer products like this over at Amazon.com.au

Canada: Find other tech and computer products like this over at Amazon.ca

Deutschland: Finde andere Technik- und Computerprodukte wie dieses auf Amazon.de
We openly invite the companies who provide us with review samples / who are mentioned or discussed to express their opinion. If any company representative wishes to respond, we will publish the response here. Please contact us if you wish to respond.