Audio-Technica ATH-ADG1X Audiophile Open-Ear Gaming Headset Review
Released alongside its closed-ear sibling, is the Audio-Technica ATH-ADG1X open-ear headset worth the hefty price tag? Let's check in and find out.
Published Thu, Mar 24 2016 8:10 PM CDT
|
Updated Tue, Nov 3 2020 6:58 PM CST
Introduction
Released alongside the ATH-AG1X closed-ear gaming headset model, the ADG1X open-ear is part of Audio-Technica's planned domination of the gaming audio realm.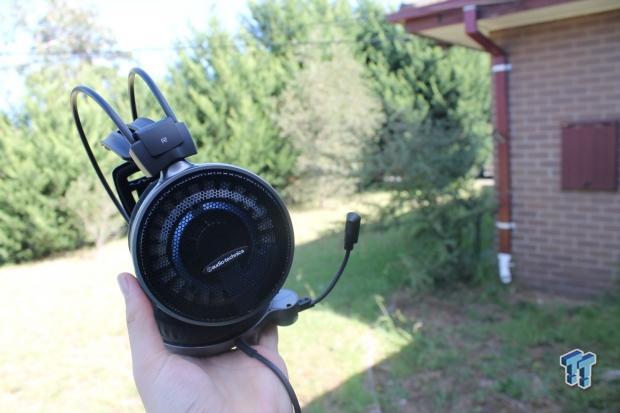 In the previous reviews, I have discussed the fact that many gamers are supporting and promoting a move towards lower-end audiophile headphones and separate microphones. This consumer move is made to pry people away from publicly-perceived low-quality gaming headset branded audio. Taking this into account, the product I have here to review is Audio-Technica blurring the lines, providing an audiophile response to gaming audio.
Offering an open-ear design, the backing of a solid company, and a relatively hefty price tag, is this model worth the extra investment?
Specifications
Mirroring many of the stats as seen with the closed-ear model, the ADG1X offers open air dynamic 53mm drivers that push out a frequency response of 5 Hz to 35,000 Hz, an impedance of 48 Ohms and an output sound pressure level of 99 dB.mW.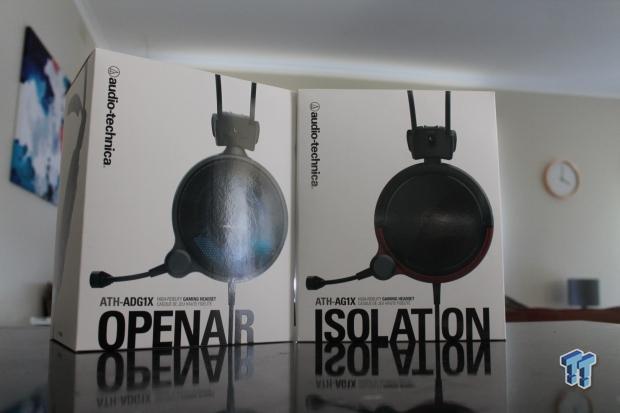 Also providing a connection to your PC, mobile or console through its provided 3-ringed (4 pole) hard wired connection, there is once again the option to utilize the extension cable and splitter, turning this single connection into two 2-ringed (3 pole) jacks for audio and mic. The hard wired cable measures in at 1.2m with the extension adding another 2m, helping the headset weigh in at 285 grams (compared to 320 in the closed-ear model). The microphone is super cardioid in design and sports a sensitivity of -41 dB and frequency response of 100Hz to 12,000 Hz.
Taking one look at the specifications, you can tell that these drivers provide a vastly superior range over most gaming headsets - usual offerings will give you a frequency response of 20Hz - 20,000Hz.
Pricing & Availability
With an MSRP of $299.95 plus shipping on the Audio-Technica website, this headset is around $40 more expensive than my previously reviewed Feenix Aria and four cents cheaper than its closed-ear sibling. This price tag certainly throws it into the upper end of gaming audio, placing it squarely in the audiophile realm.
What's in the box?
Once again this section is going to open with a disappointing discussion. For around $300, a product marketed at the gaming and competitive eSport fields should realistically come with some way to keep it safe in transit. You could argue that the box can be used for storage, but it will deteriorate and be much bulkier than a simple carry pouch.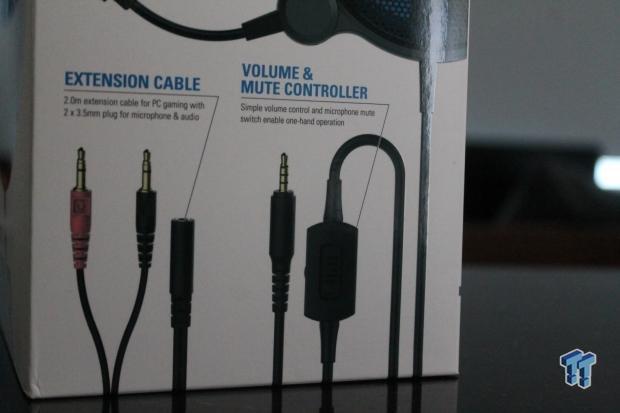 Not only will a semi-hard carry case help keep your pride and joy safe from bumps and bruises when in transit, but also helps keep your included extension cable and foam microphone 'windscreen' in check, making things harder to lose.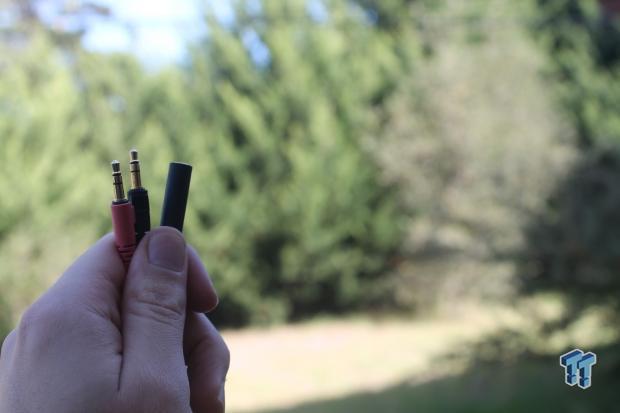 While other audiophile models may not come with carry cases or optional extras, it's a great addition to anything in a gaming line, as they will likely see travel to LANs, events, competitions or friends' houses.
Let's dig deeper
Thanks to the slightly lighter design of this headset and changed earcup material, the ADG1X feels quite nice and light on the head. It's amazing what 35 grams and a change in materials can do to overall comfort, providing an excellent package when compared to its closed-ear sibling.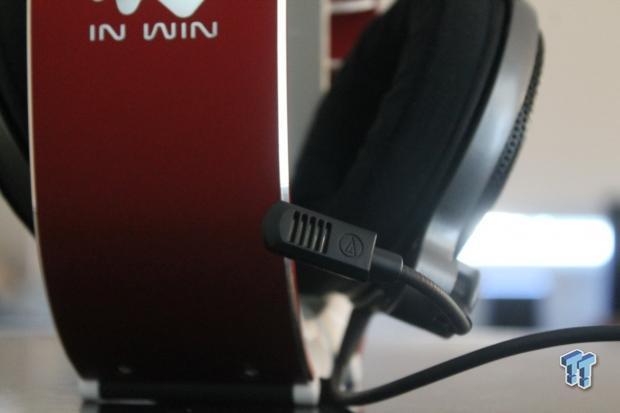 The open-ear design works as expected, helping remove any issue of my ears getting hot or uncomfortable during extended play sessions, further helping provide the lighter headset experience as mentioned above. The Audio-Technica '3D Wing Support system' still takes a little time to position correctly, but once you've got it all down pat, this headset feels great no matter how long you're using it.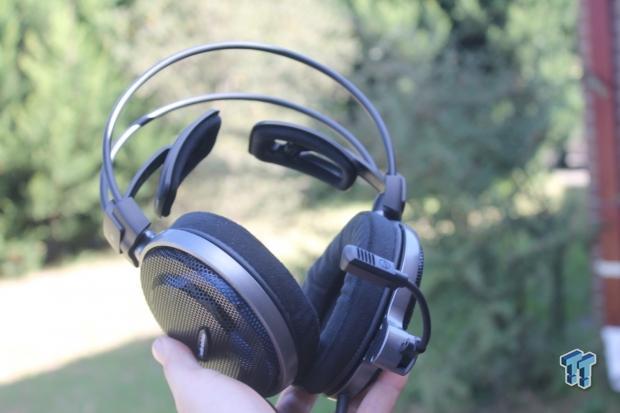 The long cables are missing a Velcro strap to keep them neat which can be a little annoying. However, they do come with black twist ties that I found myself using from the beginning - three meters of cable length means that you're going to roll or trip over it one day. The microphone is once again quite small and nimble, meaning it's not going to stick out in your peripheral vision and annoy you - adding to the fact that it sounds great, as you would expect.
A Dota 2 and CS: GO analysis
Once again I fired up CS: GO and Dota 2 to test what this headset had to offer. With the closed-ear AG1X performing extremely well in CS: GO and falling a little when pronouncing bassy items and abilities in Dota 2, I was interested to see what this product had to offer.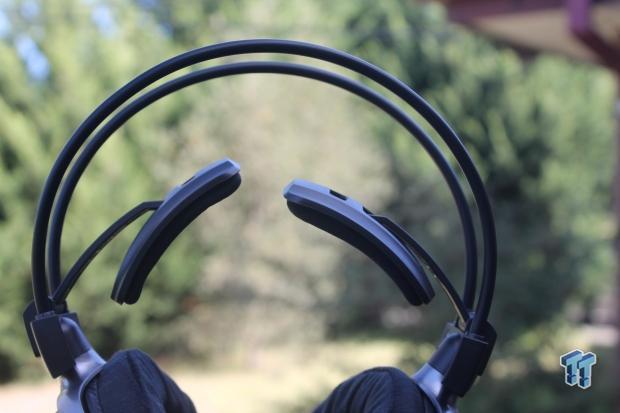 While providing a more comfortable experience than the AG1X (although I prefer closed-ear), the open-ear ADG1X performed exceptionally well in CS: GO yet again. The attention to detail in the clarity department allowed me to hear footsteps when in the midst of battle, further showing an excellent balance in bass and treble, meaning that the explosions didn't wash out or smother higher pitched sounds.
The clarity of sound is something that once again pushes the ADG1X ahead of other products, especially when matched with something like the Feenix Aria. Now this doesn't necessarily mean that the Aria is bad, and the ADG1X is awesome because all products must (usually) fall somewhere.
While Dota 2 with this headset isn't a bad experience by any means, it doesn't stack up close to what it felt like in CS: GO. Due to the focus of this product being seemingly on the clarity and higher frequency range, the ADG1X didn't perform as well as products such as the Aria in Dota 2.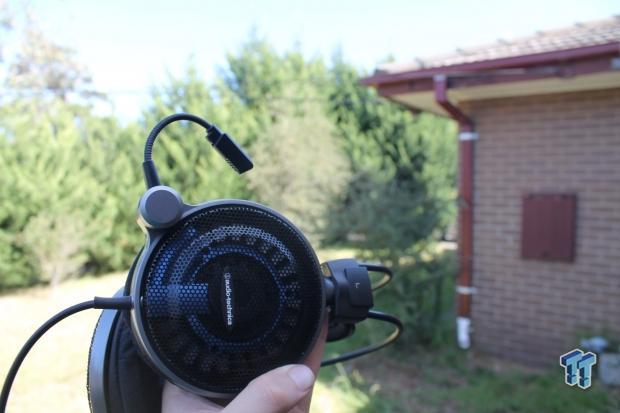 This isn't saying that the ADG1X is 'bad' for Moba games whatsoever, but listening to bass-heavy music and playing titles such as Dota 2 helped prove to me that competitive FPS is where this headset excels. The open-ear design helps resonate bass better than the closed-ear model I reviewed previously, becoming the first open-ear product that I genuinely thoroughly enjoy.
Moving to the music side of things, this headset performed as explained above. Bass-laden tracks did suffer a little while quieter songs that required the utmost precision resonated brilliantly. The ADG1X handles hard style, hardcore, and drum n bass just fine, but it's not what this headset is built for.
Some of the music I tested this product with included:
What's Hot
Open-ear is the place to be: Providing a little extra bass over the closed-ear, this headset is great.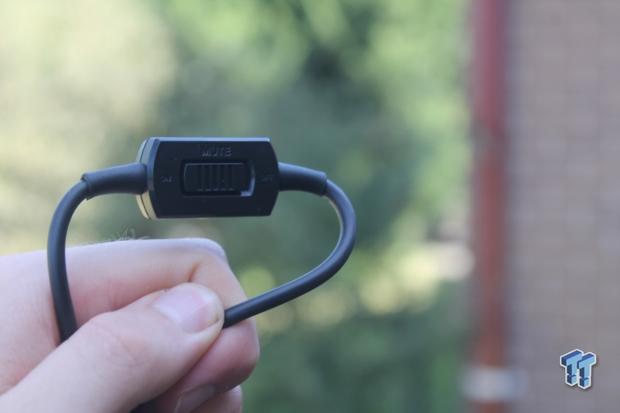 The clarity: Once again this headset is a competitive FPS gamers' dream.
Microphone design: Matching its closed-ear sibling, the microphone is small, it's nimble, and sounds great.
What's Not
Lack of full bass: While the bass is better than the closed-ear model, it's not what this headset is designed for.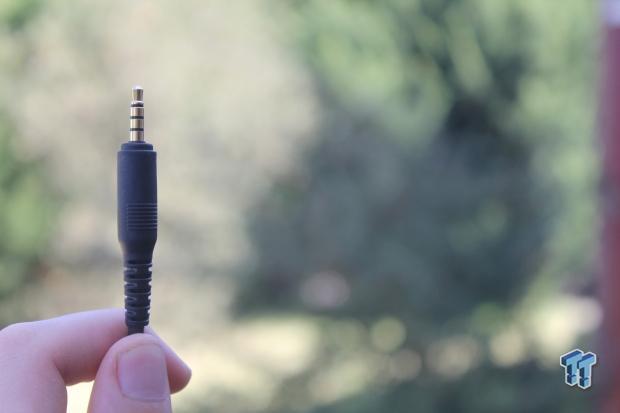 Accessories: No carry pouch or any handy accessories to be seen.
Final Thoughts
Providing a slight enhancement over the closed-ear AG1X, the open-ear ADG1X is a dream for any competitive FPS gamer. The clarity of sound does not falter when in the midst of battle, allowing you to pinpoint and listen in on small cues such as footsteps and weapon reloads when under pressure.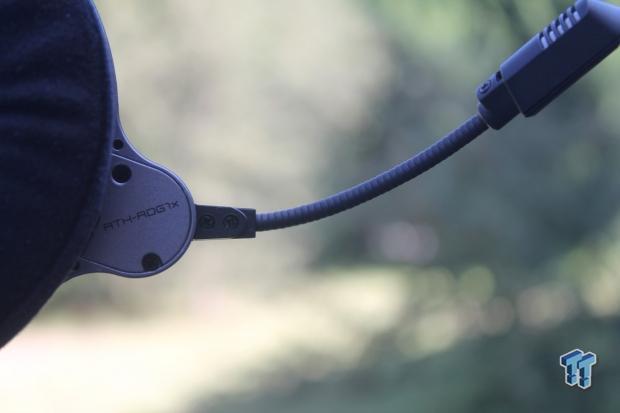 The lighter weight helps it become more comfortable when in use, although the unusual headband design will take a little getting used to for any new adopter. This headband also created issues with those who use headset holders, making them almost redundant.
The complete lack of accessories is a major letdown for the ADG1X, something I hope that will be addressed in the future as users spending $300 on a gaming headset will expect some goodies thrown in. If you're a budding FPS professional, this is the best headset we have tested. If you don't fit this group, you might want to look elsewhere.
Chris' Test System Specifications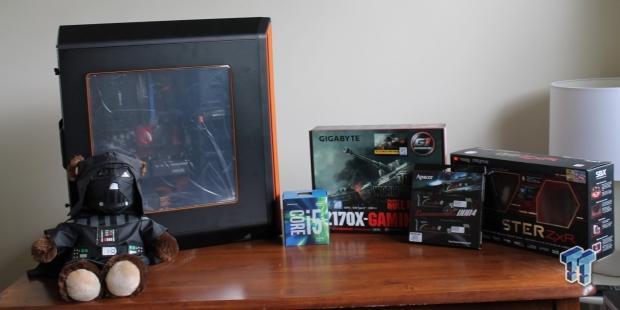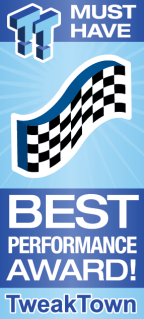 | | |
| --- | --- |
| Performance | 90% |
| Quality including Design and Build | 95% |
| General Features | 90% |
| Bundle and Packaging | 65% |
| Value for Money | 80% |
The Bottom Line: If you've got the money to spare, consider the Audio-Technica ATH-ADG1X open-ear headset for FPS gaming.
PRICING: You can find products similar to this one for sale below.

United States: Find other tech and computer products like this over at Amazon.com

United Kingdom: Find other tech and computer products like this over at Amazon.co.uk

Australia: Find other tech and computer products like this over at Amazon.com.au

Canada: Find other tech and computer products like this over at Amazon.ca

Deutschland: Finde andere Technik- und Computerprodukte wie dieses auf Amazon.de