Razer Adaro Earphones Review
Complete with metal housing, Razer promises full comfort with its Adaro earphones. But how is the audio performance? Let's take a close look now.
Published
5 minute read time
TweakTown's Rating: 69%
The Bottom Line
The cool design and higher asking price of the Razer Adaro earphones doesn't earn you extra accessories, a microphone, or better sound.
Introduction
It seems that metal housed earphones are the new craze, with Razer releasing its Adaro featuring a "robust, precision milled aluminium body," as explained on the product packaging.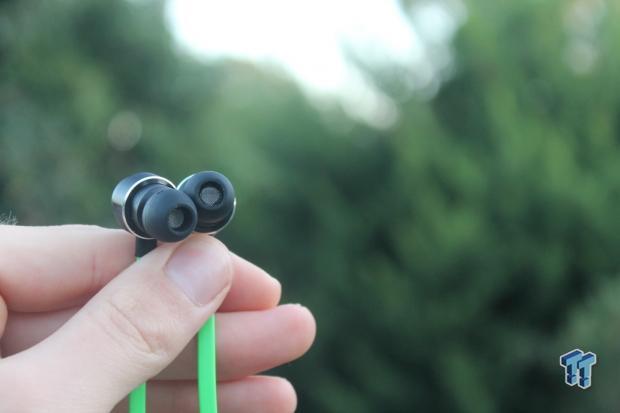 Further promising to deliver high-performance drivers, Razer has once again thrown its hat into the in-ear audio ring, joining a plethora of other gaming companies vying for the crown in the budget in-ear race.
This review will look into how these earphones perform with general music and gaming applications, furthermore comparing them to other recently reviewed products. This comparison is critical, as all of my recent in-ear audio reviews have proven that there isn't much difference between these companies, relying on small changes or accessories to push itself ahead of the rest.
Specifications
The Adaro's aluminium body houses what Razer calls "high-performance 10mm dynamic drivers," promising to deliver a frequency response of 20Hz - 20kHz, which is completely standard for gaming brand audio. While the frequency response is standard, this product does come with neodymium magnet drivers, which isn't rare in its own right, but may provide slightly better quality.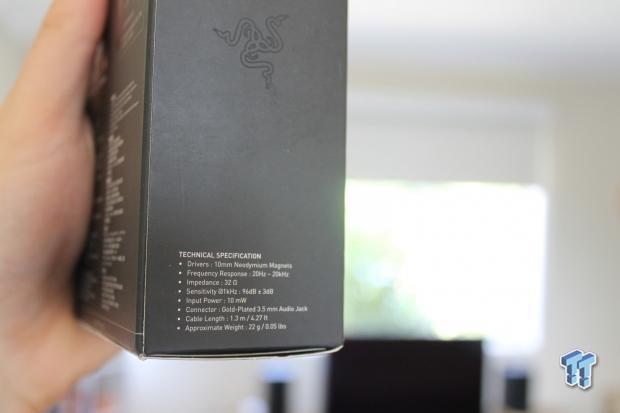 Other specifications include a rated impedance of 32 Ohms, a sensitivity rating at 1kHz of 96dB +/- 3dB, and an input power of 10mW. This product is also packaged without a microphone of any kind. The connection is provided by a single 3.5mm gold plated AUX jack, and it's joined to a 4.27ft (1.3m) flat rubber-coated cable. In all, these features make for an approximate weight of 0.05lbs (22g).
Pricing & Availability
The Razer Adaro in-ears will set you back $49.99 from Amazon with free shipping, ensuring that this product is included in the higher-end of gaming brand in-ear audio. Most competing products are seen for around $25-$40, and the extra price here may signal better accessories, a better design or better performance.
Some other products that I've reviewed recently at the same price point include the Bluetooth LUXA 2 Lavi O and the ROCCAT Aluma, which is also constructed with an aluminium frame.
What's in the box?
For $50, Razer has included a disappointing set of accessories. Not only is there no in-line microphone with this model, but there's no extra goodies to help with your user experience or travel adventures.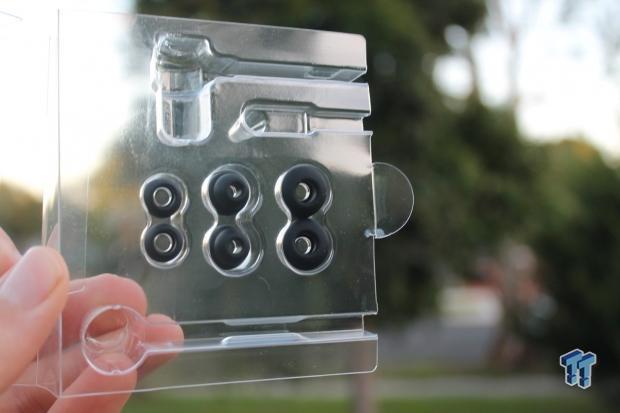 In total, Razer has included a handy carry pouch, three different sized rubber ear grommets for comfort, some user manuals and a sticker for adoring fans. While I understand that the aluminium frame would add to the asking price of this device, similarly-priced products are often seen packed with microphones, aircraft adapters, splitters and more.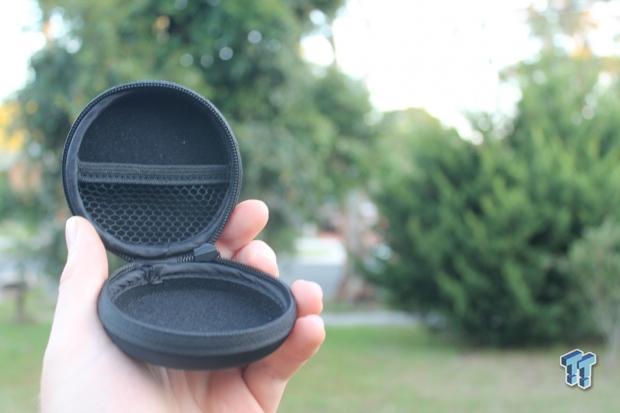 Let's dig deeper
The comfort of this product closely matches the best I have tried - showcasing yet another comfortable in-ear audio product on the market. Unless you're buying something Bluetooth or from an obscure brand, you're likely to have little to no issues regarding comfort, with the included optional ear grommet sizes with the Adaro helping quite a lot.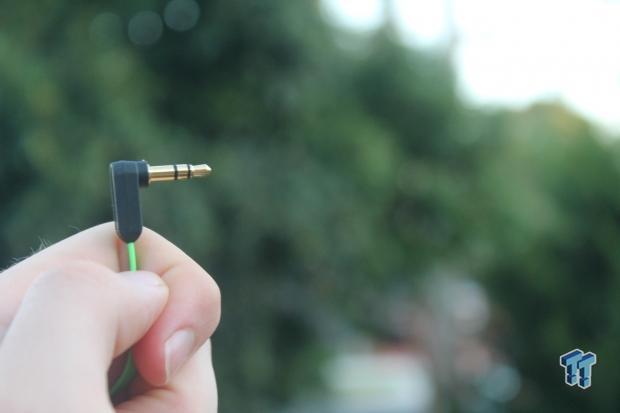 The aluminium frame can be quite cold, however, with the winter months likely to send a chill down your spine when first putting these in. Also included in this product is a little black slider to help keep everything tidy when being worn, something that may tickle the fancy of consumers looking to take these running or hiking.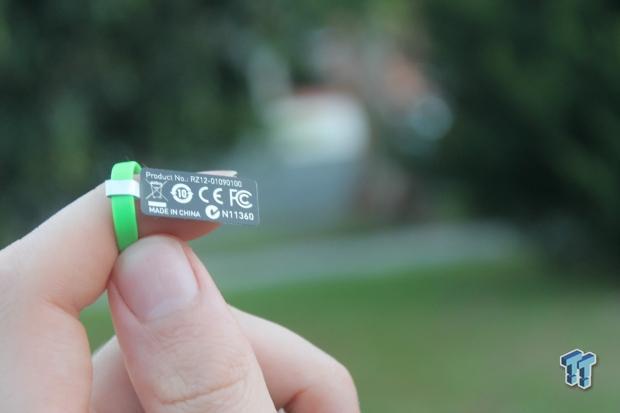 The cable is of adequate length for regular use, further allowing me to use the product on my desktop for some light gaming - keeping in mind that there's no microphone to speak of here. There's also a little bit of rubbing line noise when using these on the move, but that's fixed by draping them over the back of your ears.
For this product, I ended up using the preinstalled ear plug size, whereas most other headsets I have to downsize one level, meaning that this product will suit those with smaller ear canals better than others.
Crank Some Tunes, Dota 2 and The Division
Testing this product through Dota 2, The Division, and music through Spotify Premium allowed me to try out the full capacity of this product. These two titles allow for different scopes of sound while I utilized my versatile Spotify playlists to pump tunes from genres including hardstyle, rap, pop, rock, and more.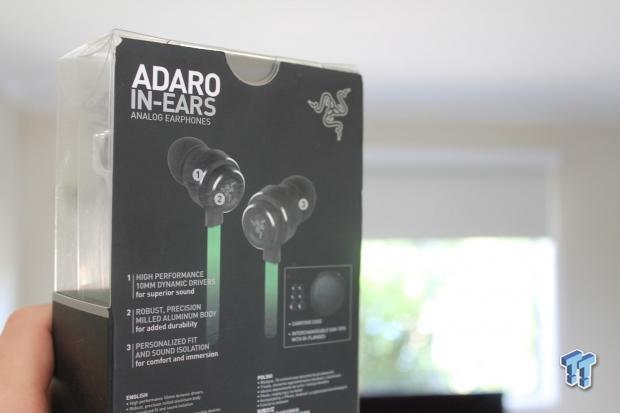 In short, the Razer Adaro offers a more costly price tag and little in the accessories department but doesn't make up for it in the sound department, unfortunately. Playing Dota 2 while in Mumble (VOIP program) and listening to music showed me that these drivers need some further refinement.
When the going got tough in Dota 2 and heroes started throwing down ultimate abilities while my mates started yelling in Mumble, everything became quite jumbled and cloudy through these earphones. The bass is lacking some clarity, meaning that when sounds start booming other things get lost in the mix, with the all-important higher pitched sounds (like talking) become a distant muffled peep.
Jumping into The Division exacerbated this issue, with this newly-released-to-beta title often containing distant voices, coughs, footsteps, and gunshots. My testing showed that it was quite hard to make out exactly where these noises were coming from, making it difficult to determine who was making them due to the muffled nature of what I was hearing.
These earphones aren't terrible, and I'm not trying to convey that point, but for the extra price, little accessories and no microphone, you're not being given any sound advancement over competing products.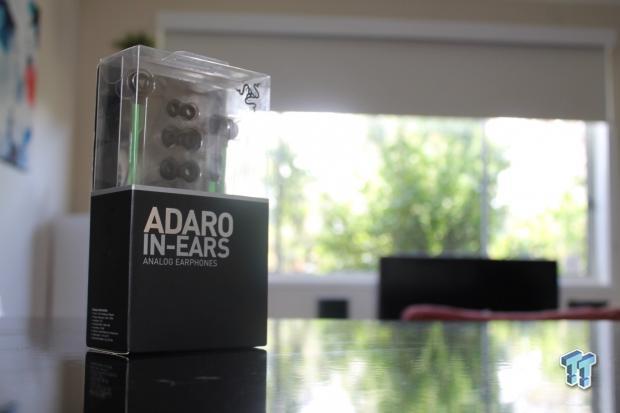 Loading up some music on its own, I was able to test further the performance of this model. Heavy-hitting songs like AudioFreQ's Warcry performed better than most, with the overbearing bass nature of the Adaro enjoying the slam of reverse bass. Other music that worked well included some from heavy bands like the Amity Affliction and some tracks from La Dispute.
Once again, clarity was the major downfall. While the bass is present and dominant, it's not crisp or clean, and the balance of sound is thrown out because of this.
Some of the music I tested this product with included:
What's Hot
Comfort: There were no issues with me using this product over extended sessions.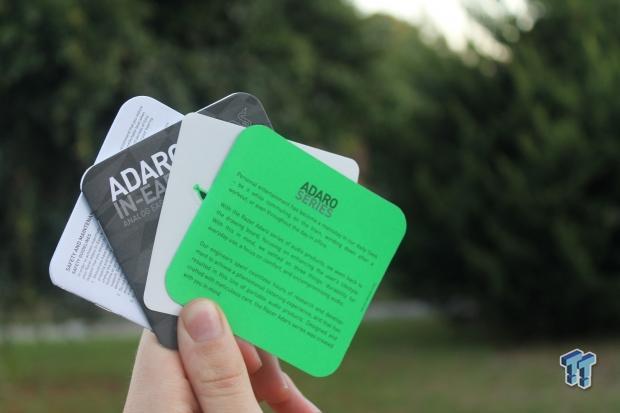 Extra ear sizes: Three extra ear grommets means that it's suitable for all.
What's Not
Overpowering and muffled bass: The bass is muffled and overpowers everything else, making it hard to pinpoint small sounds in gaming or enjoy softer music tracks.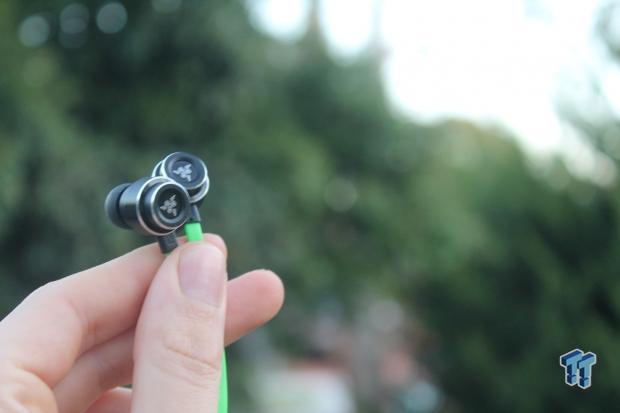 The sound isn't balanced: The overbearing bass ensures that there is no proper balance of sound here - if you're trying to multitask sound, it can become a pain.
Accessories: The extra price doesn't earn you any extra accessories.
Final Thoughts
While the product looks great and is comfortable, the extra $10 or so doesn't gain you any extra accessories or sound quality, unfortunately.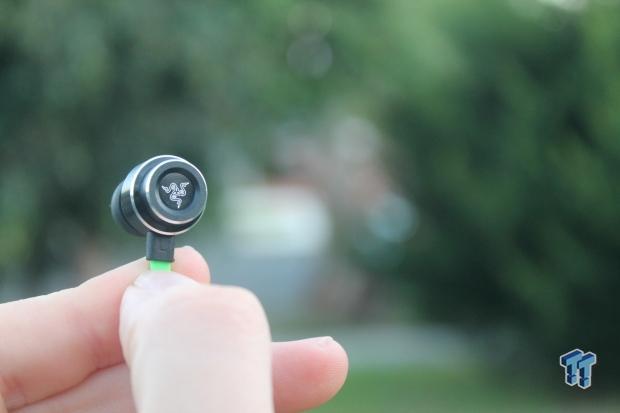 For $50, I would expect at least an in-line microphone, an aircraft sound splitter, and a splitter cable for my computer, but it seems that the aluminium frame has eaten up these extras. Also, the bass is overpowering and muffled, ensuring that the sound isn't a balanced experience.
It's not a terrible product by any means, but Razer needs to go back to the drawing board and re-address the performance of this product. While an aluminium housing is new and cool, the performance of this product and accessories included don't match. If Razer could release the same product, tweak the drivers, and include some more accessories and add on no more than $5, I could see this product receive an Editor's Choice award.
Chris' Test System Specifications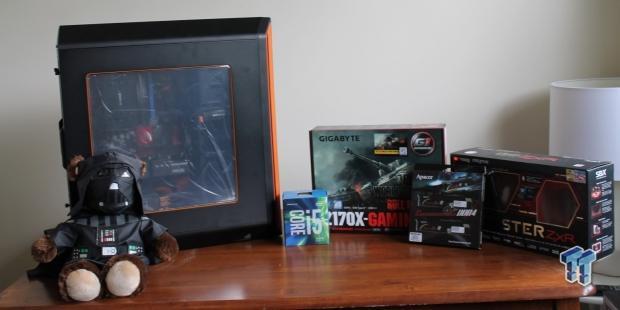 | | |
| --- | --- |
| Performance | 65% |
| Quality including Design and Build | 90% |
| General Features | 60% |
| Bundle and Packaging | 60% |
| Value for Money | 70% |
The Bottom Line: The cool design and higher asking price of the Razer Adaro earphones doesn't earn you extra accessories, a microphone, or better sound.
PRICING: You can find products similar to this one for sale below.

United States: Find other tech and computer products like this over at Amazon.com

United Kingdom: Find other tech and computer products like this over at Amazon.co.uk

Australia: Find other tech and computer products like this over at Amazon.com.au

Canada: Find other tech and computer products like this over at Amazon.ca

Deutschland: Finde andere Technik- und Computerprodukte wie dieses auf Amazon.de
We openly invite the companies who provide us with review samples / who are mentioned or discussed to express their opinion. If any company representative wishes to respond, we will publish the response here. Please contact us if you wish to respond.