ID-Cooling Frostflow 120L CPU Liquid Cooler Review
We take a look at ID-Cooling's Frostflow 120L CPU liquid cooler. The asking price is very reasonable, but how about performance? Let's see.

Published Wed, Nov 25 2015 8:10 PM CST
|
Updated Tue, Nov 3 2020 6:59 PM CST
Introduction, Specifications, and Pricing
If you have not heard of ID-Cooling, it is likely you are not alone. As for our experience with them, all we have to base an opinion off of is the SE-214X, which was a tower style cooler with a direct contact base, but even in its time, it did not do all that great in our testing but was a worthy stock cooler replacement at minimal cost. The thing is now, though, they have completely switched gears and have found an empty seat on the AIO train. Now they too are offering up sealed liquid cooling solutions, and while there are plenty of these already, ID-Cooling took the time to offers something unique as well.
Of course we have seen the full gamut of AIOs, almost from their inception, and with every new year, these coolers get more and more efficient, and tend to perform better and better with competition to reign supreme in this market being so high. Jumping into this market at this time, with companies like Corsair and NZXT dominating the market currently, seems almost like a suicide mission. But ID-Cooling feels they are up for the challenge and have delivered to the market not only a 120mm radiator based solution as well as a 240mm, but they have even come up with a dual head unit CPU and GPU cooler all-in-one loop to eliminate the need for multiple kits in the same chassis as you have to do with the aforementioned companies.
Starting our voyage into sealed loop cooling systems with ID-Cooling, we are first having a look at the Frostflow 120L. With the sea so full of already proven AIOs on the market, ID-Cooling has only a few ways to go to break in big. The unit could be full of features or an individual lighting system, it can be super-affordable, or it has to kick ass and take names in our charts to come out swinging. Let's see if the Frostflow 120L will sink or swim as we take a closer look, and we put it in the test system and see just what ID-Cooling and their Frostflow series of coolers have for you.
ID-Cooling starts off on the right foot with the fully detailed specifications chart. Things start off with the full list of compatible sockets for both AMD and Intel that the Frostflow 120L will mount to. They list a 150W TDP for this 154mm tall, 120mm wide, and 27mm thick aluminum radiator. We see they use EPDM rubber tubing that is said to be 315mm in length between the radiator and the head unit. Speaking of which, the head is 56mm in diameter without the hardware and stands 36mm tall. Inside of all of the plastic of the head unit, we find a copper cold plate at the bottom under a pump supported on a ceramic bearing. They show the power draw at just 0.25A, and that is with the pump spinning at 2500 RPM. What we never find in an AIO chart though is a sound rating of the pump, and ID-Cooling offers us 25dB(A) as its rating.
To cool the 27mm thick, tight finned radiator, we are supplied with the ID-Cooling 12025M12S fan. The chart shows us this is a 120mm fan that spins in a range of 800 to 2000 RPM. At maximum speed, this fan can deliver 84.5 CFM of air flow, and 3.2mmH2O of pressure behind it, and noise is rated to be somewhere in the range of 20 to 38.2dB(A). This fan will run with just seven volts, but its operating range for a smoothly spinning fan starts at 10.8V and can even be slightly overpowered to 13.2V. The last things to know about this fan is that it is suspended on a hydraulic bearing and that it comes almost all black with a bright red trim ring to match their circling LED in the head unit.
We searched high and low for this cooler to try and locate a place on this side of the pond that will actually sell the Frostflow 120L, and all we could come up with was a link to AliExpress where we found this cooler priced at only $63.99 per unit, but the whole site has a wholesaler's feel to it where buying in bulk is more typical for their orders. We did find plenty of links in the Philippines, but those won't do us much good here. As for Amazon and Newegg, we can only hope there is a box of these coolers sitting off the coast of California, we honestly were given no expected arrival time. However, even if having to use an odd site to obtain this cooler, at that price, it is almost worth giving it a try. We will hold our final opinion until the testing is done, of course, but on paper, and how deep it does not go into your wallet, things look good so far.
Packaging
ID-Cooling puts their name and logo at the top, above the stripe telling us this is CPU Liquid Cooling in this box. We see an excellent image of the cooler in the middle with a few features listed to the right, leaving the bottom open for the bright red lettering of the Frostflow 120L naming.
This side of the box does not provide much other than the company and product naming and finely printed features below it. At the bottom, we do find that this Frostflow packaging is sealed with a sticker that we need to break before we can gain access inside.
As we spin to the next panel, we run into four images. These show off the machined copper base, the aluminum radiator, the high-pressure fan, and also covers the hardware and thermal paste that comes along with it.
With another twist, we land on this panel where we are offered a condensed version of the specifications with the socket compatibility listed to the right. Also, if it is ever needed, this is also where you can find the site and support addresses.
The last of the side panels takes care of what the specifications chart lacked on the last panel. They offer two renderings with the dimensions displayed around them. And at the right is another rendering, but it is just there for show.
Where most others would stop there, ID-Cooling printed the bottom of the box as well. This tells us about why water, why this cooler, and what went into making the Frostflow 120L a possible solution to your needs.
Inside of the box, we run into the instructions first, sitting on top a thin layer of foam. The rest of the kit is found in a cardboard insert, all individually wrapped in plastic, and set into specialized compartments to keep things safe in transit. Even with obvious damage to the box, our Frostflow 120L has no obvious issues from its careless handling.
ID-Cooling Frostflow 120L CPU Cooler
The head unit of the Frostflow 120L is round with four screws keeping the cover in place. On this cover, there is a chrome ID in the middle, and the opaque windows around the edge have LEDs behind them that offers their Comet-Tail LED lighting effect.
The sides of the head unit are round as well to match the profile of the cap. Solid ninety degree fittings swivel on the one side while at the right we see the 3-pin lead that powers the pump and LEDs. At the bottom, we see a groove, and this is to allow the hardware into the block for mounting of it later.
The cold plate certainly is copper and is oversized even for LGA2011 CPUs, with screws around the perimeter to keep it water tight. The base is also somewhat protected with a layer of plastic that comes applied to the base, mainly to fight oxidation.
The cold plate is slightly convex in the center, likely more from the screw pressure than from the fine milling done to this base. It appears that just one pass was not enough as there are multiple semi-circular lines that can be followed across its surface. There are a couple of minor defects as well (scratches), but we highly doubt they will affect performance.
Following the tubing from the head unit to the radiator, we find that we are given the 315mm or just under 12.5 inches in length. As for the power lead from the head unit, they offer up 10 inches of that to reach a motherboard header or fan controller.
We did not find the typical sticker we see on Asetek units and the way the hardware mounts isn't standard Asetek either. What is typical about this AIO though, is that ID-Cooling also chose to go with the 27mm thick 120mm radiator.
The arrangement of fins in this design is also tight like we are used to with a 20 plus FPI count. This is also why they offer a high static pressure fan, to help force as much air through those tiny spaces as possible.
We did snag a bit of hardware and the fan for this image, but we do like the bright pop of red on the radiator. This eleven blade fan also has rubberized corners so that vibrations against the radiator are a non-issue.
Accessories and Documentation
First out of the bag of goodies we set up the Intel head unit brackets to the left with the thickly padded universal backplate in the middle. That leaves the brackets off to the right for AMD installations.
In this image, at the top, we have the universal studs for most Intel and all AMD installations, with the LGA2011 specific standoffs to the right. The bottom row offers us four cardboard washers, two screws for the head unit brackets, four nuts to lock the studs to the motherboard, and a larger set to lock the head unit to the rest of the hardware.
We also found that ID-Cooling supplied us with a small tube of thermal paste, good enough for a few attempts at mounting it. We are also given four longer screws to attach the fan to the radiator, and another much shorter set to mount the other side of the radiator to the chassis.
Just in case you wanted to opt to try and locate a second fan for this cooler, we provide this image to denote the ID-12025M12S model number so you can match the capabilities of this fan.
The instructions seemed pretty basic as they are supplied with this fold out bit or paper. There is a full parts list to help identify what you need, and while there isn't much text provided, what is along with the easy to follow rendering should lead you to a system that has this Frostflow 120L mounted in about 10 to 15 minutes once this is read.
Installation and Finished Product
The first thing we did to prepare for installation of this AIO was to grab the set of Intel brackets along with the two smallest screws. All you do is slide the bracket in the groove and send the screw in through the bottom of the head unit, and it locks these in pretty solidly.
We have the studs in the backplate, and the backplate is set into place and ready to be flipped over. We do have a huge issue here, though. The studs are not keyed in any way, or have a head that can easily be grabbed, so you depend on the foam as tension to keep this in place while attempting the rest of the installation.
With a pair of needle-nosed pliers in one hand, we did manage to get the washers and spacer nuts tightened sufficiently, as it would spin without the pliers. All that is left now is to get the head unit mounted.
The head unit drops right into place, and all you have left to do is to tighten the large nuts in place now. The power lead is positioned to be easily run and hidden, and even with the fittings near the memory, there is full clearance for all the slots to be populated.
For this image, we reseated the head unit to display better the ID chrome logo on it. At the same time we see we have plenty of length to mount this AIO quickly in the top or the back of almost any case.
It is hard to get a feel for the Comet-Tail LED effect in just one image. In your mind, imagine these LEDs moving around counter clockwise at a pretty decent pace, slightly faster than two LED moves per second. This is, however, all it does, spins forever with red LEDs.
Test System Setup, Thermal Tests, and Noise Results
Chad's CPU Cooler Test System Specifications
I would like to thank ASUS, InWin, Patriot, and Fractal Design for supplying products for me to test with.
To see our testing methodology and to find out what goes into making our charts, please refer to our CPU Cooler Testing and Methodology article for more information.
Thermal Results
Only five degrees out of the lead with our stock testing is a pretty good result. While the charts may show it is mediocre, realize this Frostflow 120L is still in the top third of coolers tested, many of which cost nearly double this.
With the overclock applied we find the gap widens a bit now to nine degrees out of first place. Considering it almost beat a dual radiator AIO and being within two degrees of the better air coolers is right about where we expected this smaller AIO to come into play in our charts.
Noise Level Results
There are quite a few choices on the market for cooling your CPU, but the 35dB result we took with the fan at 1475 RPM is right on the average line for 120mm fans.
With the fan allowed to do its worst, we recorded the maximum speed at 2060 RPM and at this time the noise level was at 51dB. Again, not the most silent option, but isn't so loud that it starts to drone in your ears like others further down the list will do.
Final Thoughts
So, here is the skinny on the Frostflow 120L. It is not the best performing AIO, even in just the single 120mm based category, but there is a perspective we need to address that pulls a lot of our points together. It also may not be the most silent cooler offered, but the noise isn't obtrusive, and if set up correctly, will only be loud when it's needed, as the load increases, not all the time. It does not offer any fancy software package to go along with it, but they do attempt to stand out in the crowd with the only AIO with a Comet-Tail LED effect.
The thermal and audio results were right on par for what we would expect in the latest generation AIO with the specifications this Frostflow 120L offers, no real surprises there. One thing however that we cannot overlook is the supplied hardware. In our humble opinion, with a keyed stud, or some head like a Hex, Phillips, heck anything would do, but trying to tighten hardware that spins on you is futile at best. While we were able to win with a pair of pliers, we feel that with slightly better hardware, this cooler to take advantage of more socket pressure that as it sits you do not have access to. We just felt the head unit sort of lays on the CPU and the brackets did not add any pressure when tightening the whole kit into place. This could lead to better thermal transfer and could easily have moved this cooler a few spots up on our thermal results charts.
While we do keep referring to the results as average, and the feature set is not the best on the market, they do hit quite a few check boxes along the way to what customers want. The chosen fan is equipped to handle the heat that our 4770K produces, yet adds a bright splash of red to an otherwise all black mass. The same can be said for the head unit. While we did find the LED effect to be almost dizzying as you watched it long enough, it again adds a splash of red to dress it up a bit. The one thing that sets this 120mm based AIO from most others is the introductory price, though. While most others released in the range of eighty to ninety dollars, sometimes more, even though the site seems a bit sketchy, at $63.99 as your only option to buy it this side of the pond, it is super hard to pass it up. To put that into perspective, you can find AIOs at this price, but they are either generations old or fall into the black mass category. With the ID-Cooling Frostflow 120L, you get huge saving, and you aren't left staring at some three-year-old black AIO.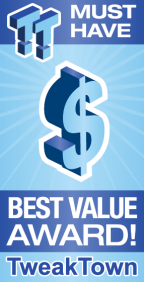 | | |
| --- | --- |
| Performance | 82% |
| Quality including Design and Build | 89% |
| General Features | 85% |
| Bundle and Packaging | 90% |
| Value for Money | 95% |
The Bottom Line: For less than $65, the Frostflow 120L is a steal! You get the latest generation gear with bright red pops of accent color; it offers a unique LED theme from ID-Cooling. With pricing like this, even a more simple design will see good sales results.
PRICING: You can find products similar to this one for sale below.

United States: Find other tech and computer products like this over at Amazon.com

United Kingdom: Find other tech and computer products like this over at Amazon.co.uk

Australia: Find other tech and computer products like this over at Amazon.com.au

Canada: Find other tech and computer products like this over at Amazon.ca

Deutschland: Finde andere Technik- und Computerprodukte wie dieses auf Amazon.de
We openly invite the companies who provide us with review samples / who are mentioned or discussed to express their opinion. If any company representative wishes to respond, we will publish the response here. Please contact us if you wish to respond.