MSI Z170A XPOWER GAMING TITANIUM ED. (Intel Z170) Motherboard Review
MSI's Z170A XPOWER GAMING TITANIUM EDITION not only has a long name, but also many great features, making it an Intel Z170 motherboard to consider.
Published Mon, Oct 19 2015 9:11 AM CDT
|
Updated Tue, Nov 3 2020 6:59 PM CST
Rating:

92%
Manufacturer: MSI
Introduction, Specifications, and Pricing
The debate over merging overclocking and gaming-centric motherboards into the same product has been ongoing ever since motherboard manufacturers started to target individual users based on their wants and needs. While dedicating separate motherboard lineups specifically to gamers and overclockers has become more typical these days, merging the two themes into a single product has been successful it its own right.
Many might even argue that overclocking features grew out of motherboards aimed at gamers, either way we know that some of the greatest overclocking motherboards owe their origins to the gaming lineup of which they are a small part. With the Z170 chipset, MSI has slipped their overclocking motherboard into their gaming lineup. The Z170A XPOWER GAMING TITANIUM EDITION is a mouthful; mashing the XPOWER brand with the GAMING brand with a TITANIUM EDITION tag dropped at the end.
This is MSI's top dog overclocking product with a price tag to match. It carries the latest MSI features along with a unique silver PCB. MSI has always labeled their best and most feature packed motherboards with the XPOWER name, and this product should carry on the line. The Intel Z170 chipset is extremely exciting when it comes to overclocking, partially due to Skylake CPUs, but also because motherboard vendors are in an arms race towards that next improvement or feature that will make their product the best. Let's see how the Z170A XPOWER GAMING TITANIUM EDITION does; expectations are high.
Specifications
The X-Power lineup has always carried premium platform features, and the Z170A Z170A XPOWER GAMING TITANIUM EDITION is no exception. The latest features such as USB 3.1, 4-Way CrossFireX and 2-way SLI support, 7x USB 3.0 ports, 8x SATA6Gb/s, 2x 32Gb/s M.2 slots (shared with some SATA), two SATA Express (shared with 4x SATA6Gb/s), and upgraded Realtek audio are just a few.
Pricing
The Z170A XPOWER GAMING TITANIUM EDITION is currently $299.99 on Newegg. This makes it one of the more expensive Z170 motherboards, but it does have some pretty unique features such as a silver PCB and an external OC-Dashboard card.
Packaging and Z170A XPOWER GTE Overview
Packaging and Overview
I am going to apologize in the advanced for some of the photos as it is very hard to photograph this motherboard and its box because they are so close to the white background. Nevertheless, the silver is very close to white, and it looks quite stunning in person. The mixture of white and red on the box is a bit telling of the colors when the board is on (red LEDs against silver/white PCB). All the accessories as well the motherboard are packaged securely.
MSI includes a lot of gaming accessories, you get the same poster, cable stickers, driver DVD, door hanger, installation guide, and manuals as the premium gaming series motherboards from MSI. Perhaps the most exciting accessory is the OC-Dashboard, a separate PCB that houses buttons and switches for overclocking (and it comes with an extension cord). There is also a CPU installation tool, v-checkpoint wires, 6x SATA6Gb/s cables, case badge, extended SLI bridge, and a gaming series IO shield.
The MSI Z170A XPOWER GAMING TITANIUM EDITION has five fan headers. The two CPU fan headers circled in red are PWM headers, and the three headers circled in blue are voltage mode connectors (but 4-pin headers). The motherboard's aesthetics are unique among Z170 motherboards, the silver PCB can be seen as silver or as white depending on viewing angle, but the heat sinks are silver. The heat sinks match the PCB very well. When the motherboard is installed and powered the audio LEDs are red, and the contrast is quite nice. MSI also has designed the board with DDR4 Boost trace markings, which are supposed to represent MSI's commitment to memory overclocking (the printed on traces aren't the real memory traces). The back of the motherboard is quite bare, and you can see a pure white silkscreen around the PCI-E slots and memory DIMMs which can help determine the true color of the board from pictures.
The IO panel features a ClearCMOS button, 2x USB 3.0 ports, 2x USB 3.1 Type-A, 1x Intel Gbit NIC, 2x HDMI, DisplayPort, PS/2 Keyboard/Mouse, 3x USB 2.0 (vertical port is for BIOSFLASHBACK+), and 7.1 gold plated audio outputs with TOSLINK. The RJ-45 LAN port and two USB 3.0 ports under it are illuminated by red LEDs when the system is powered on.
There are four full-sized PCI-E 16x slots, but only three are hooked up to the CPU. The first and third full sized slots both have a metal shield that helps reinforce the physical integrity of the slots, and these two slots operate at 8X/8X when two cards are installed. The second full sized slot in-between the two shielded slots are also hooked up to the CPU PCI-E lanes, and when running three GPUs, you can use that slot or the last PCI-E slot that is routed to the PCH. You can operate at 16x/0x/0x/4x (last 4x is routed to the PCH), 8x/0x/8x/4x, or 8x/4x/4x/4x. The last full sized slot shares its lanes with the three PCI-E 1x slots. There are two M.2 ports, and they both can run at 32Gb/s, but if either slot is occupied they disable some of the SATA ports. Slot M2_1 will disable SATA1 and SATA2 (and, of course, the SATA_EX1 port), and slot M2_2 will disable ports SATA4 and SATA5.
There is a single right-angled USB 3.0 internal header for front panel case headers and a single right-angled USB port located on the PCB for open-air test benches. The board carries a total of eight SATA 6Gb/s ports. An ASMedia controller powers the two leftmost SATA ports, but the rest are all powered by the Z170 PCH. Two SATA Express connectors provide 4x SATA when not using SATA Express.
MSI has loaded the Z170A XPOWER with premium OC features as well as their standard gaming OC features. MSI's new GAME Boost knob is used for novice users who want an automatic overclock; there are ten different levels users can choose from. A power and reset button are located in the lower right-hand corner as is a switch to change between the main and backup BIOS. A post code display, PCI-E disable DIP switches (for the top three PCI-E lanes), and a hot-key switch are located at the bottom of the motherboard.
The OC DASHBOARD is unique to this model. BLCK +/- and Ratio +/- buttons are located on either side of the board along with many more OC features. A second set of power and reset buttons, a discharge button (clear CMOS), slow mode switch (reduce CPU/cache multipliers to 8x on-the-fly), and a GO2BIOS buttons are located on the OC DASHBOARD as well. Voltage read points are located at the top of the board (some other read points are located right under the CPU socket but are tiny). A USB BIOS Flashback button is located at the top of the motherboard as well.
Being a top of the line overclocking motherboard the Z170A XPOWER GTE needs to remove power restrictions. An extra 4-pin CPU power port and a 6-pin PCI-E power port are located on the board to supply extra CPU and PCI-E power.
MSI's audio area is isolated from the rest of the PCB, and the isolation line is illuminated with red LEDs when powered.
The heat sinks make excellent contact with the motherboard. The VRM heat sink cools down the inductors as well as the power stages.
MSI Z170A XPOWER GTE Circuit Analysis
Circuit Analysis
The Z170A XPOWER GAMING TITANIUM EDITION looks nice in the nude.
This motherboard carries a 10+4+2+1 phase (VCore, VCCGT, VCCSA, VCCIO) VRM. The CPU and iGPU phases carry very powerful integrated power stages and are powered by a total International Rectifier solution. MSI has re-branded their quality scheme using the "Titanium" (Ti) moniker, it is hard to say what part of the inductor is titanium without taking an inductor apart, but it would be the first time that a manufacturer has used inductors containing titanium. MSI uses a large number of tantalum capacitors that are much more resilient to lower temperatures than the solid polymers other overclocking motherboards might use, and they are lower profile that makes it easy to insulate around the socket.
The CPU VCore and CPU VCCGT (iGP power) phases use International Rectifier IR3555M, which are 60A integrated power stages. These are top notch power stages; they are very pricey and very rare on the Z170 platform. The PWM is an International Rectifier IR35201, a 6+2 phase (flexible to 8+0 phase) fully digital PWM. In this case, 5+2 phases are being used. The five phases for the CPU VCore and two phases for the VCCGT are routed to IR3599 phase doublers producing a 10+4 phase output.
Both the VCCSA and DRAM phases are controlled by individual Powervation 2-phase digital PWMs; the PV3205 (the VCCSA PWM/phases aren't shown). I couldn't find datasheets on the MOSFETs for either system, but they are PowerPAKs, and I could venture to guess they are more than adequate. An IDT 6V41516NLG is a clock generator used for the BLCK, and it produces a clock frequency separate to that of the PCI-E clock, and one that can go much higher for overclocking.
MSI Z170A XPOWER GAMING TITANIUM EDITION Circuit Analysis Continued
Z170A XPOWER GAMING TITANIUM EDITION Circuit Analysis Continued
An ASMedia ASM1142 provides the two USB 3.1 Type-A ports. There are no type-C ports, so I didn't find a type-C USB switch chip. MSI is using the Intel i219v for the 1Gbit NIC.
An ASMedia ASM1061 SATA6Gb/s controller is used for extra SATA6Gb/s. Two Winbond 128Mbit (16MB) BIOS ROMs are used, and they get their own switch. MSI also has a USB stick recovery method for flashing either BIOS ROM if they both fail.
MSI's Realtek ALC1150 audio solution consists of nine Nippon Chemicon gold series electrolytic audio capacitors, two Texas Instruments/BurrBrown OP1652 audio amplifiers, and an isolated PCB section. There are 13 red LEDs on the back of the motherboard that illuminate the PCB divide.
I found a total of four ASMedia ASM1464 USB 3.0 re-drivers for the internal header and the top two USB 3.0 ports on the backpanel. There are many Pericom PCI-E 3.0 quick switches, the PI3PCIE3415. This single switch handles the topmost M.2 port's SATA/PCI-E bandwidth.
There are eight PCI-E quick switches on the left. Six are for the CPU's PCI-E lanes and two switch bandwidth from the bottommost PCI-E 16x lane and the three PCI-E 1x ports. A single remaining quick switch moves two PCI-E/SATA lanes from the SATA ports to the bottom M.2 slot.
A nuvoTon NCT6793D is the main SuperIO on the motherboard. It helps with fan control, voltage monitoring, and other system features like the PS/2 port on the IO panel. Two NXP level shifters provide the two HDMI ports on the IO panel.
There are two nuvoTon NCT5605Y on the motherboard. They act as separate embedded controllers providing extra overclocking features like the GAMING BOOST knob and extra fan control.
BIOS and Software
BIOS
MSI has some pretty good BIOS Kung-Fu; feature and functionality wise the BIOS is loaded to the brim. MSI has added an "easy mode" for more novice users, but once you get into the more advanced operation mode things look pretty familiar if you have used an MSI board in the last three years. While many of the features are very advanced, MSI makes the UEFI easy to use offering options to tune settings for things such as "Fixed" and "Dynamic" CPU frequency during overclocking.
Fan control is also very well done, you can choose the temperature source, and the GUI allows for very fine control over tuning. The active temperature monitoring built into the GUI allows you to know where the temperature baseline is located.
Software
MSI's Nahimic audio software is provided as well as a custom skin for the Realtek audio. The Nahimic audio software is one of MSI's premium features for audio, providing a little extra for gamers.
MSI also has their COMMAND CENTER for overclocking tuning and fan control. MSI's ECO CENTER is used to help save power, Live Update 6 is for easy driver and software update, SUPER CHARGER is used for fast phone charging, and MSI's FAST BOOT is used to speed up system boot times.
MSI now has their own custom CPU-Z skin and their Command Center Lite is fully functional which is great for extreme overclockers. However, MSI's OC Dashboard works very well and without any software.
Test System Setup
Steven's Motherboard Test System Specifications
This is the new test bench, and it is designed to test every aspect of the motherboard and IO. I have designed it so that the motherboard sits in a case and is cooled by fans always on at a constant rate to keep the conditions similar for all tests. I have cut out part of the case behind the motherboard so I can get thermal images of the back of the PCB where the VRM heat spreads. System and CPU power measurements are now digitally logged.
I am also using a Netgear Nighthawk X4 AC2350 for our network (including wireless AC) tests. The latest M.2, SSD, and USB technologies are also being utilized to test the maximum potential of the motherboards that are being tested.
The motherboard's white and black aesthetics are unique and look quite cool in person. The red LEDs for the audio and the scattered green LEDs provide a colorful Christmas color theme.
Here is an up-close of the IO panel that has lit up RJ-45 and USB 3.0 ports.
Overclocking
Overclocking Results
CPU Overclocking
CPUID recently released their latest CPU-Z version that brings some major changes to the much-loved software. One of these changes has made it harder to get a validation at lower stability levels, so it becomes much more troublesome to validate 5.2GHz at 1.5v with every board. While CPU-Z has changed, many motherboards (not this one) don't have LLC. I have to set a higher voltage to compare all these boards at the same voltage. I have decided to reduce the CPU VCore to 1.4v applied (I will measure real VCore at the output capacitors), and see how high I can validate. On most boards its 5.0. I have also decided to add real voltage levels compared to what is set for all motherboards, if they don't have voltage read points I will mark where I got the readings from.
The Z170A XPOWER GAMING TITANIUM EDITION is doing 5.0GHz just like other high-end boards.
I test stability at 4.8GHz CPU, 4.0GHz Uncore, and 2666MHz on the memory with 1.4v on the VCore.
I am using HandBrake to transcode a 2GB video, and it is very telling since it pulls all cores to the maximum frequency and load. Handbrake is good for a quick stability check, plus I get a log of the encoding speed and the number of errors. It is very easy for the queue not to finish all the way and just error out, and 1-3 hours of AIDA is about equal to this HandBrake test, so I am replacing it. The reason the CPU frequency and Uncore are so low is because EIST drops the CPU frequency at idle points, but you can see HWiNFO's CPU frequency and temperature maximums that the CPU runs at full speed when loaded.
Addition to the voltage read points on the upper right-hand corner of the motherboard (pictured earlier), MSI provides these smaller read points for voltages that pertain more to LN2 overclocking. On the right are my manual readings for the VCore using LLC. If you set a higher VCore the raise during load at 100% will be less, making is very effective for extreme air/LN2 overclocking. MSI also has an extreme OC guide for this motherboard located here: here.
Memory Overclocking
I have decided to expand the overclocking tests to the following:
Test 1: 4x8GB (32GB) Corsair Vengeance LPX 2666MHz C16
The motherboard runs four sticks each at 8GB at 2,666MHz XMP, which means it can handle two individual kits and apply the same XMP across both.
Test 2: 4x4GB (16GB) Corsair Dominator Platinum 3200MHz C16
This kit meant for X99 works just fine on the board, which is expected for a Z170 overclocking motherboard.
Test 3:2x4GB (8GB) G.Skill Ripjaws V 3600MHz C17
This kit doesn't work on all motherboards; usually only overclocking models can even boot this kit by just enabling XMP. The Z170A XPOWER GAMING TITANIUM EDITION runs this kit with ease, which is a great sign for memory overclocking.
CPU, Memory, and System Benchmarks
CINEBENCH 11.5
wPrime
AIDA64 AES and HASH
AIDA64 FPU
AIDA64 Memory
PCMark8 Home Test
3DMark: Cloud Gate
3DMark: Fire Strike
3DMark: IceStorm
Resident Evil 6
MSI's Z170A XPOWER GAMING TITANIUM EDITION is using Intel's default Turbo profile, they aren't using multi-core enhancement, but there are some tweaks to the BLCK depending on which BIOS you use. When the settings are standardized across motherboards it becomes apparent that the Z170A XPOWER GAMING TITANIUM EDITION is quite strong in some benchmarks like wPrime and PCMark.
Some motherboard reviewers put a lot of weight into motherboard CPU, memory, and GPU benchmarks, but for me CPU, memory, and GPU benchmarks on motherboards should be more about finding anomalies and I do that at standard settings (4.5G in graphs). I believe that the system IO benchmarks on the next page are more important and they do tend to differ more from one model to the next.
System IO Benchmarks
CrystalDiskMark SATA6G:
CrystalDiskMark M.2:
CrystalDiskMark USB 3.0:
ixChariot Network Throughput:
The Z170A XPOWER GAMING TITANIUM EDITION produces some of the better results all around. SATA, M.2, USB, and Networking are all running at full speed. There are a few boards that all reach the same top speeds, and all use Intel controllers.
Audio RMAA 5.5:
I disable all audio features, set the correct bitrates, and then test the audio with a loopback test.
Sound Judgment by Ear: Very Good. Audio quality is very good and I notice the amplifiers. There are 5 ratings for audio: 1. Problems, 2. Okay, 3. Acceptable, 4. Very good, 5. Excellent
Thermal Imaging and Power Consumption
System power usage is measured at the AC/DC PSU (the Corsair AX1200i) which I have connected to another system to measure the test system, and as a backup I have a wall meter to verify. The CPU power is measured through the 8-pin connector, which is hooked up to a hall effect IC, which measures current and puts out a voltage in proportion to the current. That voltage is logged by a National Instruments ADC, which logs the DC voltage level that I then convert into current.
Note on Thermal Images: In the temperature section, we use our Seek thermal imaging camera to capture the surface temperatures of major components on the board. I look at the VRM and then all other things that light up the screen. If there is something to worry about, then I will state it. Otherwise, I will just show the hotter running parts of the board for fun. Unless some component is over 80-90C, then there isn't anything to worry about.
All systems will act differently, so I will look for commonalities, such as how far from the VRM the heat spreads through the PCB and the difference in temperature between the front side and backside of the PCB. Keep in mind, the majority of the heat from the VRM goes into the PCB as it is a giant soldered on copper heat sink. A larger difference in temperature between the back and front of the PCB points towards a more effective heat sink.
Thermal Testing at Stock Speeds:
The image on the left is always at idle, and the image on the right is at load. During ALL TESTS, fans above the VRM that cool the CPU cooler's (Corsair H110i GT) radiator are turned on to high (12v).
Full frontal.
Up-close of the front of the VRM.
Up-close of the back of the VRM.
Thermal Testing at 4.5GHz Overclocked Speeds:
The image on the left is always at idle, and the image on the right is at load. During ALL TESTS, fans above the VRM that cool the CPU cooler's (Corsair H110i GT) radiator are turned on to high (12v).
Full frontal.
Up-close of the front of the VRM.
Up-close of the back of the VRM.
The VRM on the Z170A XPOWER GAMING TITANIUM EDITION is extremely powerful, 60A power stages are extremely efficient and the differences between idle and load temperatures is very small. It's evident that MSI isn't using many power saving features other than focusing output to the center of the VRM at idle (maybe shutting half the phases down), but it doesn't seem like many of the phases are disabled at stock. I think perhaps this is done to ensure that the CPU gets the most power at all times, ensuring top notch performance and quick reaction to heavy loads. The VRM is on guard for heavy loads, and can handle any overclock thrown at it.
Anything under 60C is great, 60-80C is acceptable, and anything above 80C is a bit worrisome (if at stock).
What's Hot, What's Not & Final Thoughts
This is where you can fast forward to the final section of the review, and get a quick recap and points on the MSI Z170A XPOWER GAMING TITANIUM EDITION.
What's Hot
High-Performance All Around: The Z170A XPOWER GAMING TITANIUM EDITION performs very well compared to other motherboards in CPU, memory, and graphics benchmarks but also in system IO benchmarks. I was impressed with the speeds I was able to get through my storage tests, which points towards a very well-tuned motherboard. Overclocking was also top notch; the motherboard passed all overclocking targets easily.
OC Dashboard and other OC features: Many brands have experimented with external OC devices in the past, but so far MSI is the only manufacturer I see with such a device on the market. I have used a few of these types of devices in the past, but MSI's device is simple and intuitive. Moving these buttons off the motherboard allows for extreme cooling of the memory area while still being able to use these buttons. Furthermore, the OC Dashboard is very simple in construction and seems to perform hardware-based on-the-fly changes to system parameters. I didn't even have to use MSI software to support the OC dashboard.
Unique Silver/White Aesthetics: If seeing a silver/white PCB gets you excited, you aren't alone. I would venture a guess that many people will buy this product just for its PCB color. Some might argue that there aren't that many things that match silver, but the truth is that the PCB looks white when it is installed in a case, and everything matches white. In person, the motherboard looks simply awesome, and you won't be disappointed when you see the motherboard in person.
High-Quality VRM and Re-Drivers: While a few Z170 motherboards from each brand carry International Rectifier digital PWMs, only a few also carry the high current integrated power stages. In the case of the Z170A XPOWER, MSI is using IR's latest 60A parts, the first time I have seen this exact part on a Z170 motherboard. Aside from the VRMs, the motherboard also carries many re-drivers that strengthen signal strength for the USB 3.0 ports. This attention to detail deserves acknowledgement, especially considering the price of the motherboard.
What's Not
High Price: At $299, this is one of the most expensive Z170 motherboards. It offers a wide array of overclocking features instead of gaming, connectivity, or expanded graphics features found on other similarly priced products.
Final Thoughts
At $299, the MSI Z170A XPOWER GAMING TITANIUM EDITION is one of the more pricey Z170 motherboards. For that price, you get excellent overclocking capabilities, strong performance, and a lot of overclocking features. That being said if you aren't going to be doing any hardcore overclocking, it might be hard to justify the price.
Knowing that the price might be hard to justify, MSI added some gaming features and improved the aesthetics to make the motherboard more attractive to a larger subset of consumers. What MSI has created is a unique product with a fairly strong non-overclocking feature set.
What some people forget is that typical consumers will buy extreme overclocking products for their durability and quality, and in that regard the Z170A XPOWER GAMING TITANIUM EDITION fits the bill perfectly. It offers a great balance of hardcore overclocking features, durability, and performance that anyone can appreciate. The silver/white PCB is also quite awesome.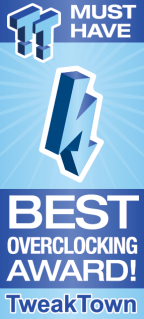 | | |
| --- | --- |
| Performance (including Overclocking) | 95% |
| Quality including Design and Build | 93% |
| General Features | 93% |
| Bundle and Packaging | 91% |
| Value for Money | 88% |
The Bottom Line: MSI's Z170A XPOWER GAMING TITANIUM EDITION offers a great balance of hardcore overclocking features, durability, and performance which anyone can appreciate.
PRICING: You can find products similar to this one for sale below.

United States: Find other tech and computer products like this over at Amazon.com

United Kingdom: Find other tech and computer products like this over at Amazon.co.uk

Australia: Find other tech and computer products like this over at Amazon.com.au

Canada: Find other tech and computer products like this over at Amazon.ca

Deutschland: Finde andere Technik- und Computerprodukte wie dieses auf Amazon.de